Hello everybody.
Hopefully, all of you will be good and happy and enjoying your health with the grace and blessings of Almighty Allah. This is my first ever post in the Steem Skillshare community. I found that this community is running a graphic designer class and I was very much impressed by this thing. So, I also want to be a student in the Graphic Designer class. This is my application post. So, let's start our discussion.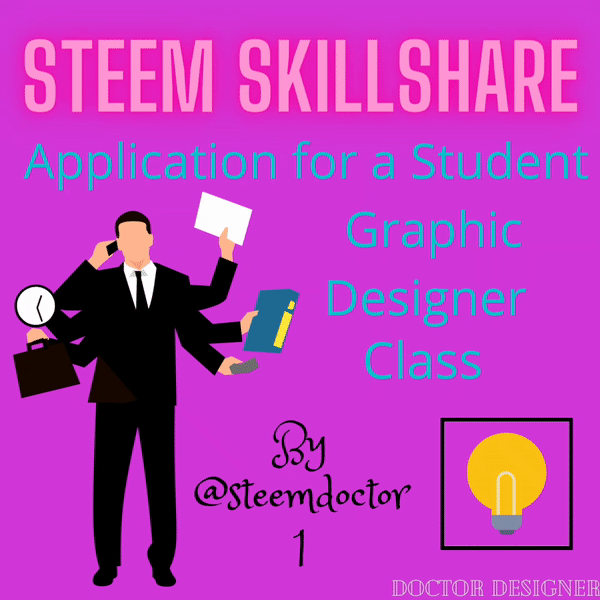 Thumbnail Created By Canva
---
Why I want to join the Graphic Design Class?
---
As we all know that this is the modern era of technology and the digital fields are growing rapidly in this time. No matters which field is choosen by a student, the only thing which matters is the interest of the student. So, the same is the case with me. I also have much interest in learning Graphic Design. I want to be a successful and popular graphic designer of the future. I also tried many times to learn graphic designing online but I could not do so due to lack of a proper platform.
When I found that Steem Skillshare community is running a graphic designing session, I could not stop myself to be a part of this amazing circumstance. Moreover, when I looked the work of the popular and professional graphic designer, I also impressed by their work. So, that's all about the reason for joining the class.
---
Have you make any design before?
---
As I have told that I am a new comer in the graphic designing field. So, I have no created any graphic design before specifically. But somehow, I created a few thumbnails of few posts on Steemit, as a Steemit Crypto Academy Student. But I wish to make amazing and great graphics in the future after learning from this community. I want to be a good graphic designer in the future and I believe that these classes would prove profitable for me.
---
What applications of graphic designing are you using?
---
As I have told that I am not a professional graphics designer but I have created some thumbnails of the Steemit posts. I created them by using the below applications.
Canva
Snappa
Pixellab
PhotoLab
---
I would like to invite my few friends to join this community. The names are listed below.
@shahzadhussain
@allahnawaz03
@sajidmunir
@ahmadrazaali
@immy01
---
Special Mention:
---
---