Hello, my dear fellow steemians, how are you all? And Hi, Im @yoieuqudniram from Bukidnon, Philippines.
Thanks to me fellow crocheter who invited me in Steemit, sis @jurich60. She is a blessing to me and I'm very thankful for that.
I'm a part-time crocheter and I like making stuff, I like sewing too but have not attended classes about it, it was my sister who had attended a vocational degree but now she's not interested in sewing. I self teach myself, experimenting and learning from the clothes that I wear. When in high school, I was interested in drawing too. I like saying to myself that I should learn as many things that I can even just a bit of it so when life will take me anywhere, I could have like knowledge to survive life.
Let me show you some of the things that I made in crochet, they are the ones dominant in my gallery of photos now. .
When the pandemic came, I was kind of into making crochet facemasks and putting a piece of cloth under it for safer wearing.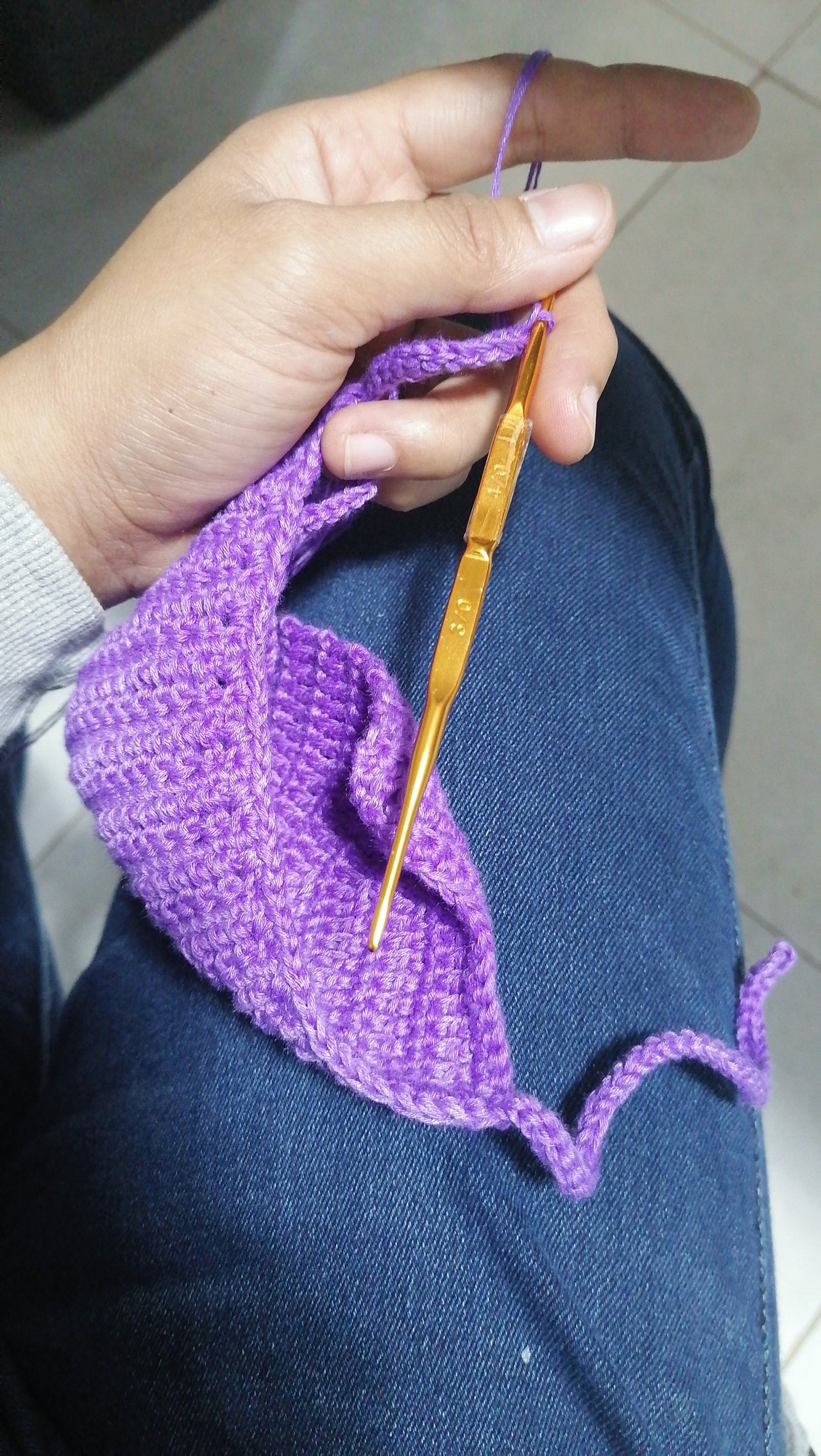 This is me modeling the facemask that I made.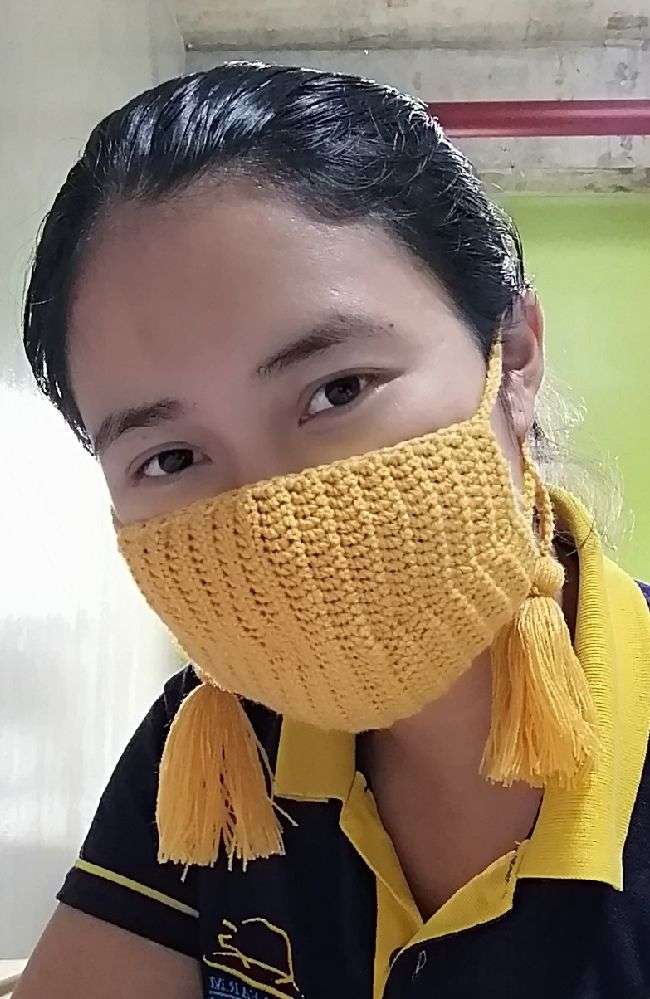 Here are some of the tops that I made which I was so obsessed with. I keep making them even if no one orders and cannot wear them on any occasion.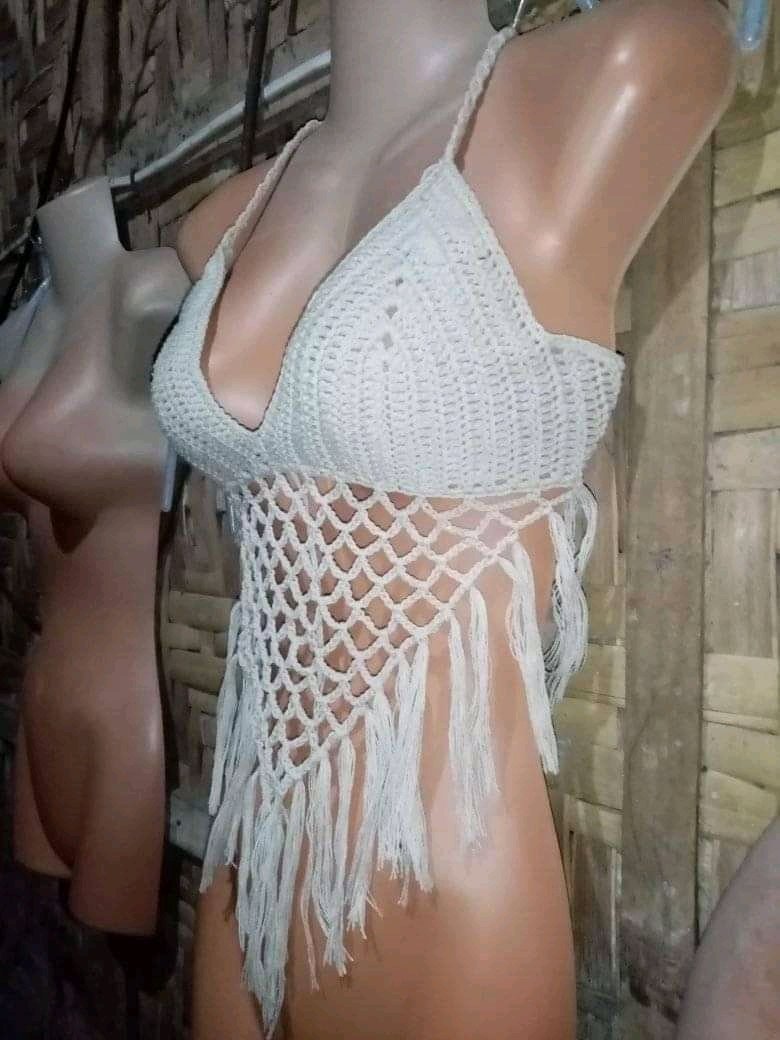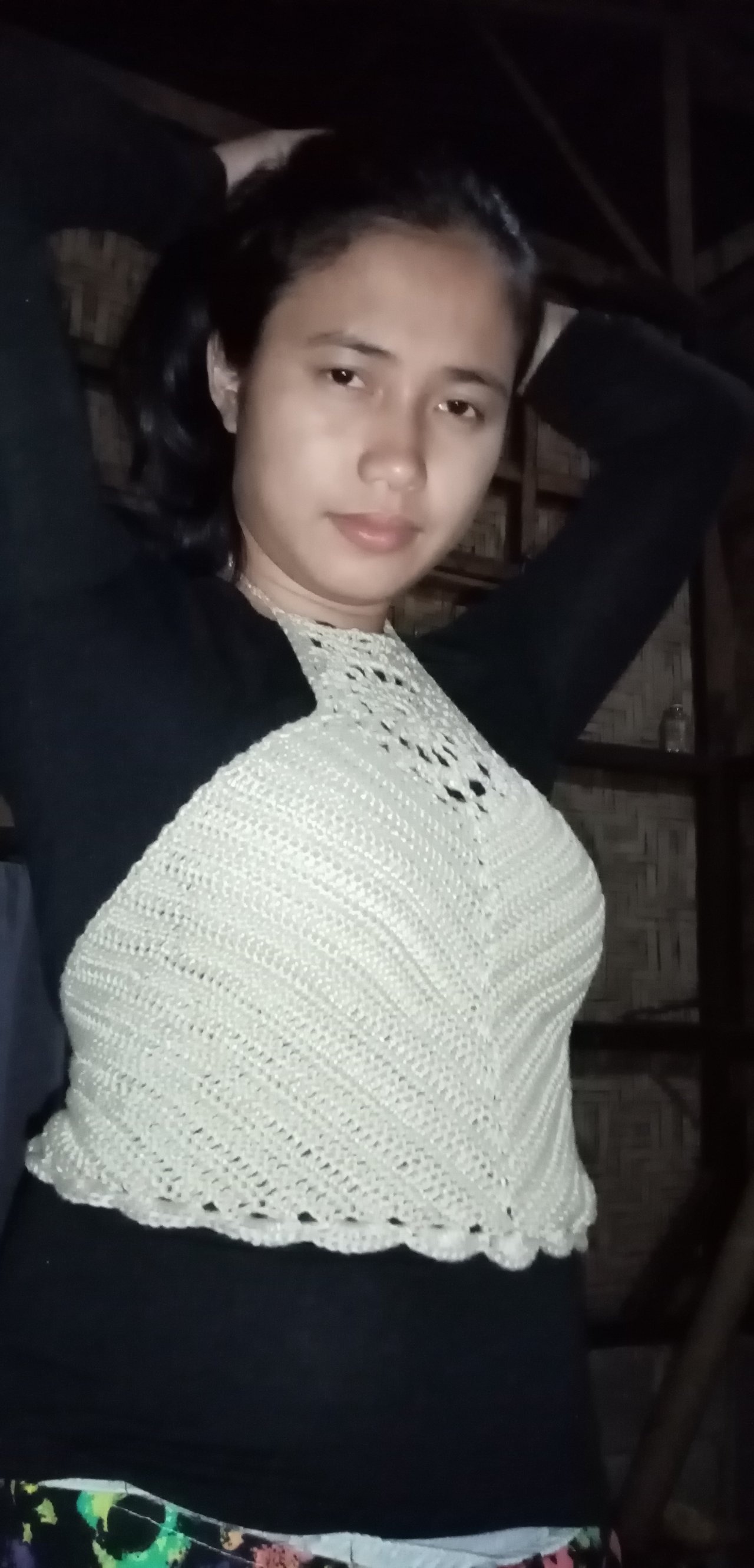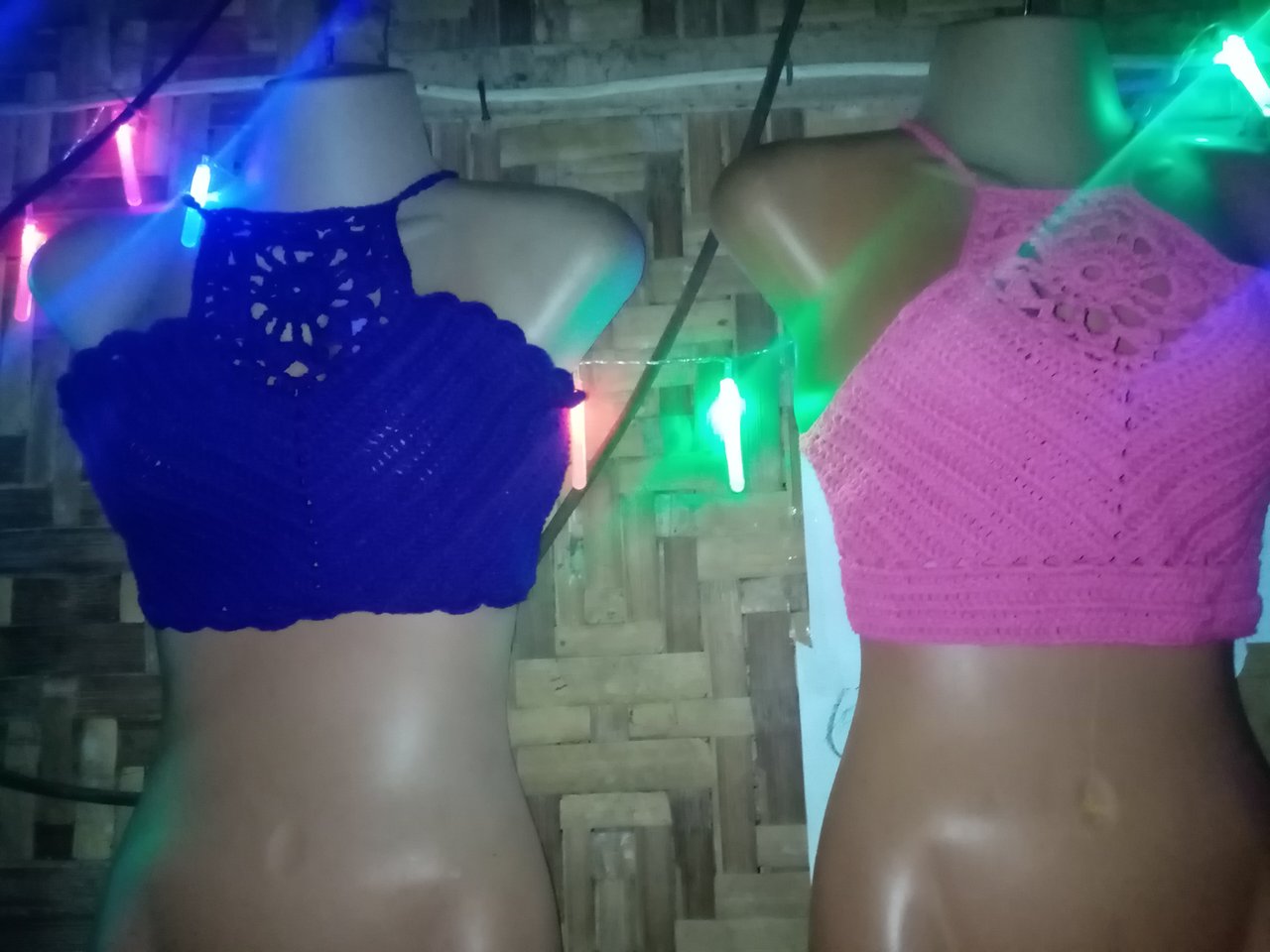 I made some earings too. I'm so lucky to have known the place in the city where I can buy the earing hooks to be incorporated in my works.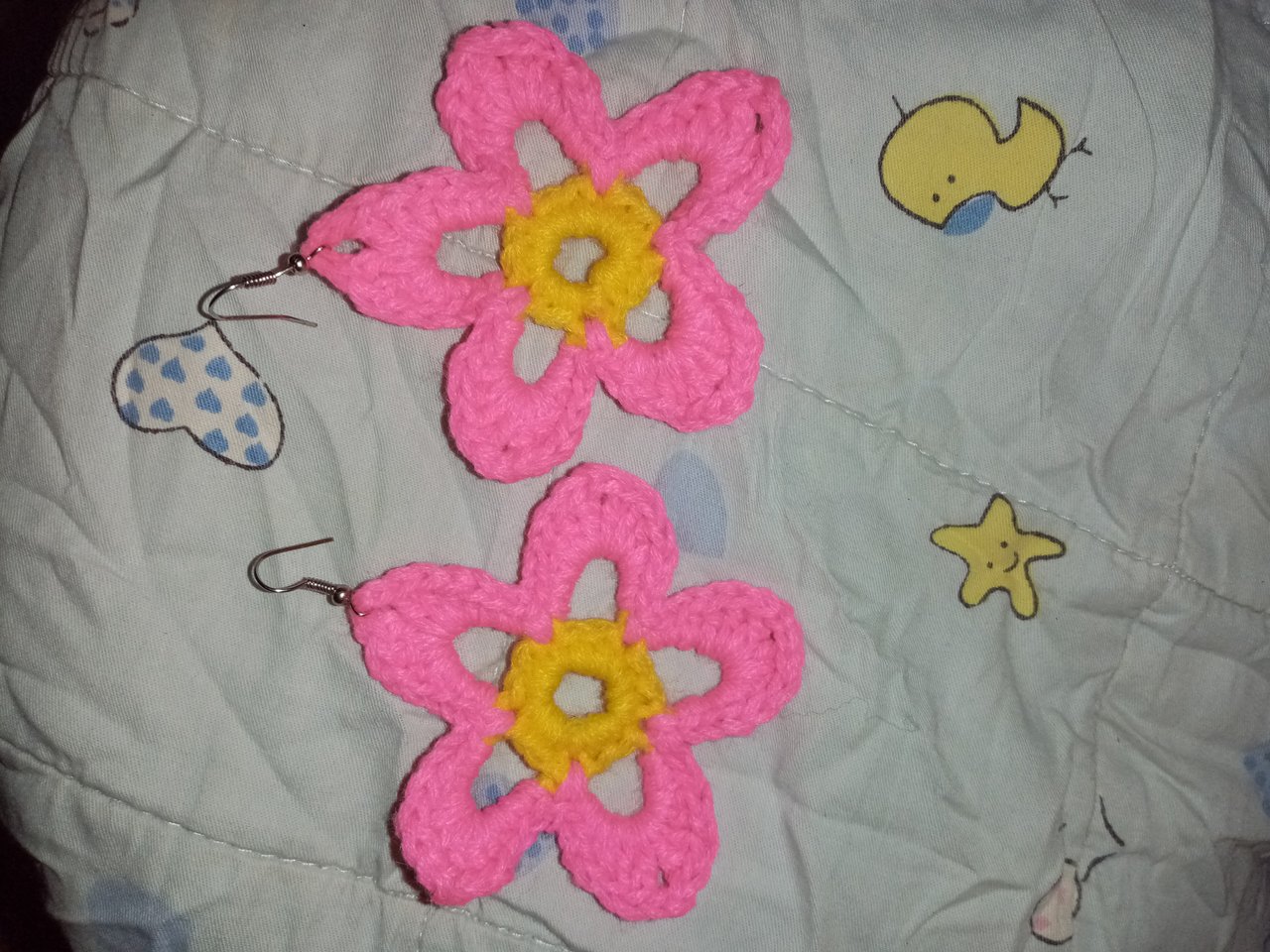 I made a shawl, and this is so far the biggest project that I made in crochet. I love wearing it and showing off my hardworks.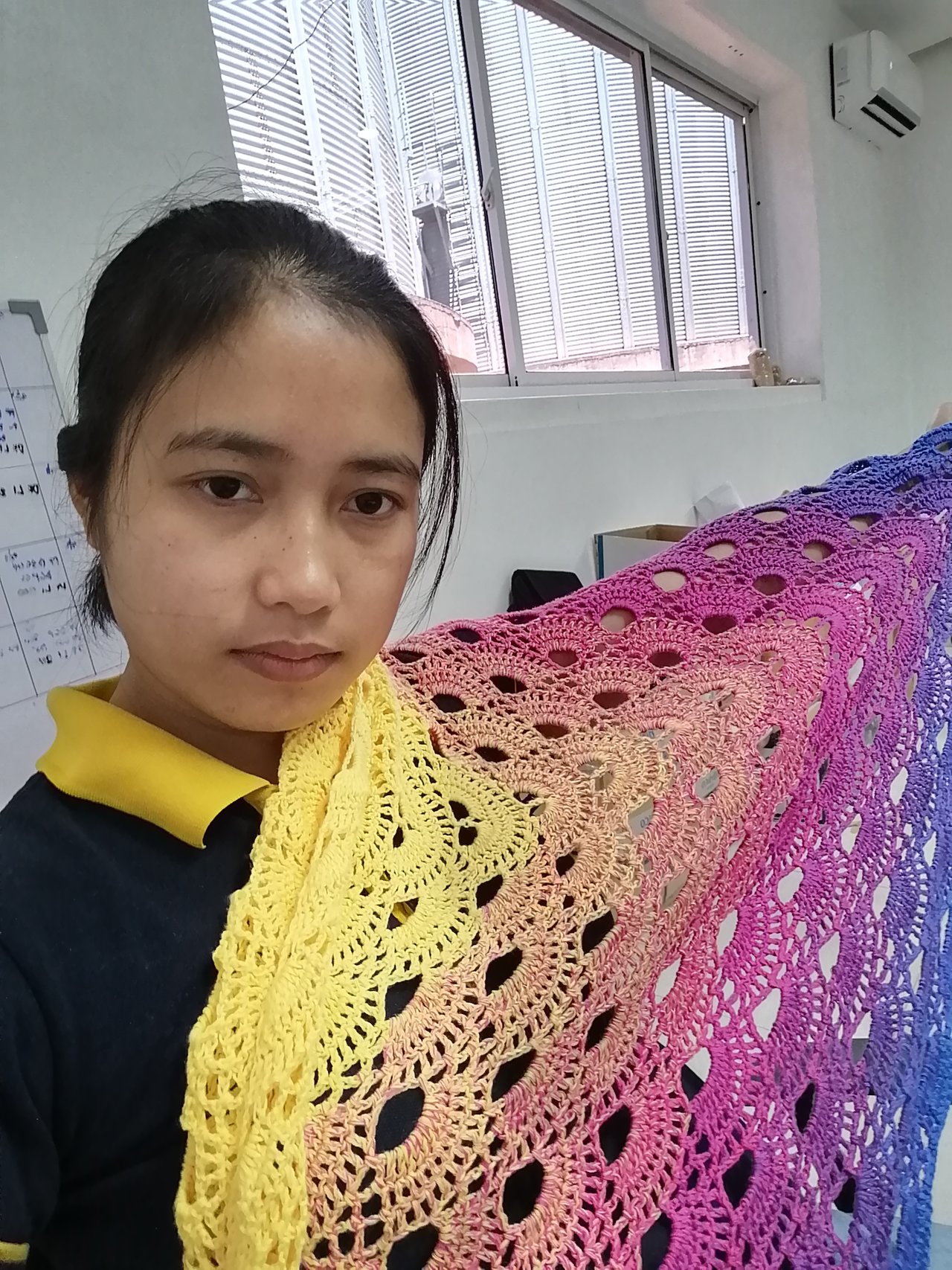 .I like making miniature sizes of the things that are used in the daily life, and this cutie bag is one pf the things that I made.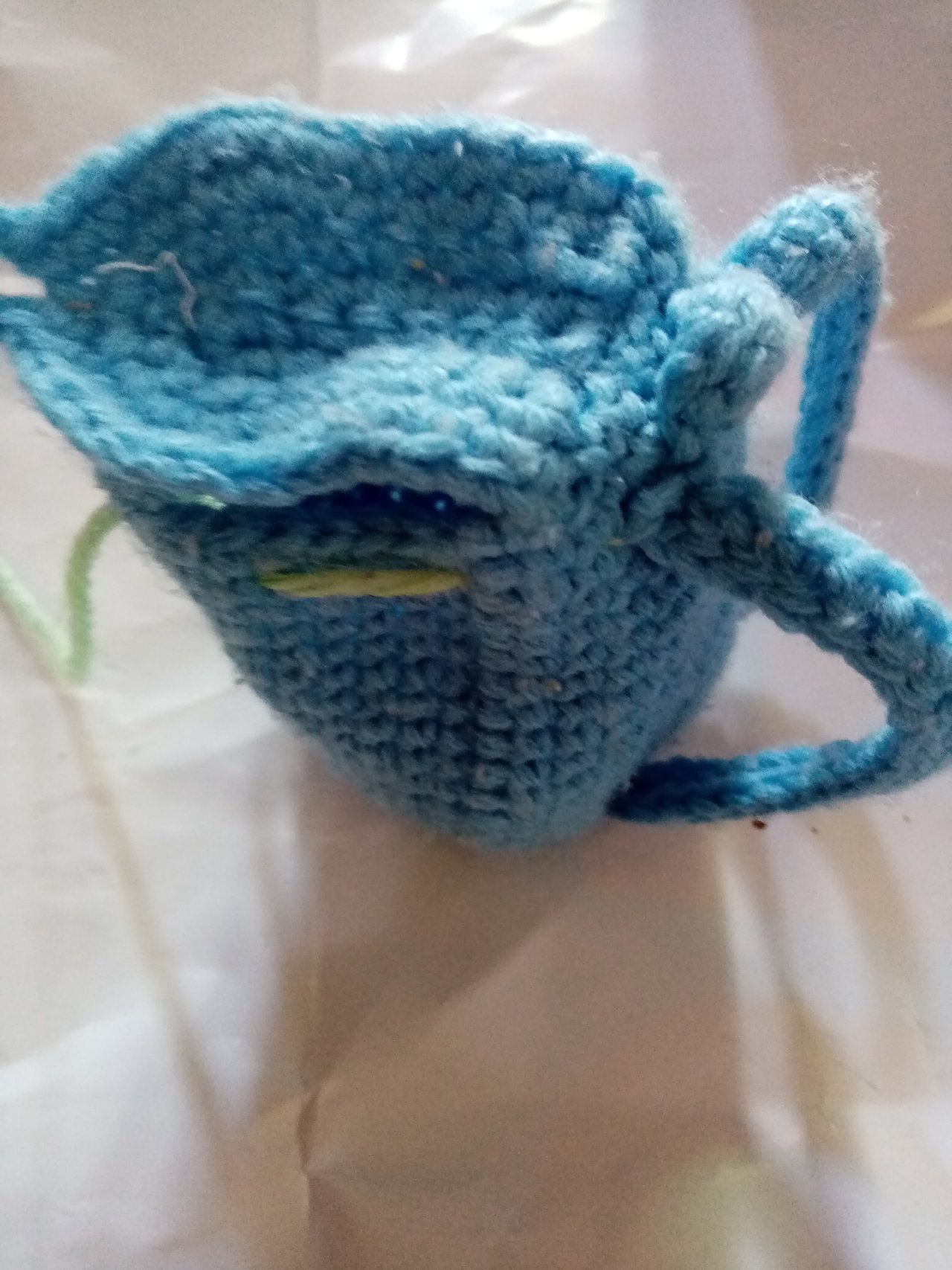 I'm into making amigurumis too, amigurumi is doll making using crochet.I guess its a Japanese word where it was most common long time ago. I still have not finished this toy until now, my son liked it and played with it eveni if it was not yet done.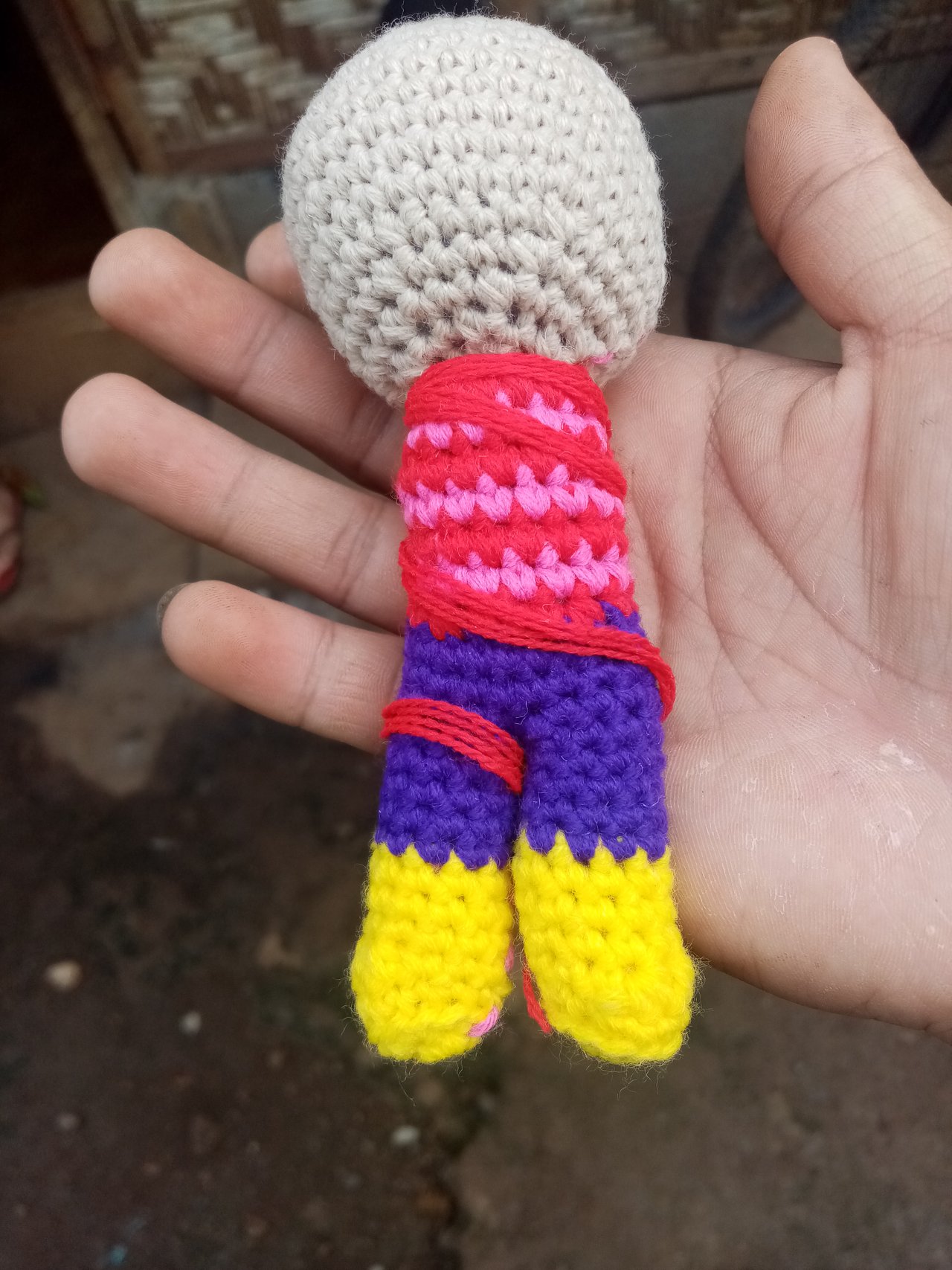 I make things related to gsardening too. Though my husband is the one who likes to collect flowers and plant them, I make the plant hangers for his garden instead. This way, I help him in the garden.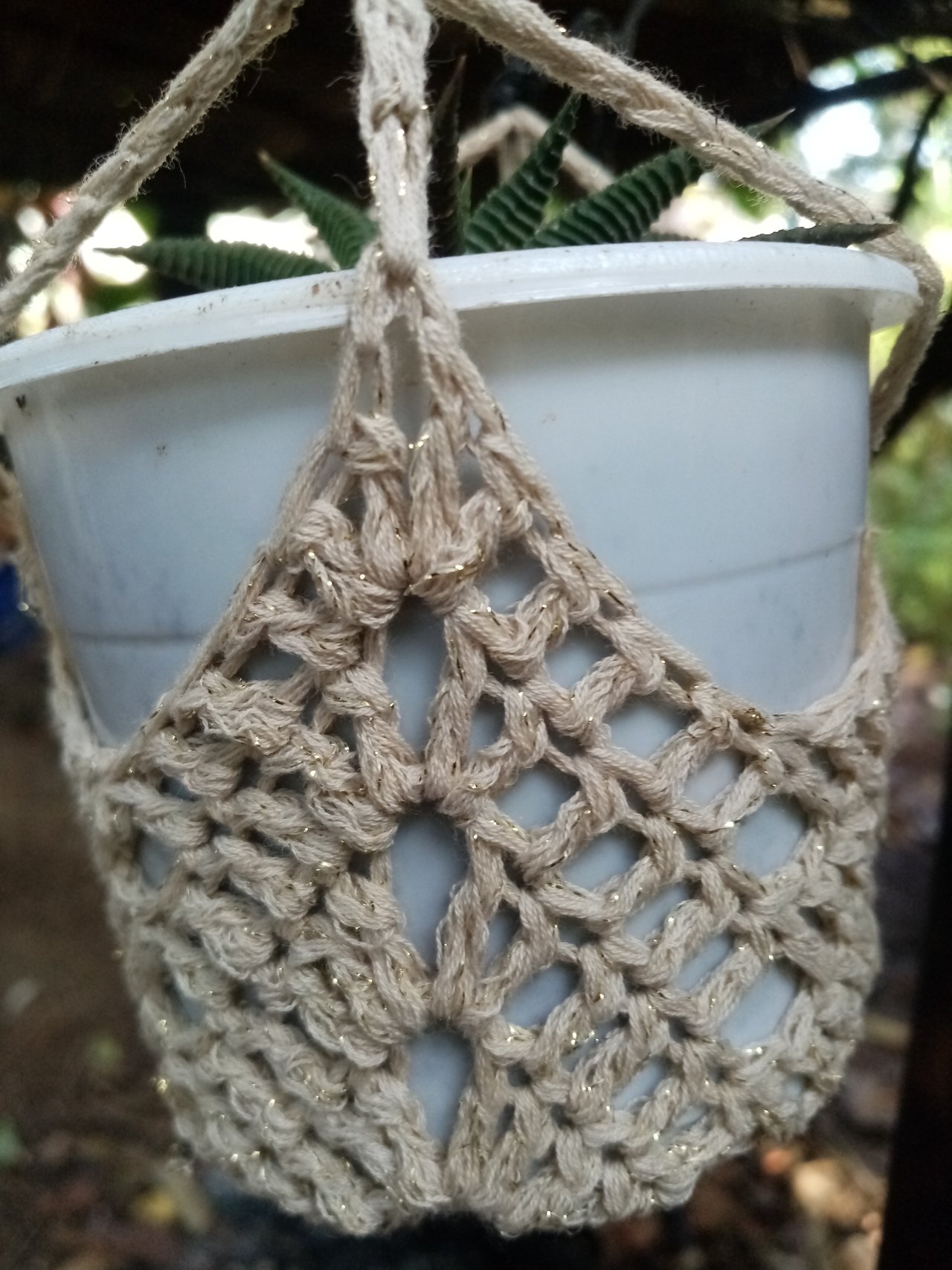 So much for my introduction, Thank you all for reading, and have a wonderful day. God Bless Us all.