Helo everyone.
Hope everybody is doing well.
Sakib Al Hasan is the best all-rounder in the world. There are various rumors about Sakib in Bangladesh cricket. Again such a buzz is going to be heard. But this time the buzz is a little different. Yes, there is a buzz in the IPL's Kolkata Knight Riders team. Are you worried? That Sakib sat down again before the IPL started. In fact, Sakib did nothing.
Sakib will play for Kolkata Knight Riders in this year's IPL. But the Kolkata Knight Riders team has many star players. Everyone knows that it will be difficult to get a chance in the XI with so many stars. But this time in IPL, Sakib will play in Kolkata Knight Riders team regularly. And his batting position could be at No. 3. Such rumors are being heard from the team management. And there will be no possibility of playing or why, because playing in the number 3 position, Sakib gave his best performance in the 2019 World Cup. With Sakib's wish and Mashrafe's consent, he was the third highest run scorer in the tournament, batting at the No. 3 position in the World Cup. He scored a total of 606 runs at an average of 86.56 in the World Cup. Moreover, Sakib is number three in the list of those who have scored the least 1000 runs in number three position. ( Average 58.85)
Batting position at N0. 3 and scored at least 1000 runs
| Subject | Kholi | Babar | Sakib | Viv | du plessis |
| --- | --- | --- | --- | --- | --- |
| Run | 1053 | 3173 | 1177 | 2418 | 3942 |
| Ave | 62.44 | 62.22 | 58.85 | 57.57 | 55.51 |
So in this year's IPL, Sakib can be seen in the number three position for Kolkata Knight Riders. Famous commentator Harsha Bhogle has said that Sakib will be the X Factor of Kolkata Knight Riders team in this year's IPL. Narine's recent performance is not very good. So go see Sakib consistently in the team and his batting position should be number three.
Such a tie can be expected. Whether Sakib will get a chance in the XI will be understood after a few days. However, if you get a place in the XI, you have to stay in the XI with a good performance. Because it is IPL, not everything is done by name here, everything has to be achieved by performance.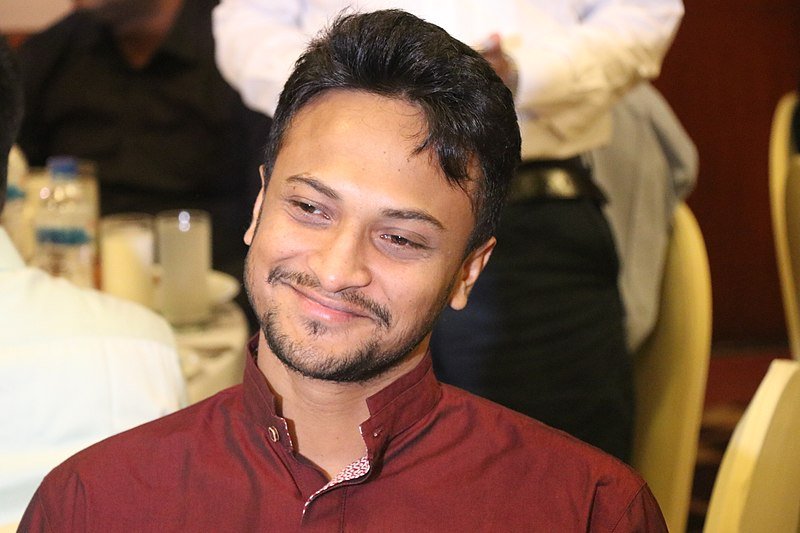 source || Sakib Al Hasan
Thanks everyones who always reading my post.
Best Regards.
@sobuj28