Yes the Hive community is offering a 10k USD bounty for anyone that can provide Coinbase listing.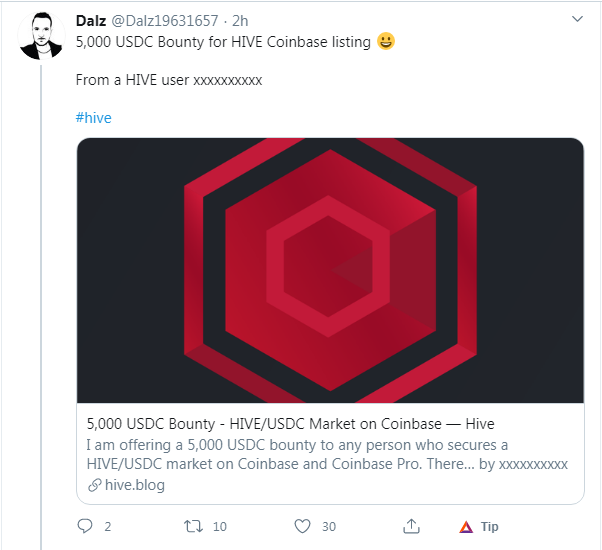 https://twitter.com/Dalz19631657/status/1242151146665447428
The xxxxxxxxxx account ... not sure how many Xs ... you can find the link in the tweet, first offered 5k and then theycallmedan matched that with 5k.
A real community effort. Interesting times.