HF24 at Hive and the excluded
---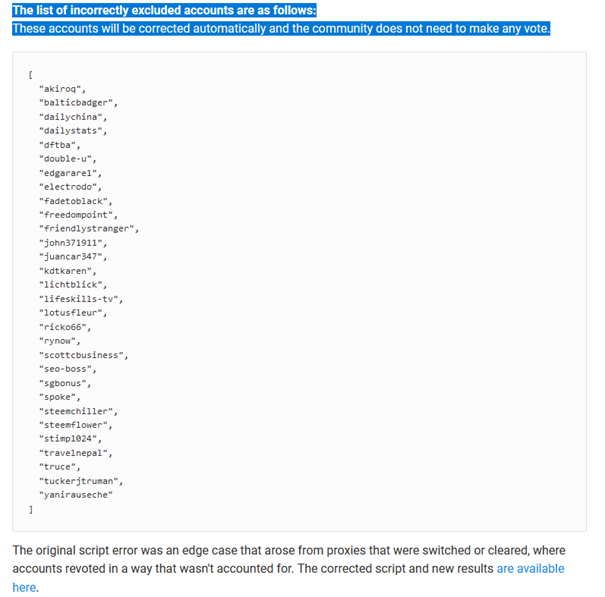 ---
These users, including myself, were supposed to get the retrospective airdrop from Hive because they were excluded due to an error. Here is this source for that information:
https://peakd.com/hiveblockchain/@hiveio/community-discussion-updates-hive-airdrop-exclusion-core-developer-meetings
Now the HF24 is ready, but I didn't get a single HIVE, no HP, nothing, nada ...
I then inquired on Hive's Discord and got some responses.


---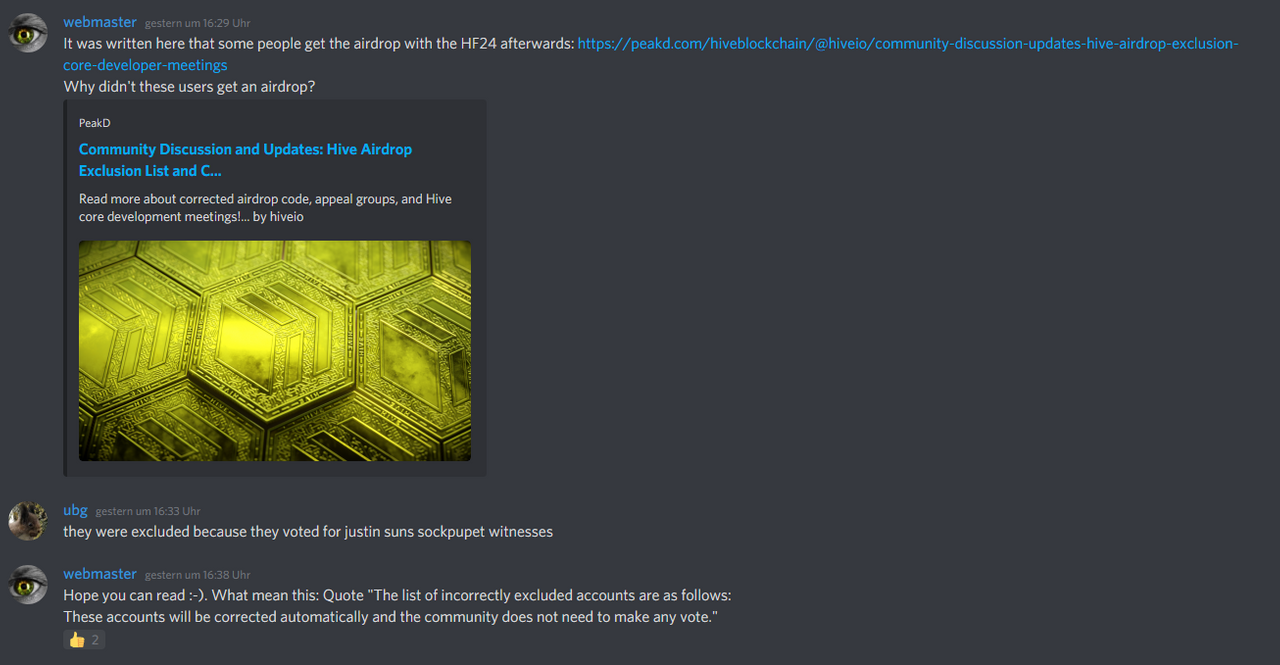 ---

---

---
@akiroq
@balticbadger
@dailychina
@dailystats
@dftba
@double-u
@edgarare1
@electrodo
@fadetoblack
@freedompoint
@friendlystranger
@john371911
@juancar347
@kdtkaren
@lichtblick
@lifeskills-tv
@lotusfleur
@ricko66
@rynow
@scottcbusiness
@seo-boss
@sgbonus
@spoke
@steemchiller
@steemflower
@stimp1024
@travelnepal
@truce
@tuckerjtruman
@yanirauseche
Did someone get the airdrop?
I don't want to cry here, but ultimately it's unfair. The airdrop is not a gift from a generous king. The blockchain was forked and this also includes the unjustifiably excluded users.
---
Addendum
LOL now the page has been deleted where the people who should still get the drops were written: See https://peakd.com/hiveblockchain/@hiveio/community-discussion-updates-hive-airdrop-exclusion-core-developer-meetings
You are real criminals!
[20:11]
If I was banned from the Airdrop, for which a technical error was responsible, then I ask why my HP was transferred to the steem.dao account?
That means without a doubt that my hives were still there after the hard fork23.
However, these were stolen and credited to the Steem.dao account. Now steem.dao has NULL.
Since I did not get the Hive back, even though you yourself admitted that I was innocently excluded from the airdrop,
I must consider this behavior to be criminal.
After the HF24 there is not a single statement as to why and for what reasons we did not receive our legitimate airdrop.
---
Here is a Backup from the deleted Page:
https://ibb.co/YyBbGpJ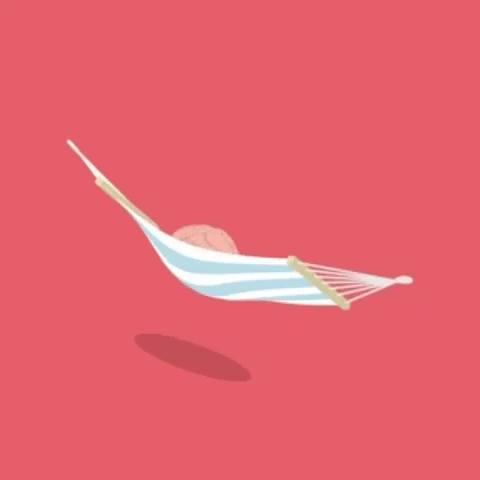 Ave Atque Vale!
사랑은 나에게 신성한

My better search for STEEMIT: https://bit.ly/steemit-search