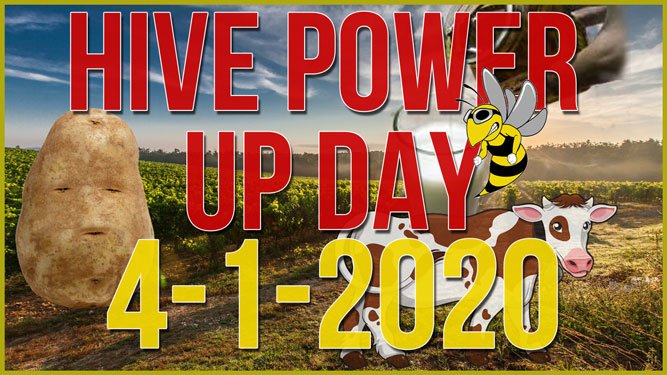 The Buzz is HIVE COIN
Hello to all my fellow Steemians and future Swarm. I have been noticeably quiet as of late, and part of the reason has been due to work and family needs. The other part was due to all the ongoings between the STEEM Community and the new owner of the STEEMIT, INC website, and its Steem Stake. The biggest contention of the new ownership was the Steem Stake, that was ninja-mined, meaning Steemit inc, pre-mined a whole lot of STEEM coins before anyone else ever did, much like what Satoshi did with Bitcoin. The difference being, so far, that Satoshi has disappeared off the face of the Earth, leaving his large Bitcoin holdings untouched and possibly forever, while the ninja-mined Steem is currently being used by its new owner to possibly destroy the STEEM blockchain.
Obviously many in the STEEM Community do not want this. We don't want to be converted to a TRON Blockchain or have Justin Sun fully control the current Steem Blockchain and lose the decentralized aspect that made STEEM so incredible. In my last post, I called this battle for Steem more like a tug of war, but what happens when the opposing side simply but suddenly just lets go of the rope and walks away?
Justin Sun and his team will be left holding that rope now that the Hive Blockchain is coming. Many Steemians seem to be swarming over to the new blockchain, and
Now I Formally Announce that SPUD Will be headed to the crypto-land of milk & honey and will be taking place on HIVE CHAIN on April 1st, 2020. Our Beloved SPUD Character that many of you have come to know and love will follow along as well.
SPUD will now be HIVE POWER UP DAY.
Of course things are subject to change, and as we start on a new path in a new direction, things most likely will be the same but with different twists while others might simply transform into something else. Only time will tell, but as most of you now know, the HIVE BLOCKCHAIN will be launched THIS FRIDAY.
I myself will be heading over there and setting up permanently on HIVE CHAIN. I don't see myself cross posting back to the STEEM BLOCKCHAIN but maybe just for the last few updates or announcements regarding this new path to HIVE.
Sometimes you JUST have to stick a fork IN it.
BUZZ YOU THERE!!
More Details as they develop.
img srcs:
wikimedia
publicdomainfiles.com
pexels.com