The Hive
Howdy folks'.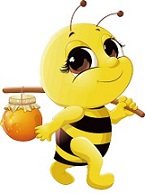 I may not have everything right. This is a complicated situation. But I am totally confused about this air drop thing and who will and will not get the Air Drop for the new Block Chain **Hive**.
I am going to attempt to look at the history of event up to the current time. It all stinks of corruption over and over again on so many levels.
Looking at exchanges and if they should or should not get an air drop at launch of the new chain. To me this could only be seen in a movie. Yet here we are doing what I think from observation and looking at recent events.
If I have got this all wrong I would like someone to explain things to me.

Let's go, Deep breath and type calmly.
Justin Sun
Justin Sun made a purchase of Steemit Inc and created some FUD amongst us all. His continuous statements of a token swap and we would all move to a tron token. Very few wanted that if any at all.
Witnesses done a soft fork to freeze the Steem Power after numerous attempts to contact him from the Steemit representatives elected by the community yielded no results.
Binance
Binance along with some other exchanges then powered up the Steem Power held in accounts which they did not own to promote new witness made by Justin Sun to release Justin Sun's temporarily frozen funds.
A corrupt an illegal move Locking up the stake of the Steemit community.
Requests for withdrawals of tokens from Binance were not fulfilled and still today are not met.
A call was put forward for the community to take to the media waves and let the Crypto world know about this malicious and hostile take over of the STEEM chain. This was a successful campaign and got Binance and other exchanges to back down.
A call to boycott Binance was put forward too, and many agreed with this. Those our representatives pushed this to place pressure on Binance to remove themselves from the governance of Steemit.
A power down of that stake used to vote in sock puppet witness eventually began and 3.5 Million Steem was released to the Binance exchange, Still requests were not honoured for withdrawals. Binance then sent that 3.5 million Steem over to Justin sun.
You can view a post by @edicted about that https://steempeak.com/justinsunsteemit/@edicted/red-alert-sun-transferred-3-6m-back-to-binance
Discussion on in Hive server about the air drop are now on going.
While Binance colluded with Justin Sun to over throw the governance of the STEEM block chain. and then again later sent funding back to Justin Sun after it was powered down, Still refusing to honour requests for a withdrawal. Show additional intent on supporting Justin Sun in his bid to take over the STEEM chain in a hostile manner.
Then announcement of Hive was made and the air drop mentioned. Justin returned the 3.5 Million Steem to Binance. This to me appears as an effort to gain more token from Hive air drop. Twice Binance has shown it is not trustworthy.
This all stinks as an effort to gain a high stake of the new Hive token by an entity who has shown nothing but disregard for elected representation. I have read in Hive server today that Binance will get the air drop because they said they will list the new token. That they are one of the biggest exchanges out there.
Are we really going to reward Binance for their effort to destroy the STEEM block chain with 30 million Steem they refused to return to rightful owners?
For demonstrating a continued effort to collude with Justin Sun. Have we forgot about boycotting Binance already. Have we forgot their effort to destroy the chain?
At this same time it is said that any who openly supported Justin Sun by making posts to promote him and his agenda will not get the air drop. We will reward with an air drop one of the key players with a massive 30 Million Steem who attacked us. They then also as shown in Edicted's post colluded again by sending funds to Justin Sun.
30 Million is getting very close to 50% of what was needed to insert 20 new witness on Steem and we will really give it to an entity that tried to nullify the voice of the community.
I really do not know who is doing the thinking up there in the SLACK but by jeazus get your head on straight, Other exchanges shouted out they would list our token Steem when that hostile take over was attempted. Are they forgotten, that Binance is one of the biggest is not a good reason to drop 30 million Hive to that account and to me seems like the devil slipped another Ace from his sleeve.
I am really not sure, If Binance is pulling the wool over the yes of the witness or the witness pulling the wool over me.
This whole thing needs to be addressed with the whole community or is it another case of those who hold the power know better than the rest.
Is this the way we are going to begin the new chain, with a we know what we are doing. Here is one voice speaking up now saying this is a big decision and I am guessing it will be ignored, So I am going to tag all the top 20 witness to come read this and explain to me why the attacker is getting rewarded.
I and others are in the voice chat waiting to hear.
@roelandp
@blocktrades
@anyx
@yabapmatt
@gtg
@steempress
@ausbitbank
@themarkymark
@someguy123
@drakos
@followbtcnews
@aggroed
@lukestokes.mhth
@therealwolf
@thecryptodrive
@cervantes
@ocd-witness
@netuoso
@pharesim
@curie
@arcange
@timcliff
@neoxian
@jackmiller
@enginewitty
@ats-witness
@steemitboard
@guiltyparties
@c0ff33a
Okay I may have gone more than 20 witness.

The Alliance Discord Server: https://discord.gg/mqvYNuA
The Hive projects:
Providing the lottery ticket for the Euro Millions Lottery.
Participation in this fun weekly draw can be done by subscription to the @yeswecan account.
All the Hive Logo's and Banners graphics are provided
by
@Charisma777
Referral link:
https://initiativeq.com/invite/r4rbicu7m
https://www.mannabase.com/?ref=e7ee2ff1bd
https://wirexapp.com/r/e3a0654c206c4a15a8aabf8ad1919560