The Hive
Howdy folks'.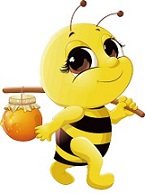 Recent events have shown a need for change. Not only change but a great opportunity for all on the Steem chain. The Launch of the new block chain **Hive**
Already Guilty Parties took an initiative and created a server on Discord https://discord.gg/PZVhgnB filling up with over 600 active members in less than a day. There is a great Buzz of anticipation over there right now. This shows the mass support the new block chain already has even before its launch You can learn more about this at Hive.io.
At the launch of the new block chain, there will be an air drop mirroring the same holdings as Steemit.com holdings. This will be both liquid and powered up stakes.
With the support already shown and the positive buzz in the Hive Discord server https://discord.gg/PZVhgnB over 600 members already and still rising. This is an exciting time of opportunity and possibility for everyone.
Developers and witness have established a solid foundation for the whole community to build on.

With the server up and running now on Discord providing a means of communication for all levels of user to all other levels of users. From Developers witness and general users.
The communications part of this is essential in my opinion. A request to have a Hive Waves section within the server was requested and given. It is now for us the community to make the best use of this platform we have been given. We cannot rely on witnesses and developers to do everything we need to work along side them and them with us to give us all a better chance of a successful future.
Making use of the Hive Waves and the advantages it can bring to open discussion and feedback to the developers and witness. The communications they can bring for projects being worked on. Hosts will be needed for different time zones to facilitate these needs.
Update shows that can brings us news on how development is going.
Brain storming shows to let witness and developers know the things we would like to see happen.
Music shows were musicians can share their content and have it heard.
Guest shows were we have special guests that hold interest to us all.
Question times were we get to quiz the witness.
Project shows, were members get to talk about the projects they are developing.
These are just simple suggestion to what shows can be done and I am sure the list is endless.
If you have an interest in hosting a show. @thehive can be contacted on the Hive Discord https://discord.gg/PZVhgnB to provide permissions on the Hive waves section.
I will be taking a jump in at the deep end myself and trying to host a couple of shows on poker played over on the Brosine Poker
The Alliance Discord Server: https://discord.gg/mqvYNuA
The Hive projects:
Providing the lottery ticket for the Euro Millions Lottery.
Participation in this fun weekly draw can be done by subscription to the @yeswecan account.
All the Hive Logo's and Banners graphics are provided
by
@Charisma777
Referral link:
https://initiativeq.com/invite/r4rbicu7m
https://www.mannabase.com/?ref=e7ee2ff1bd
https://wirexapp.com/r/e3a0654c206c4a15a8aabf8ad1919560