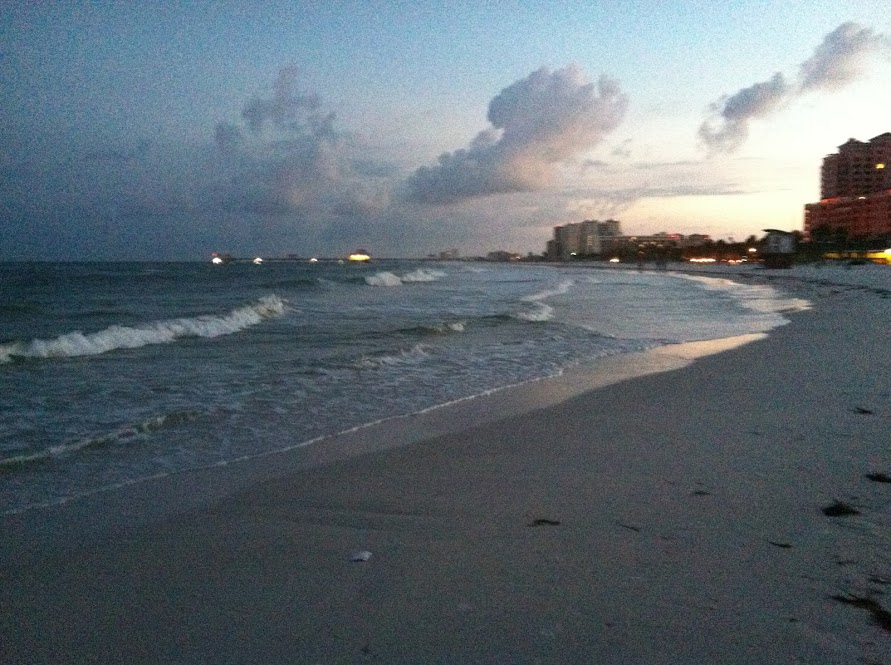 Early morning on Clearwater beach,January 2017...
In preparation for a move we had planned I had started to go through all of my stuff, and my wife did the same, a few months ago.
I did this somewhat halfheartedly mostly because I probably fetched too much of my Father's hoarder gene's, for sure! Hahaha!
Me trying to do what I repeatedly had done for my Father seems almost as hard as it must have been hard for my Father back then.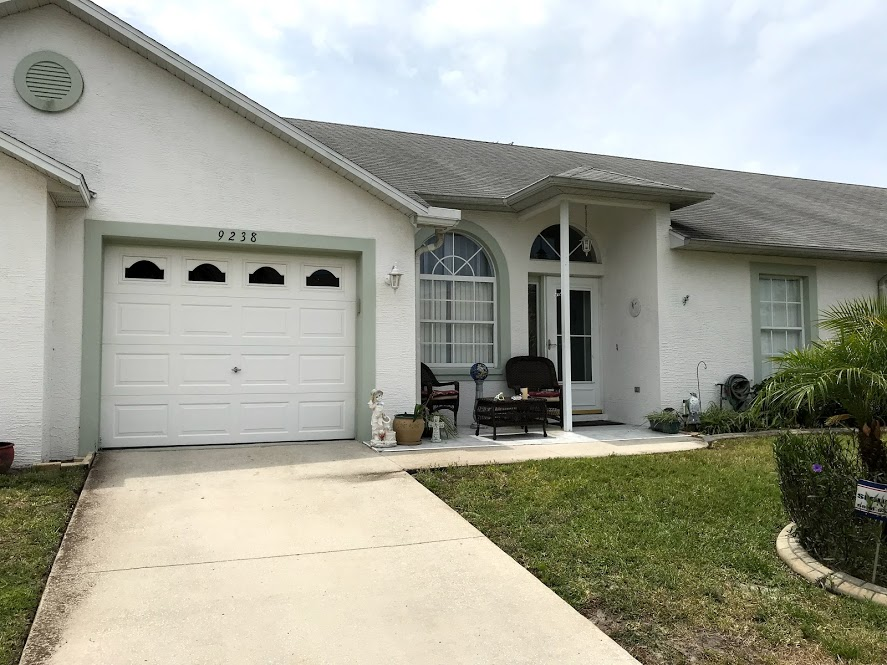 Dad's "Villa" in Mew Port Richey...
Thankfully, I'm an amateur in that regard because my Father really was collecting everything and he hardly ever threw anything away or out. Back when I was a kid Dad's stuff had some order and structure to it though.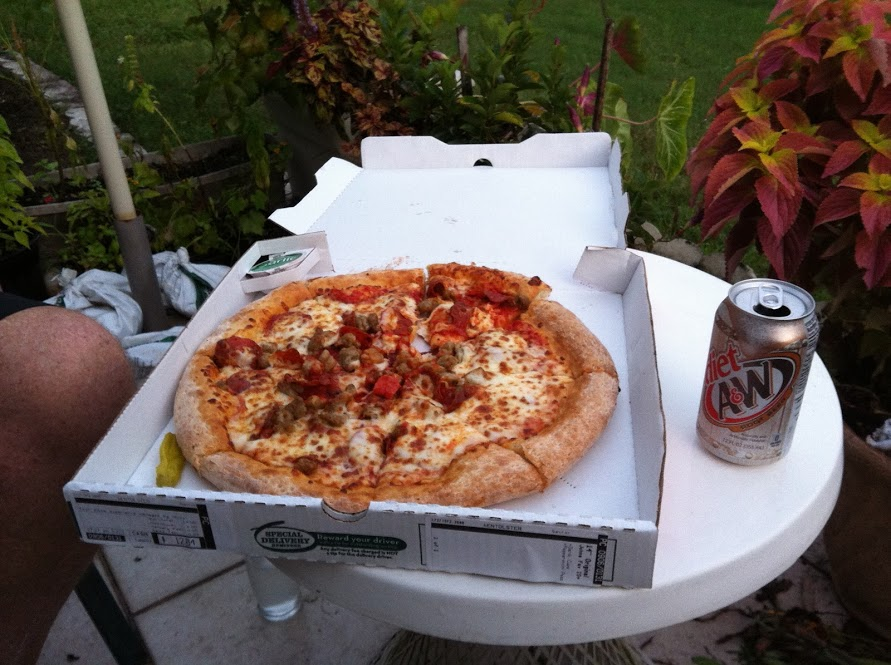 Dinner after first few hours decluttering Dad's house in Florida, Jsnuary 2017... Papa John Italian Sausage pizza...
If you needed anything tools or/and material for instance in his little cellar hobby shop you could find it in no time. There was some order to the stuff still. That changed when I was in my teens because he had collected/kept so much stuff that you simply couldn't see or find whatever you were looking for and this was even a little suppressed, due to some influence my Mom had on Dad's stuff hoarding.
Up until 22 years ago, before my Mother passed, she kept things with Dad's hoarding at bay as good as she could. Without my Mom being with us Dad had completely gone overboard in regards to growing the mountains of stuff he hoarded.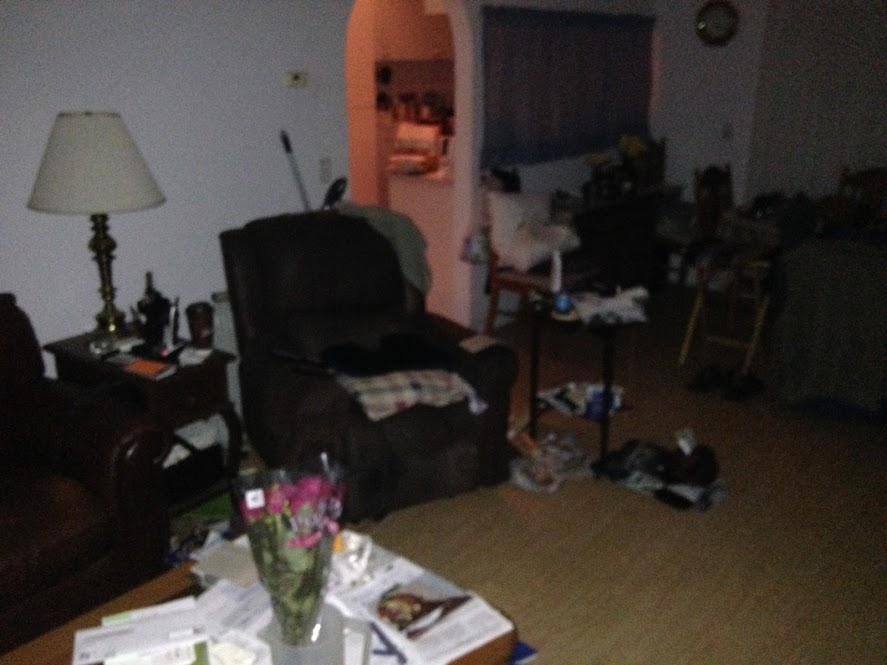 Dad's living room in his Floridian home, 01.2017...
For me this led to some epic decluttering missions because Dad had two households, one house in Germany and his house in Florida. He had begun to get a lot of his stuff over to Florida from his place in Germany, a few years before he stopped spending the summers in Germany.
But still the house in Germany was packed with stuff when I took care of it.
Things in Florida really had especially become even more unwieldy in the past 10 years. Dad had not only continued to directly gobble up stuff by buying things one after the other, but for instance also due to a household clearance he had taken care of for a befriended couple that moved into an assisted living place.
Kitchen, Dad's home in Florida...
Lastly, he literally added stuff in truck load dimensions coming from some real estate deals he had done were he bought houses from elderly people that sold the places to him including everything in them. Again here too the salvation army and some veteran's organization had gotten the most of this stuff but there were boxes full of stuff from this Dad couldn't find the heart to give it away. Mostly things he knew the people who sold the places to him cherished the most and that weren't of any than some sentimental value to the owners.
Even after he had given much of the stuff to the salvation army and to some army veteran organizations, his house was filled with stuff up to the ceiling!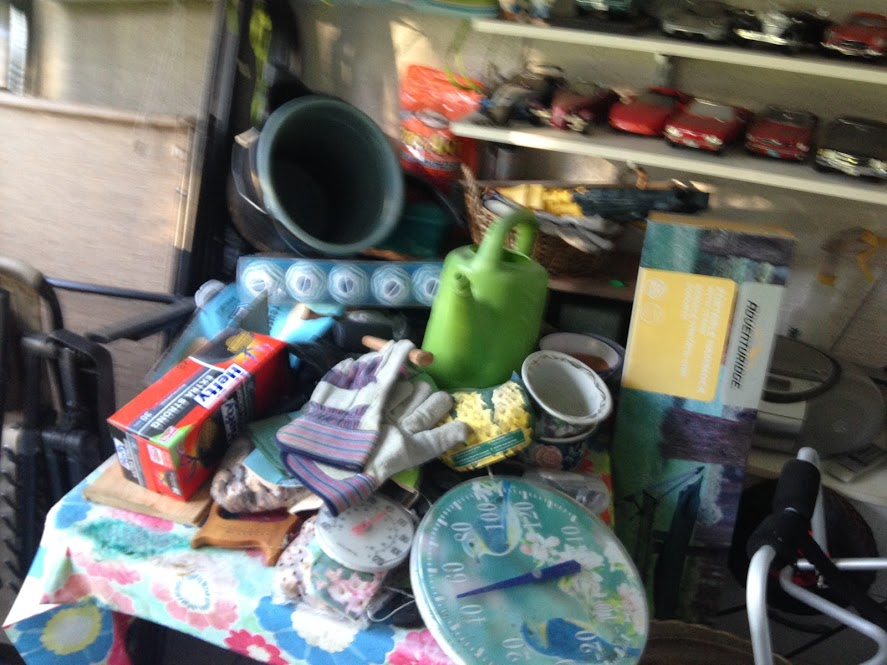 Back porch, screen room filled with trash...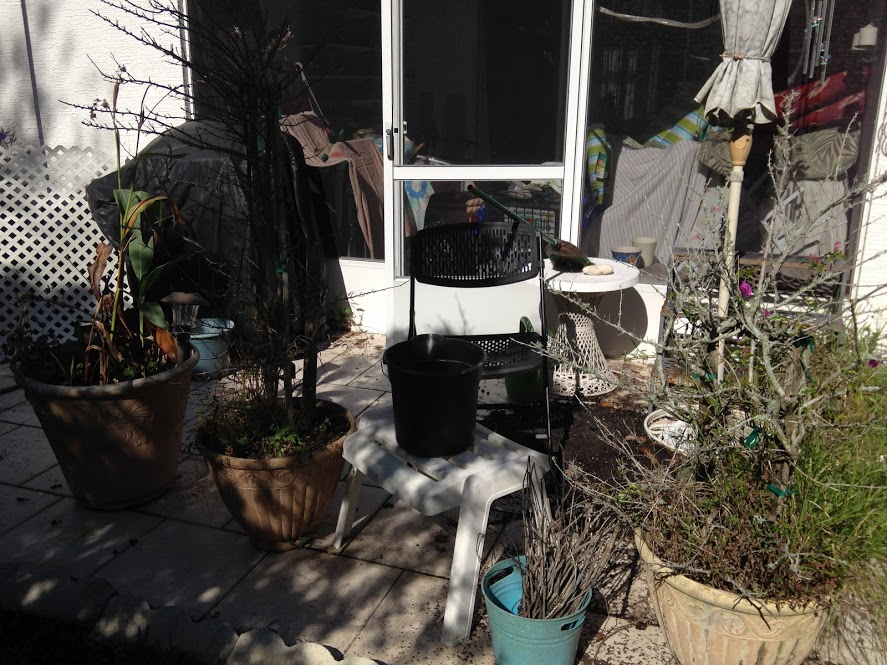 Back porch...
Besides the decluttering work itself, and it was a 24/7 job for almost two weeks, were I even had additional 3-5 helpers, friends and neighbors of Dad, what was very much exhausting was the discussions with Dad what can/must go and what "we'll" keep.
An example Power tools...
Just when I thought "I've got this"... I mean the fact that he had everything at least in doubles, triplets, quadruples I started to look through his garages and the power tools he had stowed away there for example. I hadn't seen more than the tip of an iceberg at this moment
7 power drills
6 jigsaws
6 hand-held circular saw
7 grinding machines
..
.
Ok, I guess you get the picture...
There were no big differences in quality of these tools either. They all were, varying and depending on the decade they were bought in hardware store chain or the occasional "Aldi" (for those of you who don't know Aldi... it's a grocery store chain that was founded in Germany with stores all over the world for a few decades that occasionally offer some cheap hardware, electronics, clothes and so on too) shopping that also added to the stack of stuff. Most of these tools weren't even used once but mostly stowed away in their original packaging.
I remember that it seemed like it gave Dad physical pain to let go of this stuff although he understood perfectly well that this was absolutely ridiculous to have 7 power drills and to know for sure he wouldn't us3e one of these ever.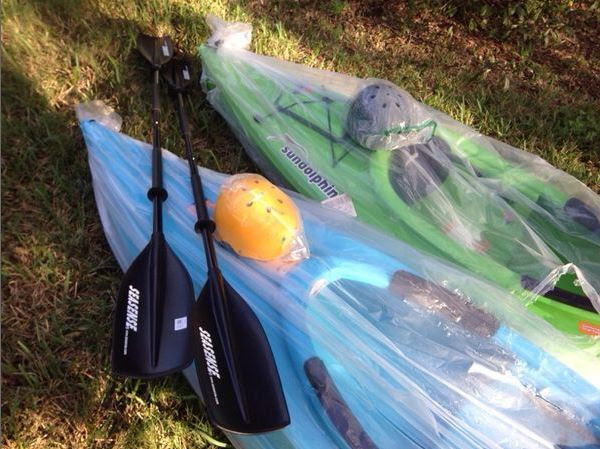 Once Dad was older than 70 he even ramped up with his shopping and hoarding to completely absurdly unusable things like a pair of canoes, of course with all the additional gear (car roof rack, life vests (4 because the shop where he bought them had a bargain on a set of 4, paddles, backup paddles and so on…) for example that he thought he'll use together with his lady friend to make a canoe tour somewhere in Florida.
At the time he bought this he had a hard time slipping into his socks and getting dressed in general because of bad hips and a bunch of other health issues.
It seemed that he tried to make up for things that he felt he had missed out on at that time. I understood It didn't matter much that he only had a small part of the whole thing, the shopping without doing the thing he thought he desired, what counted to him was that he put some effort into it even if he knew it wouldn't come to much more. For him it was a little like it's still going to happen.
I could go on for hours about all the stuff that he collected on top of these redundant and for him actually unusable things. Of course there were the inevitable post stamps, coins and fine china collections.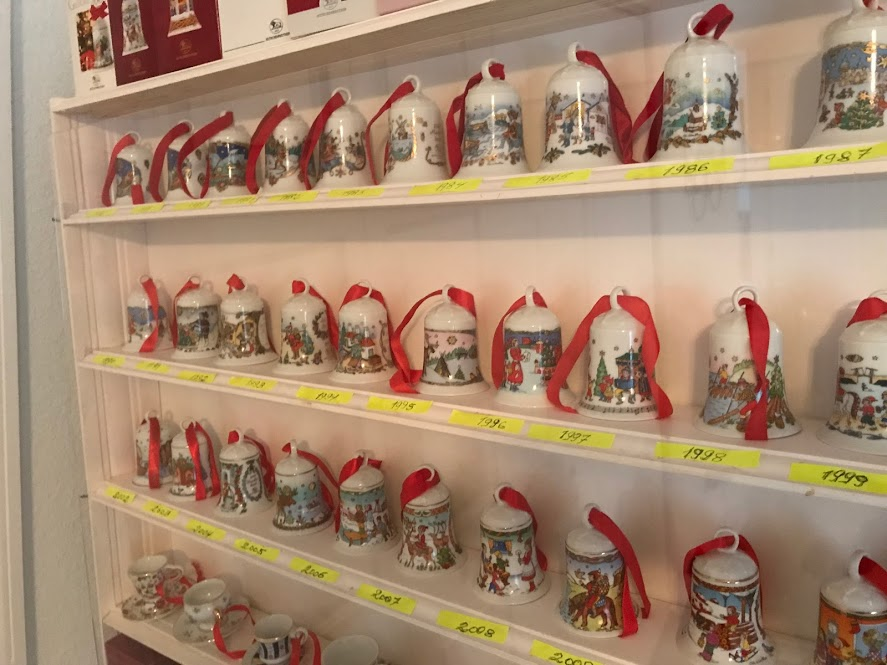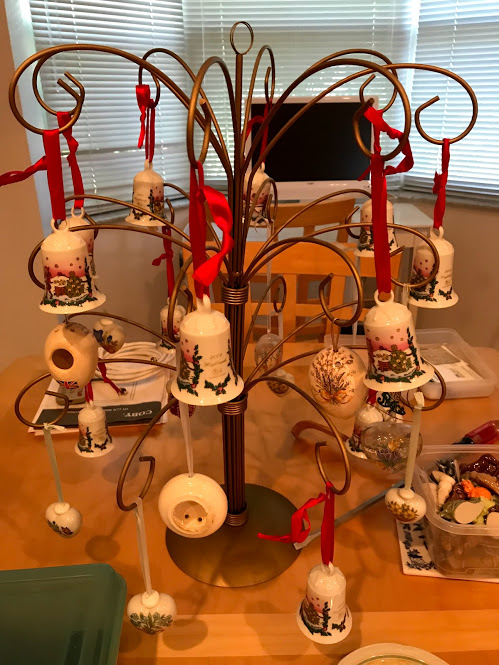 The little nifty stuff like collectors China Christmas bells or other china stuff that was on the market on a yearly basis so these stacks of nicnac stuff grew systematically also, besides the uncontrollable urge to take with home the 13th ratchet set or 22nd screw driver set from Aldi or Home Depot.
In the year after I had finished decluttering his home in Florida, he himself also started to go through his remaining stuff, that I didn't touch because I knew this would be the hardest for him because of the sentimental value. Pictures, Christmas cards, slides and so on.
When I came over again to visit him for his 80th Birthday in Florida, with the help of a friend, that also was his caretaker on a 40 hour per week basis while I was in Germany he had thrown away a ton of photo albums, slides, post cards and so on that he kept dear for almost all of his life.
When I saw this, I felt that he was preparing to leave it all behind for his final journey. I didn't suspect that he would pass so soon after his 80th Birthday but it surely felt like he hadn't had much time left.
The evening before I hopped on the plane back home to Germany I talked to him about all this. To cut a very long conversation short, Dad confirmed what I had assumed. Holding on to all the stuff was a little like holding on to his memories.
I remember thinking that him giving up on all this was his very own interpretation of an chod ritual. A Tibetian ritual to "cut through the ego" for spiritual cleansing.
Cheers
Lucky