Play offs here we come!
I have made plans to try and see at least one NHL game per season with my son. We are planning on picking a city each year and travel there for a few days to see the sites, eat the eats and pick up tickets to an NHL game.
We hit up our first game last year when Luke was only 5. I asked him who he wanted to go and watch and his first choice was Buffalo. It was a great choice as it was only 2 and a half hours away. We were able to pick up tickets to one of the last regular season games between the Sabres and the Islanders. We had blast.
But while looking up the links to my blogs I realized that I did not do a post about it!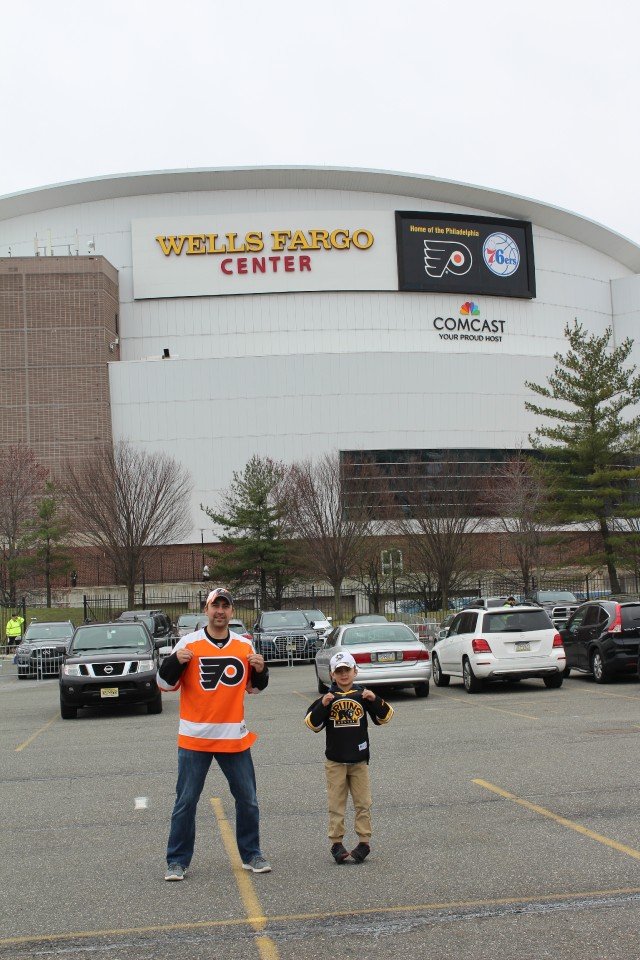 Game 4 - Philadelphia
When my wife surprised me with a 40th birthday trip to Philadelphia, we picked up tickets to one of their last games of the year. At the time there were still fighting for a playoff spot and really needed a win. Since we got them last minute, we scored an amazing deal and got tickets in a suite for $90 each! I dont know if Luke and my wife will ever want to watch a game in the 300 section ever again!
As luck would have it, they were playing the Boston Bruins again. As a flashback, we saw a pre season game in Boston this year. They were playing the Flyers and beat them pretty handily. Boston has also been extremely hot since January and ended up finish in second place in the Eastern Conference. So this was not going to be an easy game for the Flyers.
---
If you take a closer look in all of the images, my son Luke decided to wear his Boston gear and cheer for the Bruins. The gate attendant asked him if it was some sort of an Aprils fools joke.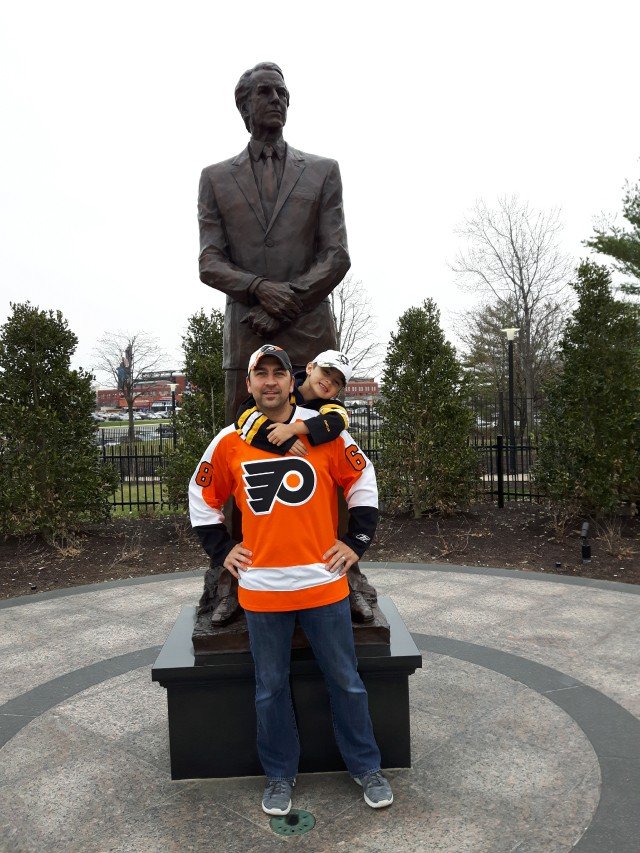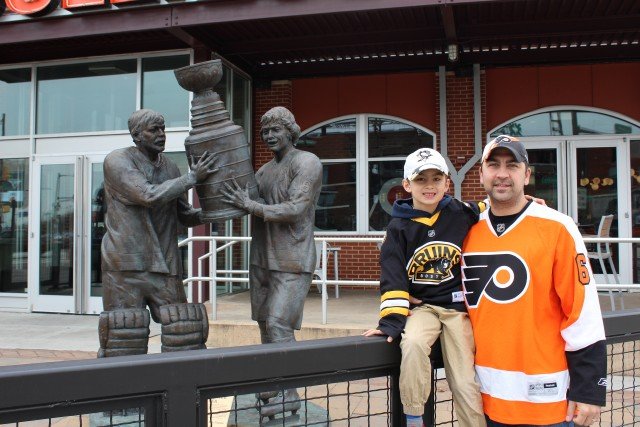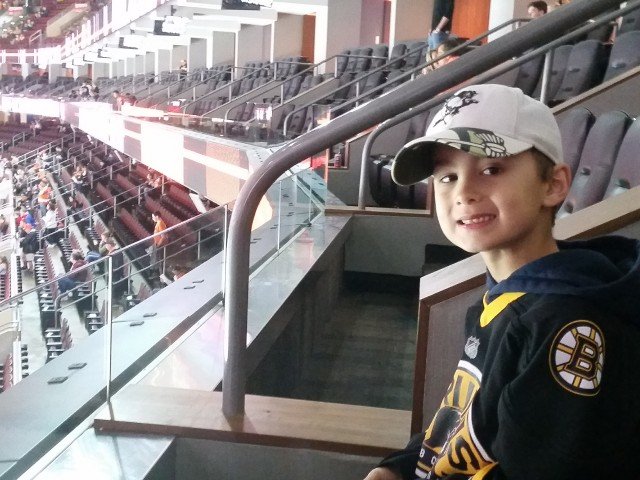 ---
I got a great image of Local London boy Eric Lindros Number which is retired with some of the all time greats. He played in Philly while I was in Universtity there. Once when he was at the University hospital we saw him up in the stands watching us run track.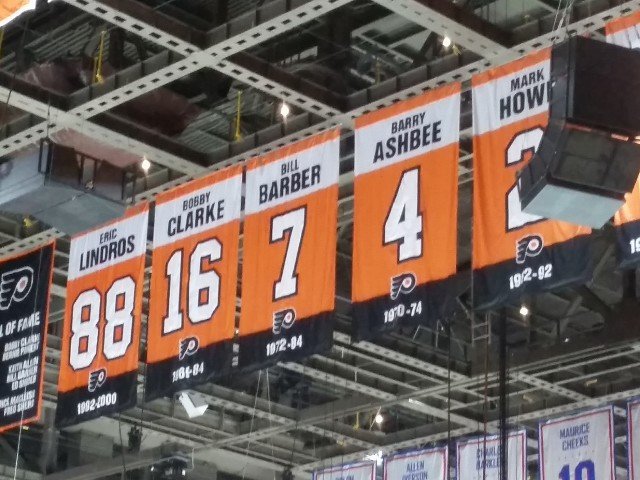 ---
Our seats were amazing and the game was just as good. The Flyers were in the lead for most of it. Thanks to some great play by captain Claude Giroux. Luke was a little disappointed but was having a great time eating snacks and wandering around the suite. He loved that it had its own bathroom and television!
---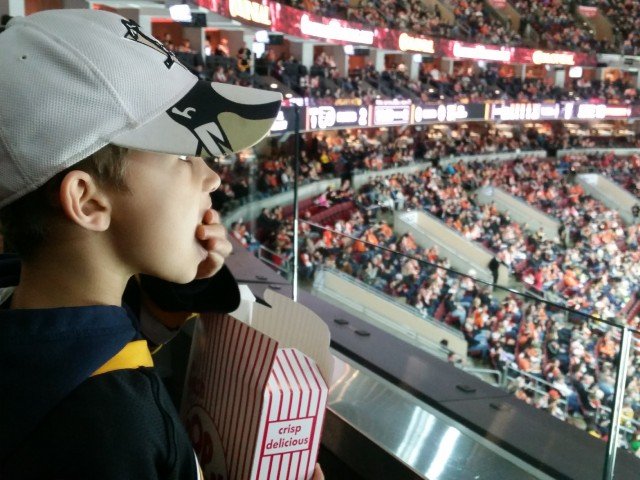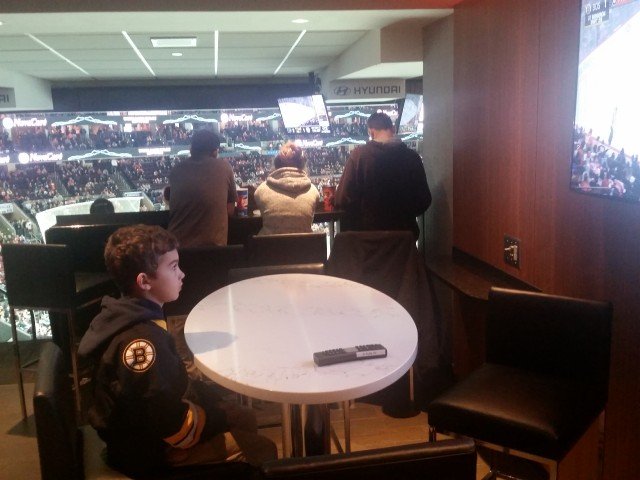 ---
The Bruins seemed to pull off a miracle when they scored with 3.8 second left to send the game into over time! You should have seen Luke jumping and dancing while the rest of the fans in attendance where heartbroken.
But as fate should have it, Captain Claude Giroux was sprung free on a breakaway and pulled off an amazing move to score and win the game for the Flyers! Thousands of fans went home cheering while my 6 year old son Luke was almost in tears. At least he was able to enjoy being up in the suites. Here is a quick tour we did during the intermission:
Check out some of our previous games in the links below!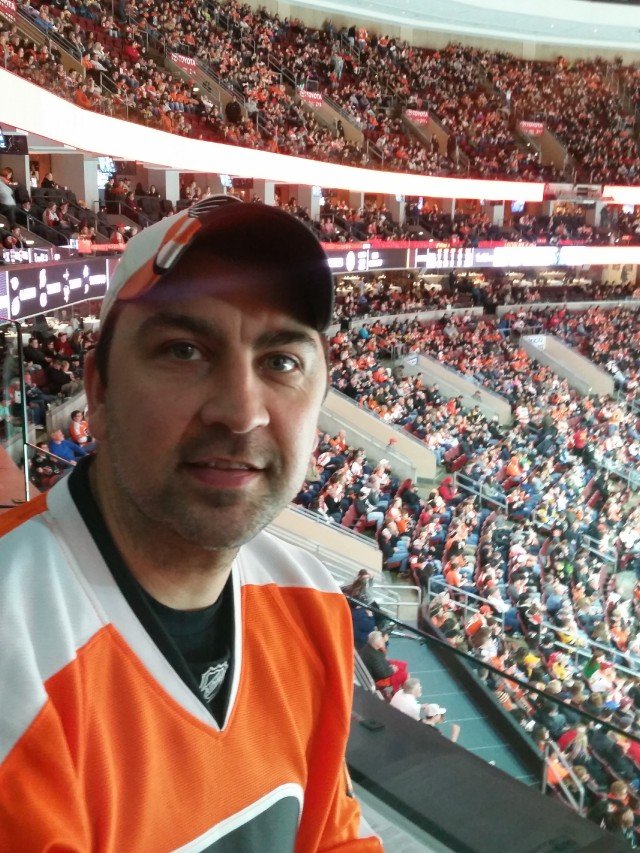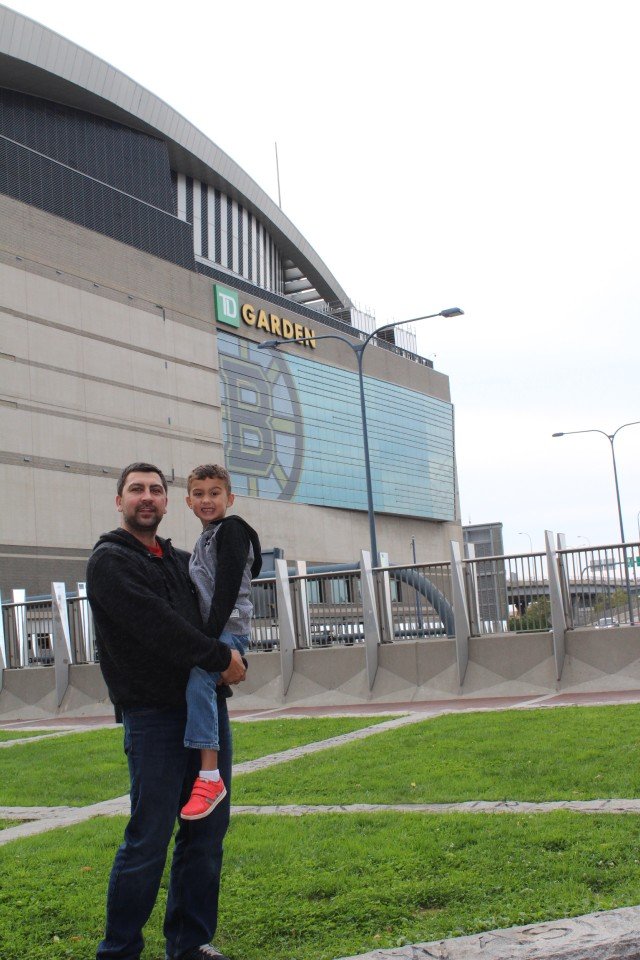 Game 2 - BOSTON
This year he picked Boston.
https://steemit.com/sports/@dadview/nhl-game-2
Unfortunately as a Flyers fan, Boston is one of the team that I just can't root for. Luckily for me I was able to pick up some tickets for a Bruins preseason game verses none other then the Philadelphia Flyers. Luke enjoyed the trip so much that he has picked Boston to be his second favourite team (behind the Penguins). During warm up Luke caught a puck off of the ice. Claude Giroux had taken a shot that missed the netting and went into the stands. Since not many fans are there that early, Luke was able to scoop it up.
---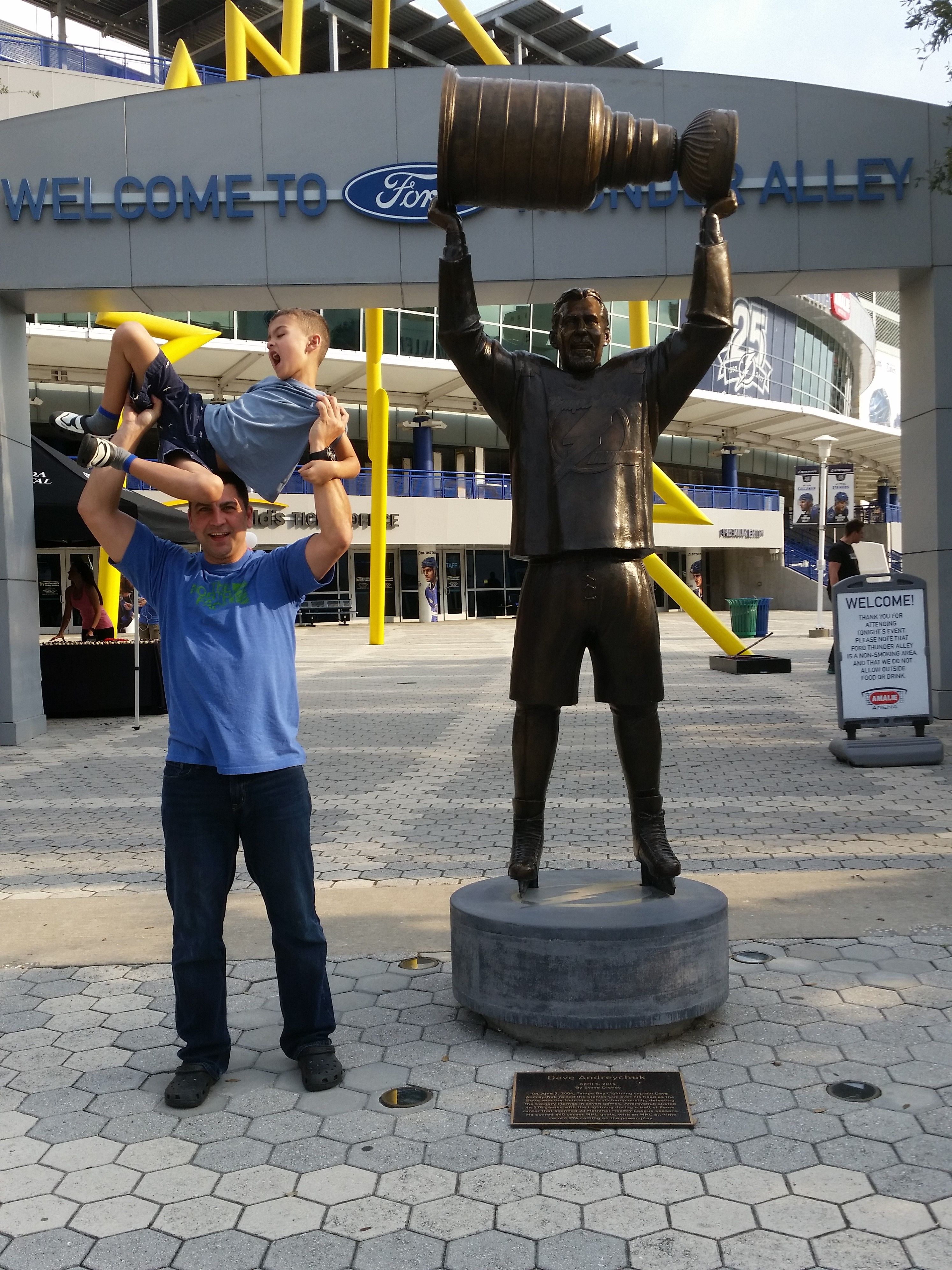 Game 3 - Tampa Bay
We were in Orlando for Disney and were able to get some seats for a Tampa Bay game. At the time, Tampa was tops in the East and the atmosphere was amazing! Nothing like going to an Ice Hockey game when the temperature is 30 C outside!
https://steemit.com/hockey/@dadview/nhl-game-3-tampa-bay
Tampa was playing the Vancouver Canucks and lit up the score board. It is always fun watching a game where the home team plays well and wins.
---


Darryl (@dadview) is a loving husband and father who enjoys spending time with his family no matter the activity.
He is an active member of The Alliance and teamcanada
Check out one of my Recent Blogs










If you enjoyed this post, please up-vote and/or Follow @dadview on Steemit