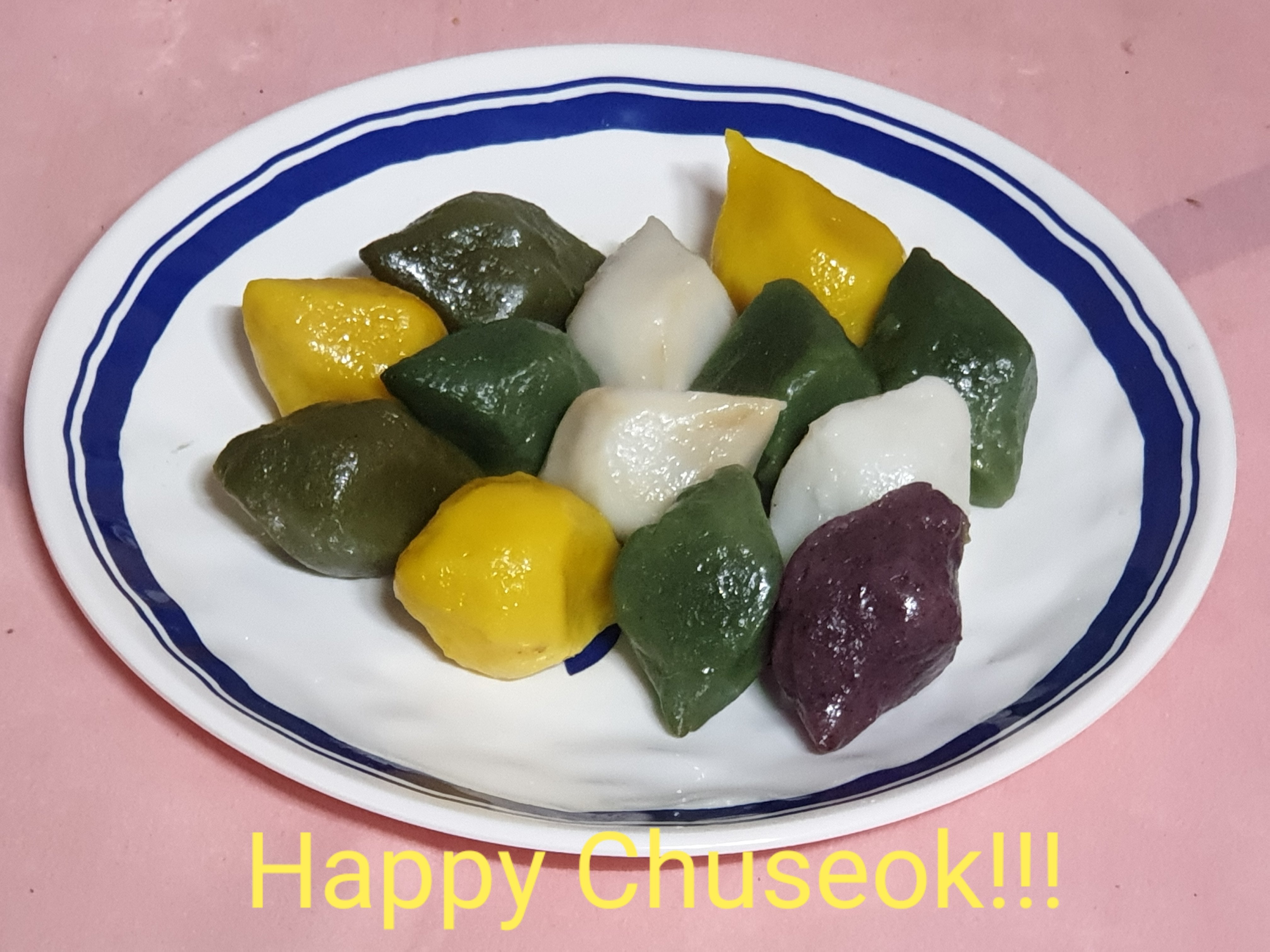 It's Holidays once again celebrating Chuseok here in South Korea.
Families get together as they celebrate the holidays.
Lots of food prepared and served during this season and one food that can't miss on every table is this rice cake called "tok".
Tok is made from powdered rice, mashed and knead and stuffed with some sweet or salty ingredients inside. Some fillings can be made from chestnuts, black beans or pumpkin which is my favorite.
This sticky delicacy is a traditional food them in every holiday believing that a sticky food will make their whole family bonds together forever.
Again, a happy holidays to every Koreans!!!