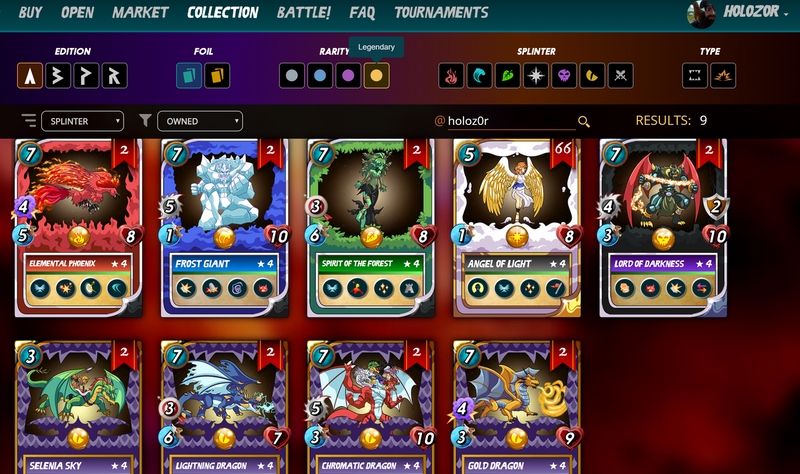 I'm running a perpetual game of chance.
If a Steem user sends me 0.2 steem, with the memo holomonsters, they go into the draw to win use of a Steem Monsters alpha deck at maximum levels for a week.
This week, I've had the following people enter, in this order:
How will I pick the winner?
Randomly.
I googled "random number picker".
I put a "9" in the box as the upper range of the random number I wanted.
I got a 2.

Congratulations, @anouk.nox - the Alpha Deck Delegation is yours until the end of the season. When the current season ends, I will be undelegating it from you, so make the most of it. :)
You should have the deck available to you for your exclusive use in a few hours when the remainder of the cooldowns on the cards expire.
After that, the cards will enter cooldown again, and between now and then, I am happy to accept entries for the next round of card delegation. Same rules, send 0.2 Steem, 1 entry per account, and I'll put you in the next random draw for this delegation prize.
In other Steemmonsters news...
I'm auctioning off my remaining Gold Foil Cards.
So far, I have received bids from @coolbowser, @cryptoeater, @sacred-agent, @rentmoney, @pizzachain, @sparksey43, @glory7, @jacksartori, and; the current winning bid is held by @em3 at 130 STEEM.
If you want to buy these cards, go an beat @em3's bid here. There's five days left to bid.