Three days ago Holybread opened its gates! The fight for a high rank in the arena has begun and we are excited to see more and more players joining the fun. We have been pretty busy the last days but now want to take some time to give you some updates.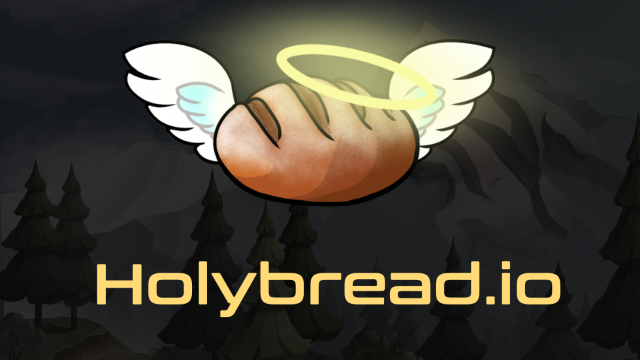 Massive hero invasion
Within the last 3 days, over 1000 players have joined Holybread and sent their heroes to the battlefield.
Holybread can now be tracked on SteemApps and State of the DApps. We had 687 active players in the last 24 hours - thats a pretty awesome number!

Plans for the future
We want Holybread to be a fun game that we add features to consistantly so it never gets old for the players. There are many many ideas that we want to bring to life sometime in the future such as dungeons and guilds. Also suggestions from users are a great inspiration for us to work on updates and add more fun. If you have ideas you want to share, you can do so in our discord server and post it into the suggestions channel.
A lot of users seem to be missing an in-game usage for Breadcrumbs which we agree with 100%. Currently it's used to distribute our prize pool to players but we are already working on ingame possibilities to use Breadcrumbs. We have a lot of ideas!

FAQs - multilingual
Although Holybread is a very simple game to play, once you know your way around but for new players (especially when you are not used to this type of game) things can be challenging at first. On holybread.io, there is also a FAQ section. We wrote the FAQ in english but we want everyone to fully understand what the game is about, even if english is not your mothertounge. Therefore @muscara offered to write a german translation of the FAQ. You can read the post here. But we also implemented it to the FAQ section on Holybread. Thank you very much @muscara for your translation!
We would be happy to add more languages to our FAQs, so if you would like to support our project and write a translation to your primary language, please contact me (@auminda) on discord.
If you want to read about Holybread in details, bring some time and read this post.
That's it for now.
See you on the battleground!

Follow @holybread to read all latest posts.
Also join our discord server: https://discord.gg/fdHYBjV