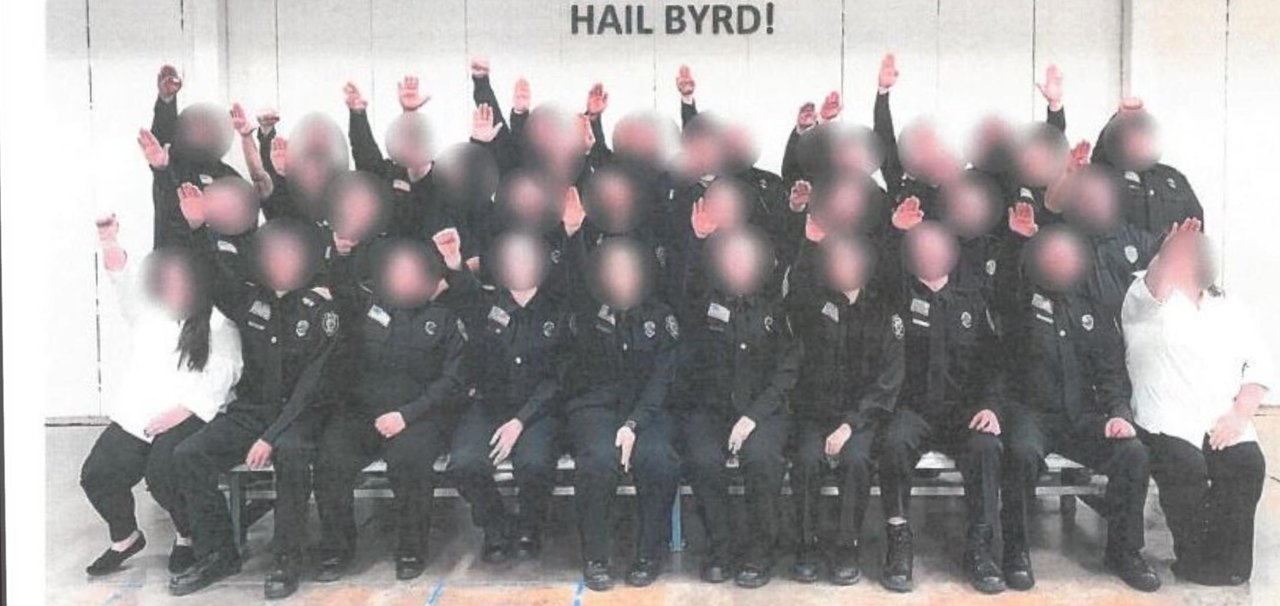 W Virginia Gov't Employees Suspended for Giving Nazi Salute: Roughly 30 employees of the West Virginia's Department of Military Affairs and Public Safety, have been suspended after a recent picture emerged showing them performing a Nazi salute in a group photo.
I guess about the only thing missing in this photograph would be the tiki torches. Obviously, this picture must have been taken before Home Depot opened that morning, a bit too early for anyone to head over and pick them up.
Of course, these are the very same folks who get really pissed over athletes taking a knee - because everyone knows there's no any racism in America any more. Oh well, I suppose it's back to those "clean coal" jobs for these folks.