THIS IS A PICTURE OF MY FIRST LANGUAGE LESSONS BEFORE I DONE ANYTHING
---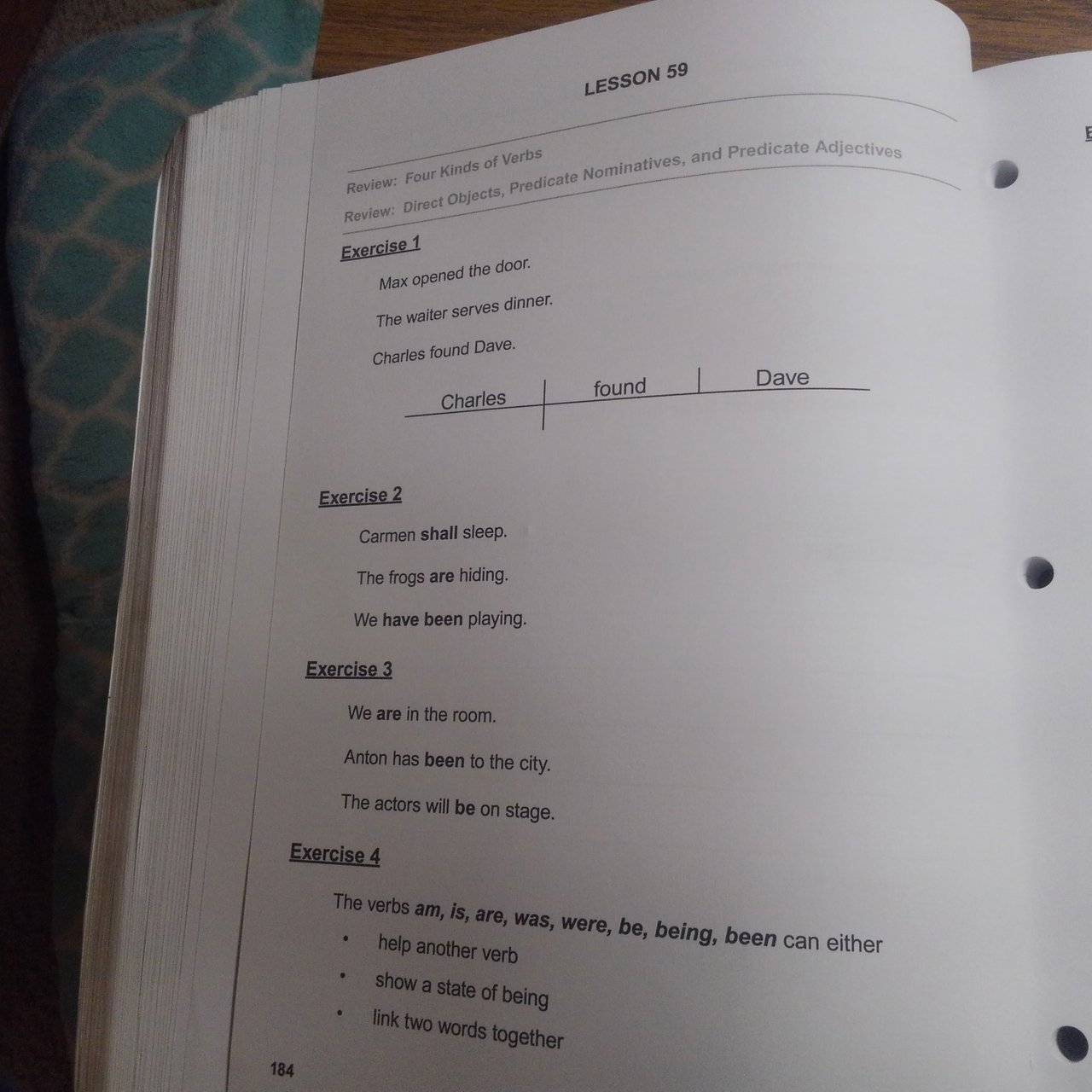 ---
FIRST LANGUAGE LESSONS
25 MINUTES...I DID ONE LESSON ABOUT 4 KINDS OF VERBS, DIRECT OBJECT, PREDICATE NOMINATIVE, AND A PREDICATE ADJECTIVE.
MULTIPLICATION WRAP UPS AND GAMMA
13 MINUTES...I TIMED MYSELF TO 1-10 AND DID TWO PAGES.
SIX TRAIT WRITING
9 MINUTES...I DID ONE PAGE ABOUT WORMS, BEETLES, LADYBUGS AND CATERPILLARS.