My children love to draw, especially my daughter, who's been spending a few hours of every day drawing, for the past 3 years or so. She mainly works in pencil and pen, but has a real gift for digital art too, which she does on her tiny phone screen! I love that she has such a passion for her art, and I love seeing her style evolve over time. Here are some of her drawings from her instgram feed:



I have always enjoyed art too, mainly painting and printmaking, but I've never found I have a style of my own. I just enjoy creating and using colour. Here's something I carved and printed last year: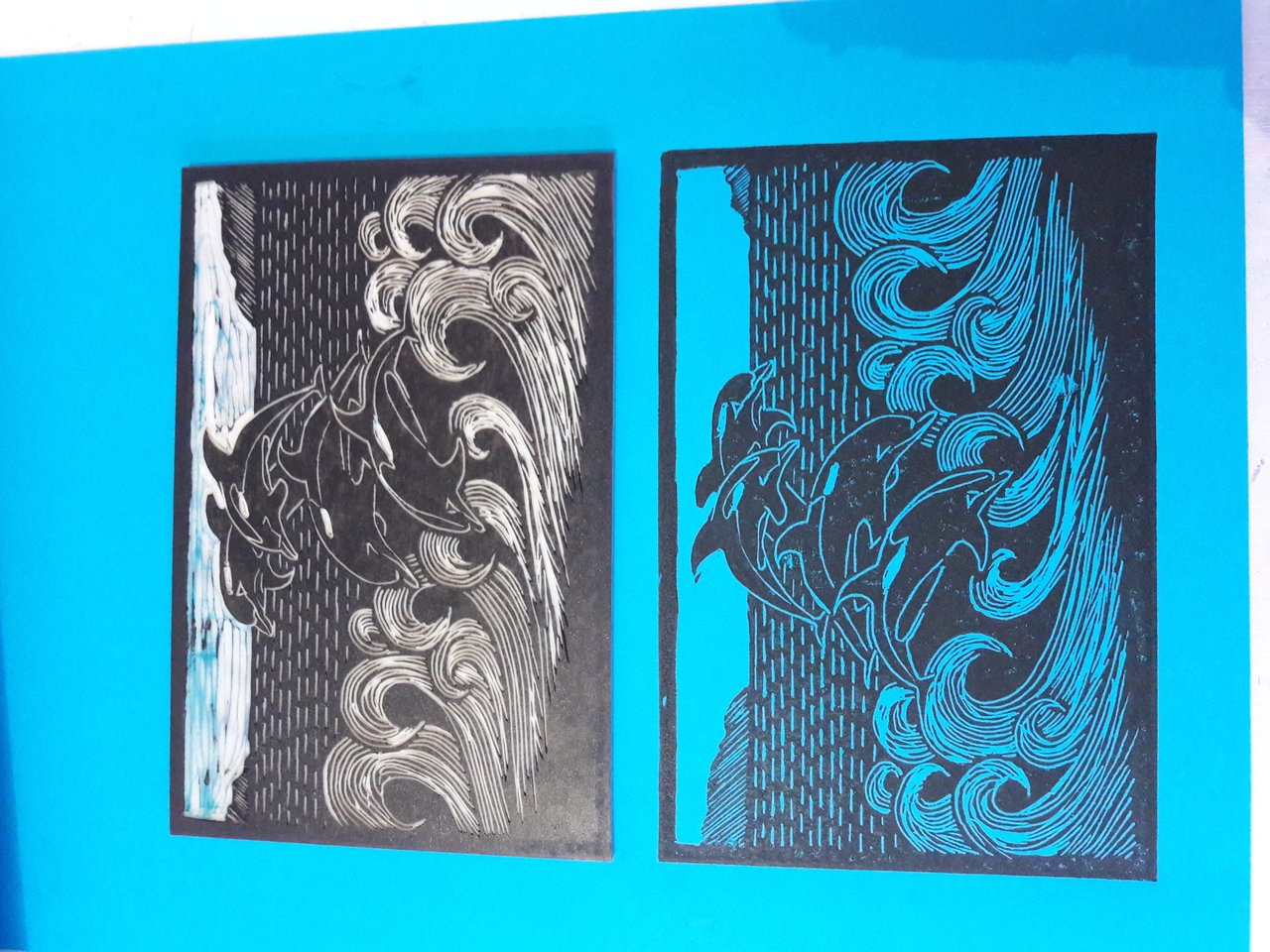 My daughter likes to draw figures, characters from a tv show she enjoys, and characters that she has created in her own mind, and acts out in role play with her brother. Here are a few more of her creations:


Recently she decided that she needs a new project, so decided that she wants to draw full-size characters, and cover a whole wall of her room with them. Until I started searching, I didn't realise you could get paper bigger than A1 size, but thankfully, rolls of giant paper exist for artists who need it :-) She doesn't want to change mediums, so working in pencil and pen is going to be a very lengthy, and expensive, process!
Unfortunately the table she'd been using until now wasn't big enough for giant paper, so we spent the afternoon setting up the 8 seater dining table in her room, so that she now has space to work on her new creations - can't wait to see how she gets on! :-)
With my daughter starting a new project, my son decided he also wants to try drawing on a giant scale too, so I've extended the kitchen table, and he now has it covered in paper, and I'm now having to work on my lap! I don't mind though, it's a small price to pay for seeing them enjoy their creativity :-) I love that home educating allows them the time to fully immerse themselves in the creative projects that they come up with!