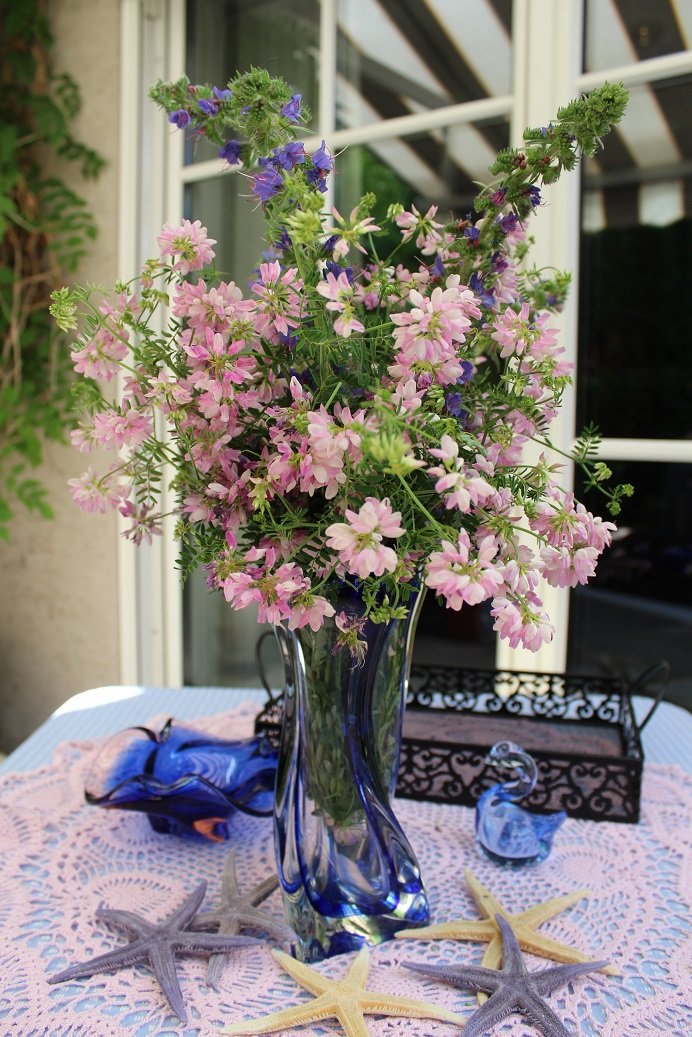 The Pink Wildflowers
On Sundays, we walk Lily, the chihuahua, at the nearby golf area. A huge vacant lot is located parallel to it where it is so nice to walk being close to nature and it is perfectly quiet. We love to come here because there are so many wildflowers popping-up one after another. And each week there are always new colors and shades available for picking.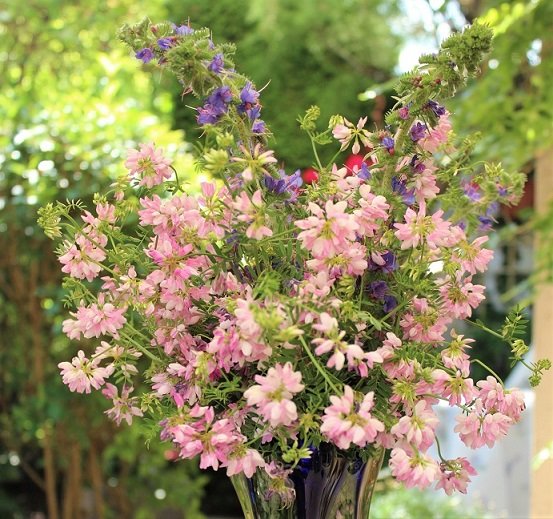 Sunday, I was able to pick a bunch of these pink flowers that are in abundance in one of the corners of the lot. They were not there last week and they only came out last Sunday because it rained the days before. Oftentimes, the grass are tall that it´s hard to get through to reach the flowers. But this time, I managed my way.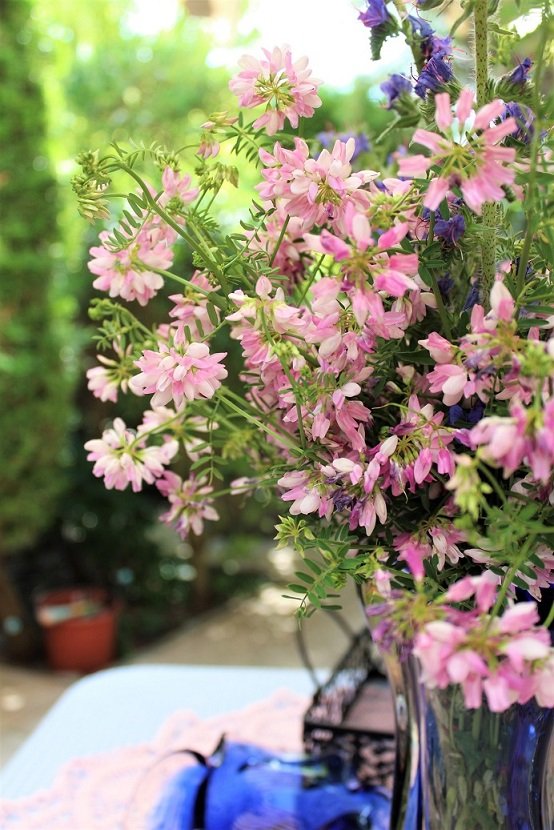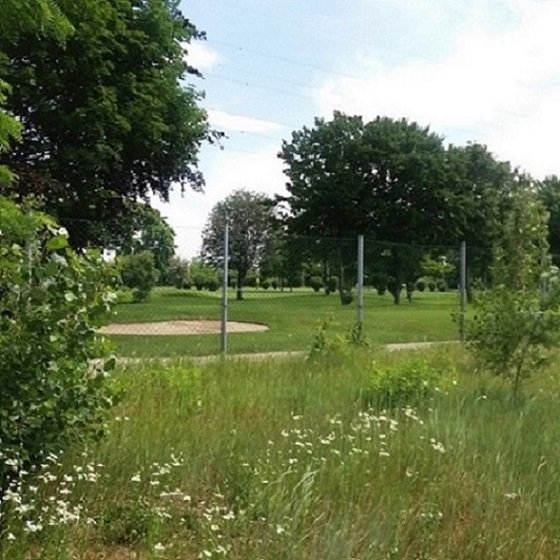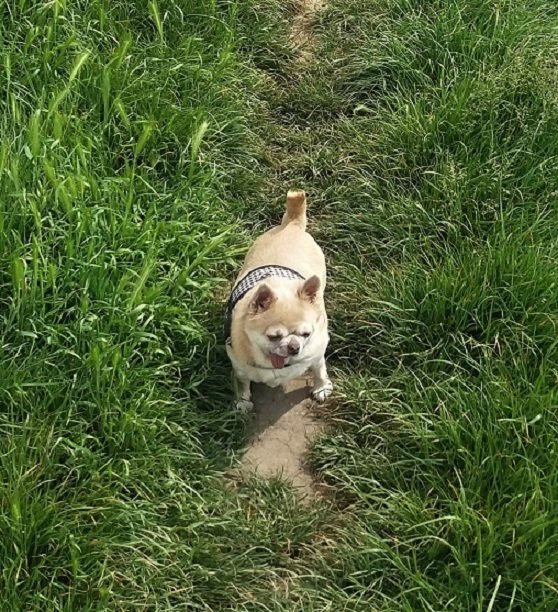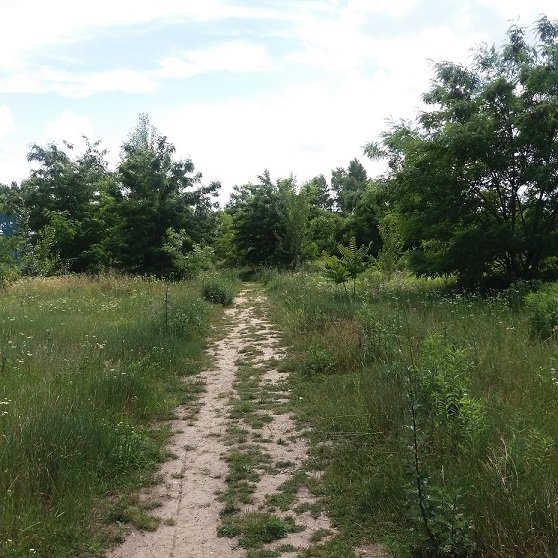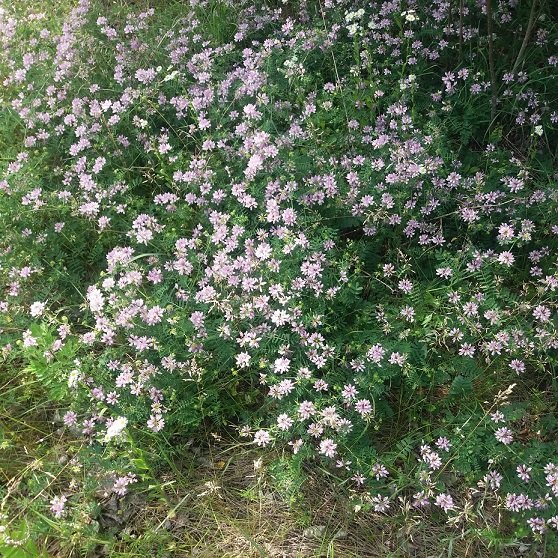 One thing I forgot though, the cutter was left in the car and I didn´t want to go back to get it, so we walked a few hundreds meters away and I cut the flowers by just bare hands... By the time we came home I immersed the bunch in a pail of water so that whatever insects clinging to the blooms and leaves are removed and then placed the stems in the water for a while to have them recover from the heat. Then, 0 I started to arrange and placed the tall blue ones in the middle surrounded by the pink ones.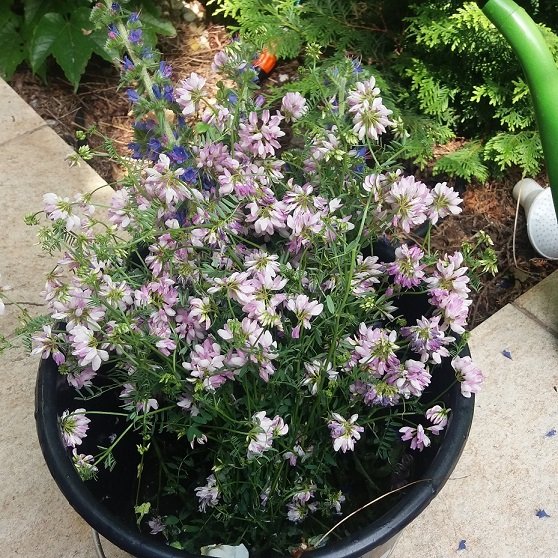 As I´ve blogged here before, I have a few collection of inexpensive vases to choose from depending on the colors and type of the flowers....some in ceramic form, metal , clay and crystal glass. In this arrangement, I chose the twisted blue crystal glass because of the 5 blue spiked flowers I also picked that very day. If I decorate the table with the arranged wildflowers, I also add a little bit of twist to the vase by displaying other objects that could go on the table, I decided on the blue tablecloth and the pink lace to depict the colors of the flowers.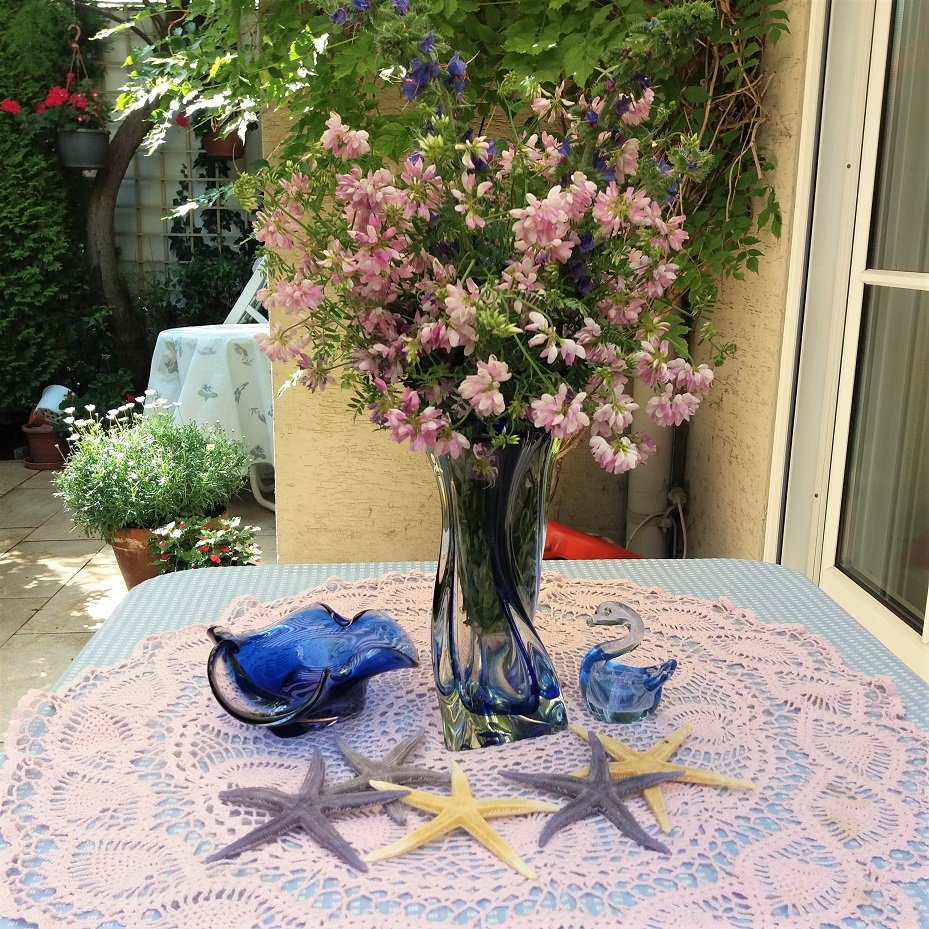 I hope that you like my Sunday arrangement. Enjoy your day wherever you are!

Content and images on this post are original and are properties of the author. If you would like to use any of the photos from this post, please give source credits by linking the URL of this post in your content.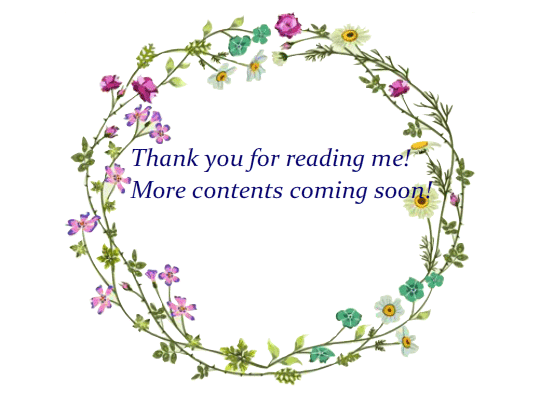 Special thanks to @gremayo who provided this GIF