Evening exercise for the kids is a must for them. I want them to swim everyday if we manage to be at home.
Both of them always having competition on jumping in the water, swimming 1 lap, or dancing under water.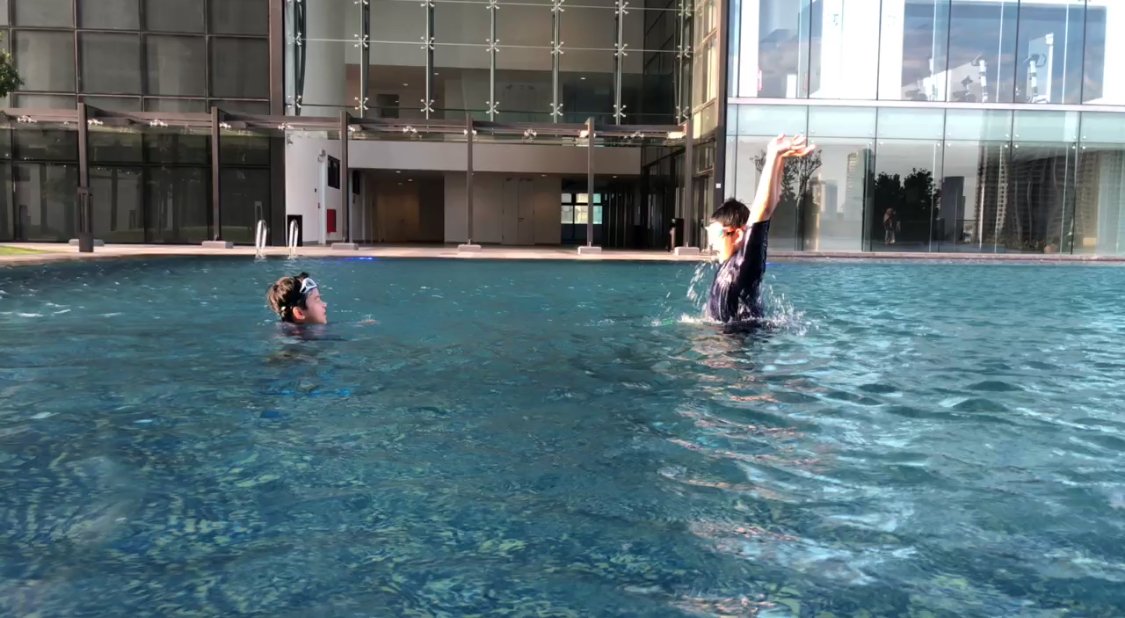 Rhys said the water is very cold today... so he would like to take a sun bath for a while beside the swimming pool.