While growing my potatoes in hay may be easy to harvest them. I find I must add hay as the season goes on. It gets matted down by the rain and causes it to get really compact.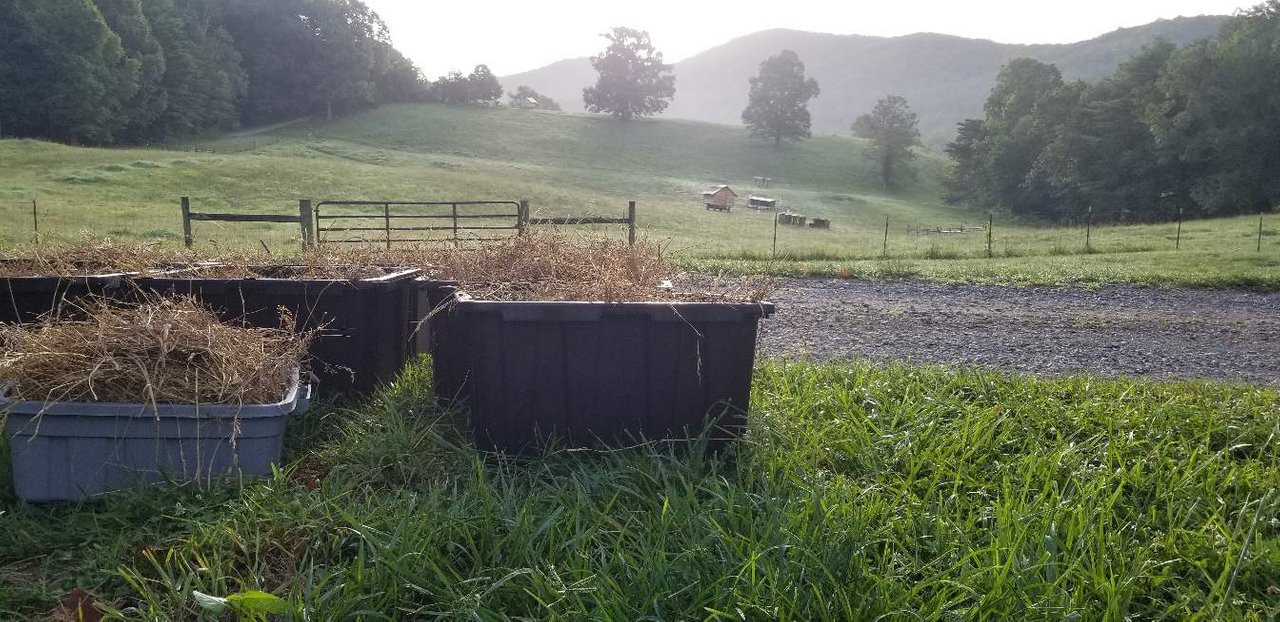 Luckily a farmer I met has a source of old hay he does not mind me taking. So I drive out to his farm with a bunch of 27 gallon plastic containers.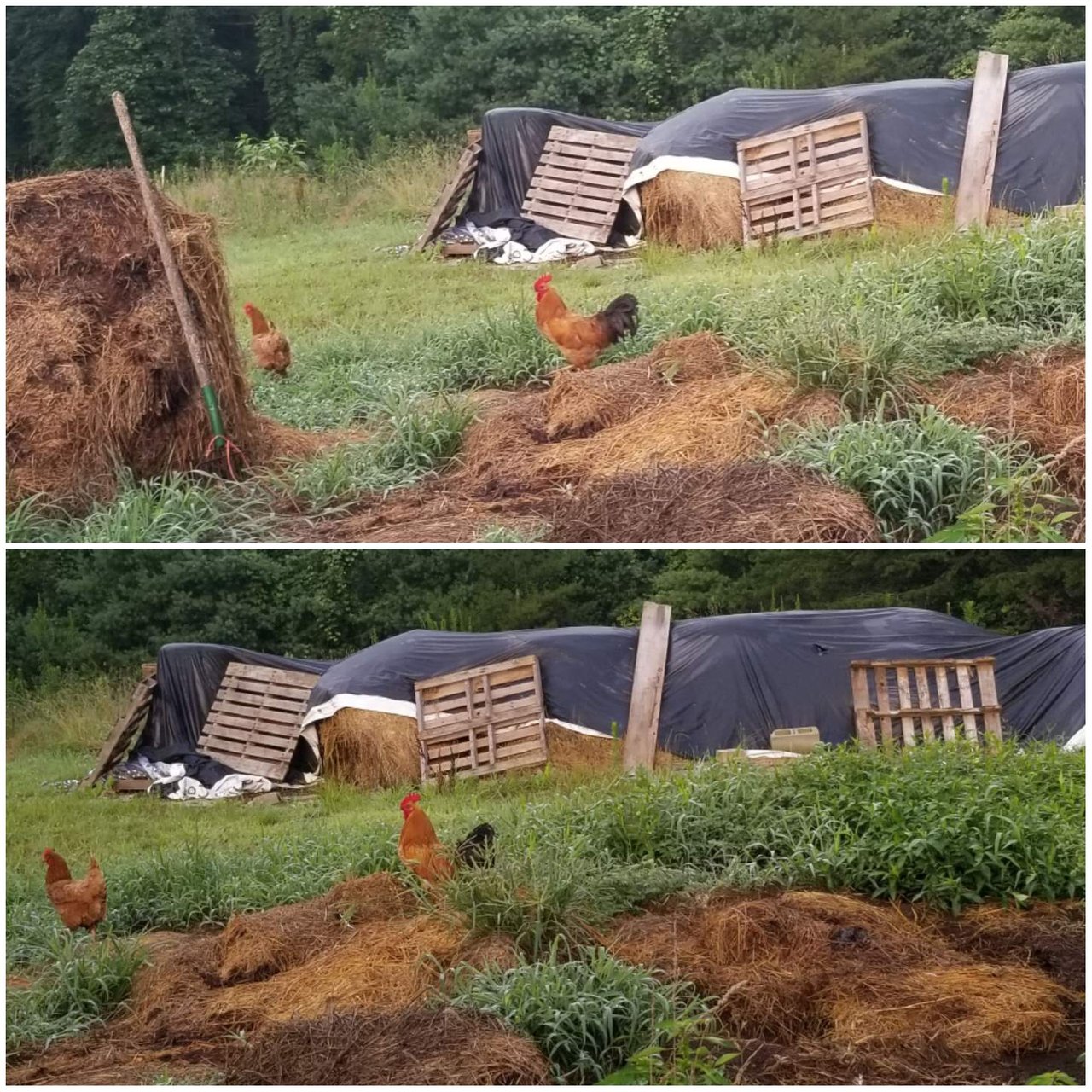 When I arrived I was greeted by two Roosters. They clucked and walked off as I got out of my truck. I guess they were looking for bugs to eat in the old hay.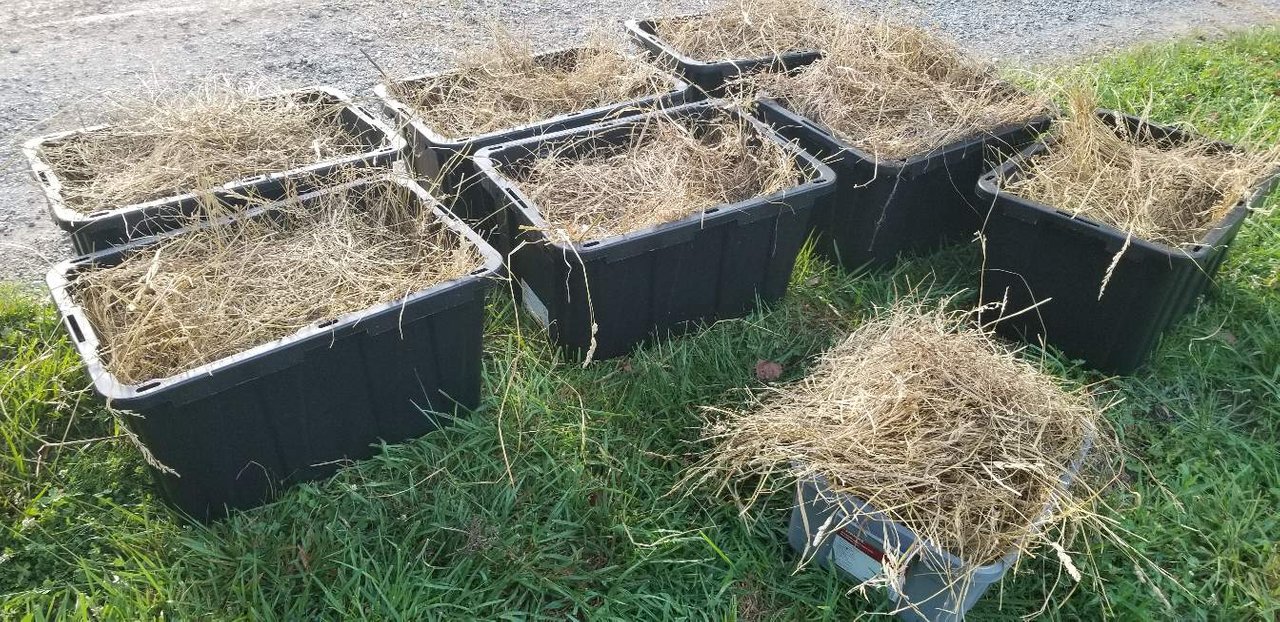 It took me about an hour to fill up my containers. I popped their lids on and loaded them up in my truck and headed back to my garden.
I wonder how often I'll need to add hay. If its like mulch it's usually once a year.
Posted using Partiko Android