We have set our sites out to certify Kindred Acres as a Certified Wildlife Habitat through the National Wildlife Foundation. We diligently made sure we could truly check off each and every requirement on the list. We worked to ensure we not only qualified but far surpassed the requirements.
As of today, we are officially a CERTIFIED WILDLIFE HABITAT!!
Our personalized yard sign will be mailed to us with Kindred Acres name printed on it to display at the front of our property. The sample sign they showed me looks like the one here.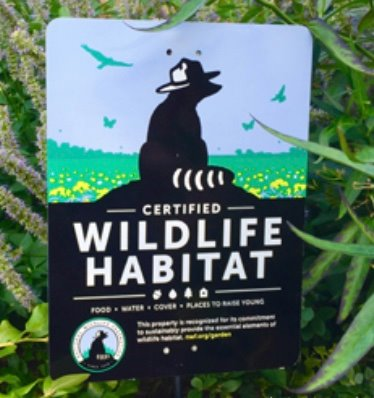 We are so very excited to be able to officially say we made it!! We also made the Pollinator Pledge and are listed on the registry for next years pollinator challenge!!
It brings me so much joy to say we have come this far and are giving back what we can to our precious Earth. Over 75 trees and bushes planted, wildflowers, pollinator gardens, medicine gardens, annual vegetable gardens, frog bogs, birdhouses, native plants, and so much more went into making this happen. It is definitely a day to celebrate considering not ONE of these items were here just 2 years ago.
We thank you all for following along on this journey with us! Stay tuned for lots more exciting things to come!!
Xoxo
With lots of love
~Bren
-Kindred Acres
If you find our blog posts and videos helpful or inspiring and would like to provide a love offering to Kindred Acres for all we do here, you can give us an upvote/comment here on steemit, give us a thumbs up on Youtube, or you can send any love offerings / financial contribution ($1, $5, or whatever you are compelled to leave) via https://www.paypal.me/KindredAcres
We greatly appreciate your help and support!
Another option is to gift us an item from our Amazon wishlist! :) http://a.co/7U2Ibw5
You could also show your support by shopping small business!! Check out our Etsy shop for live plants, seeds, homestead goodies, crafts, and other options!
https://www.etsy.com/shop/KindredAcres?ref=seller-platform-mcnav
Follow us on Facebook to get notified of any upcoming events https://www.facebook.com/KindredAcresHomesteadAndWellness/
Upvote us on Steemit to show us some love and support!! https://steemit.com/@kindredacres
Give us a thumbs up, subscribe, and hit that bell on our YouTube channel!! https://www.youtube.com/channel/UCiZ8ynfylR5kIR9DnfcGP1g?view_as=subscriber
And finally,
Follow us on Instagram!
https://www.instagram.com/kindredacreshomesteadwellness/
@HCSO Website | @homesteaderscoop | Discord Community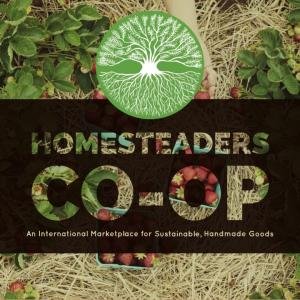 @payitforward

@build-it