We have been in the kitchen whipping up some herbal medicine, facial toner, and house cleaner. Homegrown goodies ROCK.
Growing your own herbs and making your own plant-based cleaners from home is super easy and you know every ingredient that is going into your finished product. It also saves you from buying a variety of plastic cleaning bottles and harsh chemical cleaners that aren't good for the environment.
A very simple and basic recipe for a good all-purpose cleaner is white distilled vinegar, dried orange peel, and wilted mint. To wilt the mint, just harvest it and allow it to set out on the counter for a day to release some of the water it holds. We use a 1:3 ratio, herbs to vinegar. Place the herbs and vinegar in a glass jar with a reusable plastic lid (it's best to use plastic Vs using metal lid when working with vinegar as it can corrode the metal and seep into the cleaner). Allow this to steep for 3 days on up to one week, giving the jar a good swirl daily. Drain the herb-infused vinegar cleaner and transfer the liquid to a reusable spray bottle. Discard the used herbs into the compost bin. This herb-infused vinegar is an all-purpose cleaner and can be used to clean counters, sinks, faucets, glass/windows, etc.
Studies show vinegar kills germs just as well as some store-brand cleaners. When you infused plant-based oils you give the vinegar an extra punch! It also smells better! ;) This is an environmentally friendly and non-toxic cleaning solution for your home.
Check out this link for more info on vinegars cleaning power!
https://returntonow.net/2018/06/20/baking-soda-and-vinegar/?fbclid=IwAR3xyf3r_7MPOwie762KPfrbqEonUnnlrI_yoMMHd2Wa2kzP4HOzQ_LVgX8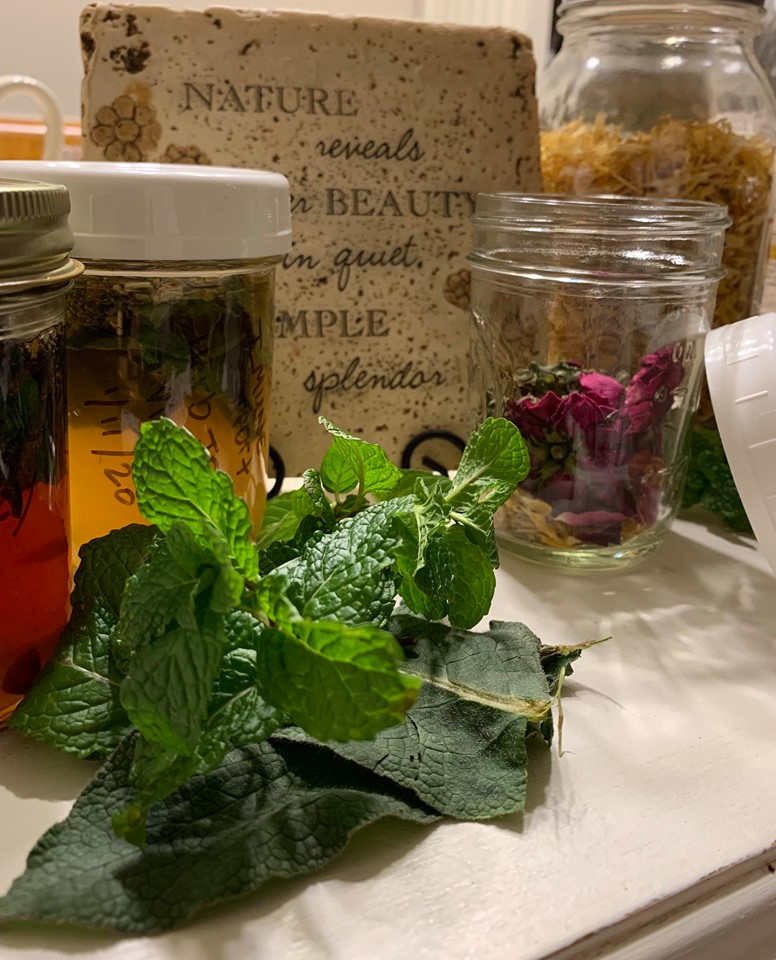 #apothecary #herbalmedicine #homegrown #kitchenwitch #homestead
With lots of love
~Bren
-Kindred Acres
If you find our blog posts and videos helpful or inspiring and would like to provide a love offering to Kindred Acres for all we do here, you can give us an upvote/comment here on steemit, give us a thumbs up on Youtube, or you can gift us an item from our Amazon wishlist! :) http://a.co/7U2Ibw5
Another option is to send any financial contribution ($1, $5, or whatever you are compelled to leave) via https://www.paypal.me/KindredAcres
We greatly appreciate your help and contributions!
Check out our Etsy shop for live plants, seeds, homestead goodies, crafts, and other options!
https://www.etsy.com/shop/KindredAcres?ref=seller-platform-mcnav
Follow us on Facebook to get notified of any upcoming events https://www.facebook.com/KindredAcresHomesteadAndWellness/
Upvote us on Steemit to show us some love and support!! https://steemit.com/@kindredacres
Give us a thumbs up, subscribe, and hit that bell on our YouTube channel!! https://www.youtube.com/channel/UCiZ8ynfylR5kIR9DnfcGP1g?view_as=subscriber
And finally,
Follow us on Instagram!
https://www.instagram.com/kindredacreshomesteadwellness/

Being in Charge of Our Own Health: A Little Disclaimer | SteemPeak
@HCSO Website | @homesteaderscoop | Discord Community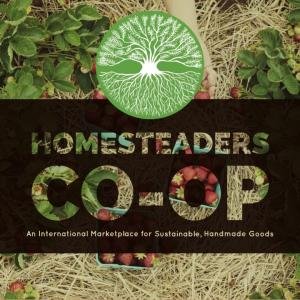 @payitforward

@build-it