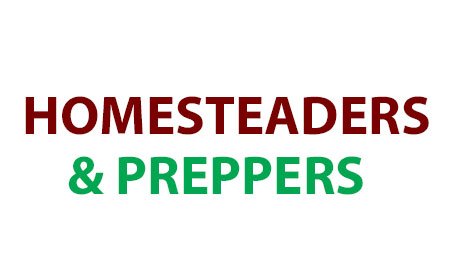 Another good week for the Homesteading and Prepping community on Steem.

The Homesteaders Co-op represented by @sagescrub, @wwf and @nateonsteemit guested on the ALT.Life show on MSP Waves with @pennsif. The recording is available in case you missed it...


And during the past week the list of Homesteaders and Preppers on Steem has grown a little further from 127 to 132 and another new country has been added to the list - Ecuador.

---
---
Here is the new list. If you are a homesteader or prepper of any shape, size or flavour and would like to be added to the list just post a comment below or message me on Discord (Pennsif#9921). Or likewise if you know anyone you think you should be added.
I have swapped this list from my main account @pennsif to @altlife to give it its own home.
If you can help by resteeming the list to get it seen by those in your networks that would be great. Thank you.
---
---
Homesteaders and Preppers on Steem @ 17 March 2019
---
AFRICA
Nigeria


---
South Africa


---
---
ASIA
Indonesia


---
Philippines


---
---
AUSTRALIA
Australia


---
---
EUROPE
Bulgaria


---
Denmark


---
Germany


---
Italy


---
The Netherlands


---
Portugal


---
Russia


---
Spain


---
Switzerland


---
United Kingdom


---
Ukraine


---
---
SOUTH AMERICA
Colombia


---
Ecuador


---
---
CENTRAL AMERICA
El Salvador


---
Mexico


---
Nicaragua


---
Panama


---
---
NORTH AMERICA
Canada


---
USA


---
---
LOCATION UNKNOWN
---
---
[ graphic by @pennsif ]