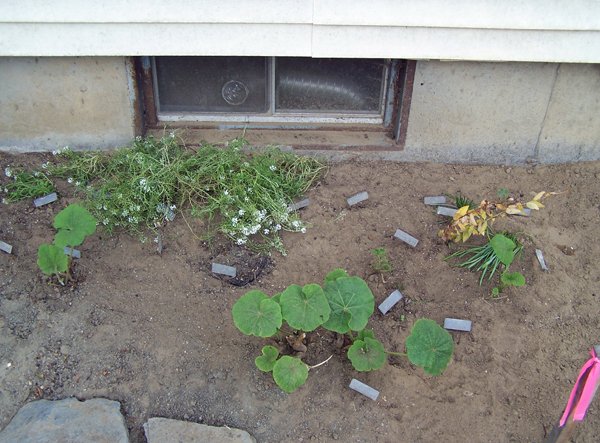 This is all that remains of my south garden. If I'd known they needed to dig up more, I would have moved more. But I came back one day and it was gone.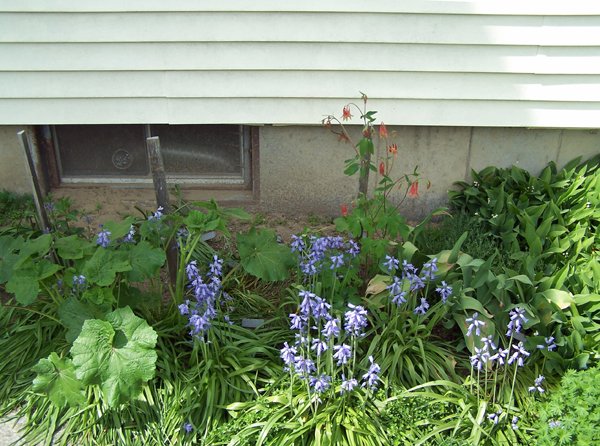 These were all the bulbs and my wild red columbine.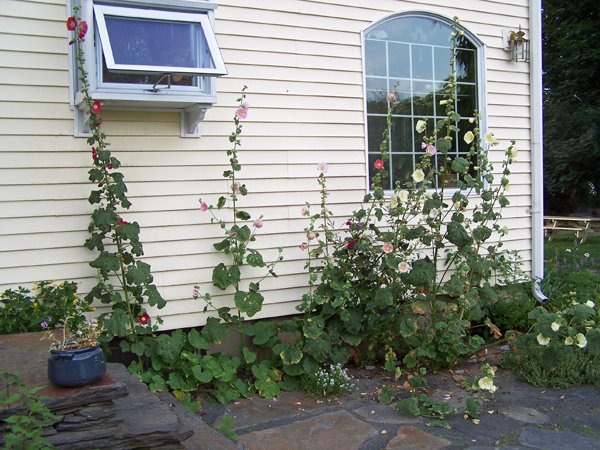 The hollyhocks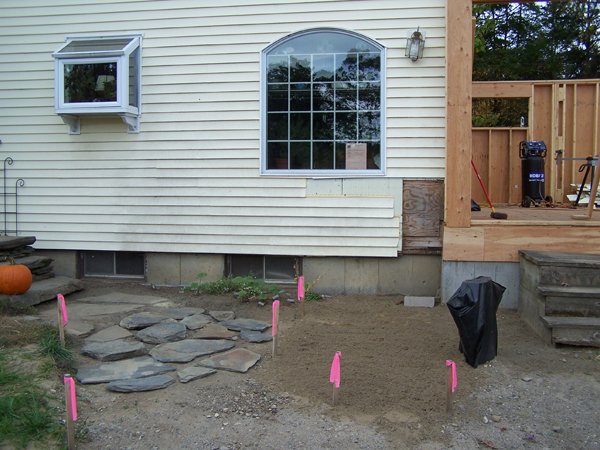 They gave me topsoil behind the stakes but I didn't have a say in the design, and am not happy with it. Next year I will re-design it, remove the rocks and gravel and put down more topsoil, which I asked them to leave me.
We'll also be making a new walkway. I dream of a concrete one with the stones inlaid, but that's expensive. So we will see…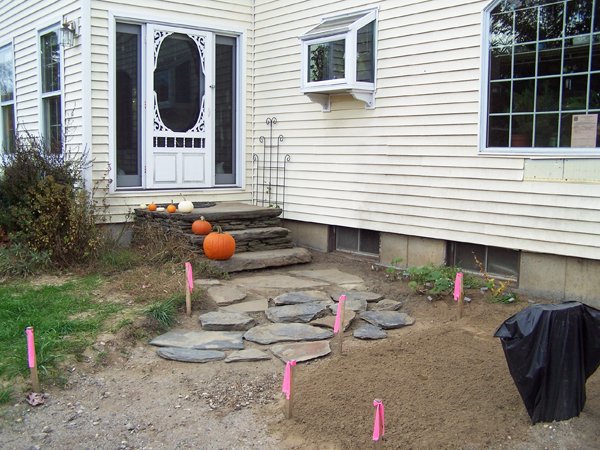 On Saturday while waiting for my helper friend to show up for putting up walls, I started to clean out this area. Mostly because I'd finally bought my pumpkins and the 4 O'Clocks had taken over half the steps.
They'd also torn up most of the walkway working here and laid the stones in my herb garden. So I took them back out and laid them down. They aren't very safe, but maybe we can put something temporary around them, until next year.
I need to get my autumn wreaths up, perhaps I will get to it on Monday.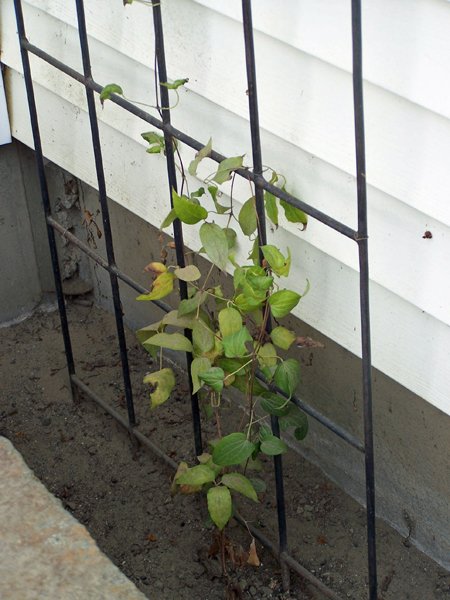 I'd bought 2 clematis this year to replace the one that died. One of them up and died but the other is hanging on by the skin of its teeth. It didn't help the 4 O'Clocks grew up over it all summer. Hopefully it will survive the winter and not look back.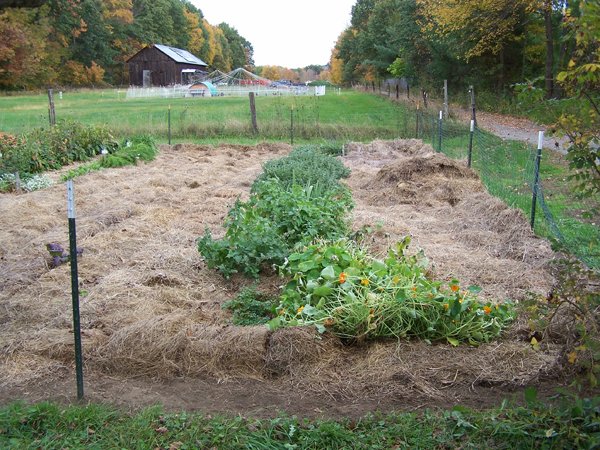 Then I resumed work in the Big garden. I got the catnip pruned back, and finished the weeding on ⅓ of the garden. That section is finished until the November cleanout.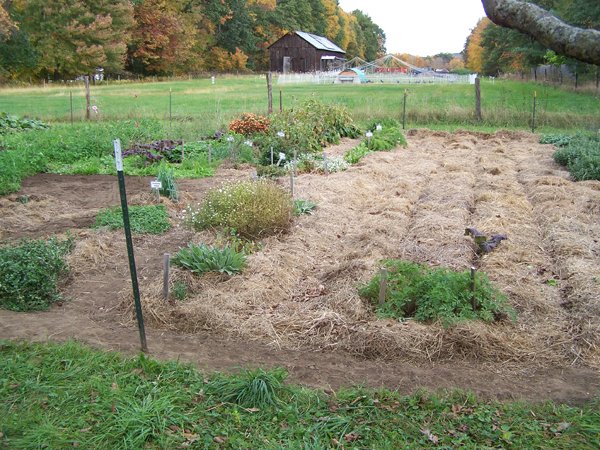 Then I started on the section I got weeded back in June and never got mulched. I made it halfway back on that. Almost all of the plants I transplanted into this garden survived. There are 2 that I wonder about: the liatris that only has 3 stalks left and I could find no leaves on the American ginger.
On Monday I hope to finish the weeding and get some of it mulched. Then I will start down by the gate and work on that area that we cleaned out in June for transplanting. Once it's done, then we will start on the remaining section in the middle. I've also got at least 20 hours to do, sifting out rotten fence, making a trench and putting up the fence.
In the meantime, this week on Tuesday my helper friend and I clean the butchershop, Wednesday is Freezer Camp for the old layers, Thursday is probably a recovery day, Friday I HAVE to change the summer clothes out for winter clothes because on Saturday and Sunday my window lady comes and we will be washing windows and putting in storms those days. Right now my bedroom is full of the contents of the cedar closet and one can't reach the windows.
Once the section in the Small garden is done, I've got a couple days planting garlic and getting it mulched.
Yeah, typical October, crazy busy with end of the year stuff.