Do you have a lot of kitchens wasted every day? You can actually put them into a well-used.
I heard of compost quite a while ago, and have gone on Youtube to see how others make their own DIY from scratch. Before this, we don't really have a lot of kitchens wasted but since we started to consume a lot of fresh food, mainly veggies and fruits, it seems like a waste to just throw the kitchens wasted away.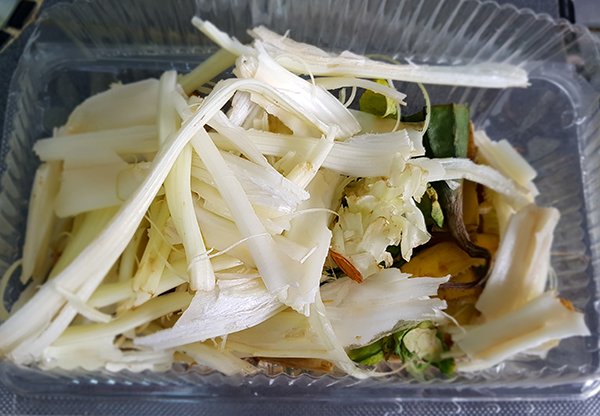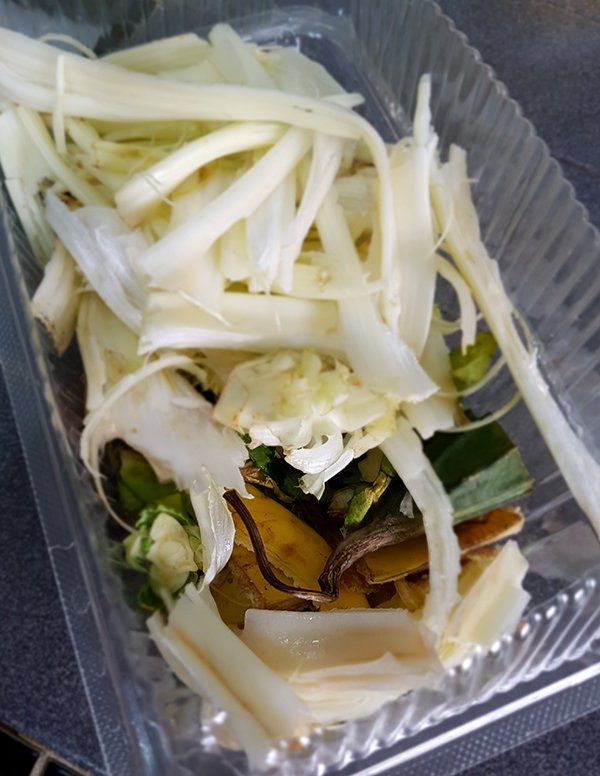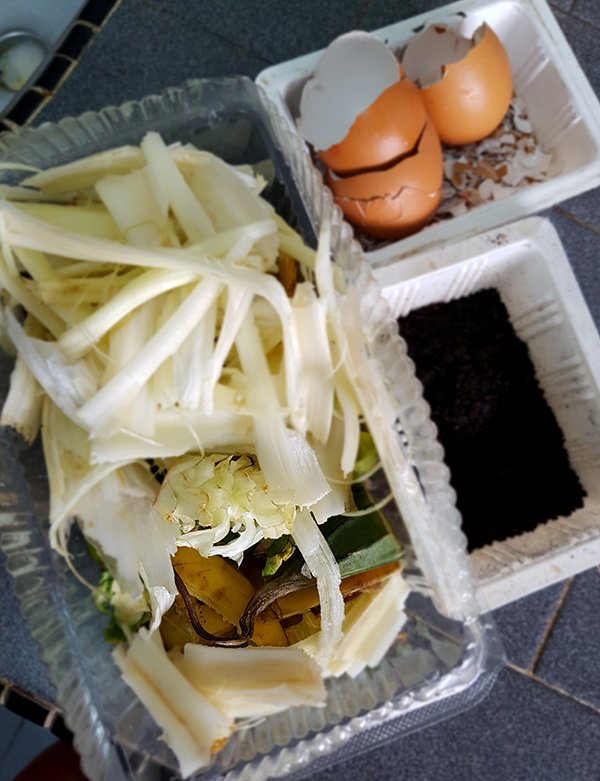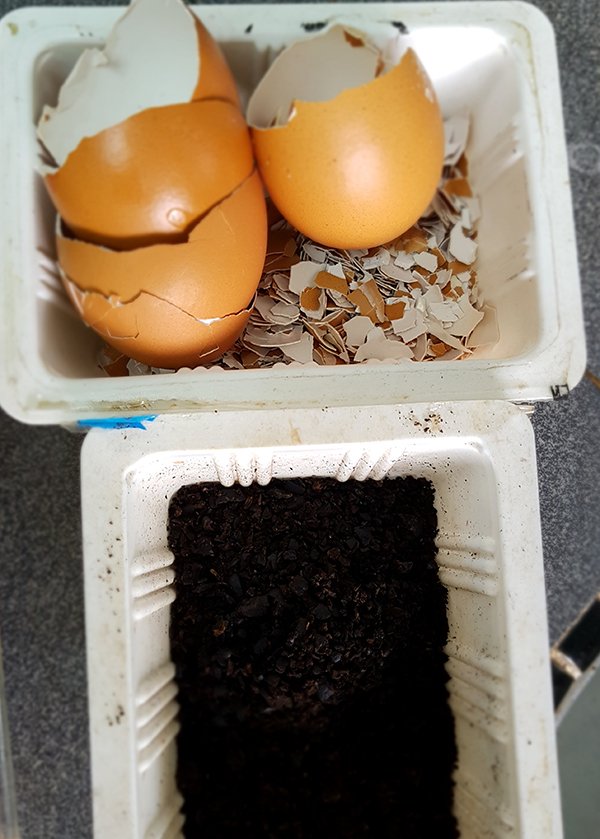 I have the habit of collecting eggshells and used coffee powder for my garden. So now I can mix them into the wasted to make it more fertilised.
I also like to recycle at home, by separating the plastics, cans, boxes and so on... I took one of the plastic containers that used to keep the lettuces, which was quite big. I cut off the top layer only to make a hole, so the container can still remain higher for more space.
Now we put them all together into the plastic container, crushed all the dried eggshells, mixed in the dried coffee powder too. Oh, I did put in some fish bones at the bottom, coincidently I had some that day. Fishbone is good for fertilising as it contains phosphorus, calcium and some nitrogen as well.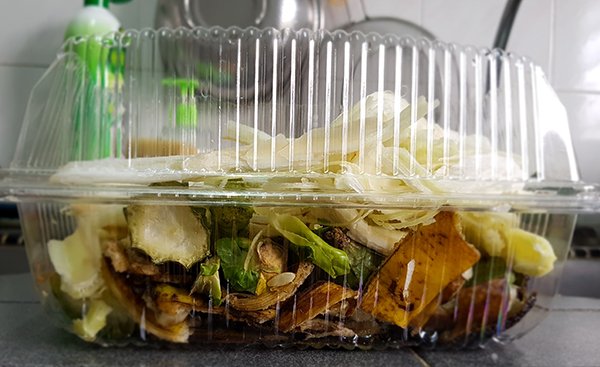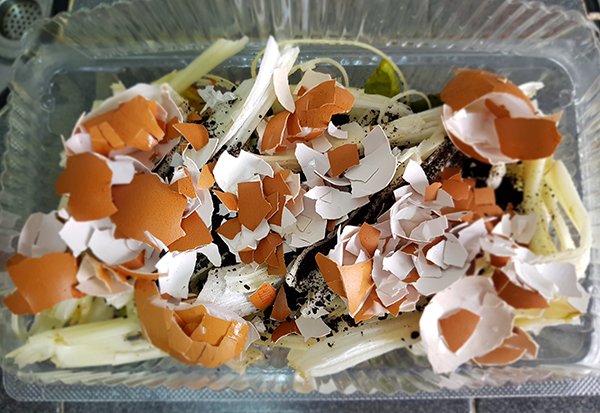 Now it's time we go outside to the garden, to do some dirty work!
Prepare some soil that you have a home. Pour them on the top of all the wasted and cover them up. From what I learnt from Youtubers is that I'm supposed to cover the top with dried leaves, but since I don't have them, I just use newspaper to replace the dried leaves.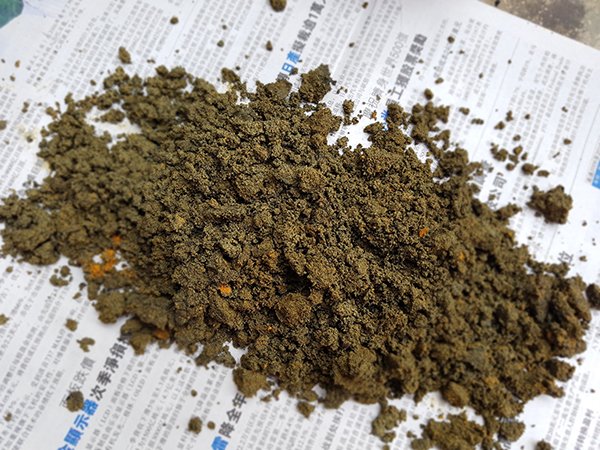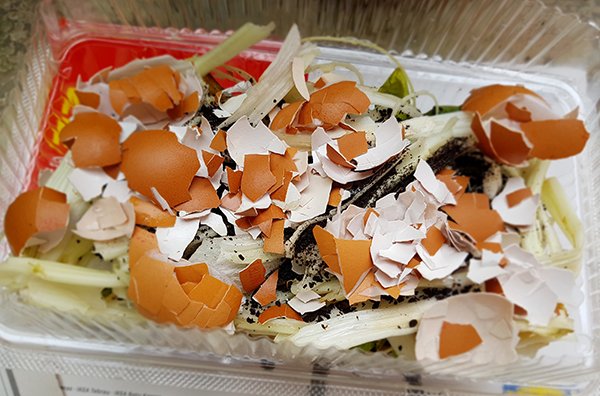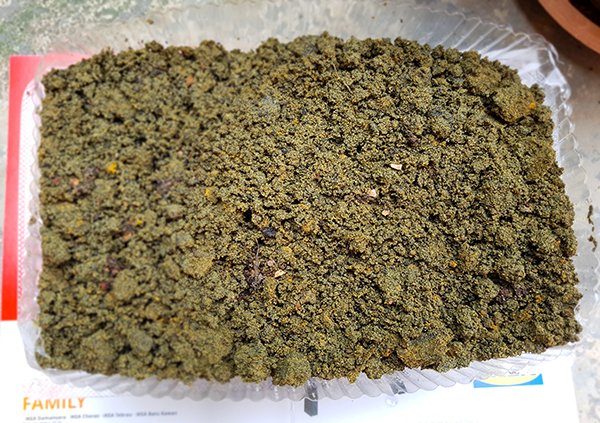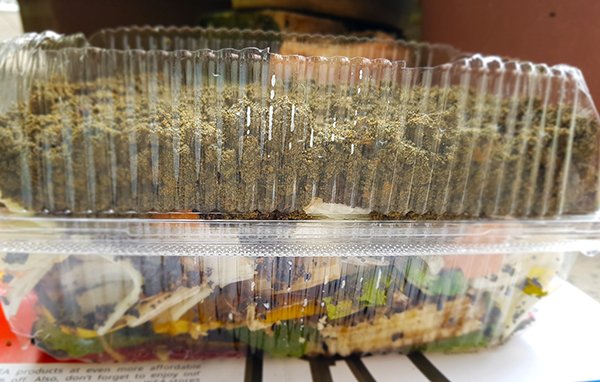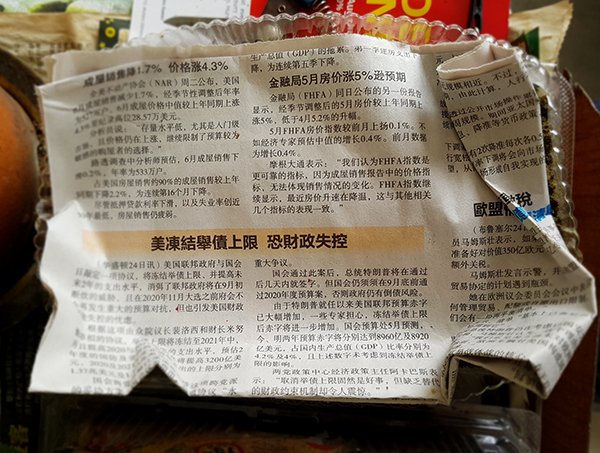 Usually people will use compost bin to do all of this, but since I'm doing it on a small scale and using all the recyclable things I have at home, I just need to make sure I cover them up to retain moisture and heat.
I'm not sure if I'm doing it right because I have modified it with my own ways, but we will see after a week or two how it's going to turn out.
Will keep and update on its progress. After it's done, I'm going to use the soil for my batch of baby gingers sprouts.
Thank you and see you in my next post!

All photos were taken with my Samsung Galaxy S7 Edge.

Thank you for stopping by, this is a place where I can share the things I enjoy in life, art, gardening, nature, foods. This is why my divider above are filled with all the different kind of icons that I love doing. I hope you enjoy my post so far, leave me a comment if you like.
谢谢您的到访,这里是个我可以分享关于我所喜爱的生活,包括艺术,园艺,大自然,食物等等的地方。 这就是为什么我上面的页脚全都是我喜欢做的不同类型的图标。 我希望您喜欢我的帖子,如果您喜欢,不妨留下您的评语。
Proud Member of:

Proud curator and editor of #cn-malaysia