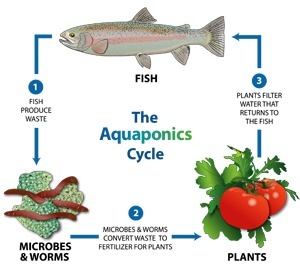 In my previous posts I  explained how we can have a successful organic and healthy yield using many natural methods like  ash, epsom salt, banana skin, green leave , composting and also eggs and eggshells…  see post on Benefits of using Raw eggs or Eggshells for your plant here  subsequently I also posted on  Benefits of Using Fish & Fish waste as fertilizer, see post here and recently  on benefits of using Dirty Fish Tank or Aquarium water to fertilize your plants, see post here all these method helps us to have an organic farming experience. But in all these options, we do have certain issues related to controlling pests like rats and raccoons digging up our natural fertilizers like egg and or fish wastes, odor from rotten eggs and fish which is quite repulsive and can attract more pests and issues related to constant weeding, watering and ensuring soil pH etc. More so we have issues related to sustainability of maintaining those vegetable crops we need fresh especially those of us living in temperate regions as winter is approaching or those steemians living in tropical zones as dry season is also near.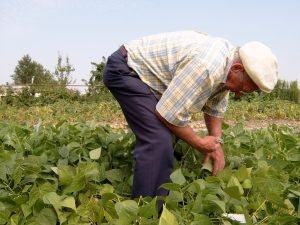 The big question is how do we keep up producing those fresh vegetables which provides a healthy organic food on our table and source of extra revenues for our pockets.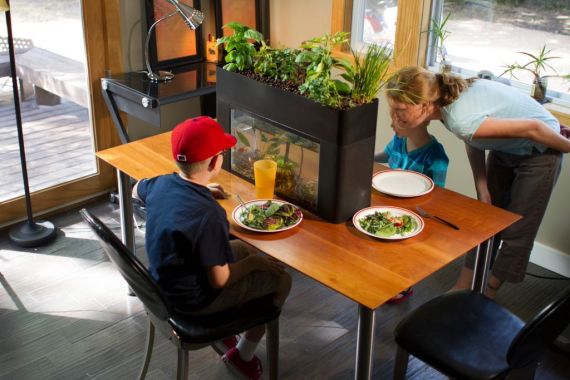 )
The answer lies in Aquaponics.
What then is Aquaponics
According to Wikipedia, Aquaponics is a system which combines conventional aquaculture that involves growing aquatic animals like fish, crayfish, prawns and snails with hydroponics which centers on cultivating plants in water in a symbiotic environment. More so, aquaponic system can be said to be a process of food production that combines traditional method of aquaculture with that of hydroponics. In this system, there is a symbiotic relationship between the animals and plants when it comes to aquaponics as effluents from aquatic animals are being utilized as foods by plants, subsequently, the plants purify water for the aquatic animal as plants and fish are grown in the same system without any soil. This method is one of the best ways to achieve sustainable farming because you can grow high amount of produce from a limited space.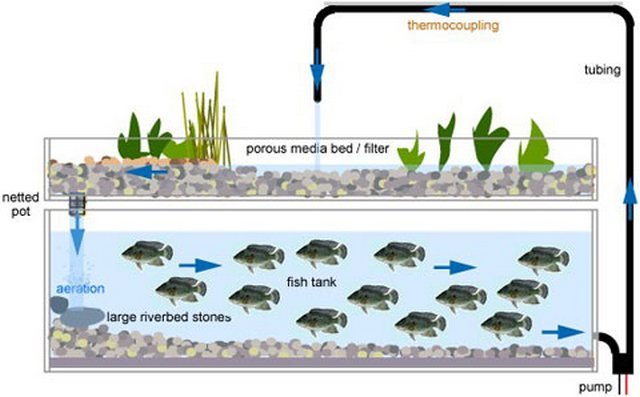 Having an aquaponic garden
Most methods used in farming are very labor intensive and also low in productivity due to issues related to choice of fertilizers and pests control methods to be adopted, climatic problems etc, as such, sustainability is a problem. A method that can assure steady increase in yield in all seasons is by switching to Aquaponics as this system can be done in a compact space and requires little to no fertilizer and pest control as such the carbon footprint in this type of garden is very low.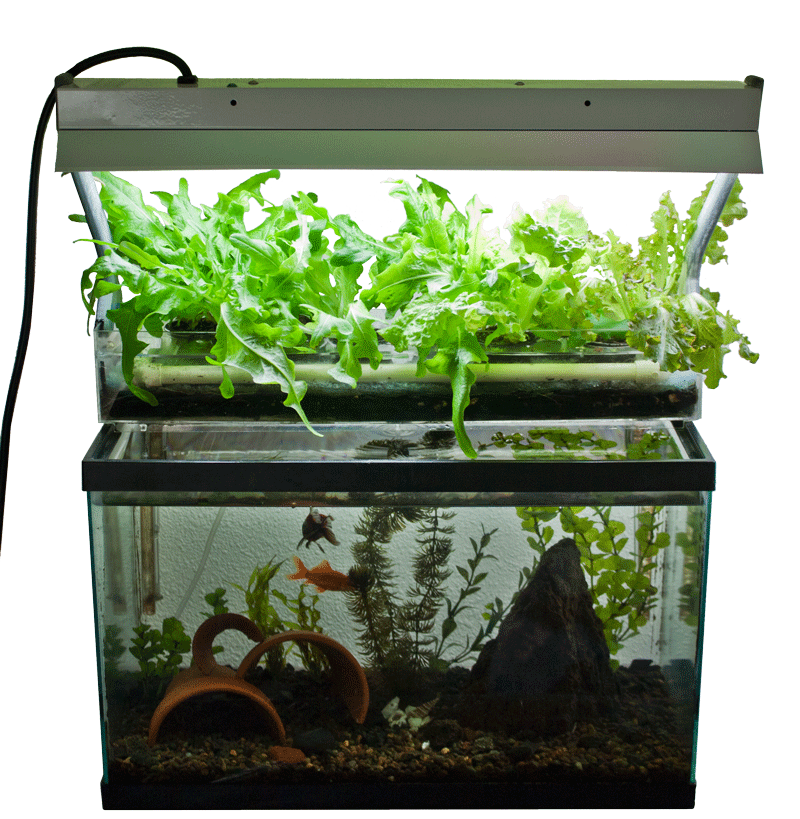 )
Using this system of farming, plants lie in a solution that is rich in nutrients as such are able to grow faster and better than plants that grow in soil which enables you to have a better harvest. Also you will not need any fertilizer as the wastes from the fish will provide the plants with the much needed nutrition.
Some benefits of having your own Aquaponics At Home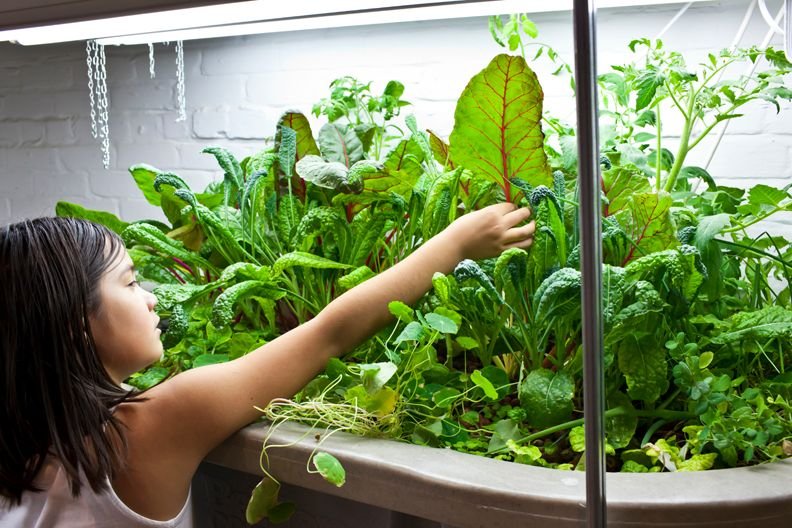 There are a number of benefits of setting up aquaponics system in your home which are;
• There is no soil pests in Aquaponics that may dig or eat up your crops.
• Aquaponics saves space as you can place plants closer to each other
• With Aquaponics there is no weeding as there is no soil 
• No watering in aquaponics as the system constantly re circulates water as such it conserves water
• In Aquaponics, plants grows faster since they have access to nutrients at all times
• Requires less energy because in aquaponics there is no weeding, pest control, fertilizing etc as such you use 70% less energy compared to traditional gardening.
• Aquaponics offers a good source of income. Since you can plant many vegetables at home all year round using very little space along with having fish, means more sales increasing your revenue.
• In Aquaponics you have less back straining since your plants usually grows around waist level unlike traditional gardening which makes you bend always as such straining your back, more so once you plant you wait for harvest than constantly weeding and pest control thereby straining your back at all times when it comes to traditional gardens.
• Aquaponics assures healthy eating. The number one reason most people resort in raising their own food is to avoid the generic food and vegetables found in stores which contains so many different chemicals harmful to our health. However, using aquaponics, we are assured of healthy foods as its one of the best means of producing your own food.
• Aquaponics assures sustainability. In Aquaponics, you can plant anytime of the year, in any weather and anywhere in the world. This assures sustainability. 
• No cheating. We cannot use chemical pesticides of any kind or we risk killing our fish as such in aquaponics, there is no cheating.
• Aquaponics produce tastes better than other forms of growing because the system mimics nature's cycle.
• Aquaponics is environmentally friendly as it protects our rivers and lakes unlike conventional farms in an effort to ensure nutrient rich soil, uses a lot of fertilizers which may eventually make it to rivers through the water shed with a lot of harmful consequences.
Some common challenges with Aquaponics 
If you are a beginner with aquaponics, it is likely you may come across some of the more common issues with Aquaponics. If you make a mistake in your aquaponics, it may mean losing the fish and plant you have groomed for weeks which is discouraging to most people who experience such.
There are certain things to look out for which are;
• Problems related to bugs
Aquaponics gardeners usually face harmful bugs which eat up the plants as such once you detect these bugs ensure you eliminate them before they spread and grow in numbers. You can get rid of them in several ways like 
A) Set a trap for bugs like caterpillars, slugs and other insect's larvae and feed them to the fish as such you turn a problem into benefits. It can save you some money for fish food.
B) By spraying a stream of water on them you can control a large infestation of bugs. You can as well add organic solution to the spray which helps to repel insects as they will become less attracted to the plants.
C) You can set predators. A common predator that can be used for pest control is lady bird which feeds on aphids. More so, beetles, wasps, flies and spiders predates on bugs like aphids that harms your plants.
• Ensuring the tank water gets hot. Some aquatic fish species can tolerate tropical temperatures while others may not. As such it's vital to know the ideal temperatures for the species of fish you are going to raise. Tilapia is the most common fish for aquaponics gardeners which can tolerate very warm waters however be aware that if you expose the water to sun during hot climates, the waters might get too hot as such there will be lack of oxygen for the fishes.
• Issues with too many fishes in a tank. The size of your fish tank as well as the number of fishes in your aquaponic system may affect the efficiency of your system. Therefore, when there is a densely populated fish, it can lead to,
a) A lot of fish waste for the biofilter to effectively convert
b) The bigger fishes may sometimes feed on smaller fish  and or not allow them get enough food to grow
• Forgetting to regularly test for Ammonia 
The fish's respiratory system produces ammonia which is discharged through their gills. Ammonia is highly toxic to fishes as such a buildup of ammonia overtime in the fish tank may kill the fishes. It should be noted also that even the dead fishes can produce ammonia as well. Because of this problem, we must either convert, dilute or remove the ammonia contained in the fish tank. Use test kits to check the waters once a week to find out the concentration of ammonia in the fish tank
• Access to the fish tank being restricted 
This has even been done by some experienced aquaponic gardeners which can lead to many problems. Even if constructing your aquaponics grow bed directly above fish tank will save space, this method will also limit access to the fish leading to some of the following problems
a) There will be difficulty in removing and changing waters if and when necessary
b) Catching fishes poses difficulties as they may move around the tank quickly
c) Restricted locations for other plumbing components and the fish tank
d) There is difficulty in seeing what's happening in far corners of the fish tank
From the foregoing, it is necessary therefore to plan carefully on how to build your aquaponics system ensuring all is easily accessible so as to ensure a more efficient running aquaponics system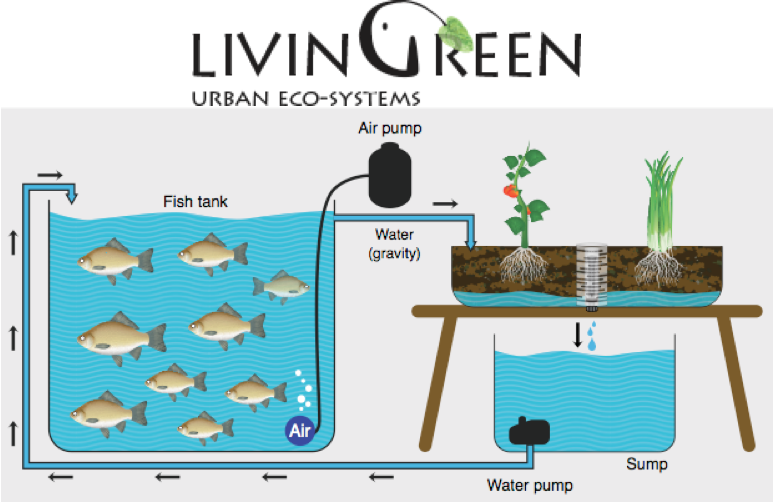 Building your own low cost aquaponics system at home
To set up an aquaponics garden is very easy as you just need to invest in basic equipments which are easy to obtain with little money. To start, you need a fish tank made of a material safe for a fish to live in; you need a proper filtration system plus a water pump. Then you have to get seeds or cuttings of plants that you want to cultivate. Lastly, you will have to get fish that will be an integral part of the system. Ensure the fishes are from trusted source with no diseases.
To learn how to build your own  low cost & simple Aquaponics at home, click here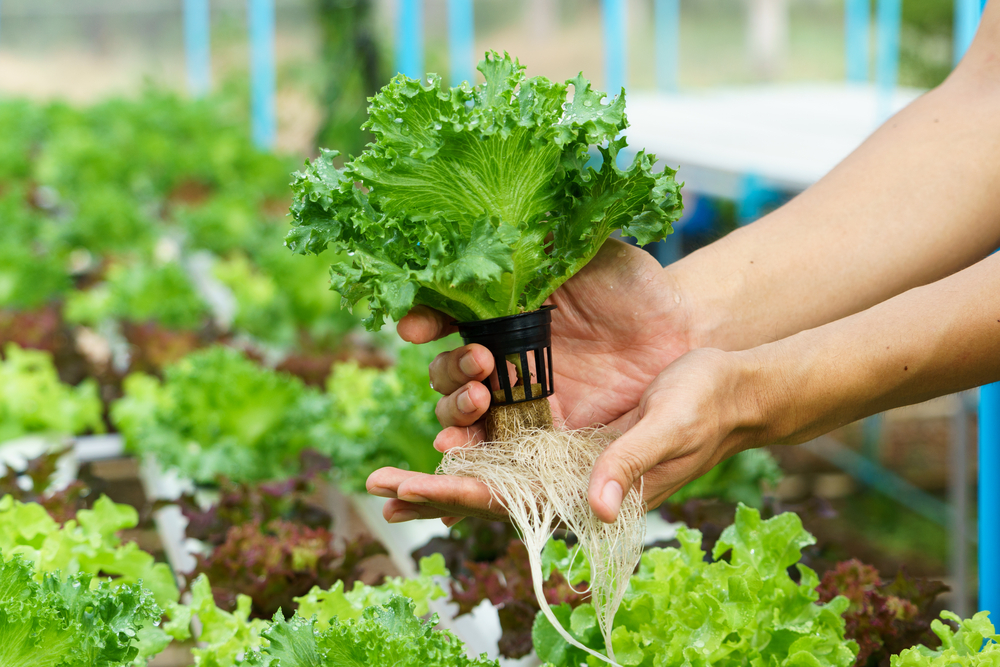 Conclusion: in this article, we have learnt what aquaponics system is, what it entails to own an aquaponics system at home, benefits and challenges of aquaponics system and how to construct your own low cost aquaponics system. We are also aware that in using aquaponics, we can ( as they say) use one stone to kill two birds by growing our favorite vegetables and fish all seasons which includes winters and during drought and also avoid too much labor hours cultivating, weeding, fighting off pests and fertilizing plus watering our crops etc and the system is very easy to manage ensuring we get a healthy food source.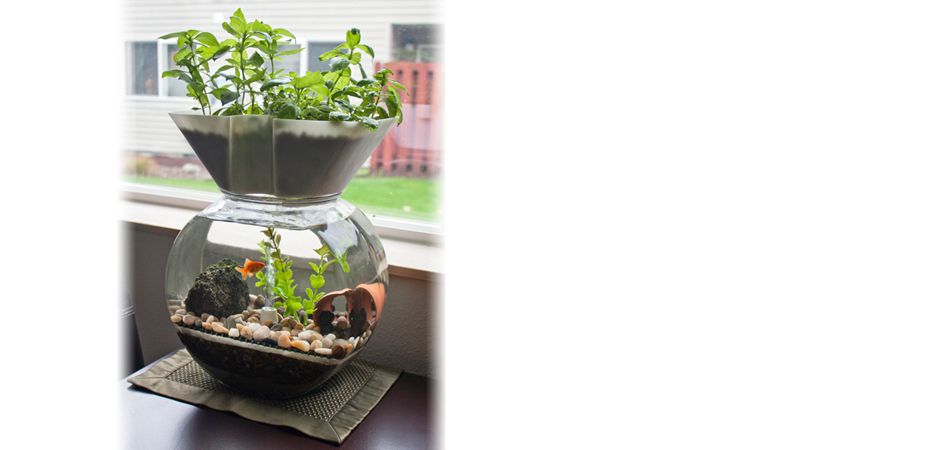 this means aquaponics system is a sustainable option for constant much needed organic food supply since adding chemical fertilizers to the system will lead to poisoning the fishes living in the tanks. So, for steemians who are worried on how to sustain their fresh food source this coming dry season ( end of raining seasons) and or coming winters ( end of summer) do not worry much as adopting this method of gardening assures sustainability.
Knowledge they say is power therefore, resteem this to help create awareness which benefits someone in need and remember to follow @kenhudoy for more. Support with your upvotes and send in your comments explaining the system of gardening you use with challenges you experience or your experiences using aquaponics.
Sources:
https://www.bomboraaquaponics.com/aquaponics-benefits
http://www.coolgarden.me/aquaponics-garden-growing-organic-vegetables-2901/
http://homeaquaponicssystem.com/basics/top-10-benefits-of-having-aquaponics-at-home/
http://homeaquaponicssystem.com/tips-and-techniques/top-5-most-common-problems-with-aquaponics/
https://en.wikipedia.org/wiki/Aquaponics
Image sources: Google