Staghorn Sumac fruit clusters or seed pods are beautiful and make nice autumn foliage on the homestead. Sumac can grow up to 25 feet tall and over 50 years old in zones 3-8. Sumac thickets provide food and shelter for many animals like the wild turkey, ruffed grouse, pheasants, white tail deer and many song birds that we often see in them on the farm. The bark, leaves and fruit are all rich with tannin and can be used for tanning animal hides. They hold the seed pods well into the new year on our farm. These pictures are from our back yard, zone 5 in late February.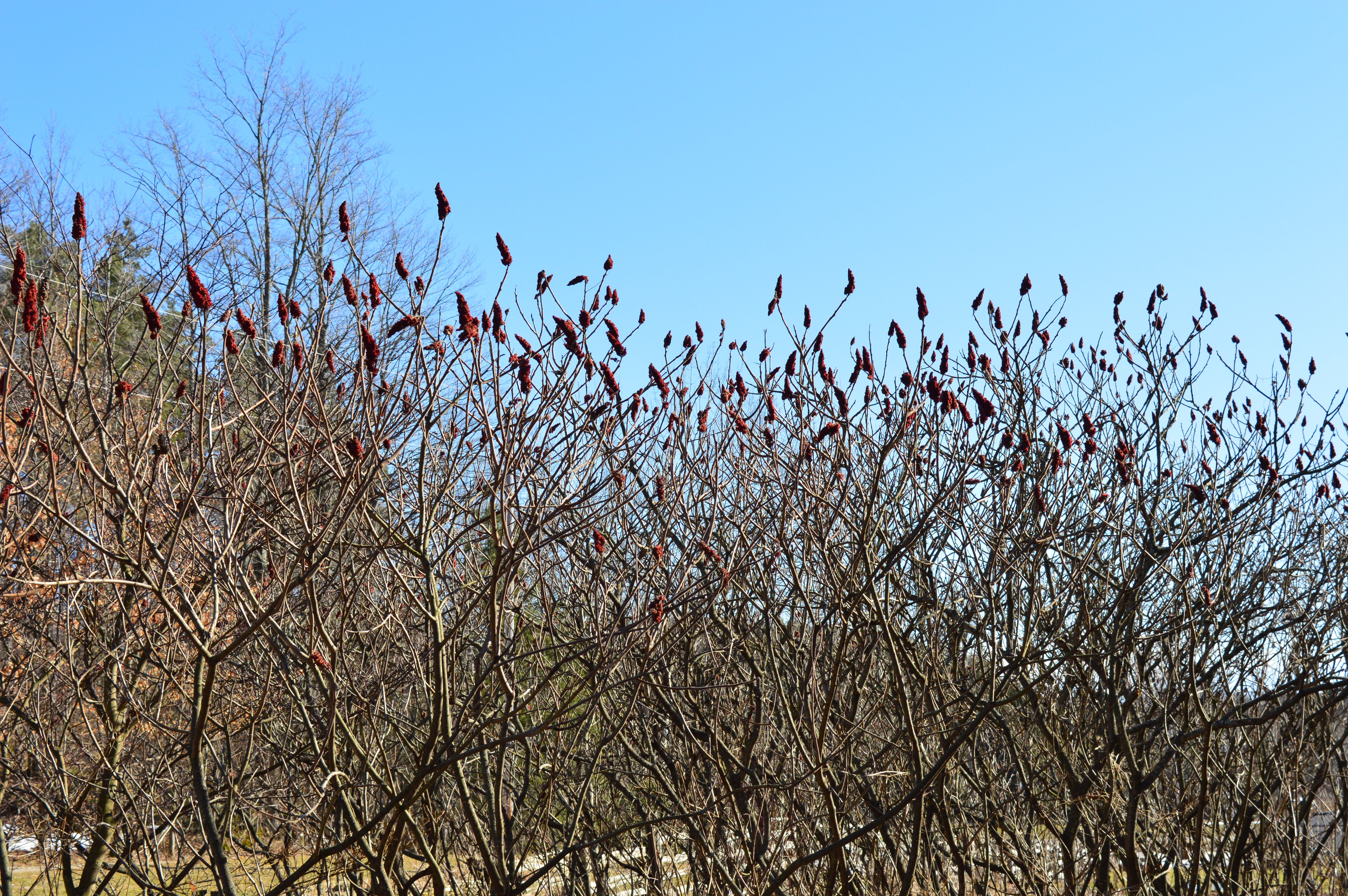 We had a lot of staghorn sumac on our homestead when we first moved here. We also had a small herd of goats that loved eating it and they removed almost all of it from our pastures by bending the small trees over and eating all the leaves and bark.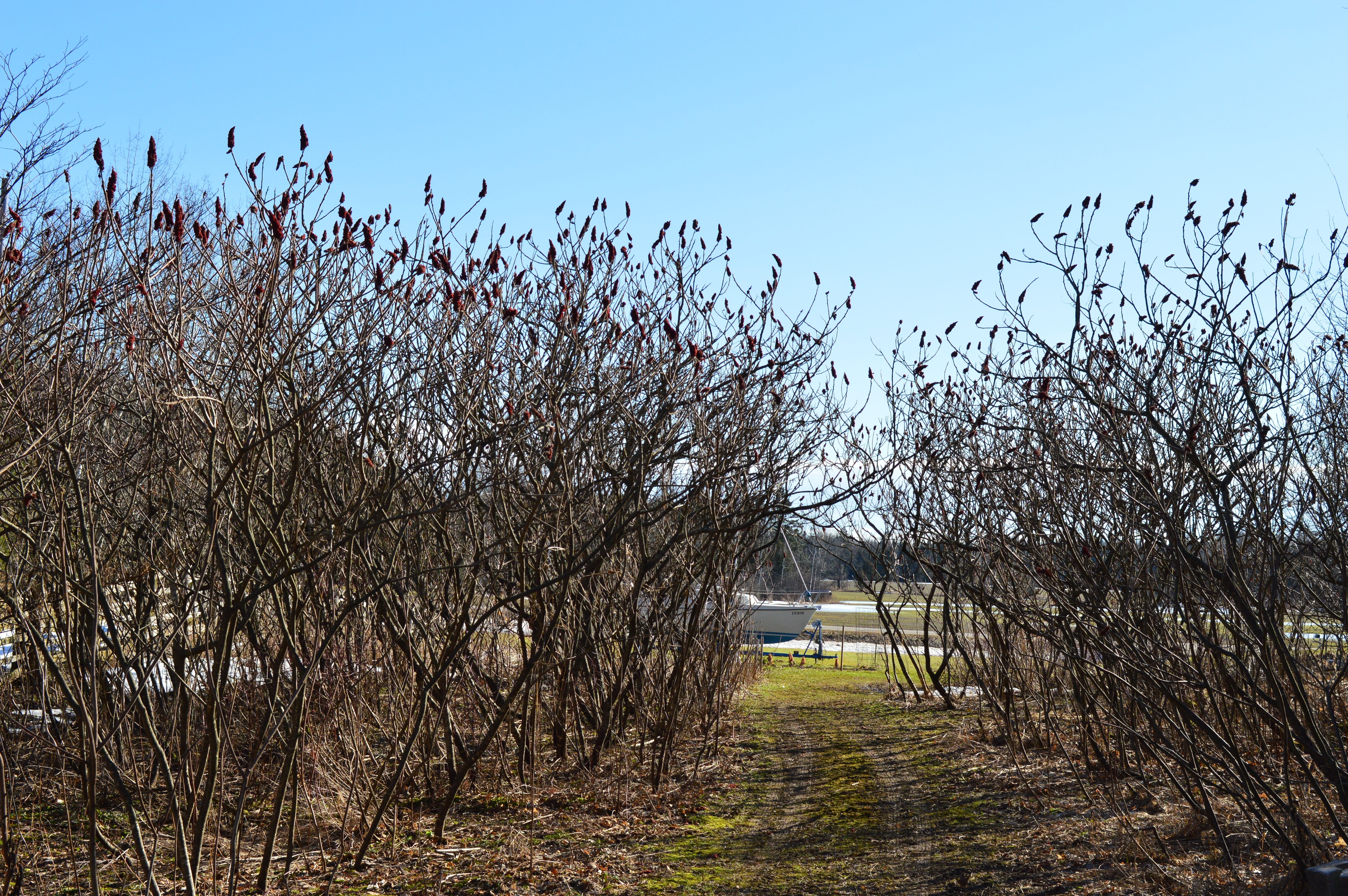 We have made a type of pink lemonade with the seed pods using a jug of cold water, a couple of seed pods, and some cheese cloth to filter, before adding sugar to taste.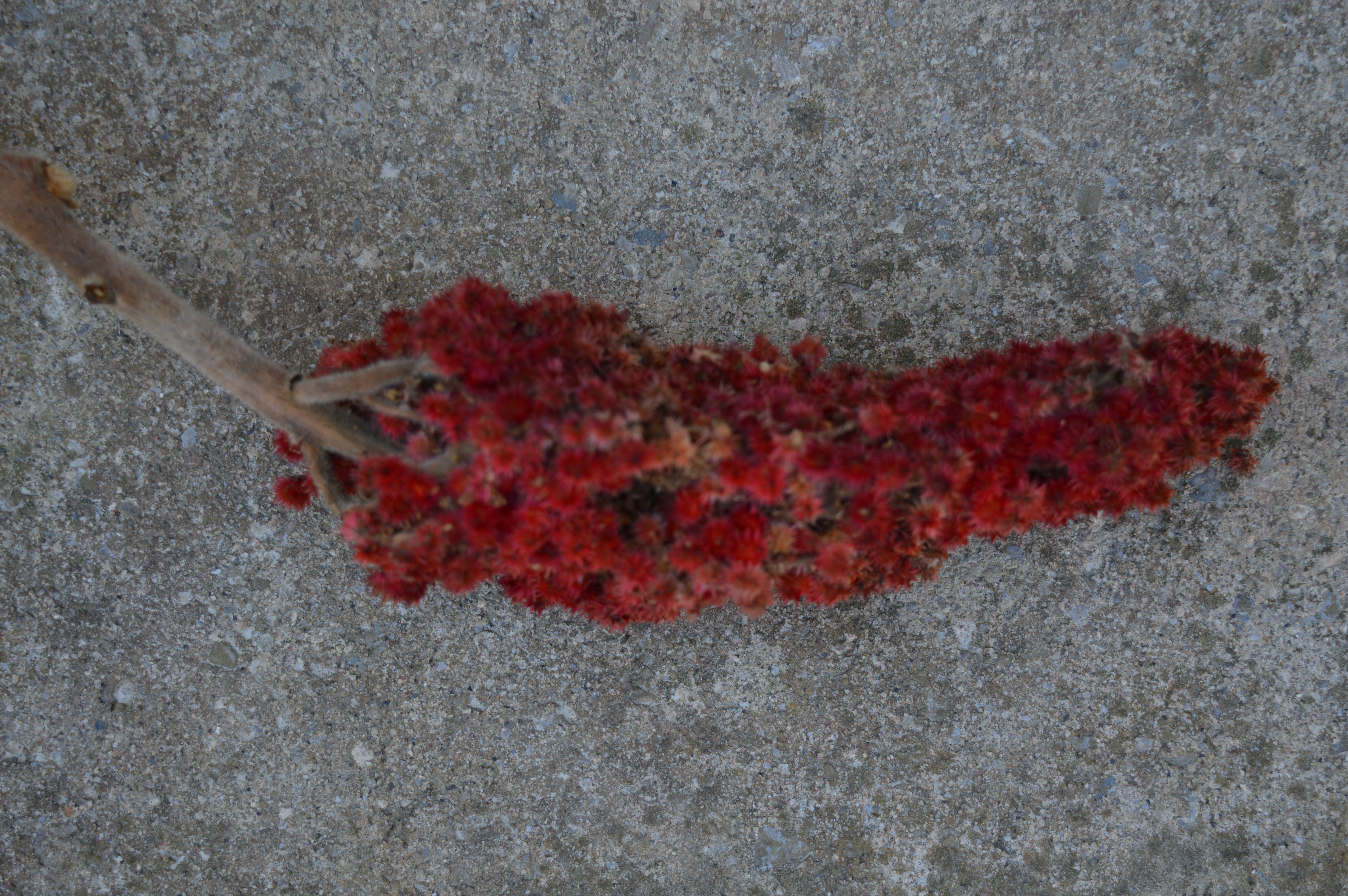 Thanks for looking.