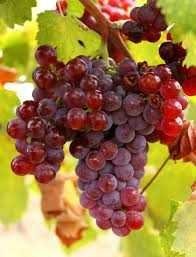 Wine is a type of fruit that is rich in nutrients following is the content of nutrients and phytonutrients from grapes.
The wine has a high water content.
The grapes are rich in vitamin C, provitamin A, Vitamin B1 (thiamin) and vitamin B2 (riboflavin).
Grapes also contain iron minerals, phosphorus, calcium and potassium / potassium.
Grapes contain pectin, caffeic acid, flavonoids, quercetin and tannins.
The wine is also rich in fiber.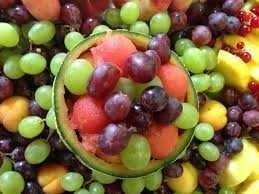 From this nutritional and phytonutrient content so that the grapes are very good for health, here are some of the benefits of grapes for health.
Eating wine regularly can help to constipate.
Grapes are also useful for cleaning the liver.
Helps kidney function, so the kidneys can work. better.
Grapes are also good for the formation of red blood cells.
Grape fruit is also useful as anticangker and antivirus.
Prevent tooth decay.
Lowering cholesterol.
As a heart medicine.
Grapes are a good supplement for nails and hair.
Grapes are also able to prevent the occurrence of constipation and bowel cancer.