I candled a few more Duck Eggs today. I can clearly see what look like blood vessels down around the lighter parts of the egg. It's hard to see this in the photos. I expect the next few candlings will be pretty unexciting, just dark. Maybe I need a stronger flashlight.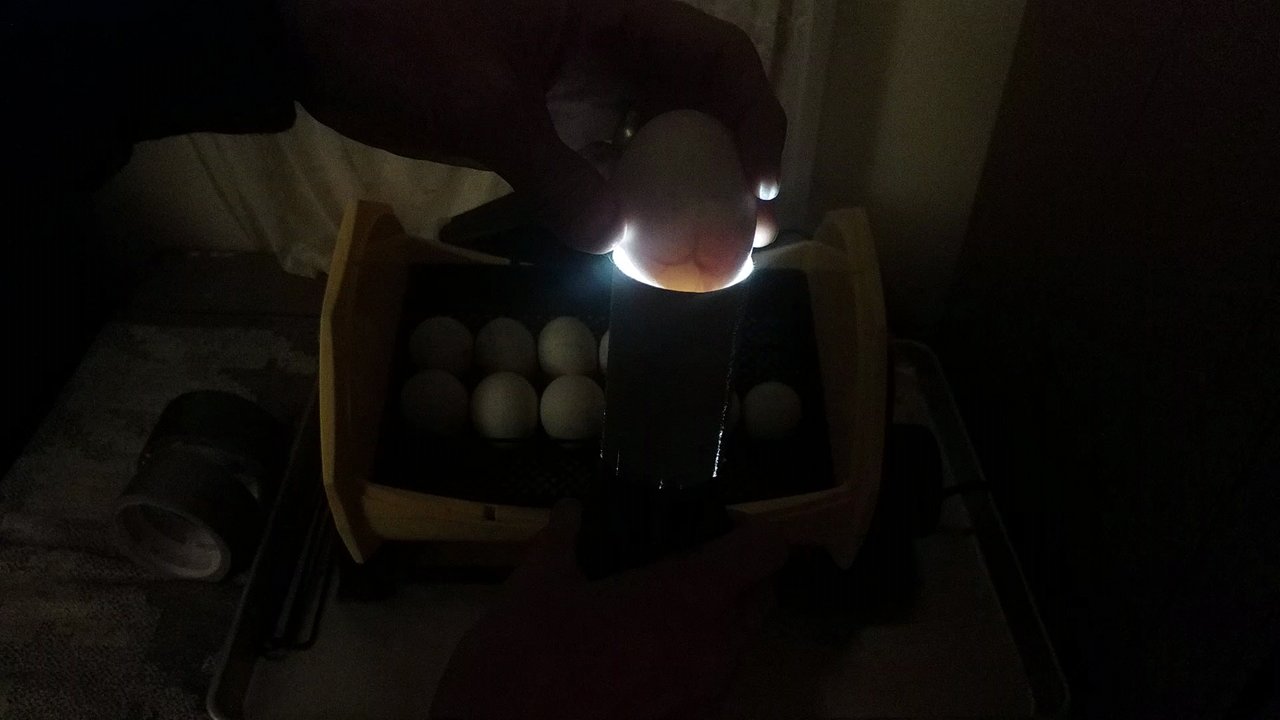 I can see the contents of the egg moving around when I'm candling the egg. I expected them to be a bit more stable or firm by now. I was worried that I was handling them too much but it's my understanding that the ducks move the eggs around in nature anyway. I can't imagine a duck could do it more gently than I can. I've got thumbs and the mother duck just has a bill.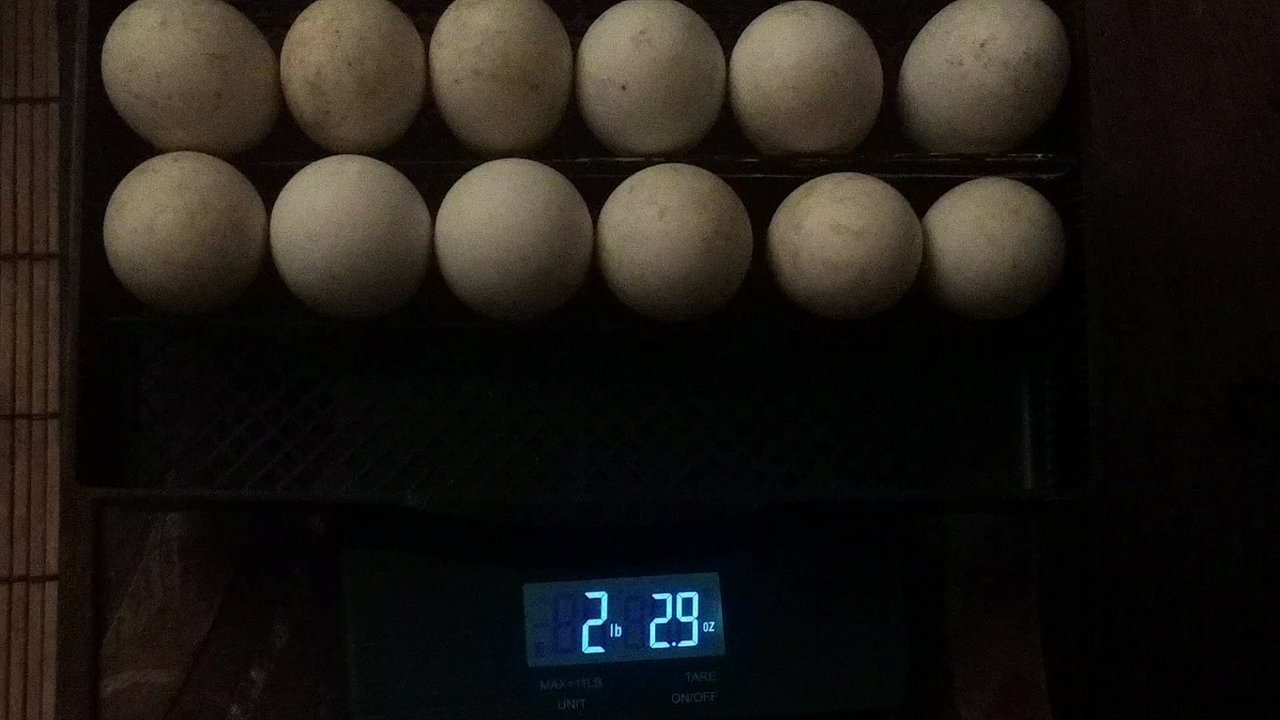 The total weight is 2lb 2.9oz, the target weight is 2lb 1.8oz. So they are now +1.1oz above the target weight. I opened up the incubator's vent hole slightly to help decrease the humidity a bit and increase the weightloss.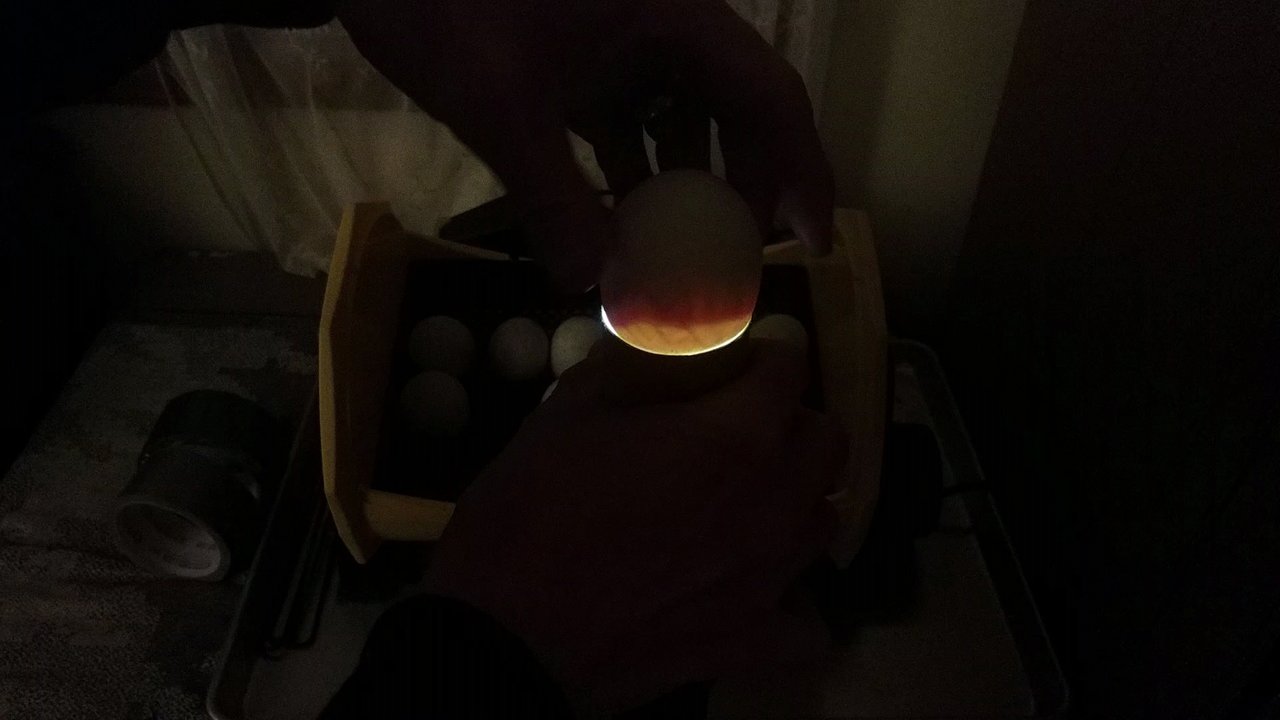 ---
I will be back in another three days with a weight update and a candle photo or two.
When the eggs start to hatch I will live stream it on vimm.tv on our Mean Rooster Farm LIVE! channel.
---
Make sure to check out the live feed, we currently have a "Puppy Cam" with six, 15 day old PUPPIES!
Their eyes are open, they are much more active and starting to get vocal. Puppy barks and growls are darn cute. I've turned on the Puppy Cam's audio so I can share this with you all.