It's getting close! Sorry that I've missed the last few posts. I'm not much of a writer and I still find this posting stuff a bit of a chore. Unlike some of you, I didn't like writing reports in school and I still don't. However I will make sure and force the last few posts out of myself if needed.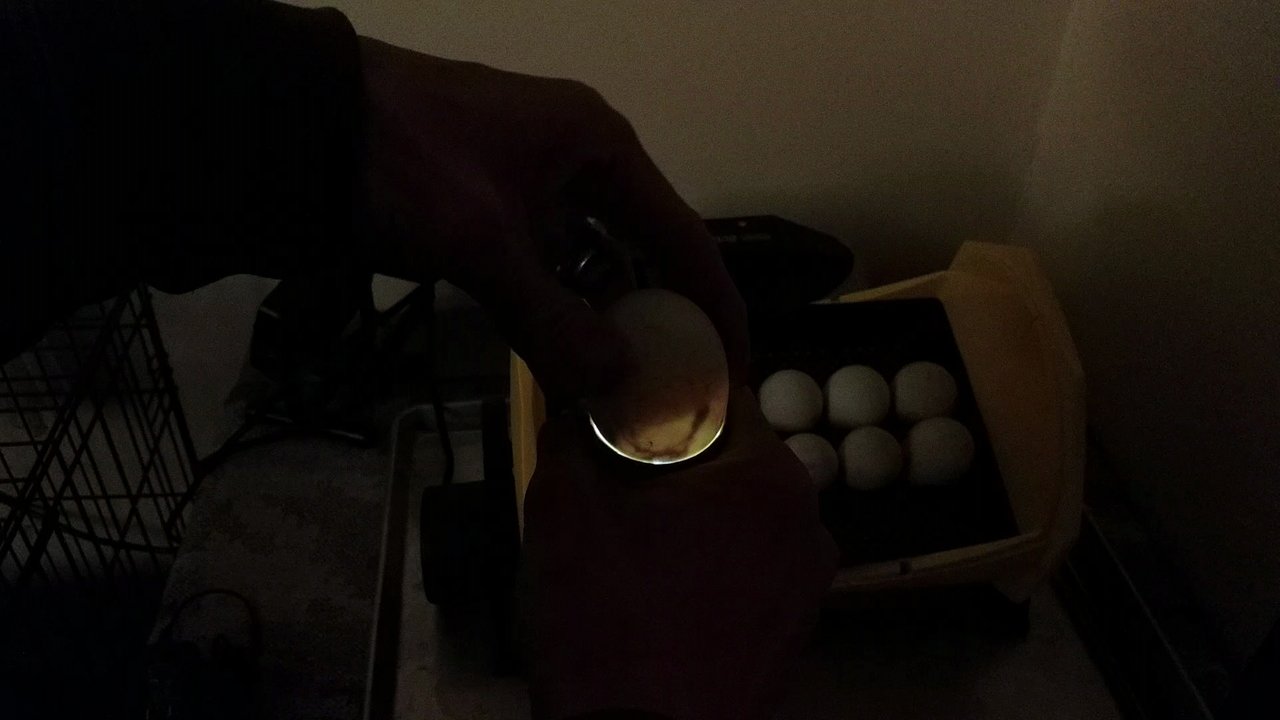 When I was in school I had the FIRST Video Camera Tape Recorder of anyone I knew. Not a Camcorder (not invented yet) because the video camera part was as large as a Professional TV camera and the recording part, a.k.a. VCR (Video Cassett Recorder) was a in a separate back pack that I wore, connected by a thick cable. So naturaly, I became the school's AV Geek (Audio Visual Nerd), before AV was a thing.
Don't tell the "Man" but Stripes was the first movie I pirated. I watched it again a few years ago and sadly it didn't age well. :-( The movie not the recording.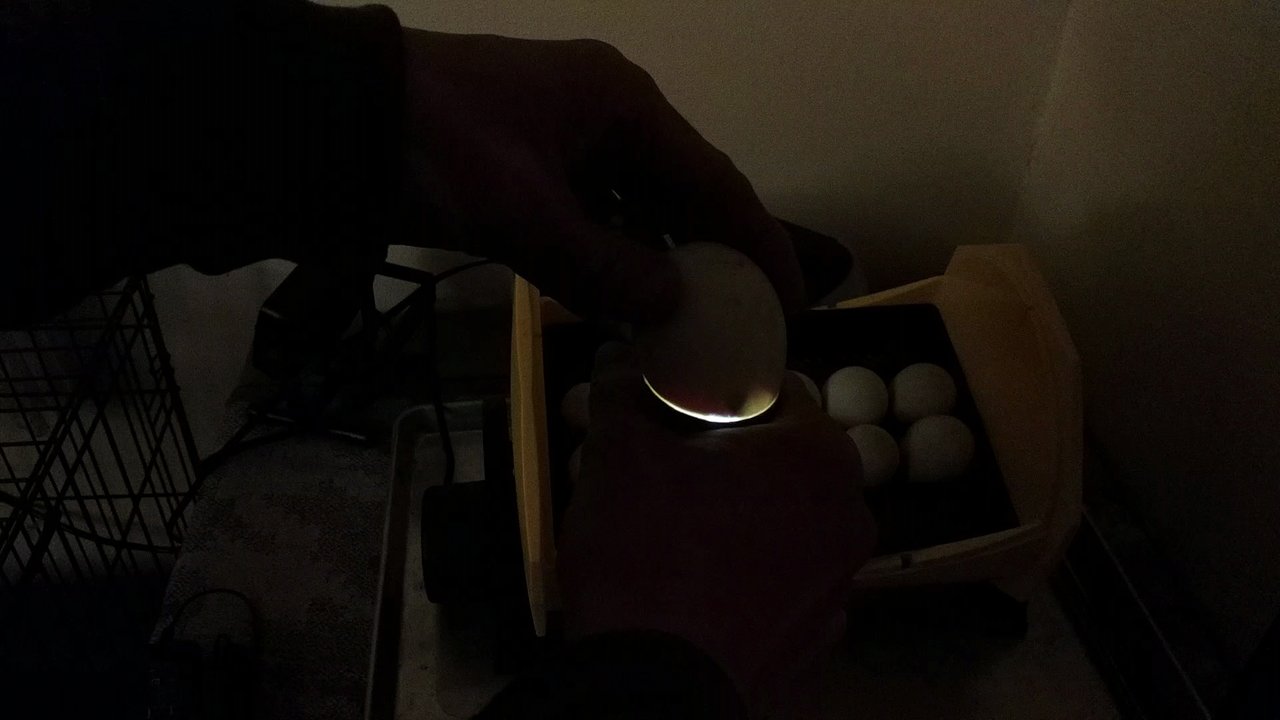 The eggs are so dark now that you can't see much of anything anymore. They are supposed to have a visible air pocket in the blunt end but I didn't look for that. I will make sure next time I candle them that I look specifically for that.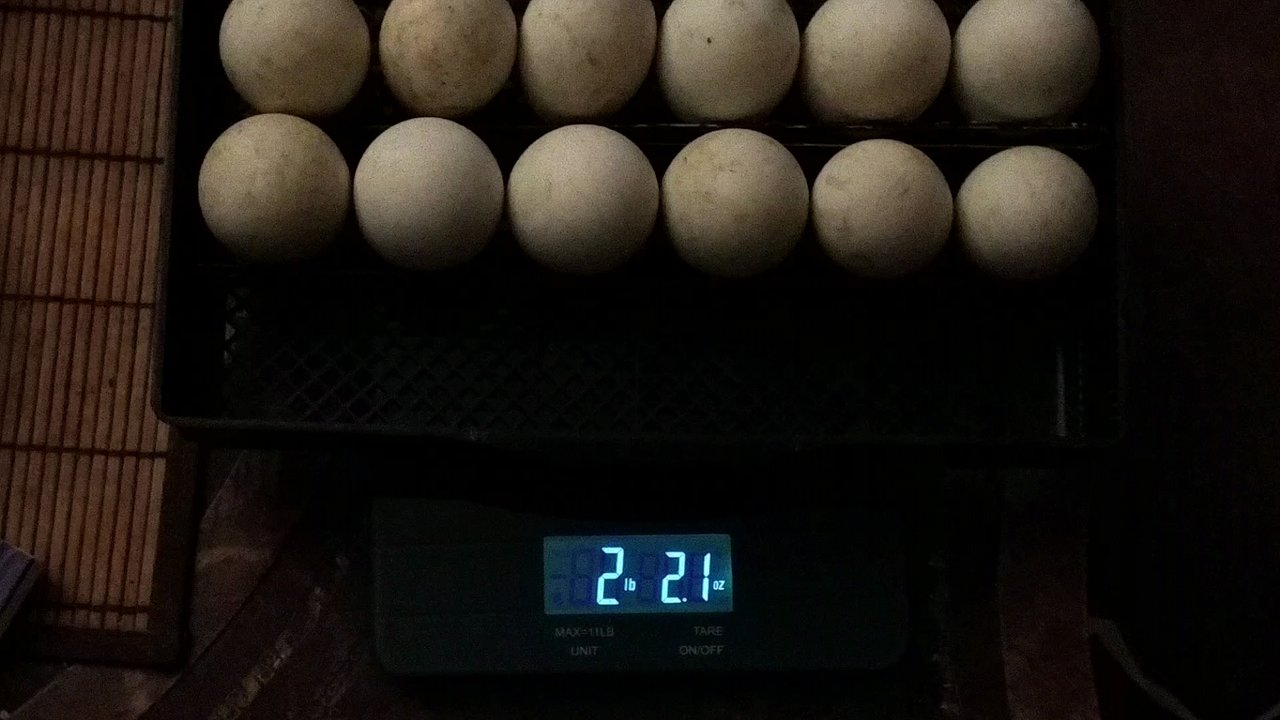 The total weight is 2lb 2.1oz, the target weight is 2lb 1.1oz. So they are now +0.98oz or 2.97% above the target weight. I'm not sure if that's a problem but I don't have much longer to wait before I find out.
---
I will be back in another three days with a weight update and a candle photo of the blunt end.
I'm still an AV Geek but now my phone is light-years better than my first video tape recorder.
When the eggs start to hatch I will live stream it on vimm.tv on our Mean Rooster Farm LIVE! channel.
Make sure to check out the live feed. The "Puppy Cam" is super fun. Their eyes are open now and they are starting to play like, well, dogs.
---
I had a few people ask me why I started incubating eggs at this time of year. Well, if you haven't figured it out yet, let me give you a hint. BabyDuckPuppyCam