These are the potato slips we are growing this year. We love sweet potatoes and this year we were given a variety that we had not tried in the past. We grow our slips with a method that most gardeners use and that is with toothpicks and water in a jar.
Enjoy the photos!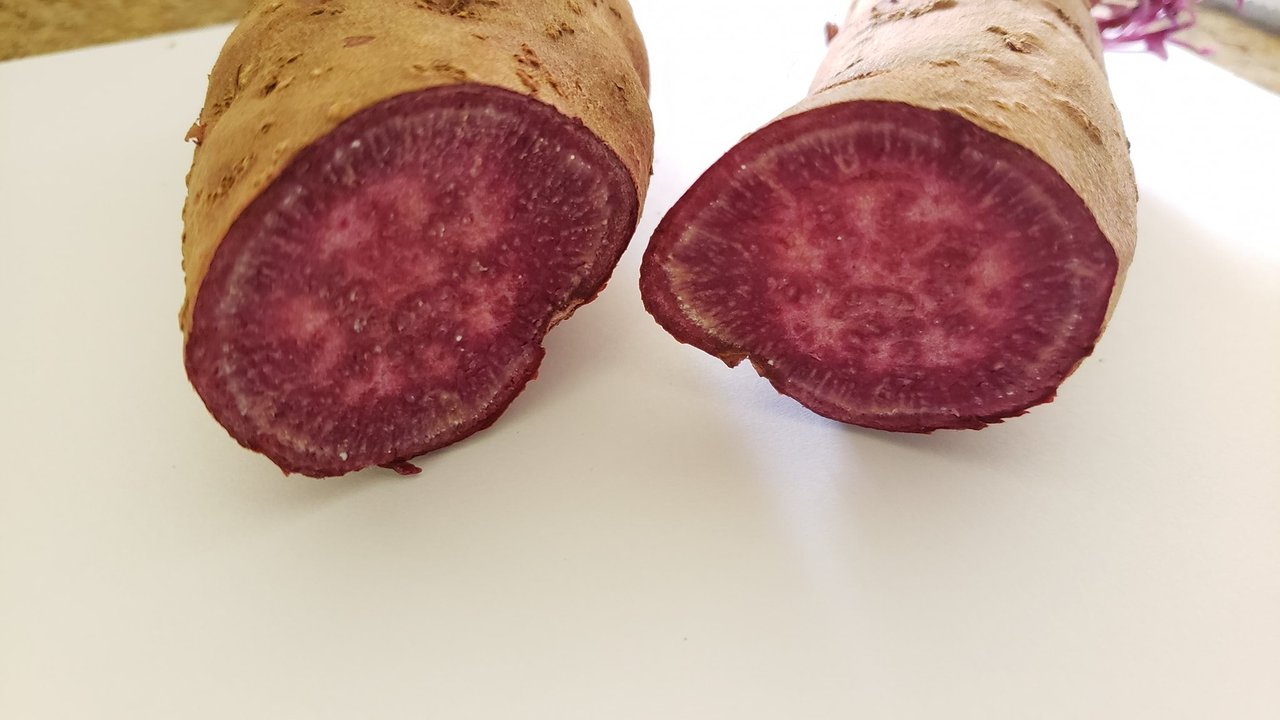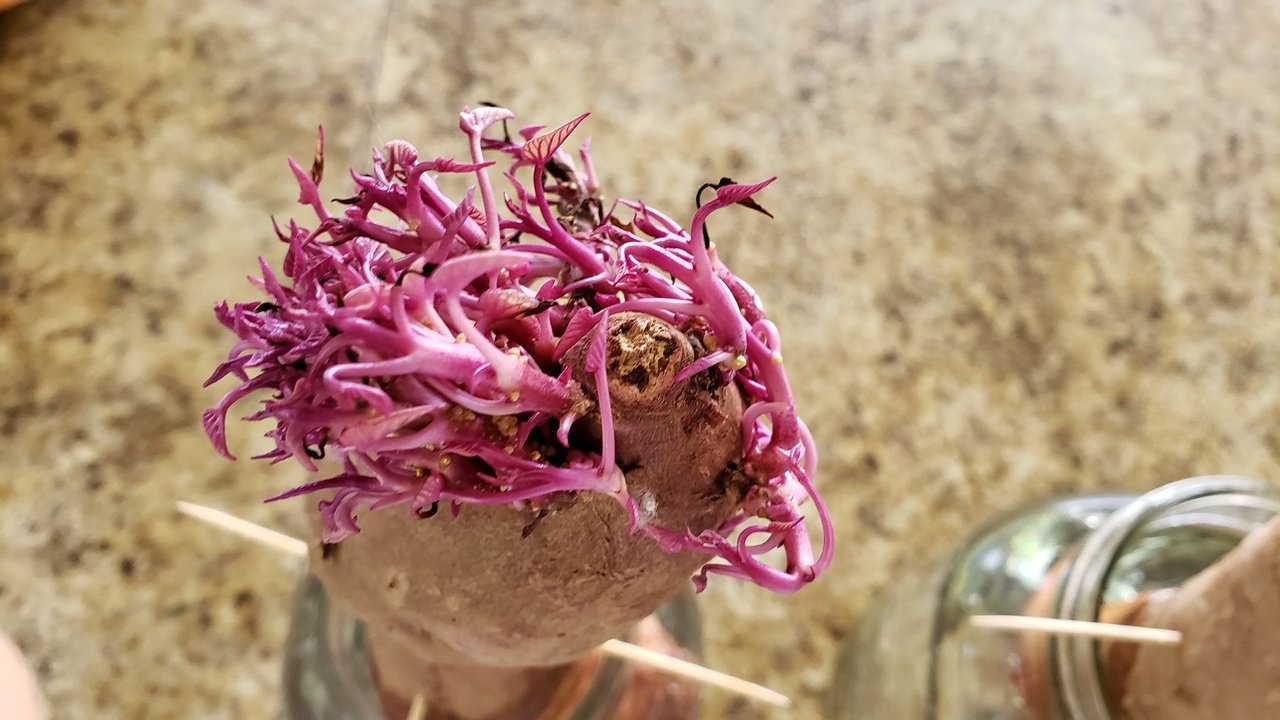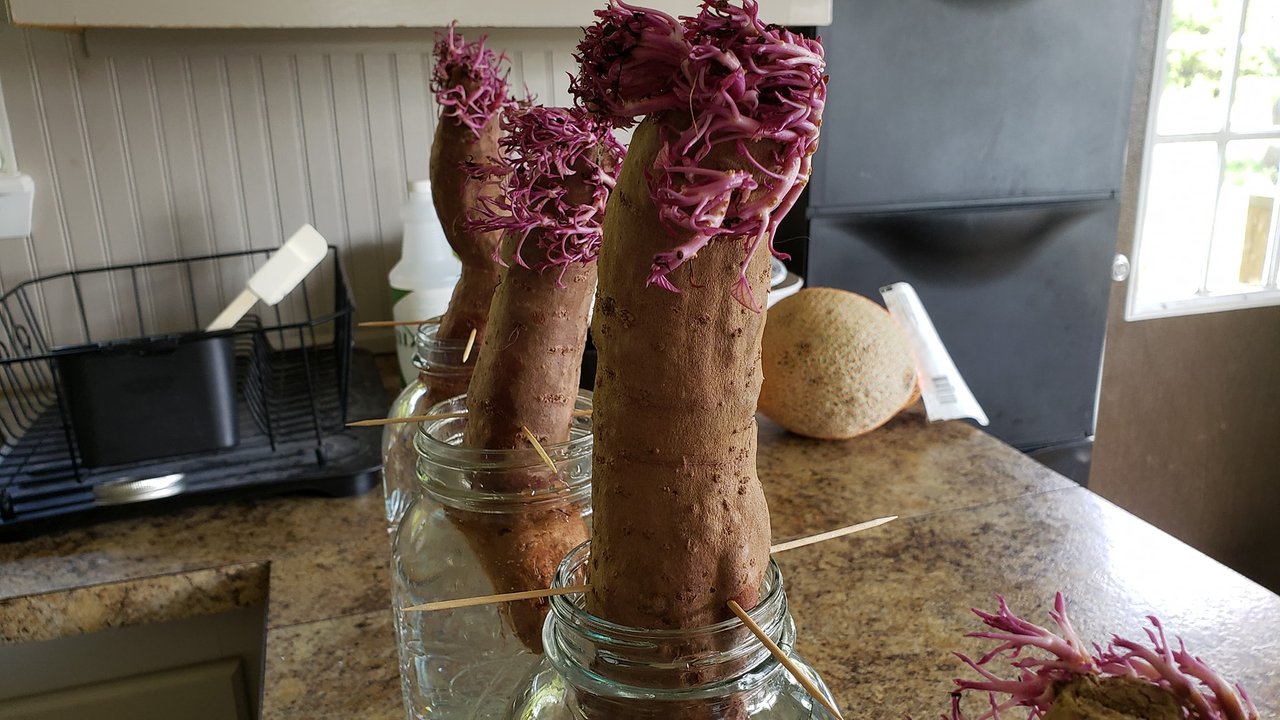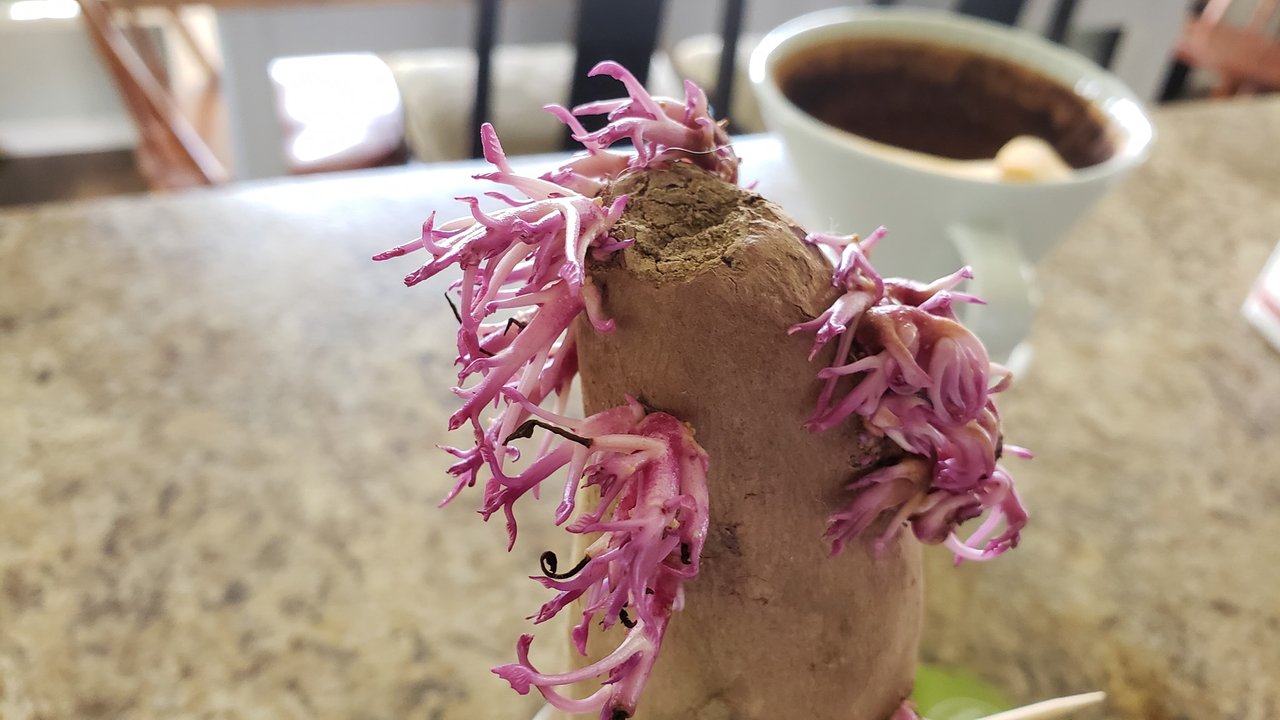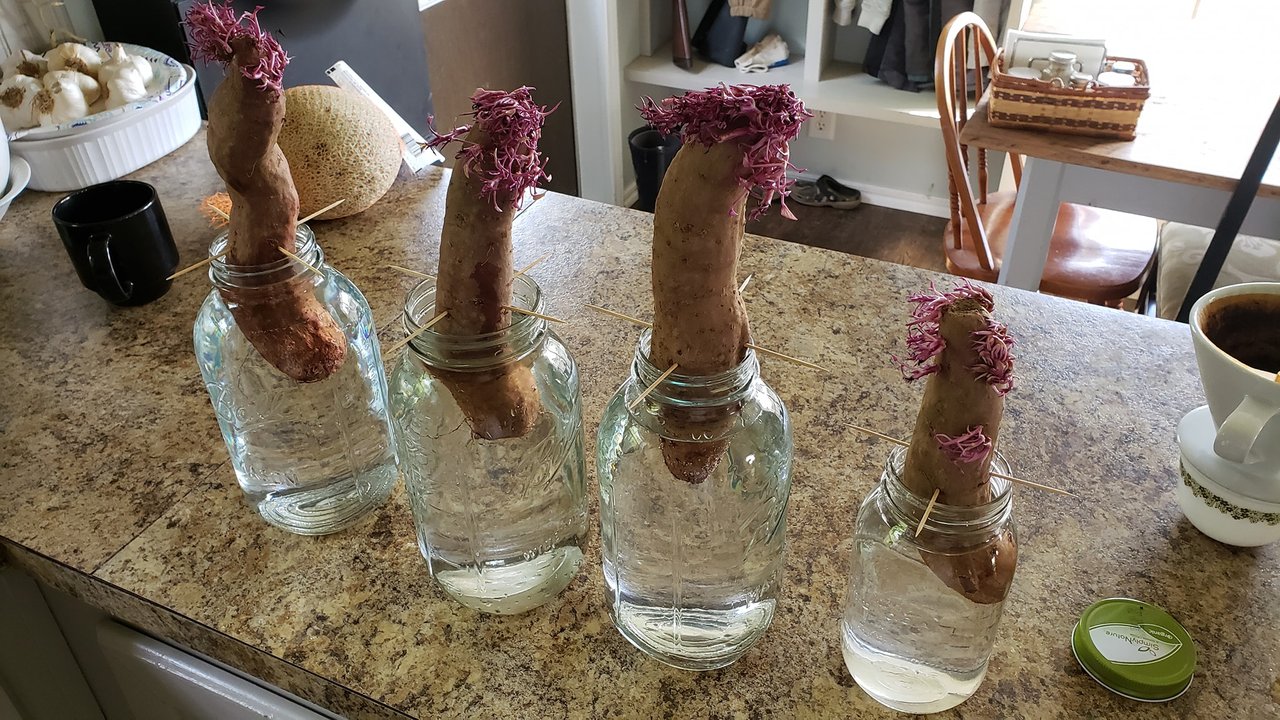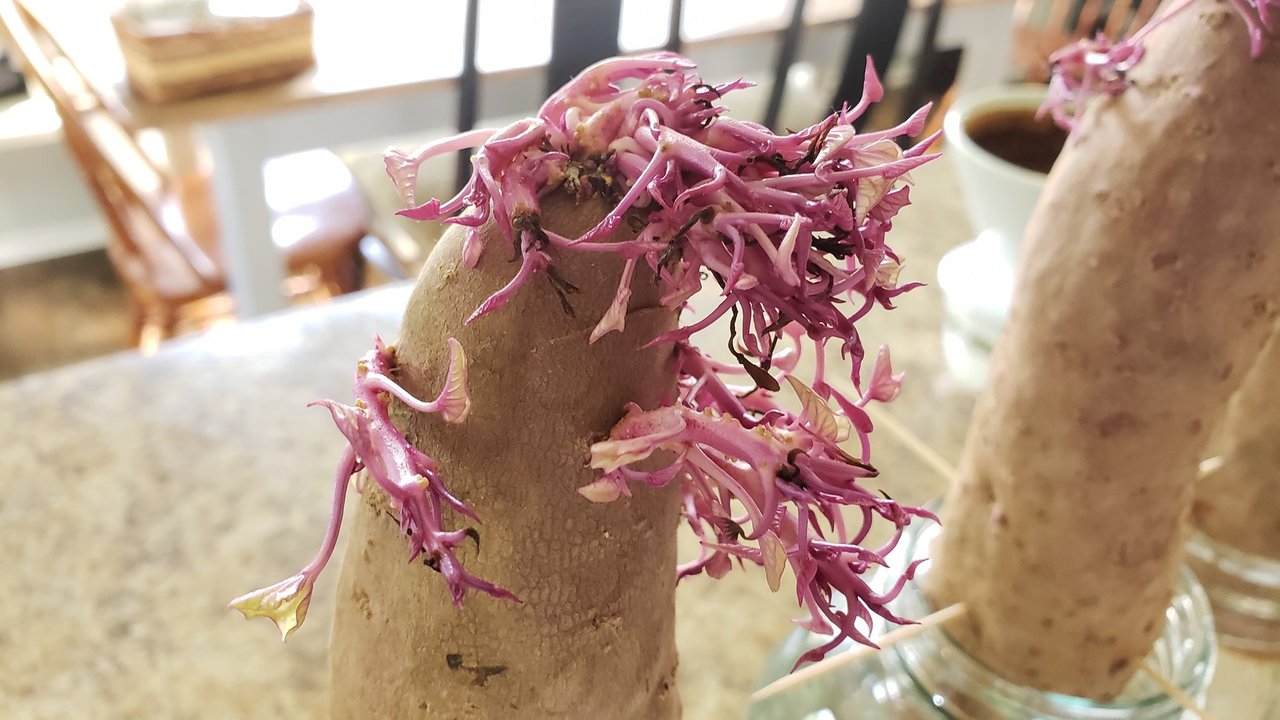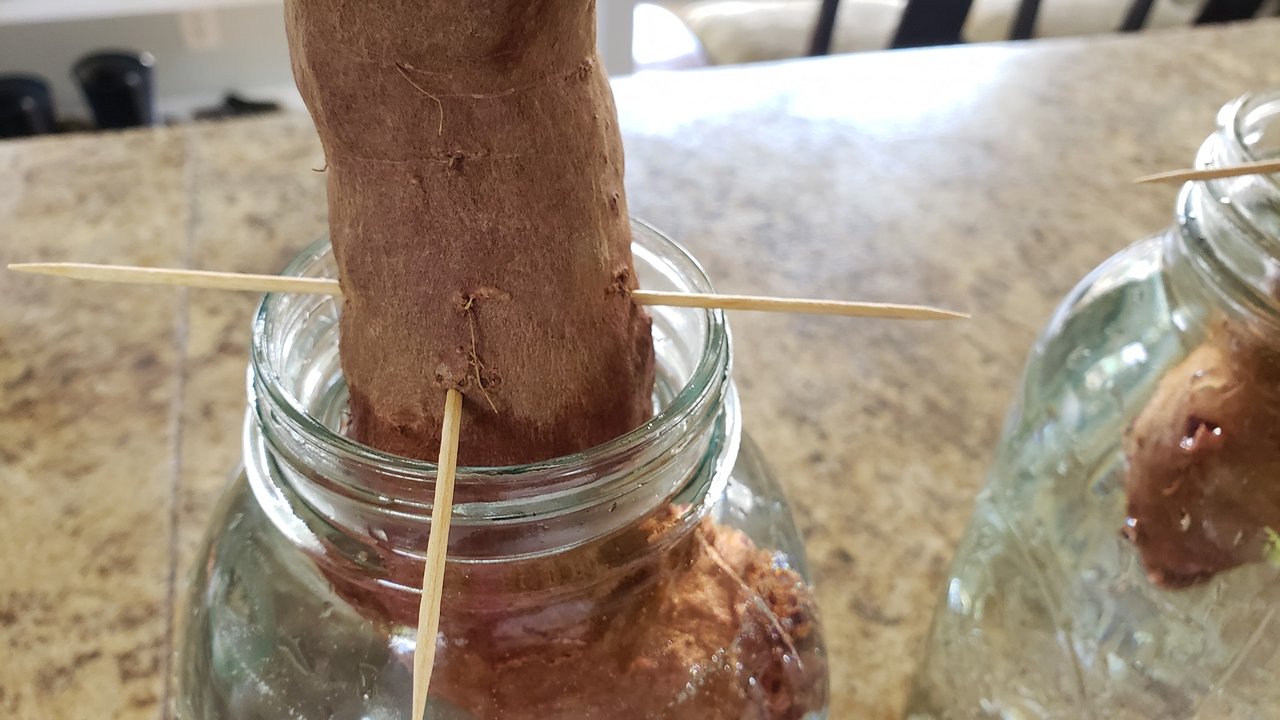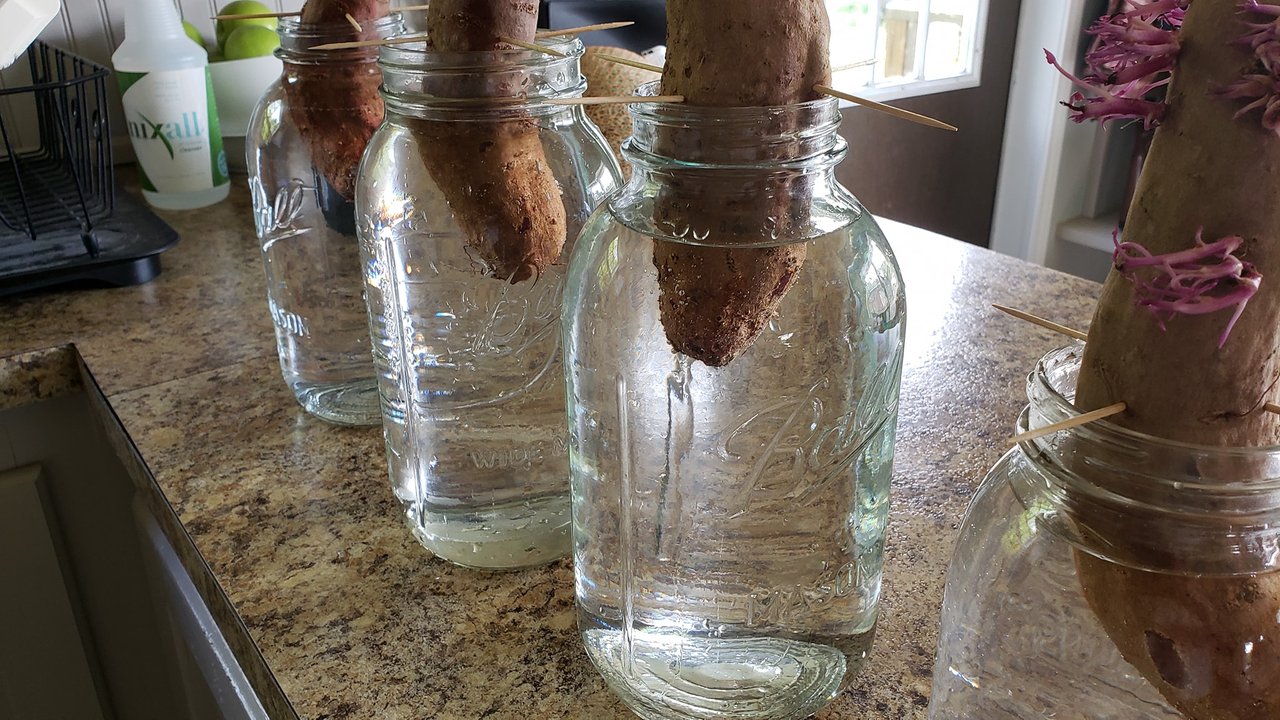 Thanks for stopping by and we hope your garden is growing this spring. Now go grow some sweet potatoes!
---

JOIN US ON PATREON FOR MORE BEHIND THE SCENES HOMESTEAD CONTENT AND GIVEAWAYS!


https://www.patreon.com/AnAmericanHomestead
---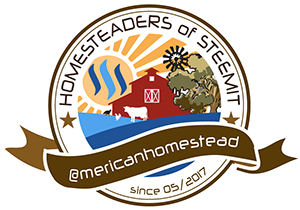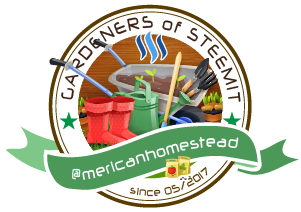 EVERYTHING IN THIS POST POWERED BY SOLAR !