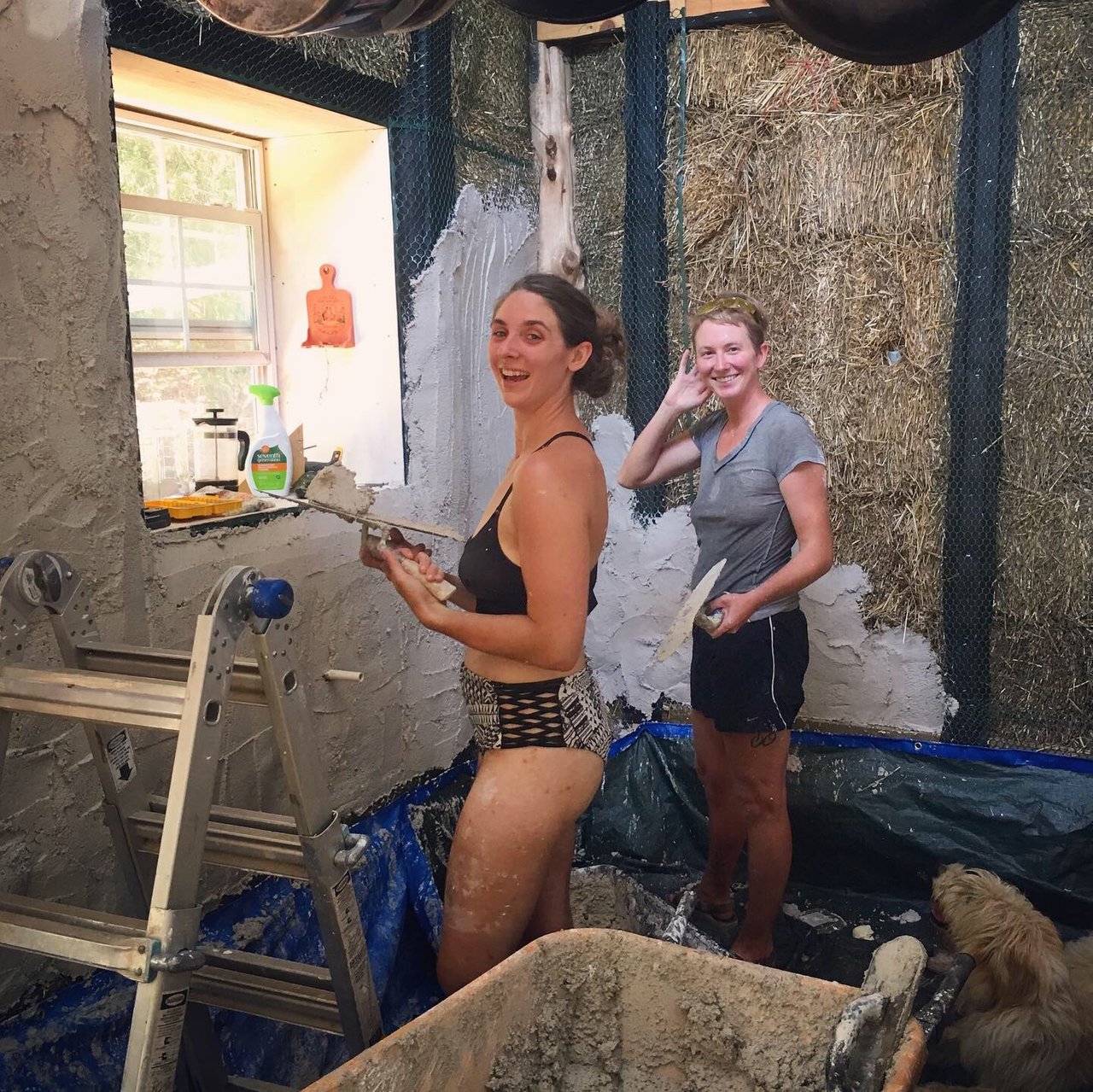 Earlier this week we traveled to friends' house to do a "blitz" to finish the scratch coat of lime plaster inside their straw bale home.
We know well how much a little boost like this can help morale and momentum and it was also our first time working with lime plaster. The outside of our straw bale house as well as many of the rooms will have lime plaster. I really liked working with it!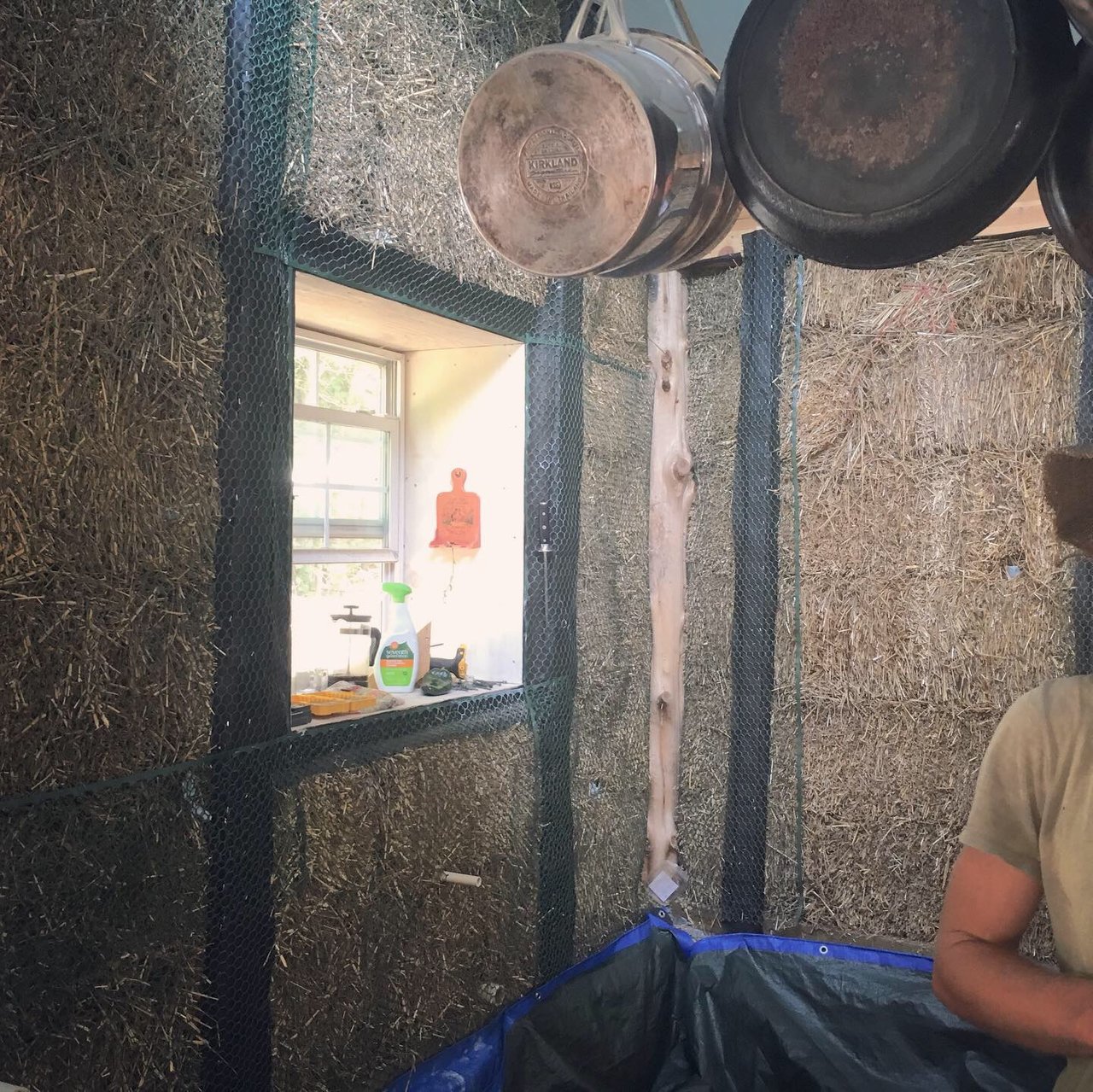 Mary & Ryan live a couple hours north of us and they live off grid, propagate mushrooms using mushroom logs, rotationally graze goats and manage their landscape with them. They dove right in the first year and built a straw bale house!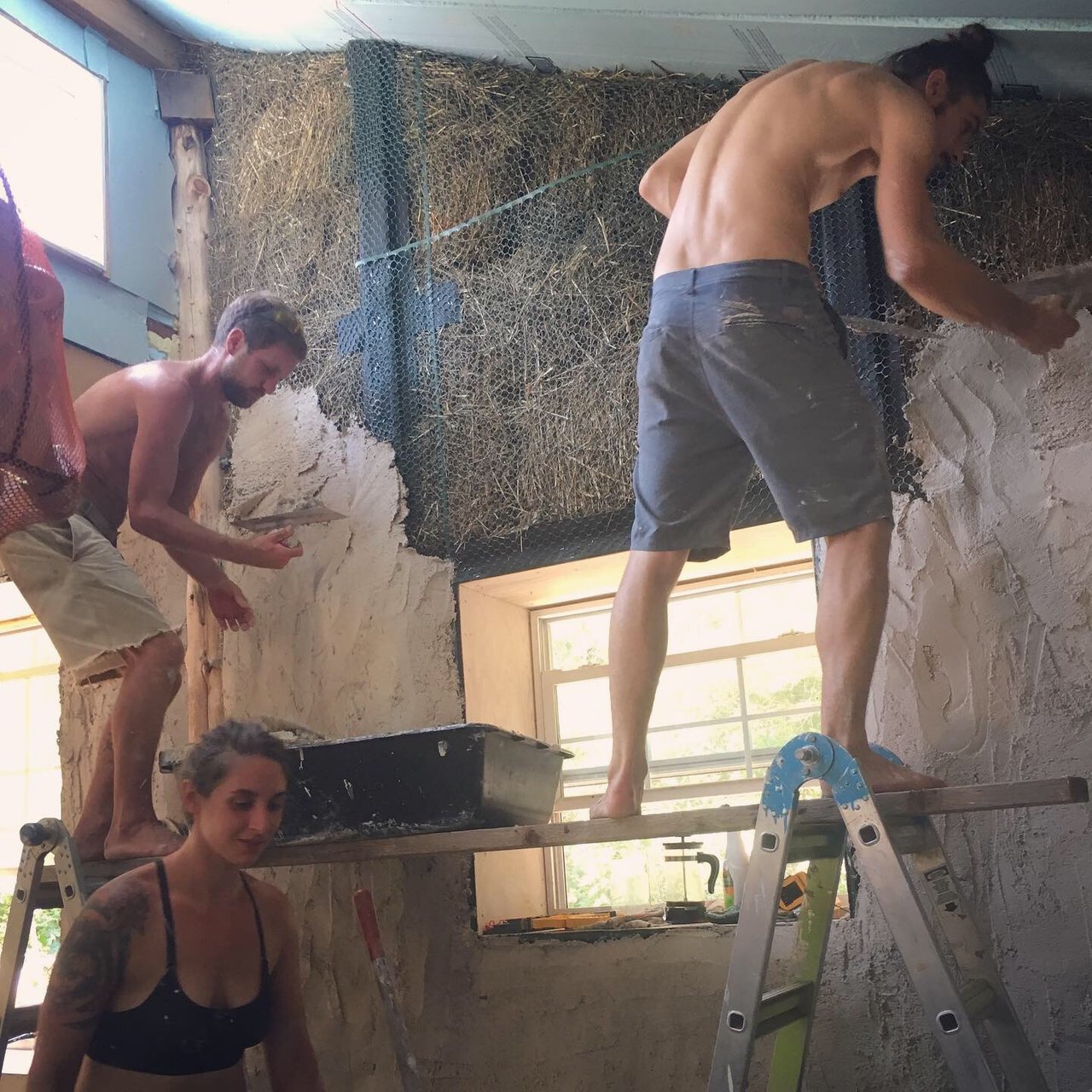 The day started with about 1/3 of the house needing a scratch coat. A scratch coat is the first rough coat that goes directly on the bales. It's not meant to be smooth, but acts as a bond for future coats which get successively smoother.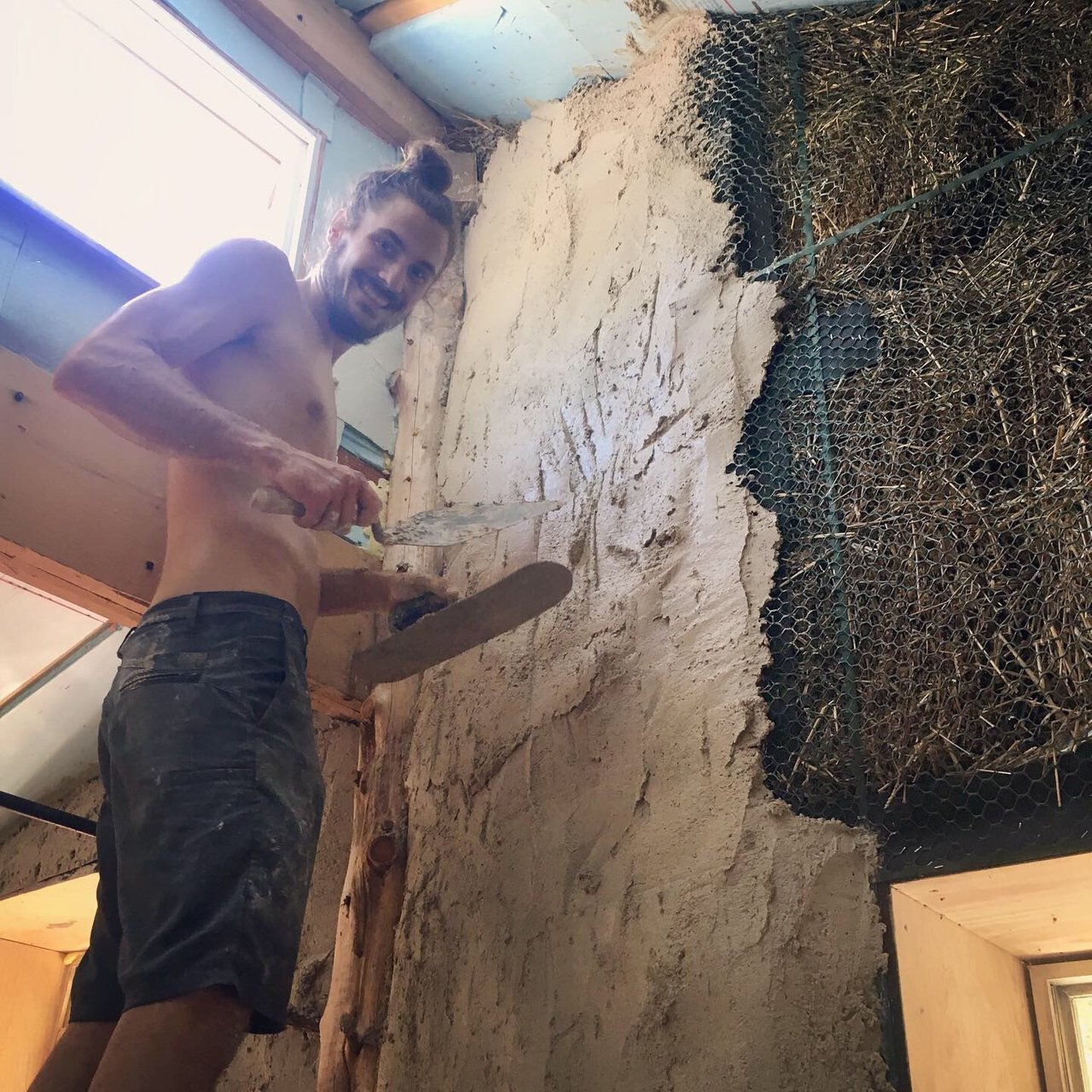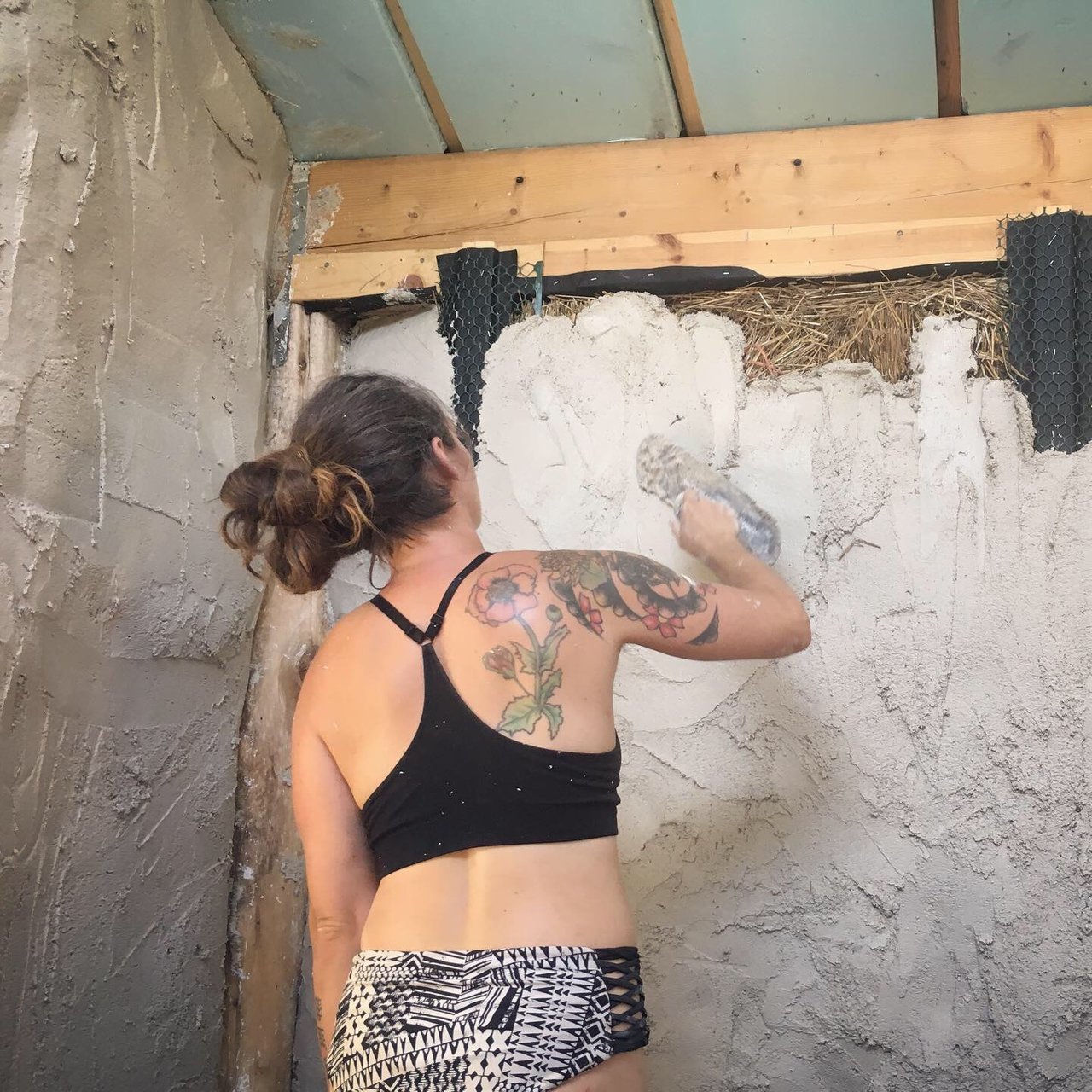 The lime was really easy to work with... like a whipped texture. We mixed batch after batch up and had fun applying it to the walls! Of course lime is very caustic so I started wearing gloves about half way through when my finger tips started looking weird, haha. I rinsed them in vinegar, put a salve on and that seemed to balance it out.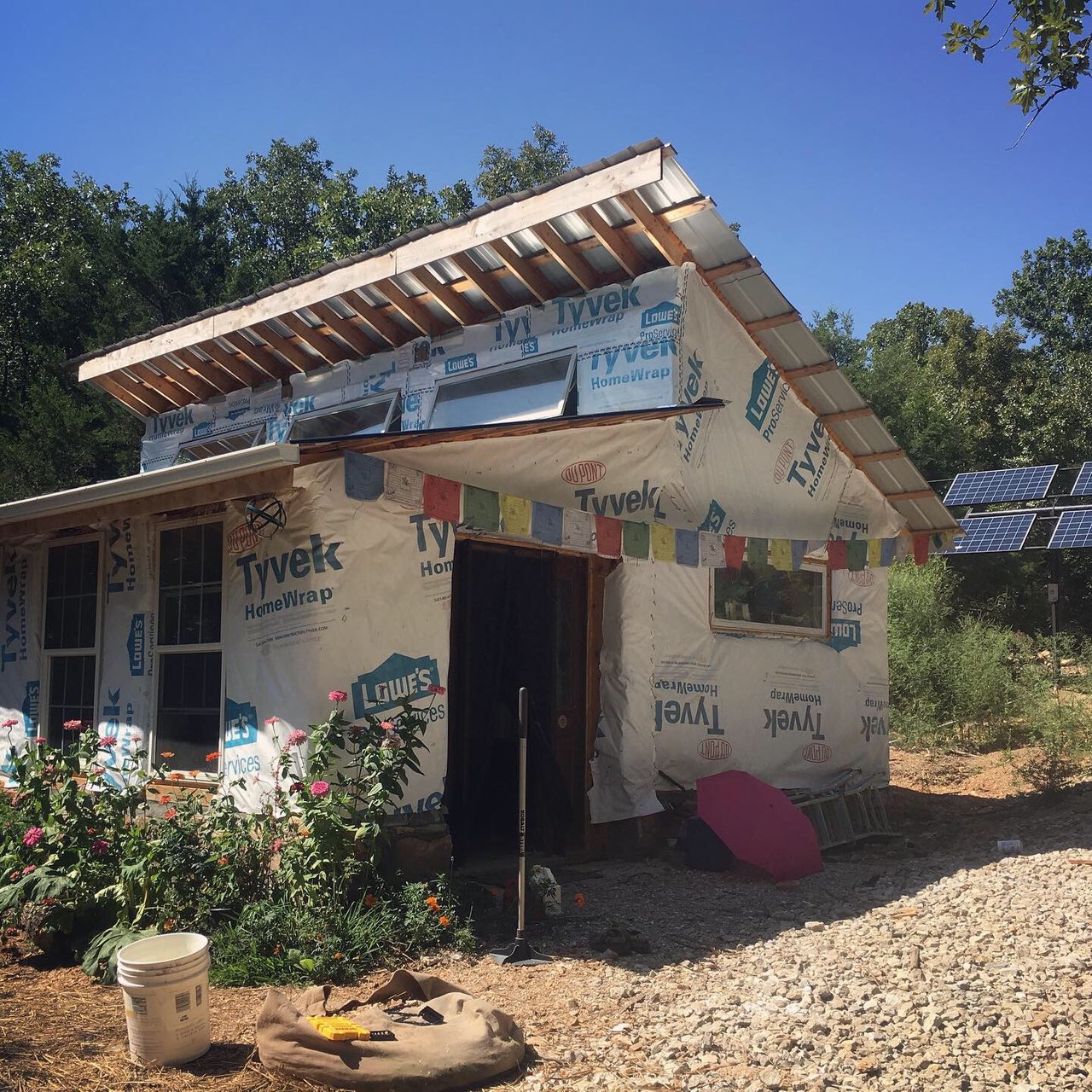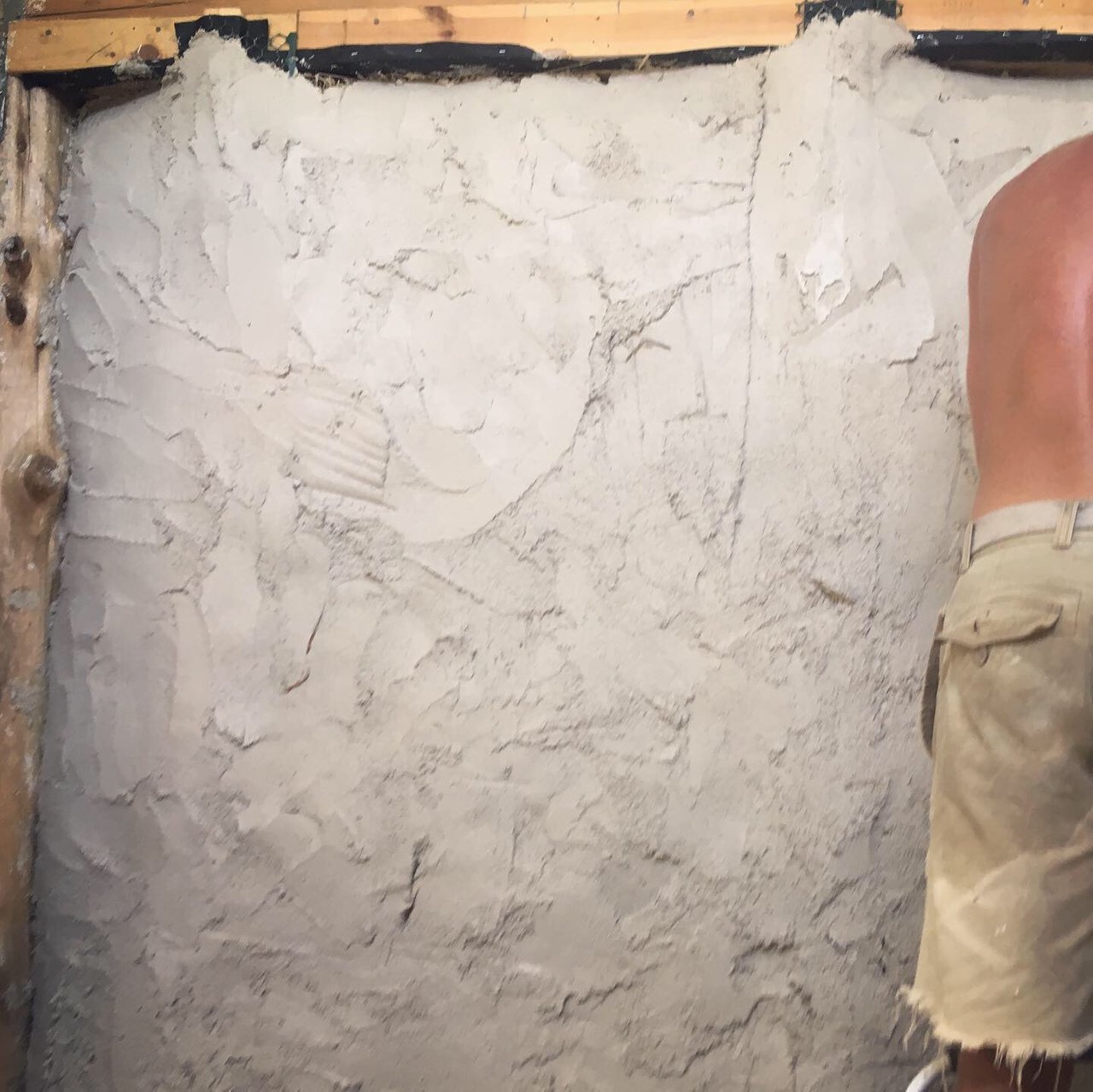 We listened to music and chatted and whew! We got all of the wall done!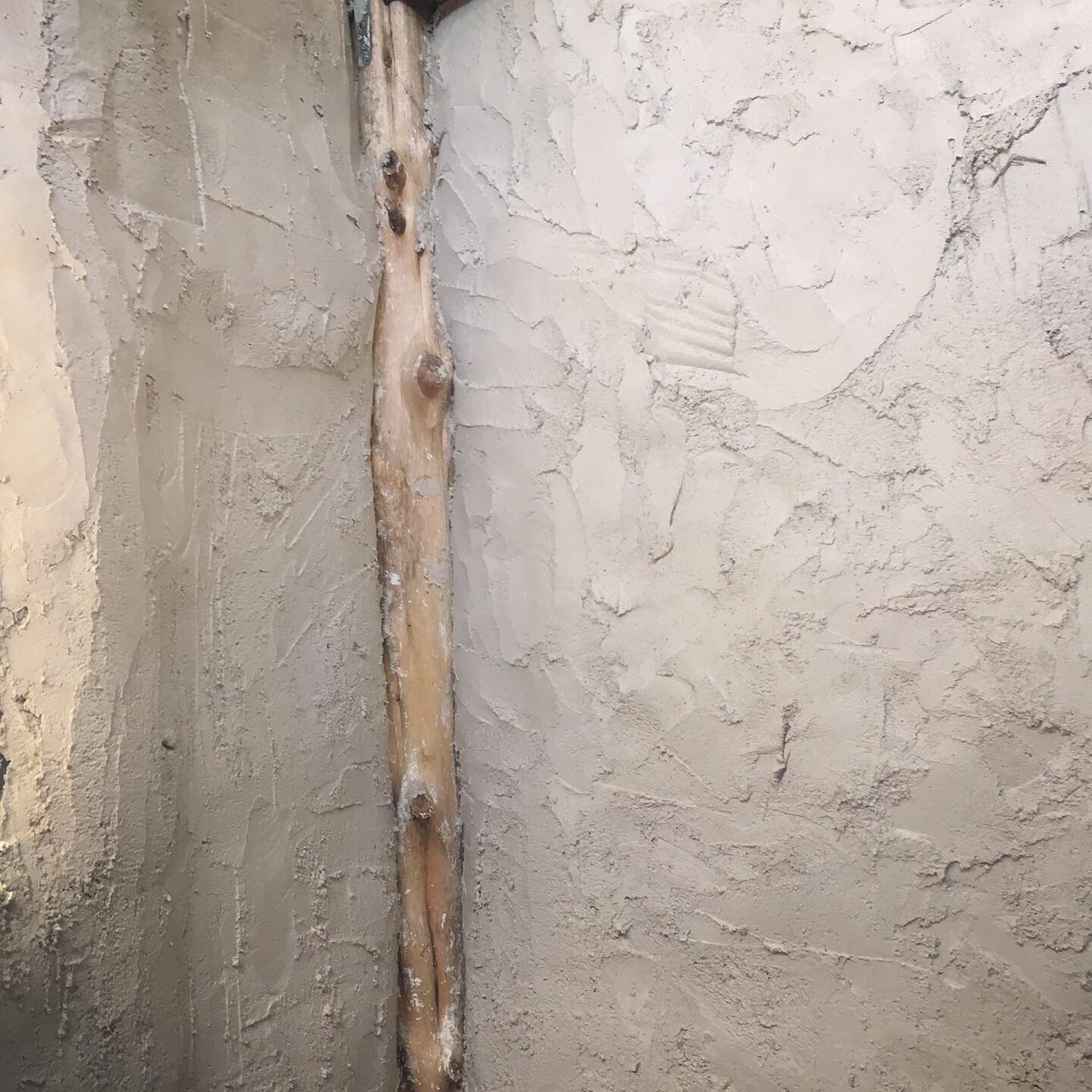 It was great to help out our friends and get some experience. Soon we'll be at this step!!