We timed this trip a little badly but as it was last minute, it couldn't be helped. The fruit was just about coming into harvest and after another year's growth, the fruits of our labour seem to be really paying off!
First up, the Dragonfruit
I love Dragonfruit almost as much as I do apples, but when the Father-in-law said he had planted some seedlings 3 years ago, I didn't expect quite so many, and not across what I'd laid out as my front lawn....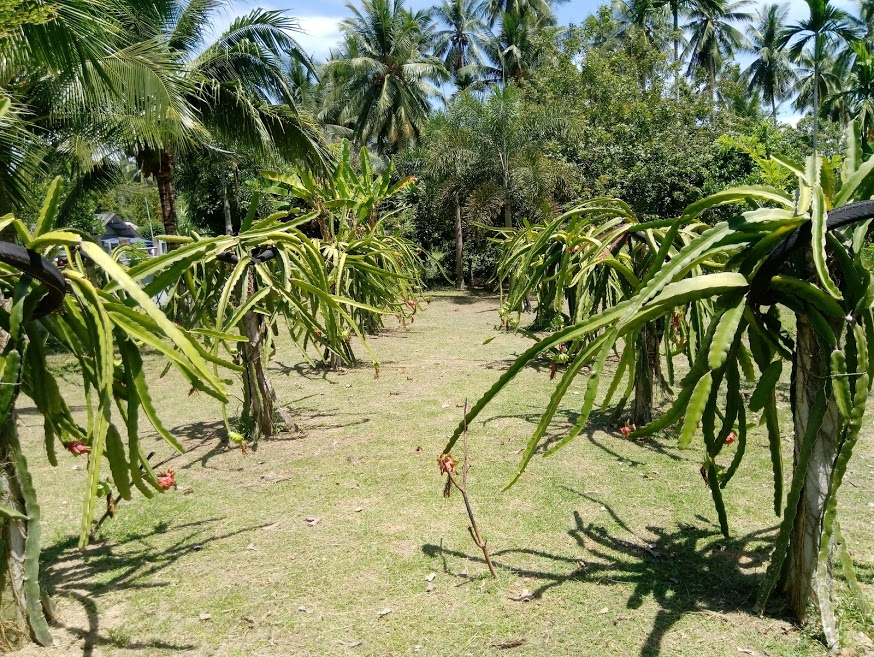 Now when we first got these little plants, the thing I immediately noticed was that they were very similar to what we in the UK know as a Christmas or Easter Cactii, even the fruit look similar to the flowers so after a little googling I found that Dragonfruit are indeed a member of the Cactus family and so they are spindly plants that need support, in our case via concrete posts sunk into my lawn!
If you compare this pic of the Christmas Cactus in flower, and the development of the Dragonfruit you can see the similarity!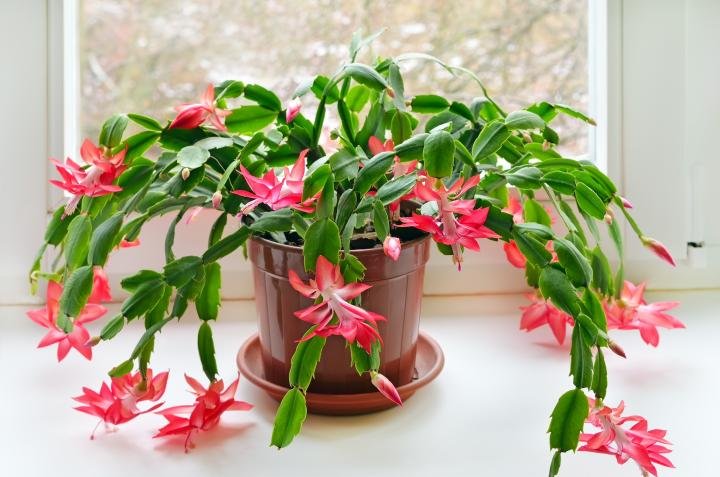 Christmas / Easter / Thanksgiving Cactus

Ripening Dragonfruit
Anyway, we managed to get a bag full to bring back up to Bangkok with us and Father-in-law will have loads to flog on the market! Win-win....unless you're a lawn lover!
Next up, Pineapples
We don't have too many Pineapple plants growing as they take up a lot of room although an extra plant seems to have magically appeared every time we visit. These were very close to being ready but left them as I don't actually like Pineapple. See how it's one plant, one Pineapple but as you can again see, you can plant them very close together.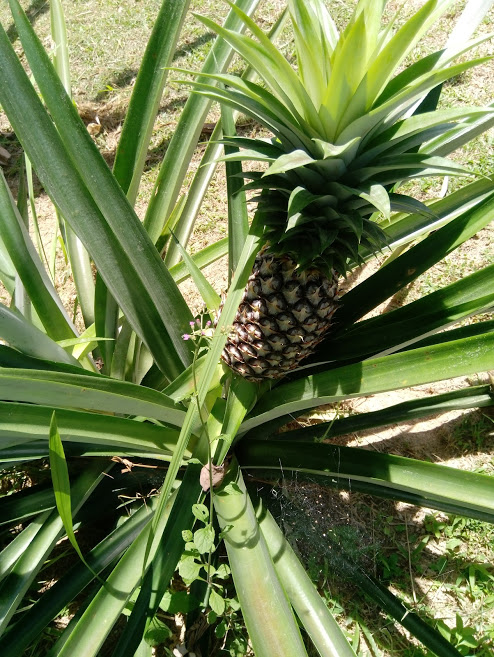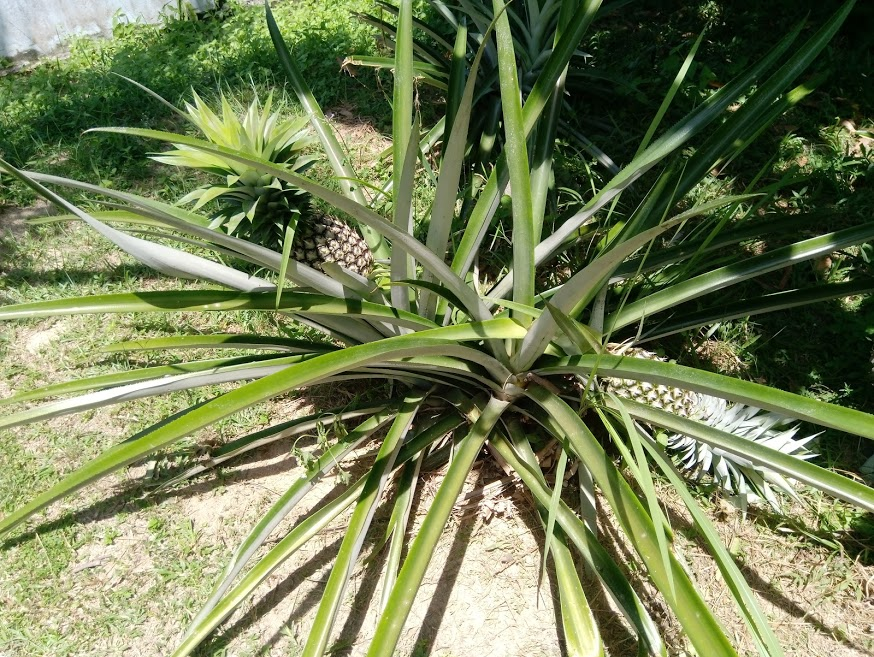 Passion Fruit
Now, these are definitely not ripe yet. They will turn yellow if left to ripen completely but are often eaten here just before they go completely yellow and are still a little sour but absolutely delicious if a little messy and seedy. These two plants we planted a couple of years ago in some bits of concrete pipe that were lying around to keep them off the floor (doesn't everyone have bits of concrete pipe lying around?!). They are actually vines but we just stuck them in and let them grow out and this year they have born quite a lot of fruit.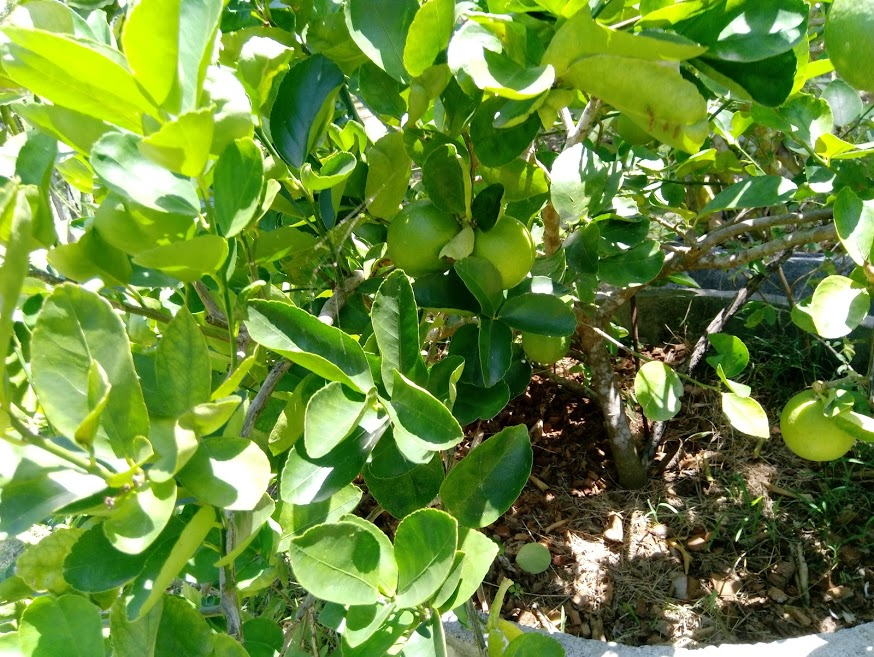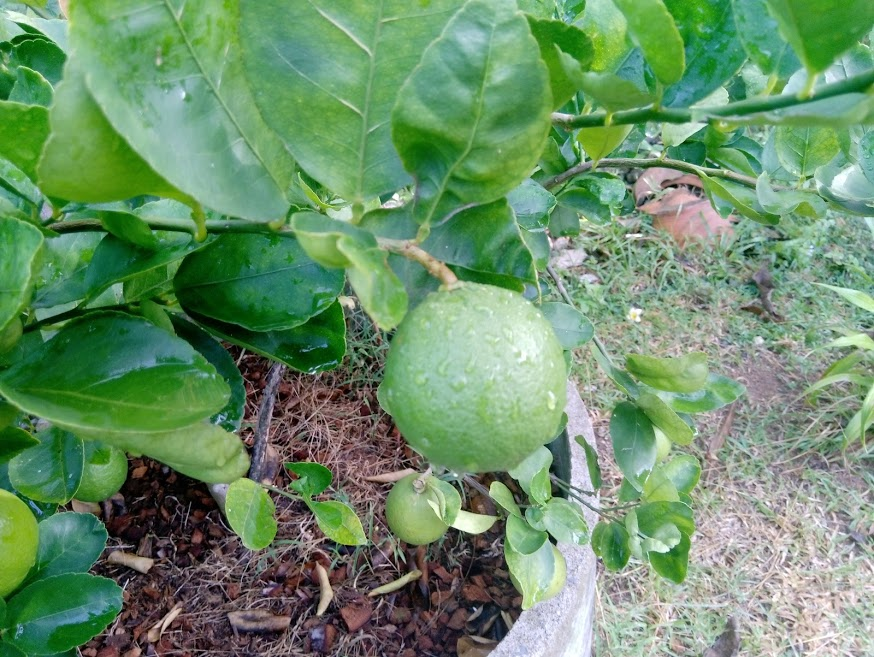 This next photo is of Cotton Fruit or Santol which I'd never actually heard of seen and it seems is only grown in SE Asia. These were 'scrumped' from Grandma's garden and as I'm a thoughtful type of person, I included a little needlework porn for @shanibeer ! That most certainly is an old fashioned treadle sewing machine belonging to the Mother-in-law that you can see in the background and still in daily use. They are very common still here in Thailand.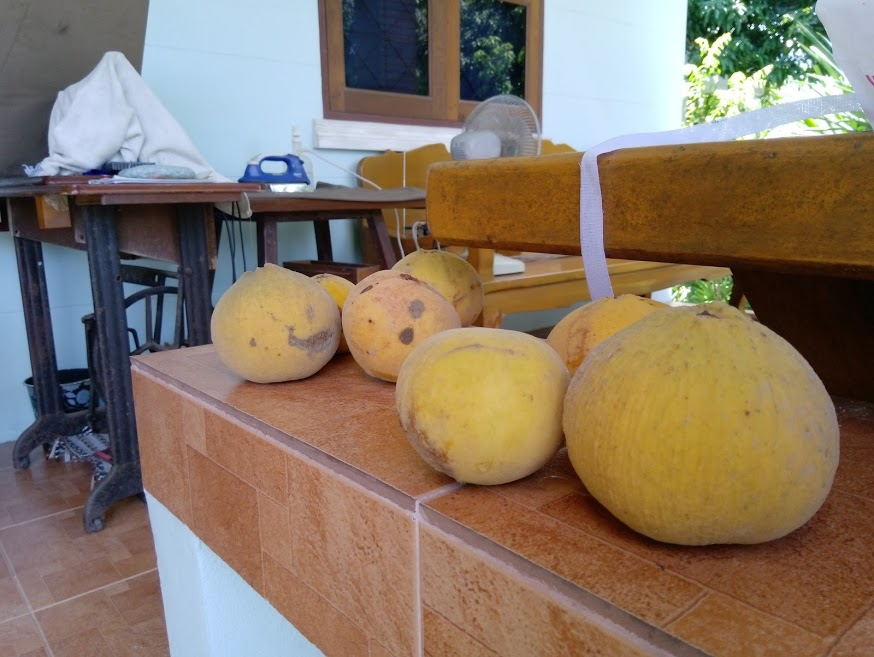 Jackfruit
These are horrible things and right in season now. Another spiky, slightly smelly fruit which are huge and a member of the fig family. We have three old established trees on the land which produce a lot of fruit and they mostly get sold. They are very faffy things to dress and get to the flesh that involve very big sharp knives and lost fingers.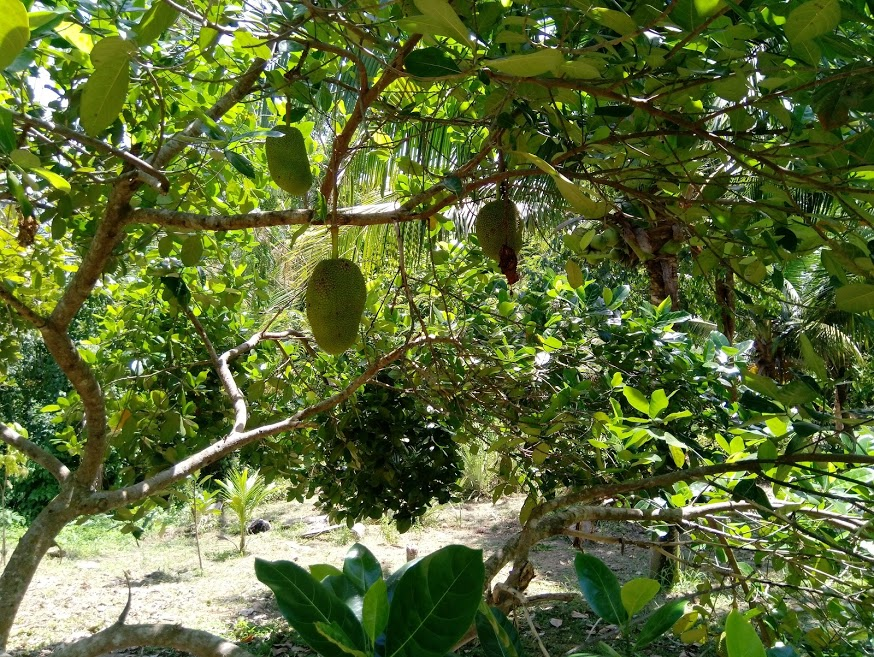 And finally....the bloody coconuts!!
They are everywhere and my contempt for them grows ever stronger as they fall off in their attempts to split your skull open or crash through rooves. They are ubiquitous and seem to grow all year round in massive numbers. Big ones, small ones, some as big as your head....OK enough of that.
So if you want to harvest them from the highest trees, what do you do?
I am sure that everyone has seen some sort of documentary on TV at some time of guys in the Carribean shinning up a plam tree to throw down the coconuts but this is a highly dangerous game, not just from the chance of falling but a number of people are killed from getting bitten by hiding snakes too.
We just let ours fall, but some neighbours with really tall trees get a man in. A man with two monkeys on a long piece of string and I was lucky enough to see them in action and attempted to take a video. Don't get too excited. The video is rubbish but you do just about see one of the monkeys and the coconuts being flung to the ground. The video ends when I decide they are getting a little close for comfort lol!!
Enjoy, and thanks for dropping by :-)
PS I also stuck it on Steemitworldmap.....but not quite exactly, I don't want you all coming round to scrump!
[//]:# (!steemitworldmap 9.487852 lat 99.950179 long Flora and Fauna in Thailand - A garden full of Fruit! + Bonus Video of Monkeys throwing coconuts! d3scr)