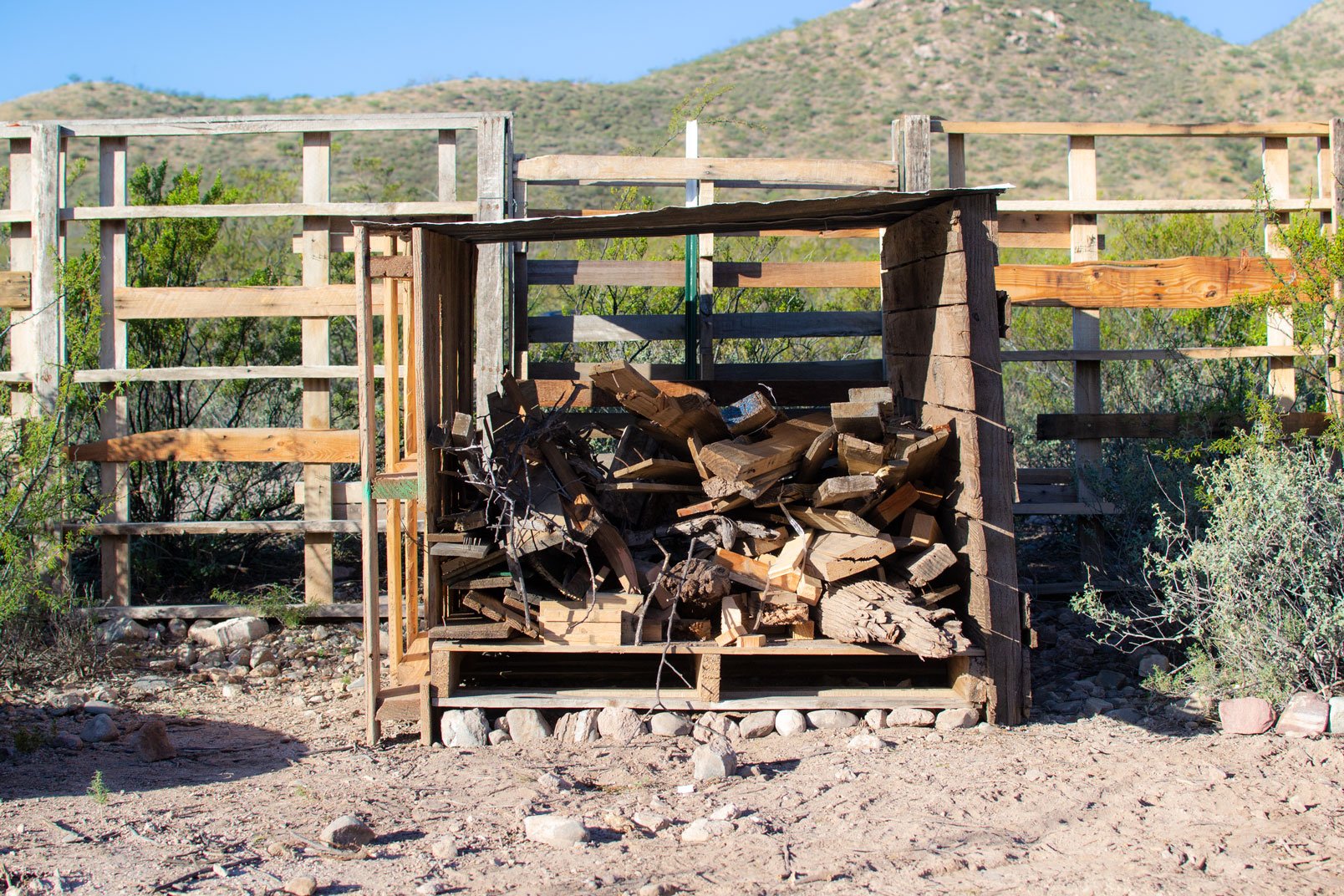 Over the weekend, we made a firewood rack for free! We built it out of a few old pallets and a couple sheets of corrugated scrap metal – we find this stuff all over the place.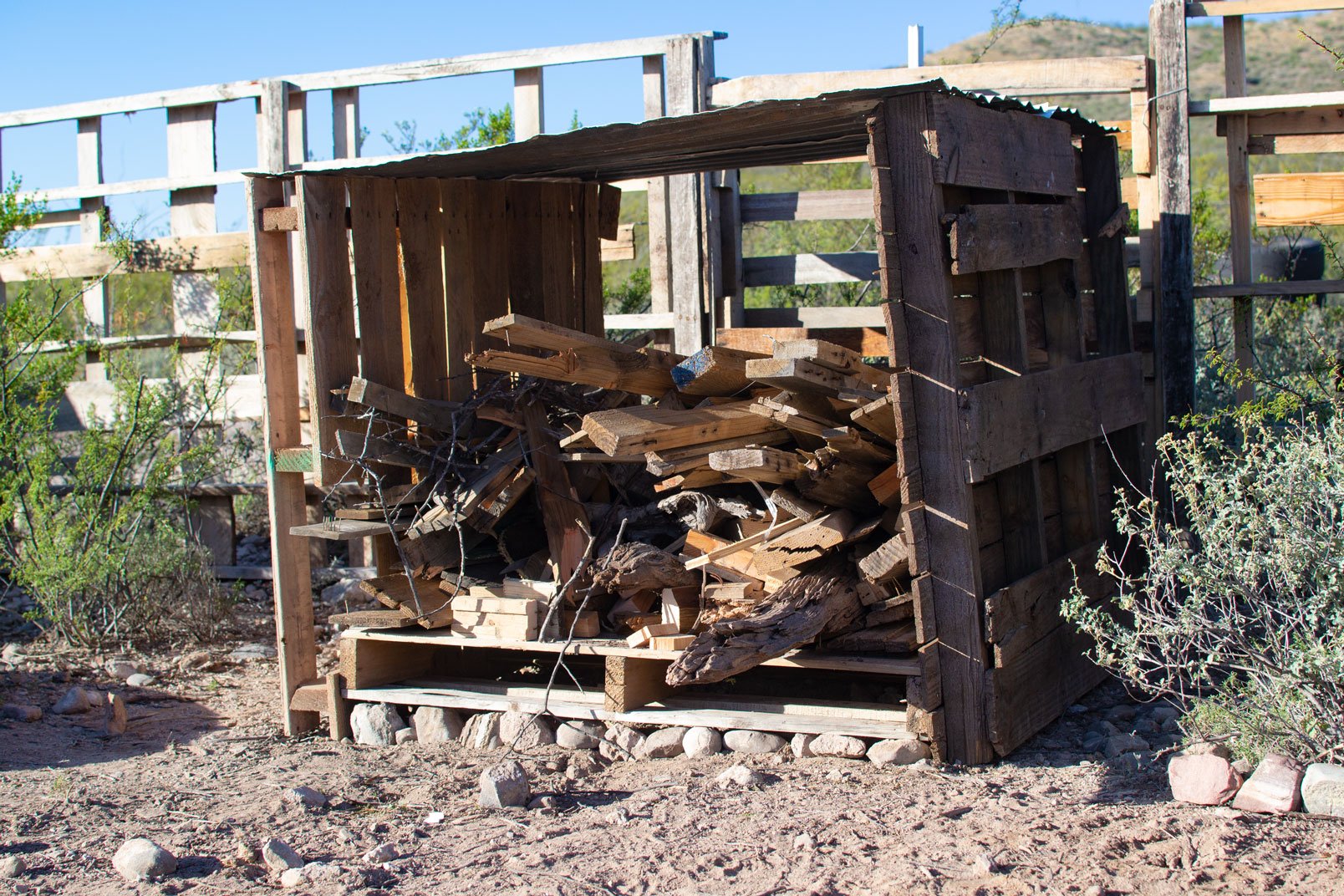 As you can probably tell from the photos, putting this thing together doesn't require an engineering degree; but if you'd like to read more about how we built it, you can do so here: https://offgridtiny.house/free-and-easy-diy-firewood-rack
By the way, this firewood rack just happens to hold exactly 1/4 cord of wood! How neat is that?