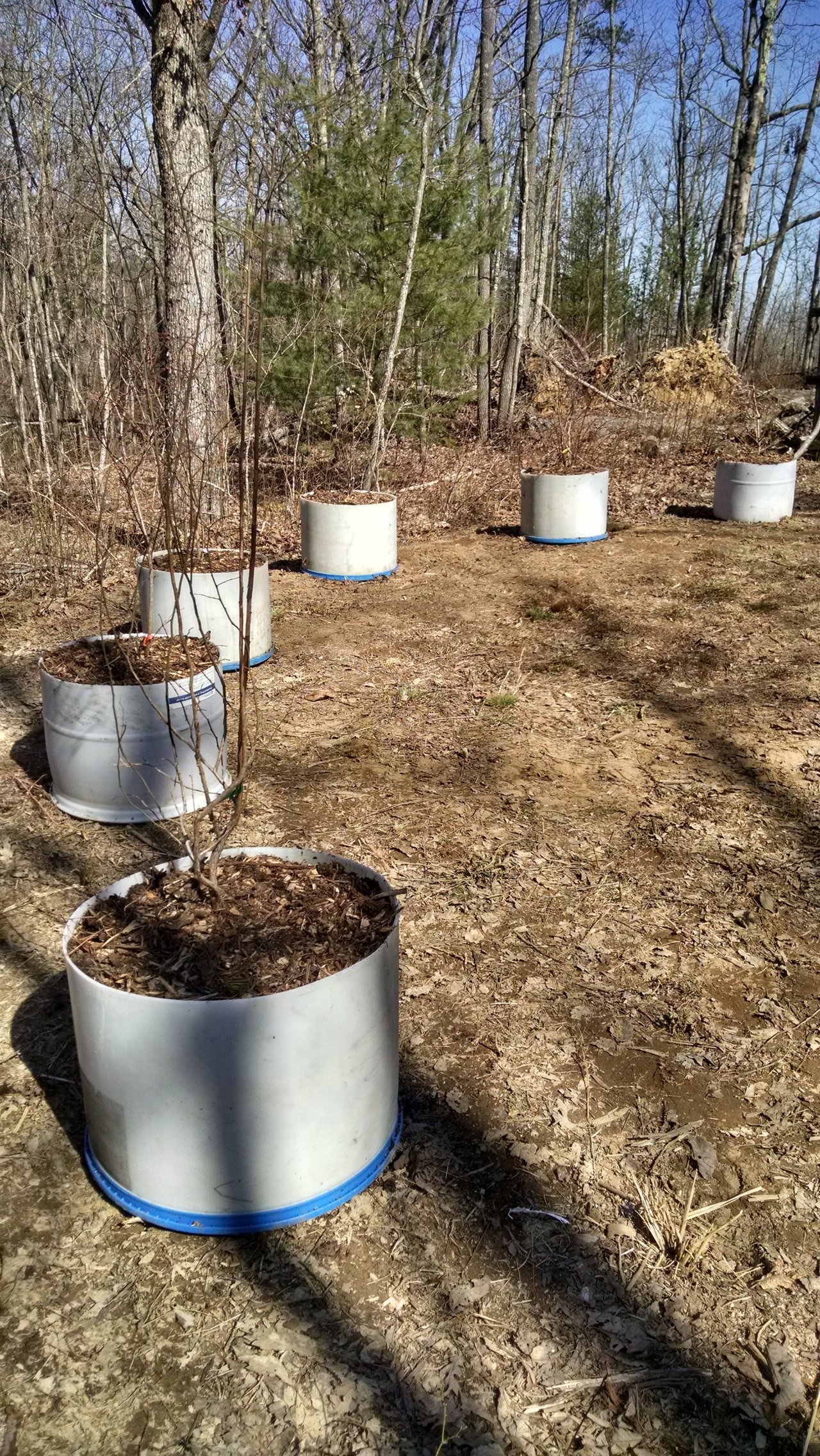 Hello, Steemit. It's been a while, but I'm back. Things are progressing on the homestead. Yesterday's project was getting blueberries planted.
Blueberries like an acidic soil so I used barrels the keep from leaching and having to fertilizer more often.
I used bark, wood shavings, wood chips, and saw dust that I got from a neighbor's project. Also pine needles I collected from the woods. Filled the barrels halfway with this mixture and put a layer of peat moss.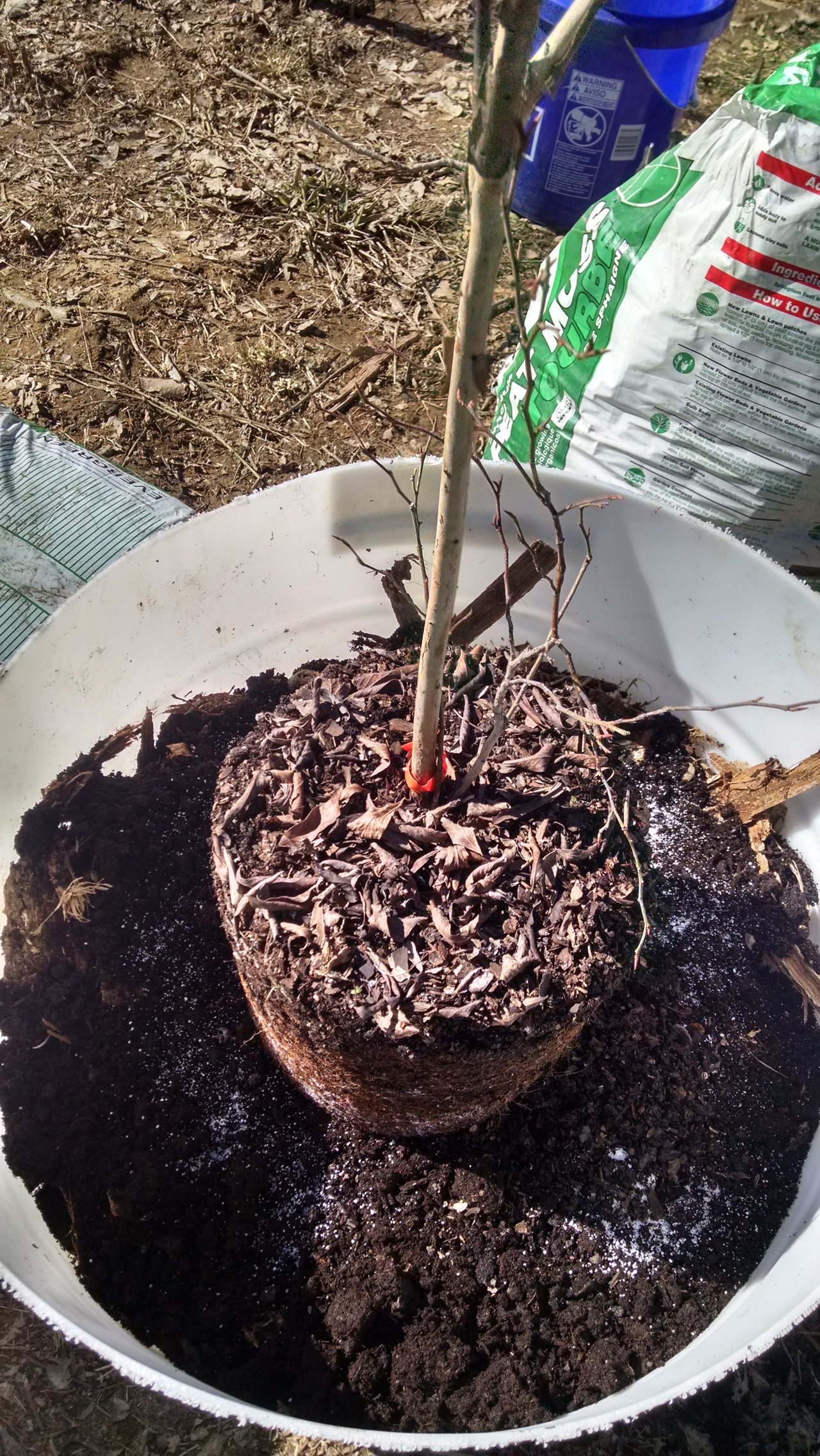 Then filled with woods chips I collected from one of the country roads, where the County was cutting trees back from power lines.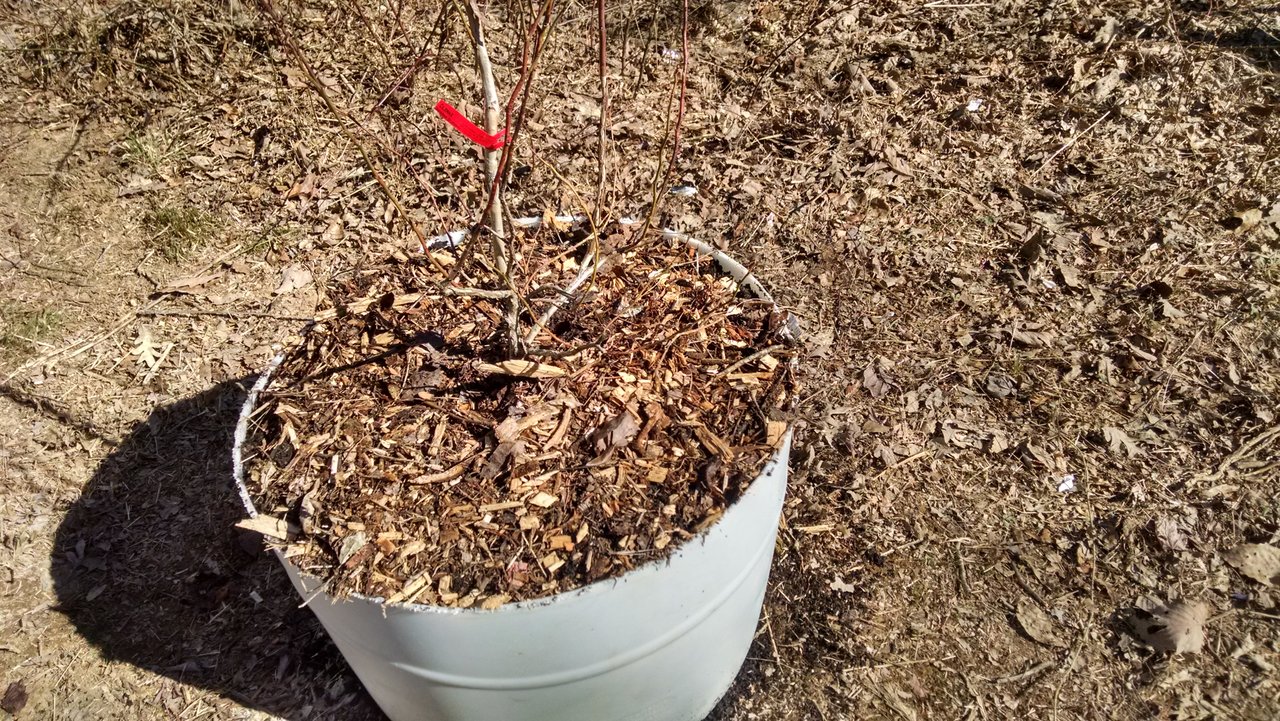 I bought 6 varieties of blueberries for cross pollination. There supposed to be a better yield with cross pollination. I'm looking forward to this harvest.