Just as I finished writing the previous blog I heard a scream coming from the barn.
Homesteaders know this scream, it is the announcement of new life.
I rushed over to the barn to see a sac of fluid, then two feet, a nose and within a minute there lies a bundle of joy taking it's first breath.
Akina was born.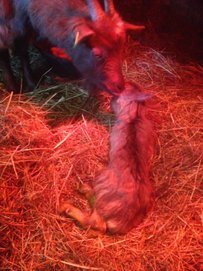 For the first time in many years this homestead has become a place for new life.
It feels like a milestone.
Mom Ayumi is very gentle and a very good mother for the little doeling.
Like a blessing from heaven the seemingly endless rain made way for at least a week of full sun.
At one day old Akina was already able to enjoy the fresh spring grass.. well.. a little bite maybe but she's having fun.
A couple days old now she is a bouncing bundle of joy!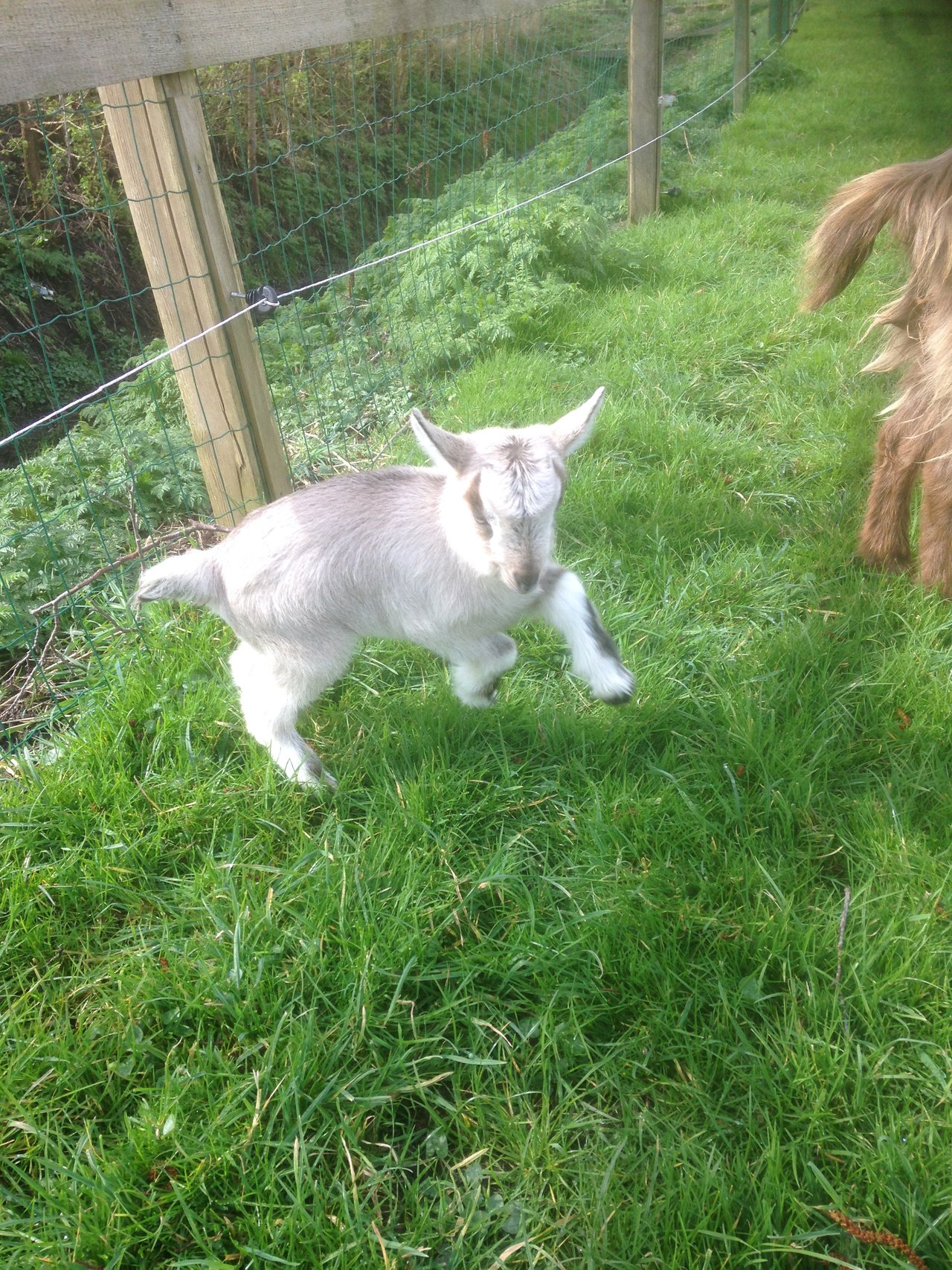 It seems like Ayumi's udder is filling up too much overnight so we are milking her in the morning.
Otherwise the pressure prevents Akina from getting any milk out, during the day and evening she drinks from both sides so we're good there.
Even though we don't separate yet and I don't milk her out completely she still gave me half a liter on a single milking.
Ayumi is waiting for her milkstand treats in the morning, stand perfectly still and doesn't kick or get nervous.
And her udder… ooh what a dream! Nice size, good teats, just perfect!
Much creamier milk also, just amazing.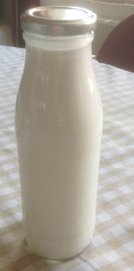 On that note I don't know the protein content and all that yet but I'm meeting a breeder next week (if still allowed to go out) so I'll ask him for info on that.
Yes we are picking up another Dutch Landrace Goat!
The breeder had three does for sale, we went with a young doe who is just a beauty!
You'll just have to wait and see.
She is fully registered and scored high marks when they showed her.
Super excited for that!
To top it off I had the vet check the toggs for pregnancies and you won't believe it but Shizu is three months pregnant.
Kimi is uncertain so we'll check her again in two weeks on the vet's recommendation.
As things stand now the next breeding will be Dutch Landrace goat only because they do better (I will do an evaluation/comparison blog another time).
For now we are just enjoying spring and our new little ray of happiness!