Recent events made it clear for us we needed a fence asap.
We all know fencing can be very expensive so the first thing that comes to mind is to work with what you have.
We scrambled together what we have and thought up a design.
We quickly came to realize we didn't have enough posts so instead we made some adjustments to the concrete property markers to sort that problem.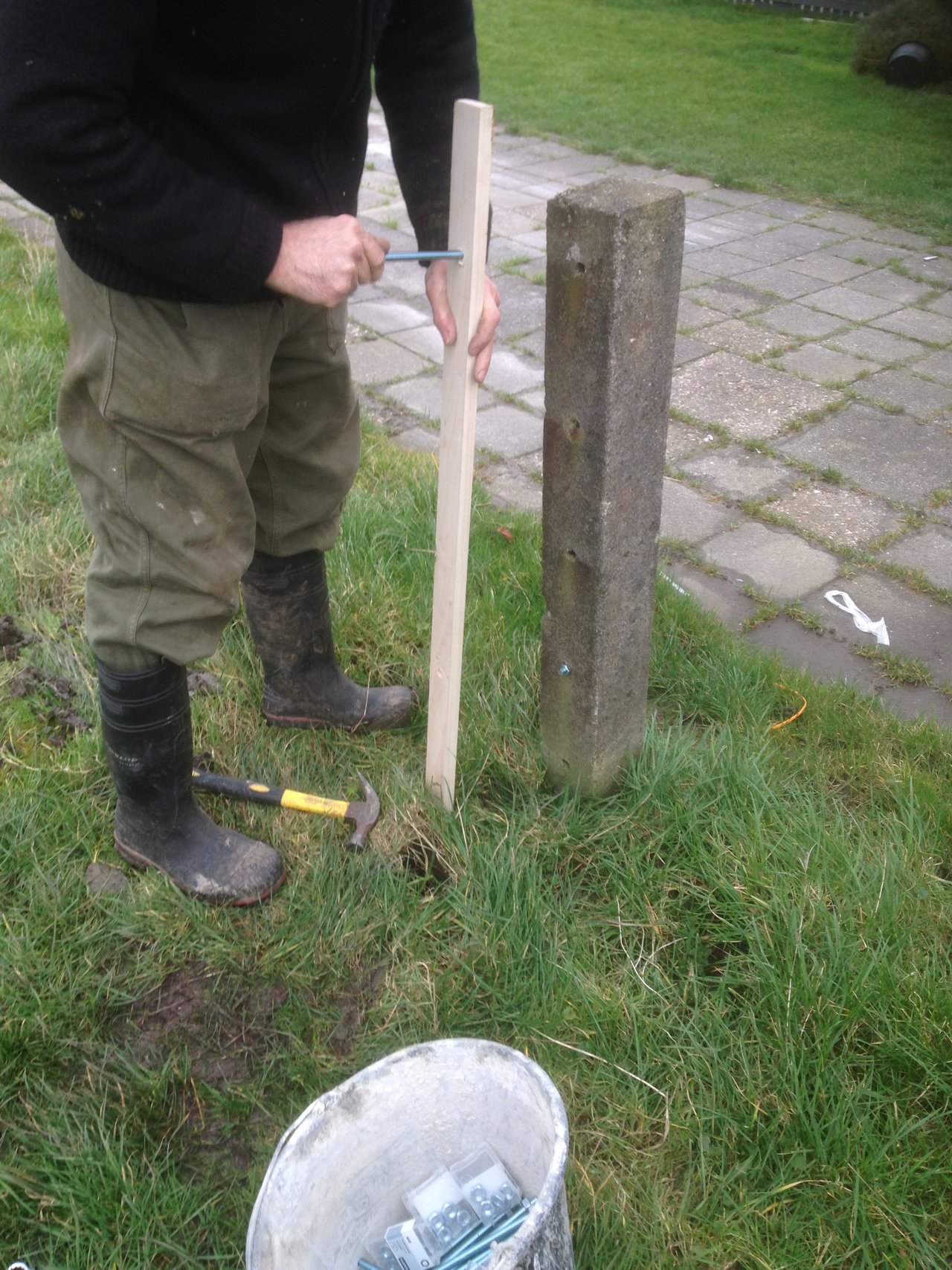 Some parts of the property are build upon an old road so we couldn't dig deep enough, we filled those shallow holes with concrete and an iron support to hold a post up.
For the fencing itself we had wooden planks and a bit of leftover chicken wire.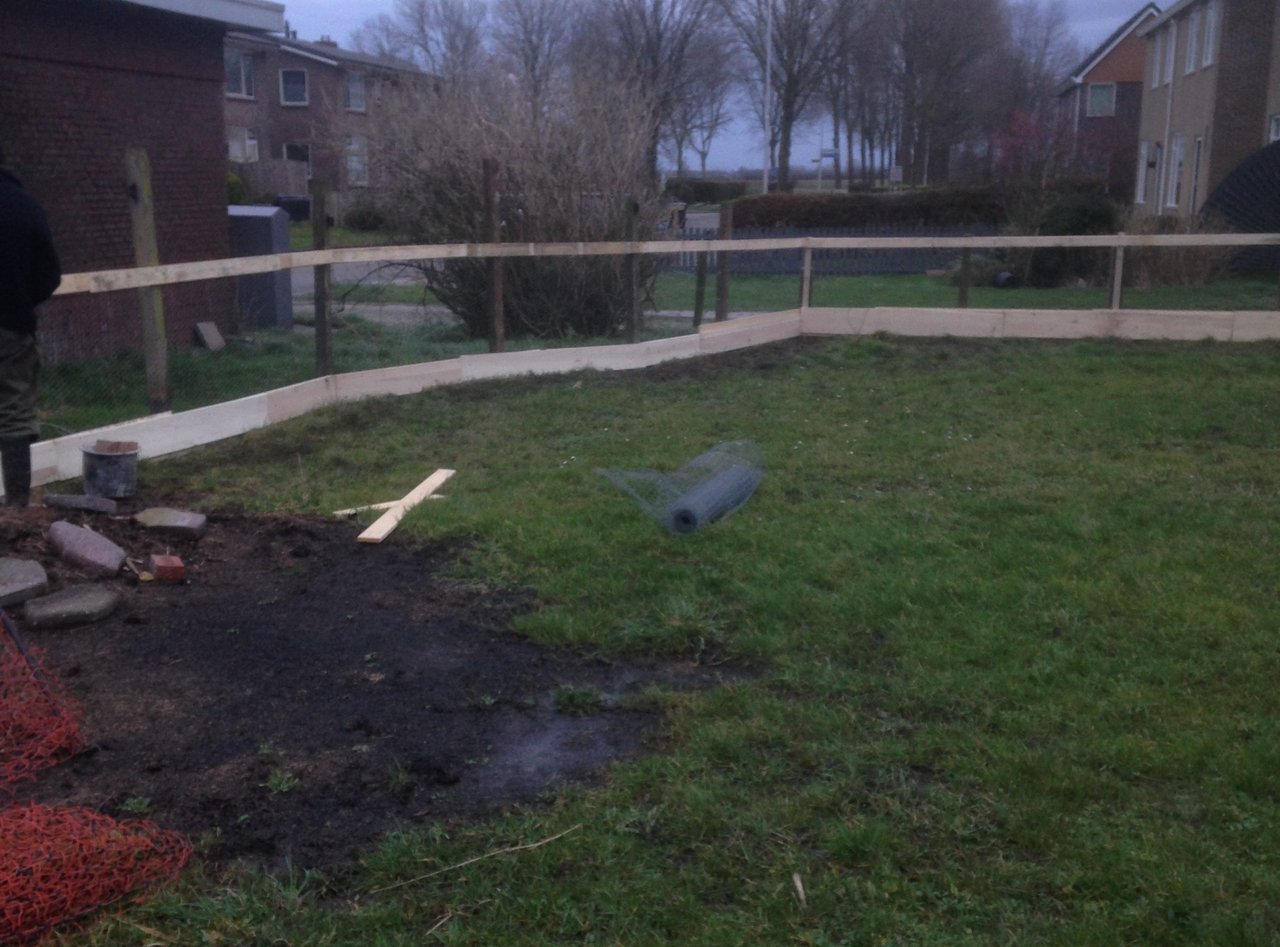 The bottom plank is larger on purpose so the "unwanted munchers with fluffy ears" can't see the tasty stuff growing on our side of the fence.
(If they still get in my yard now, they are done for.)
We constructed it as a permanent fence but at some point we want to redo the fencing on the whole property and make it all in one style.
(It's just not an option right now.)
For access we made a gate well enough to hold goats, chicks but mainly the Shiba Inu in.
No place to put your paws!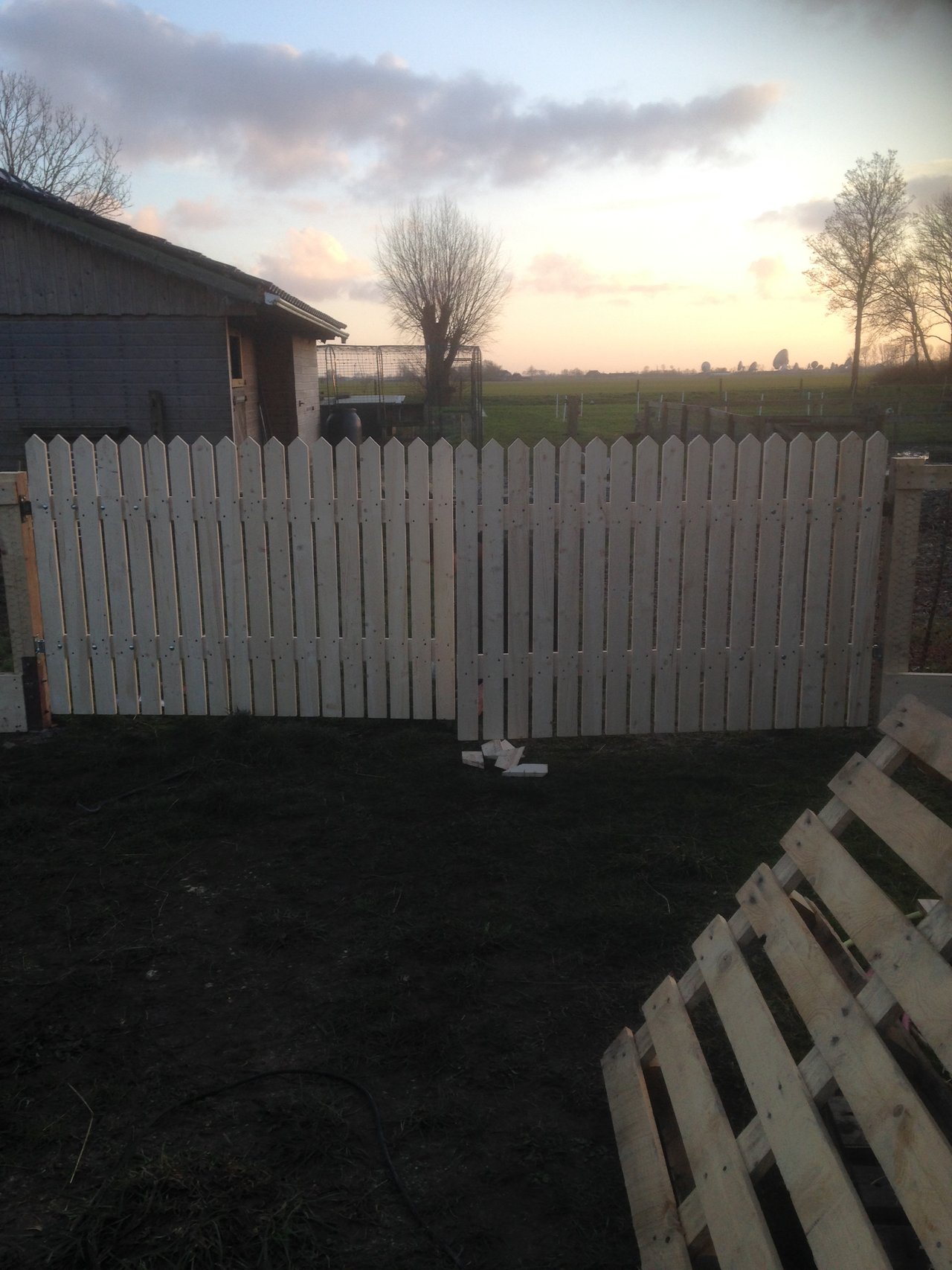 We ran out of chicken wire so we'll continue with a taller type of fence.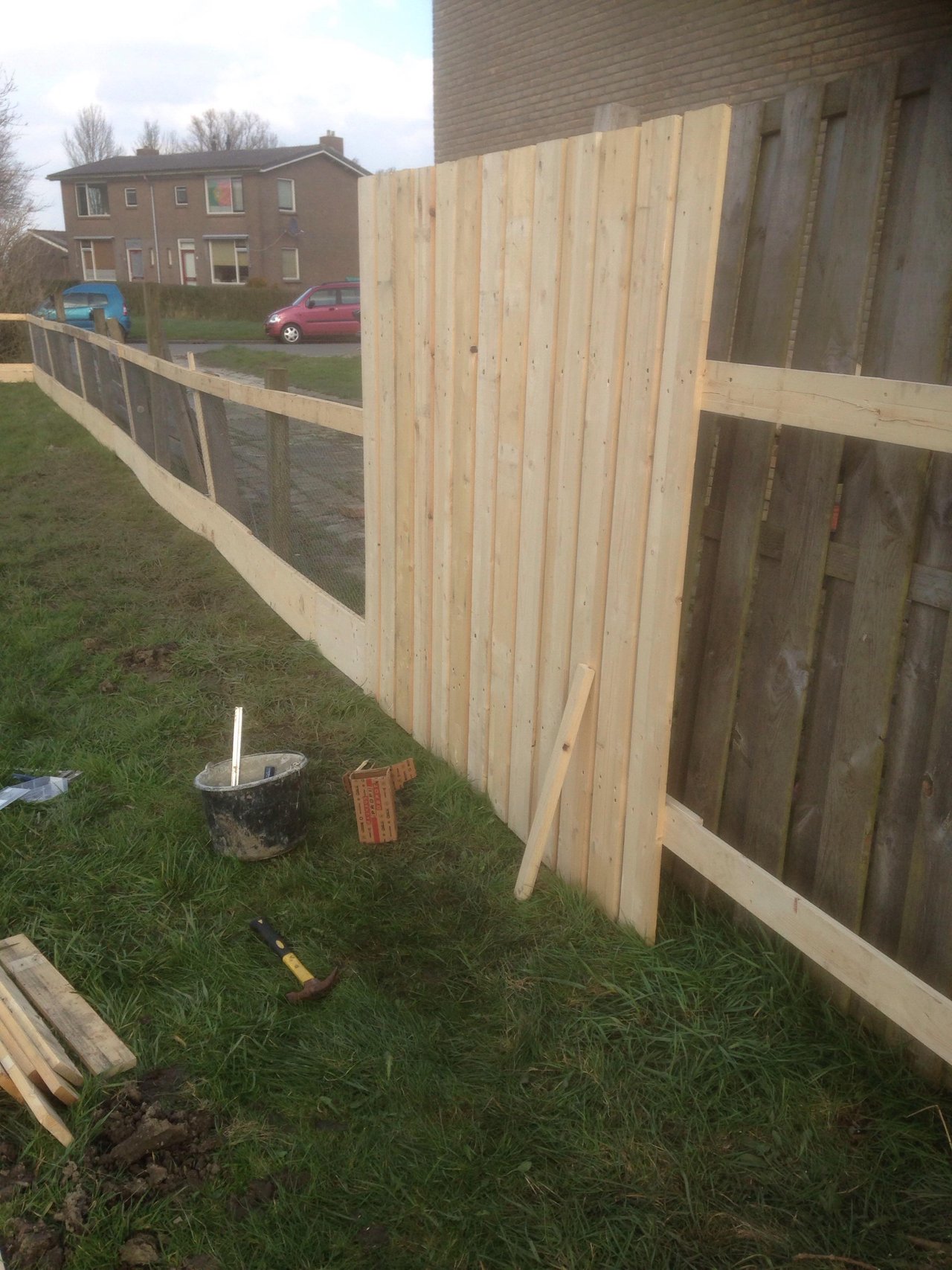 Not completely done yet but we're getting there!
Also I'm going to put plants and trees along the whole fence to cover it up. We've recently added a cherry tree, hazelnut, ginko, chesnut and I've got a bunch of cuttings waiting for warmer weather.
Meanwhile we are also very busy with seed starting this time of year.
We still don't have the baby goats yet, poor Ayumi is a couple days over due now but still well.
We've got some news concerning the goat herd but that'll be for another time.
That's it for now, take care guys!