Yes I did it. I grabbed my seeds and sown some veggies outside.
Our february weather has had the characteristics of march/april and it doesn't seem we'll get a proper winter this year.
I decided to take a gamble and sow some seeds of older packages.
Some bok choy, early cauliflower, onions and beets. They were going in one of the new raised beds. I filled another one with potatoes but left the middle part open for some flowers.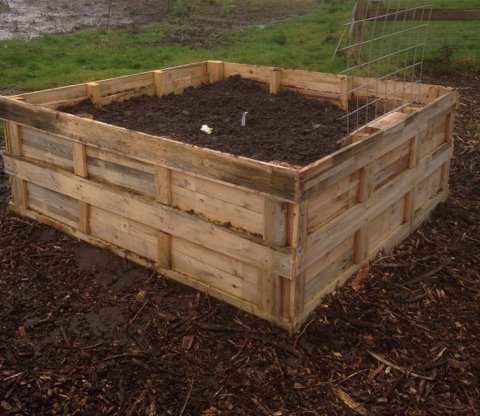 (Not completely full yet, we've been hauling free soil and need another load)
I still have two more beds to prep but all that shoveling of wet soil wore us out. We have moved that chore to next weekend. I will probably sow some carrots, lettuce and spring onions in the next bed.
Our bucks have left our place so I need to clean out their stall. Ayumi gets a space of her own to give birth (she can go to the other girls if she wants). Her udder is still filling up at a steady pace so she's being watched closely.
I must say I really like this breed so far. She is all settled down and easy going. Her hooves are just amazing, such low maintenance while on soft ground most of the time. And yes she is more outside when it rains.
So far all the promises about this breed are true and Ayumi herself has grown on me.
I really love that goat.
For as far as expanding the goat herd we are looking at potential kids from Ayumi and Kimiko (Shizu still attracted some attention from the buck last week even though it shouldn't be her time, I am noting her down as not bred for the time being).
I am not expecting a ton of kids from them. Ayumi has one I think, her belly isn't that huge. I am not expecting many from Kimiko either.
That means we are probably bringing in one or two more goats this year and another Dutch Landrace goat is certainly high on the list.
I haven't milked Ayumi yet but the way her udder is growing she is sure showing potential (nice attachment of the udder and good sized teats).
We might even consider a Landrace buck to improve (on health and climate suitability, can't say anything about the milk yet) future kids from our toggenburgs.
We are definitely excited!
And OMG you guys! Just before posting this I felt Ayumi's baby for the first time!!
A little one is definitely alive and kicking!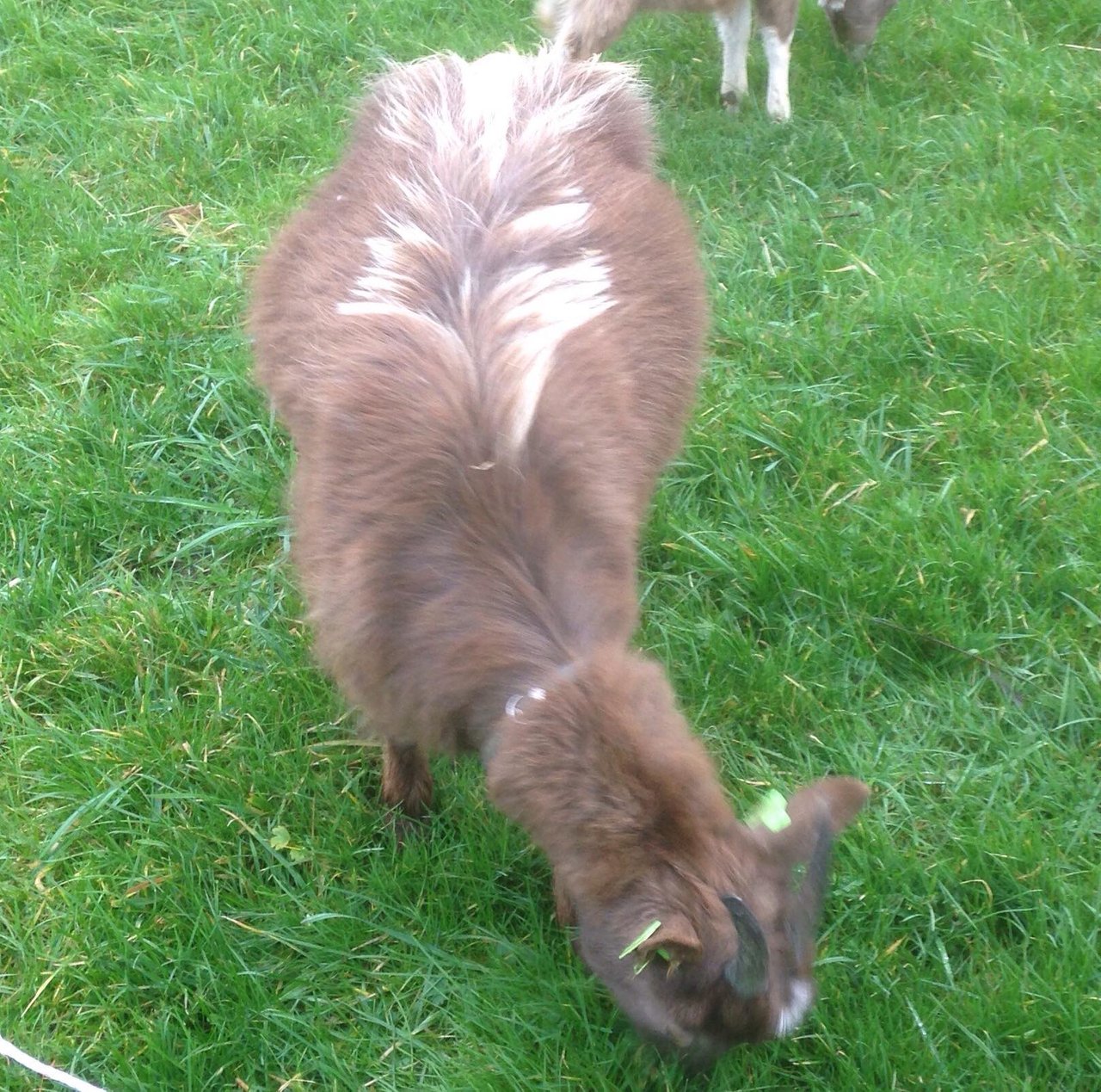 Pregnant Ayumi