My husband has been growing several species of peas and beans that were passed on through generations. He got me into collecting peas and beans and together we have started a small collection of native seeds.
Two of the pea varieties share a very special relationship. Essentially they are the same pea but a few decades ago the stock got divided into two. One part was cultivated in an area just north of the capital, the other went further north.
We know seeds take note of their surroundings and store that information in order to produce healthier offspring (more suited to their surroundings).
In terms of distance the areas were relatively close to eachother and share the same weather and such. The difference lies within the soil. The first lot (north of the capital) has more sand than the other area which is heavy clay.
Over a couple decades these peas changed so much they taste very different while being the same pea.
The one that moved most far north now goes by the name of Friesian Sweet Pea (a gray pea).
The color changed into a brighter red, it is sweeter than the other, flowers earlier and has a thinner skin.
Nothing has been changed in the way these are grown except for the soil. Every time we cook these it reminds me of their history. Both of them are planted in our garden every year and should be sown right about now.
I very much love the flowers ranging from a light purple to a soft blue.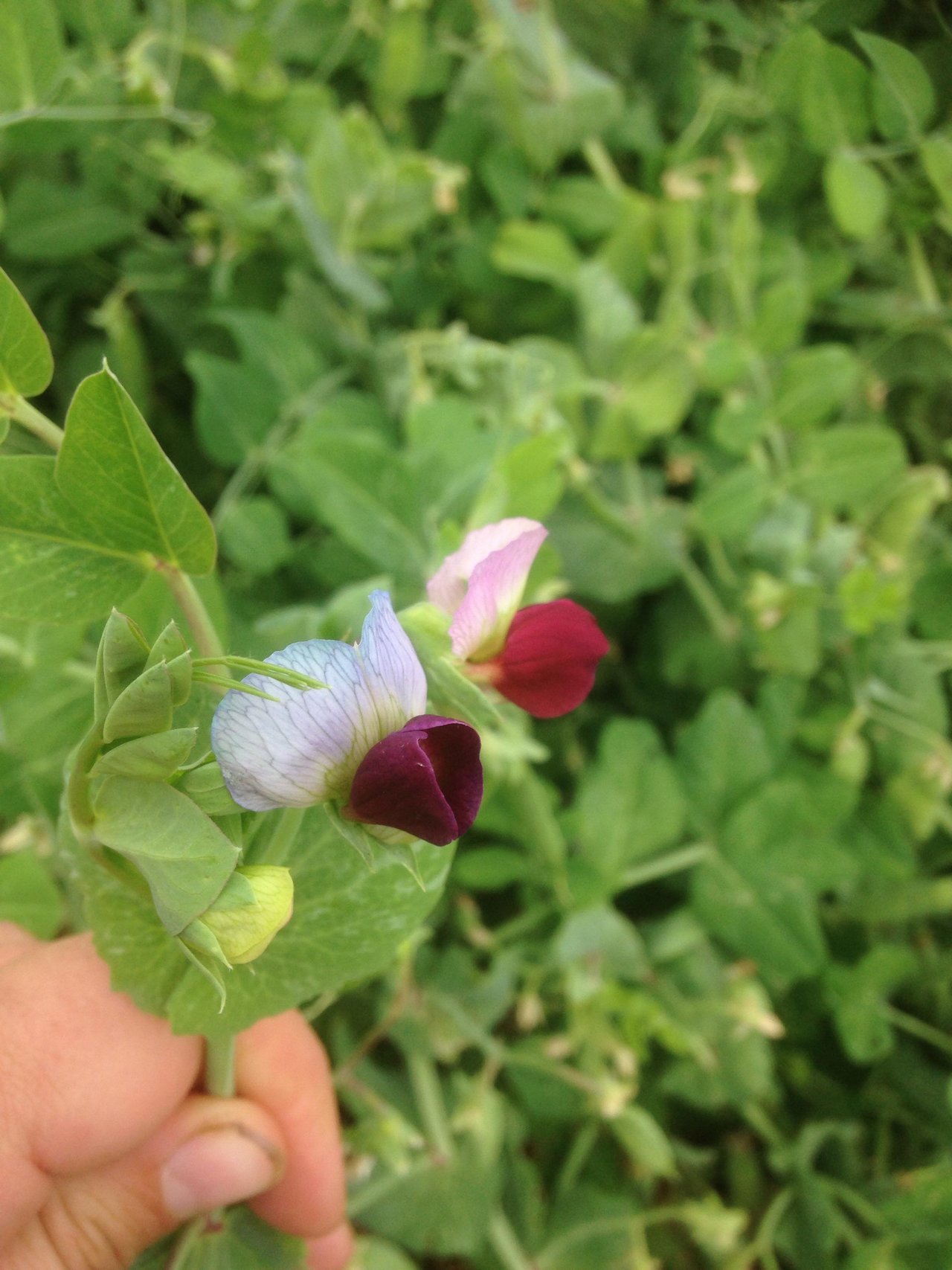 Picture from last summer
I think there are many more varieties out there that changed their flavor and looks based on new surroundings.
Isn't that just exciting?