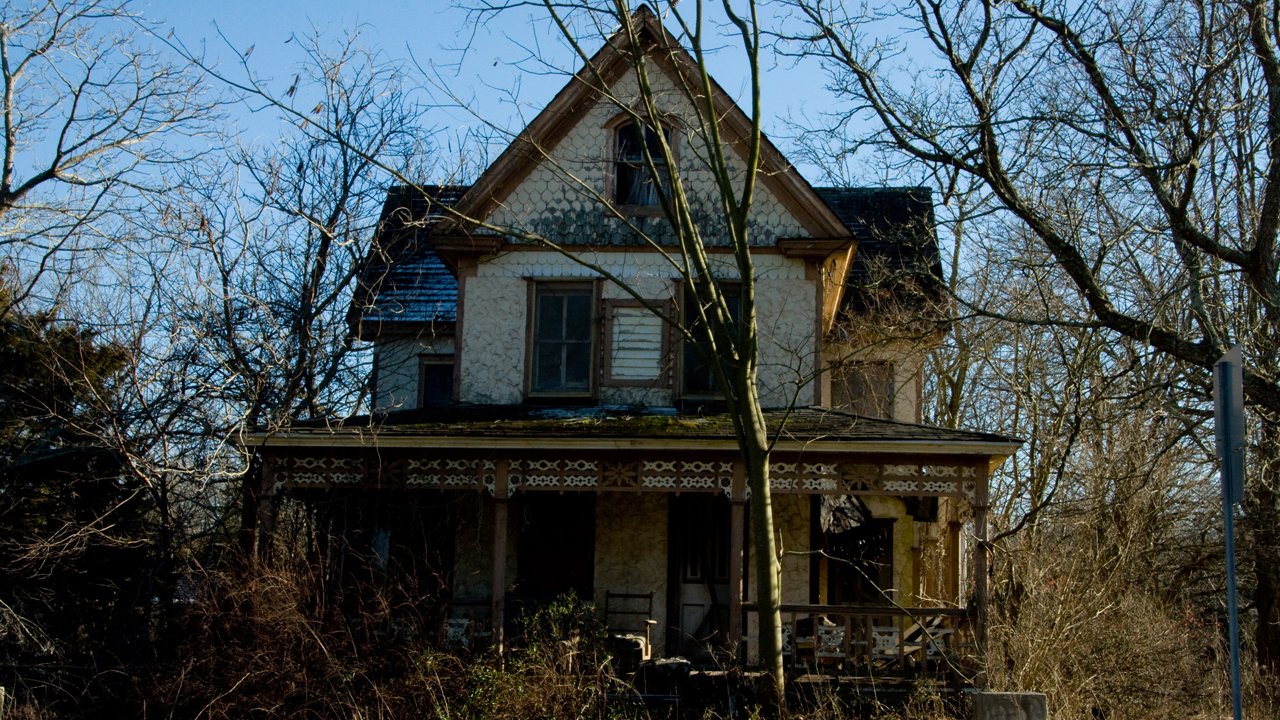 Fred "Hei, do you know about the old house story in the middle of the forest in this village?
Andy "no, what happened to that house?"
Fred "they said there was once a carpenter was looking for firewood amid the forest, then he heard there was a woman sounds crying. Without any suspicion he followed the direction of the sound, the voice was headed to a house. That's the old house that is often told by the people here.
When the carpenter arrived at that house, suddenly the sound of the crying was lost and not heard anymore. The carpenter wondered and entered the old house to look for the sound of the woman's crying, he thought that the voice was the voice of a woman who needed help, then he opened the door of the house, when the door was opened, suddenly he heard a laugh, her voice is very shrill. "
Andy "maybe she used to be a singer"
"Yes maybe, no, I'm serious ..."
Andy "ok..ok..i hear you"
"Then the carpenter was astonished and searched for the voice while shouting
" who are you, where you are "
while searching the entire room that is in the house, the carpenter did not find the woman who was laughing, there was no one there, then suddenly he felt something strange with the voice, in his heart he said "why there is a voice but no one there?" then the carpenter's fear arises, suddenly the voice of laughter was turned into a cry, the carpenter even more frightened, his body trembling, his heart beating very fast. When he stepped out of the house, suddenly the door of the old house was closed. The carpenter grew more frightened.
and then suddenly...
Andy "then suddenly what?"
Fred "ah, i have to go to the toilet first :)" ...
Hei thanks for reading my short story, if you like it please support with follow, comment, resteem and upvote this post, i promise will make it better
HOPE YOU ENJOY
Picture Source
http://www.google.com/hauntehouse