Hello everyone,
Today I want to address the issue of how best to listen to music from posts done using Dsound platform.
What I normally do is look out for the post on the main steemit platform without going to Dsound.
I click on the dsound post and it opens up. Then scroll down to the end of the write up,
There you should see a link that says - "Listen from source (IPFS) "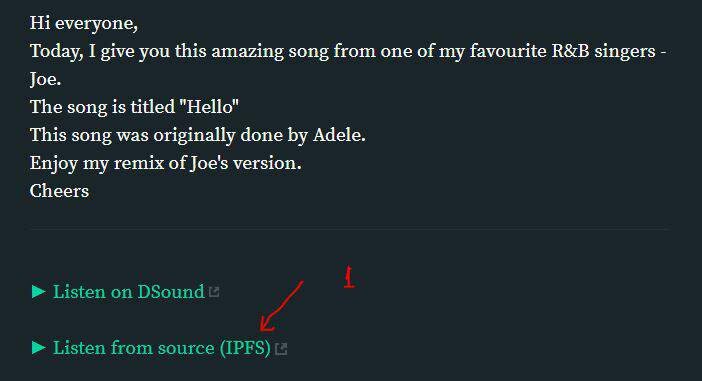 Click on the link, and it should take you to a page that looks like the shot below where it will load and start playing the song in the post.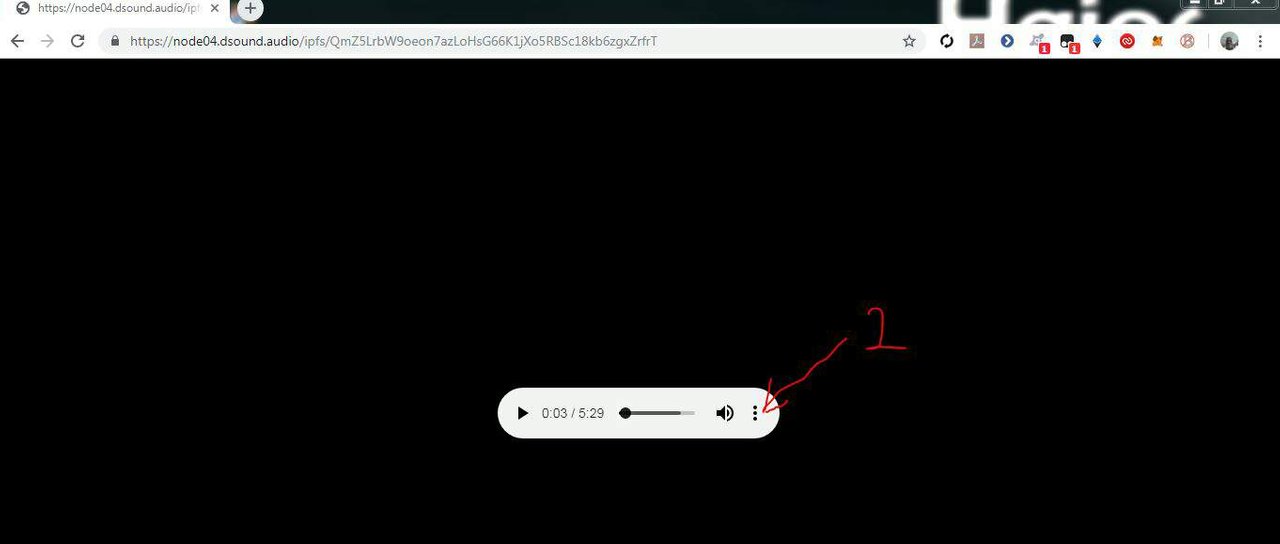 Now if you decide to download the song you are listening to, all you need to do is look for three vertical dots to the right side of the speaker icon. Click on the three dots. It will reveal the download button.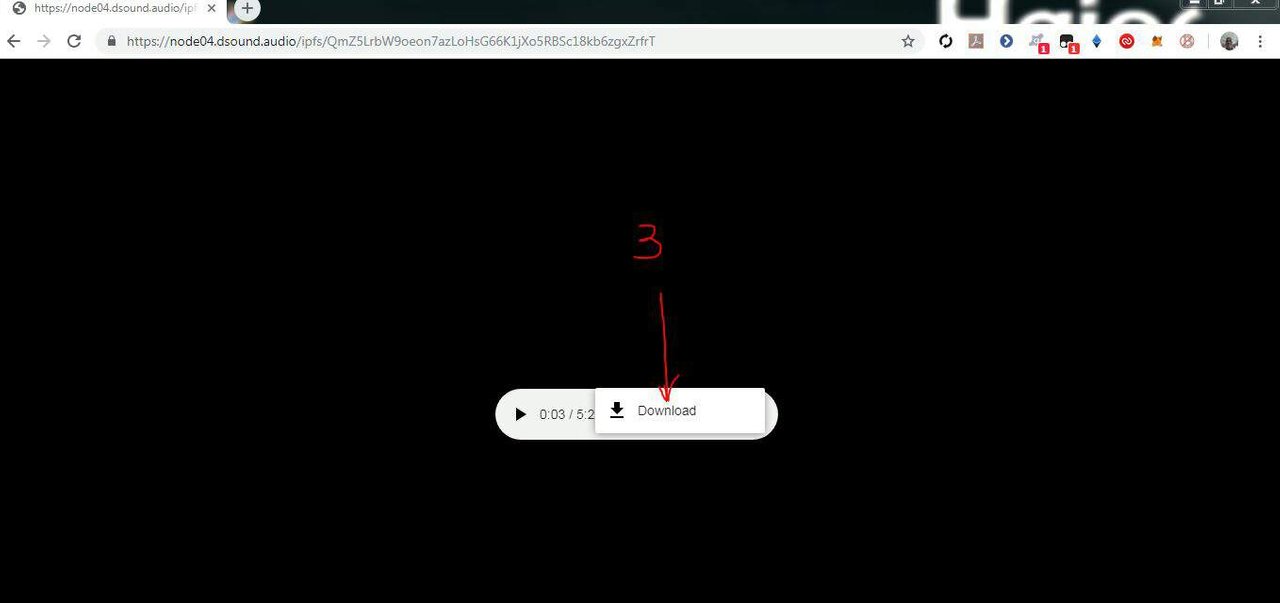 Click on "Download" and the song will be downloaded unto your device.
That's all folks.
Cheers
Posted using Partiko Android