Streemian is a service that allows us to copy the upvote or downvotes of other Steemit users. This can be a great tool for curation purposes. If you like the work of some great curators like @curie, @liberosist or @acidyo you can follow them and earn some extra curation rewards while also helping out the good authors out there.
Here is a step by step guide on how to set up your Streemian account and how to follow your favorite curators.
---

Go to https://streemian.com and click on Register in the top right corner.

Enter your Steemit username without the "@", email, Streemian password (NOT your Steemit Password)
After you hit Register there will be three things you need to do before can join a trail.
This should take you about 5-10minutes depending on your speed.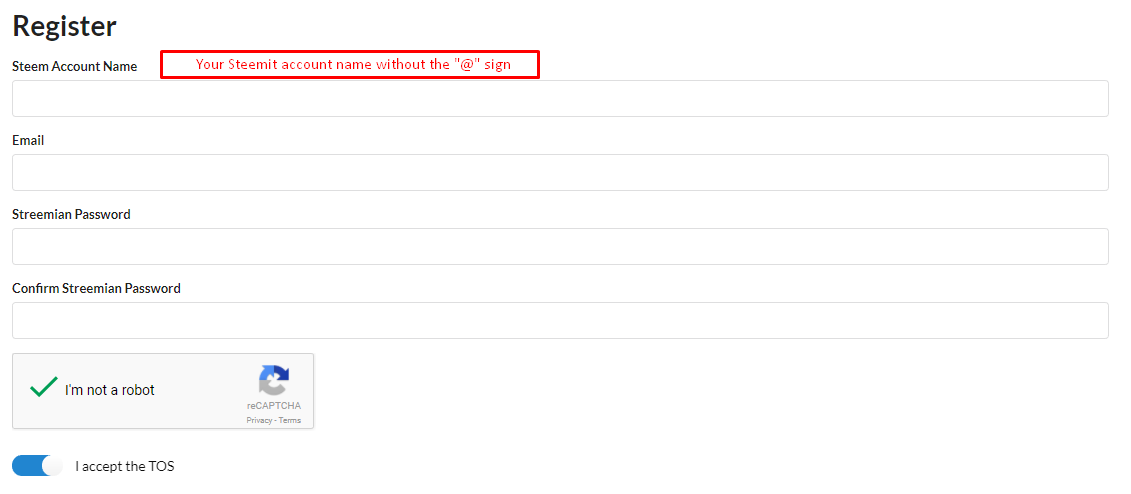 Verify Your Email
After you clicked Register Streemian will send an email to your email address that you used for registration. If you do not see it in your inbox check your spam folder as well.
Click the link provided in the email, you will be redirected to Streemian and your account will now be verified.

Verify Your Steemit Account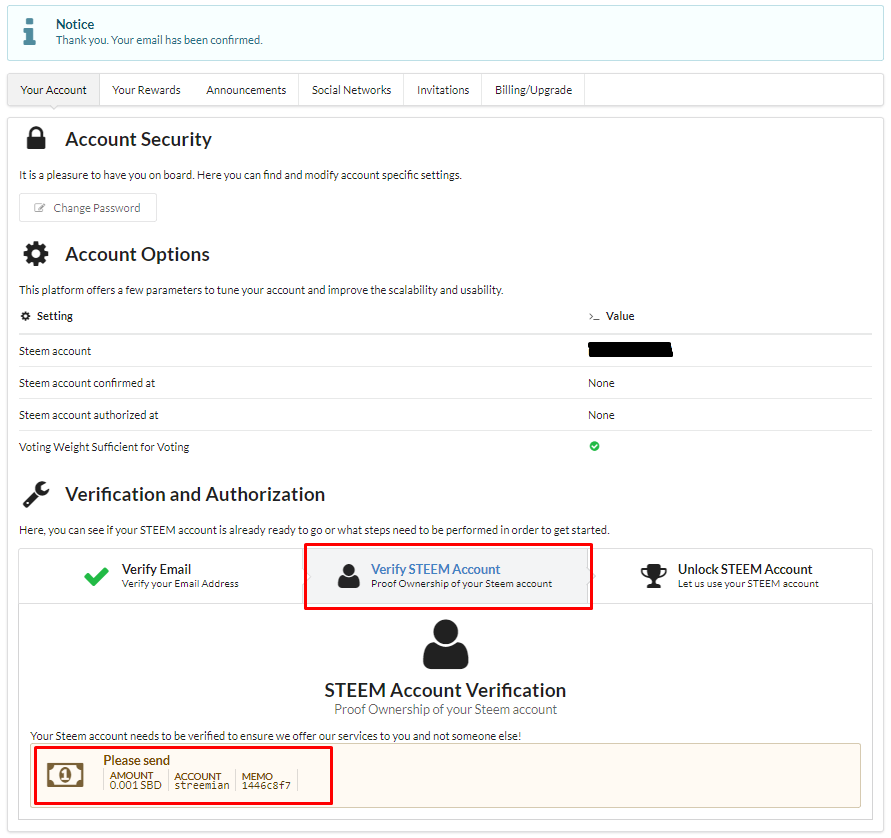 Send 0.001SBD to @streemian with the memo provided. This will verify that you are indeed the user of the Steemit account.
To send 0.001SBD got to your Wallet in your Steemit account. Under Steem Dollars you will see a dropdown menu icon. Click and navigate to Transfer.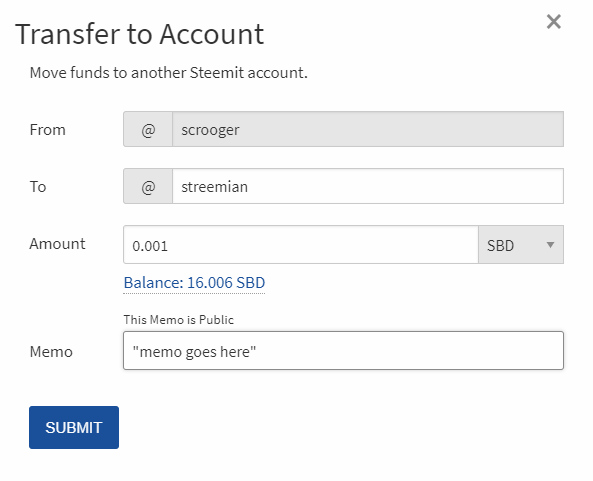 When on this window you can enter "streemian" as the recipient.
0.001 SBD as the amount.
Copy the memo from the Streemian website and enter it here.
Click Submit.
Your Steemit account will now be verified.

Unlock Your Steemit Account
Next we need to give Streemian permission to upvote on your behalf. There are many options to do this but I prefer to use the SteemJS Authorization App as it is extremely simple and easy.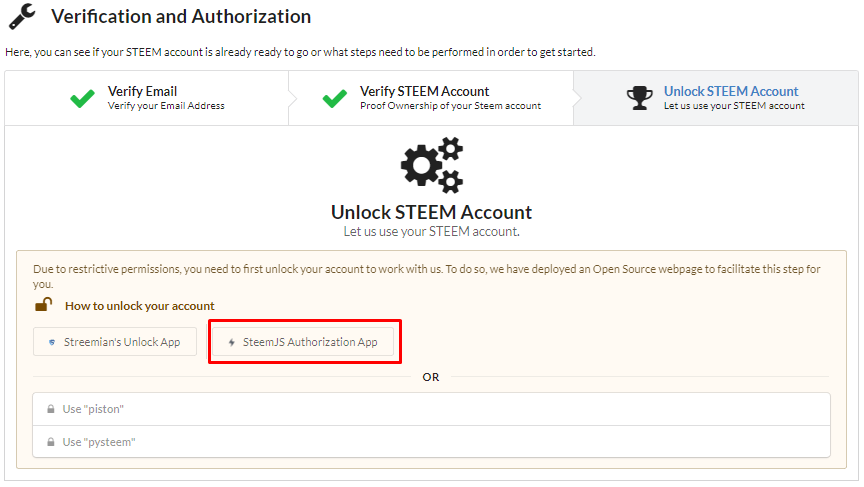 You will be prompted by Streemian if you want to give them permission. Go ahead and click continue.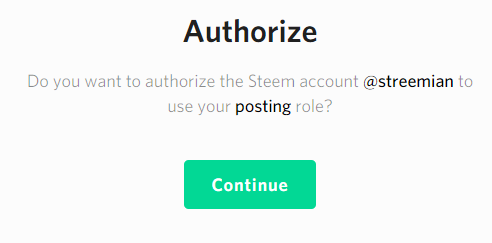 The next menu is where you need to enter your Steemit Username (without the "@" and Password OR Private Active Key. I suggest you use your Private Active Key.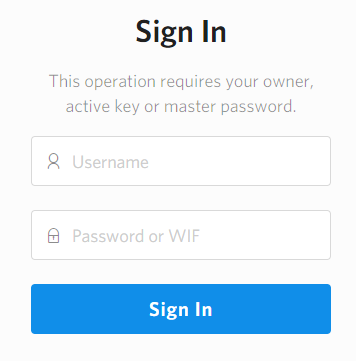 To get your Private active key go to your wallet in Steemit.

Click on permissions and then look for your Active key. Make sure you select your Private active key.

After you entered your Username and Private Active Key you will see two green check marks. If you do not see the two green check marks make sure you followed each step correctly and there and no spelling mistakes in your username (remember without the "@").
Make sure you have your Private Active Key and not your Normal Active Key.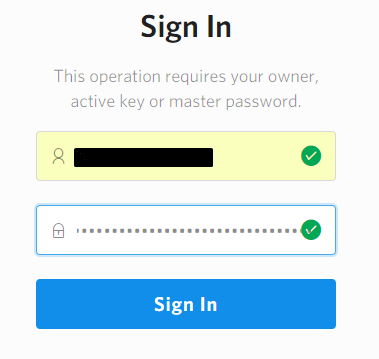 When you hit sign in you should get a "Success" message.

One last thing to check is that your "Voting Weight Sufficient for Voting" is enabled.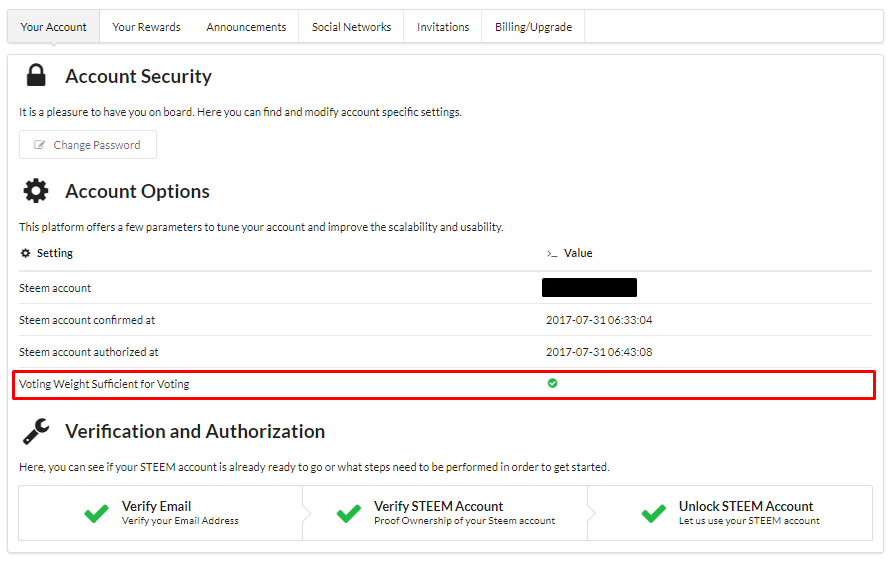 You can now start following curation trails.
To view the available trail click on Services and navigate to ** Curation Trail**.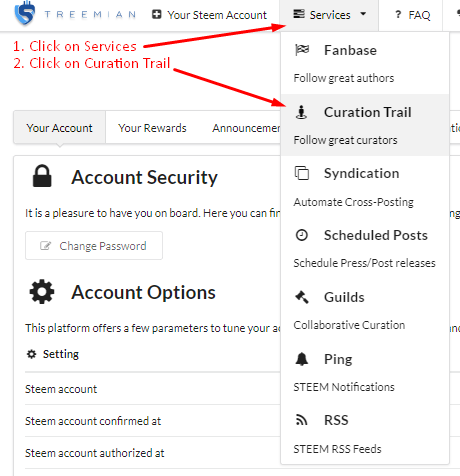 You will see there are many trails to choose from. You can click on your favorite trail and select Join Trail.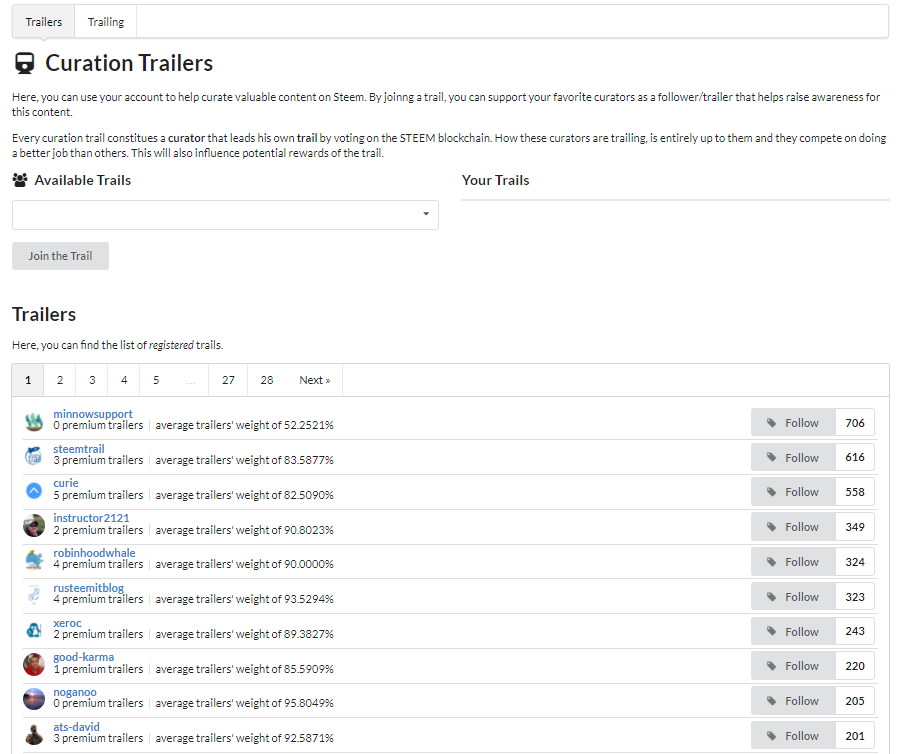 After joining you now have the options to select how you would be trailing them. Click on the Curator you are trailing.
There will be a few settings that you can adjust according to your preferences.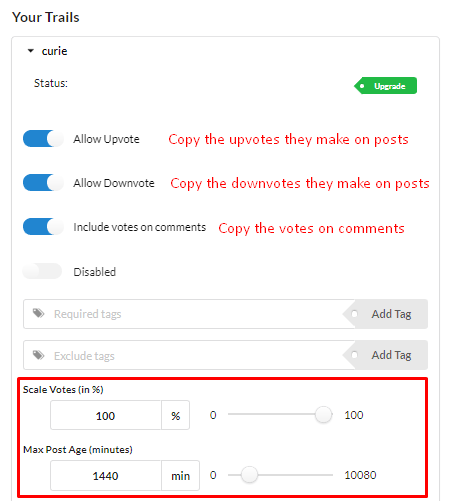 Allow Upvote: Copy all the Upvotes that your curator makes on posts.
Allow Downvote: Copy all the Flags that your curator makes on posts.
Includes Votes on Comments: Copy all the Upvotes that your curator makes on comments.
Disable: Disable the trail, this will stop copying the curator on all votes made.
Required Tags: Only votes for posts with these tags.
Exclude Tags: Never vote for posts with these tags.
Scale Votes (in %): This will say how you copy your curator.
Example: If you choose 100% and your curator upvotes a post with 70% Vote Weight. You copied upvote will also be 70%.
If you choose 50% and your curator upvotes a post with 70% Vote Weight. You copied upvote will be 35%.
Max Post Age (minutes): This will set the maximum age a post can be in order to be voted on.
Remember to click "Update" after changing any settings.
This concludes everything you need to know on how to set up and join a trail on Streemian. Remember to keep an eye on your voting power. Following too many trails might be fun but might drain your voting power extremely fast.

Thank you for reading! Steem on Steemians!