So I'm doing this siding job covering up old stuff with new. They didn't like my idea of ripping the old off, repairing the underlayment and putting new on new. The problems you run into are things like this ->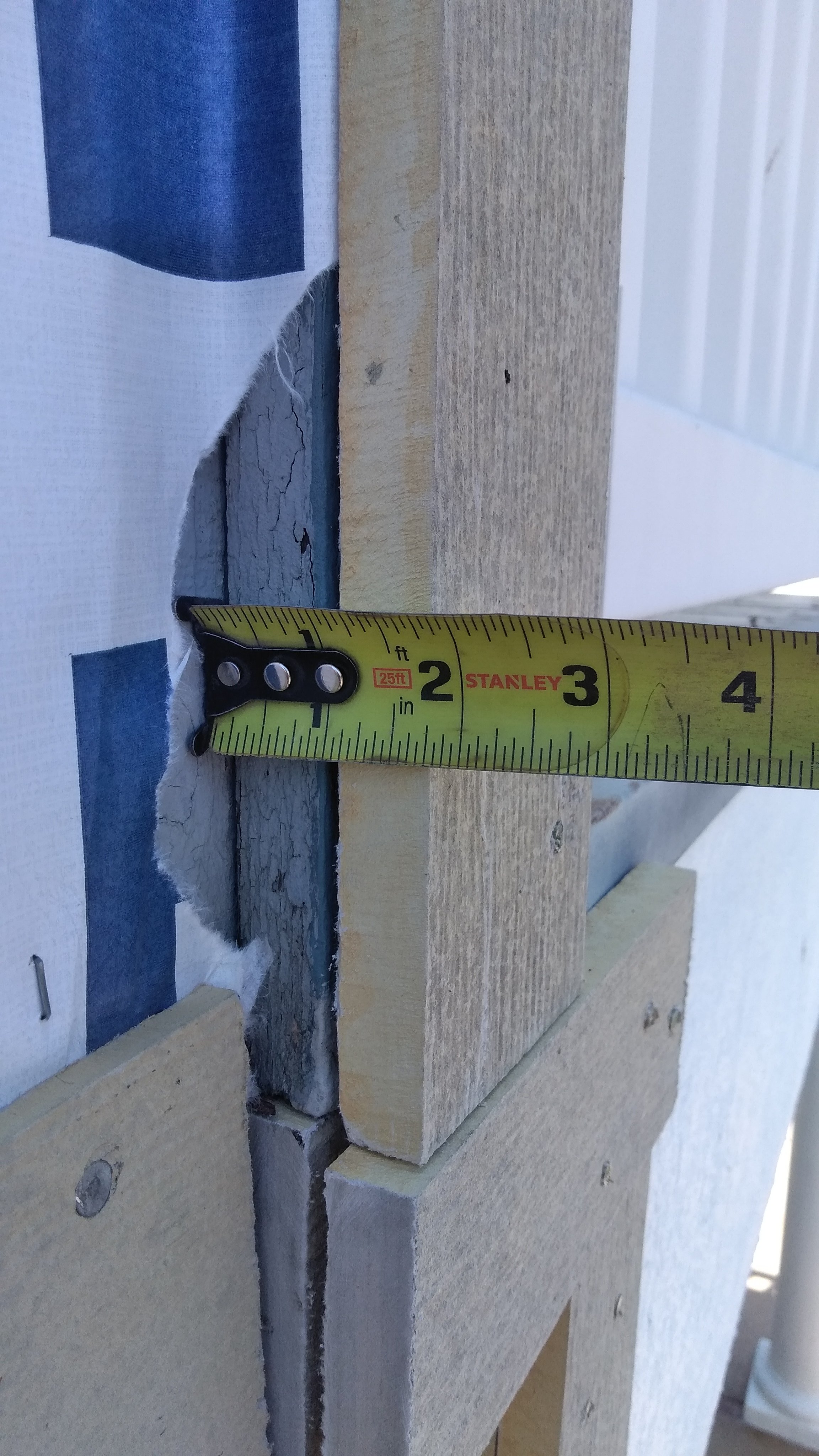 What do you do to hide such an ugly mess?
Tell me I want to know.
I opted to cover it with a 1x2 of rough cedar so the new siding would butt up against new wood and the cracks between the two 1x4's would not show so bad. Besides it's all going to get caulked and re-caulked before the painter gets to it. Cauling can hide many sins.
No. I didnt take a pic of it because I didnt stop to think about it, so. Anyways. You can't fix stupid and it's pretty stupid to be doing what we're doing on this house but that's what the stupid homeowner wants, that's what they'll get.
I simply hate doing such shitty work because stupid people don't want to spend an extra dollar. It's ugly, I know, but what would you do?