Hello all,
So here again I am going to share our monthly food gifts allocation program. As you know we are doing this for more than 3 years, the program might impact more than 100 families and thousands of people. Sometimes we need to help the same families as their needs are urgent. But we are trying to help the way it possible.
This time we helped 6 families in our community. The post is not to fundraise for the program but I really like to share what we are doing for our community people. It may create awareness and inspire youths from a different corner in the world to act against poverty.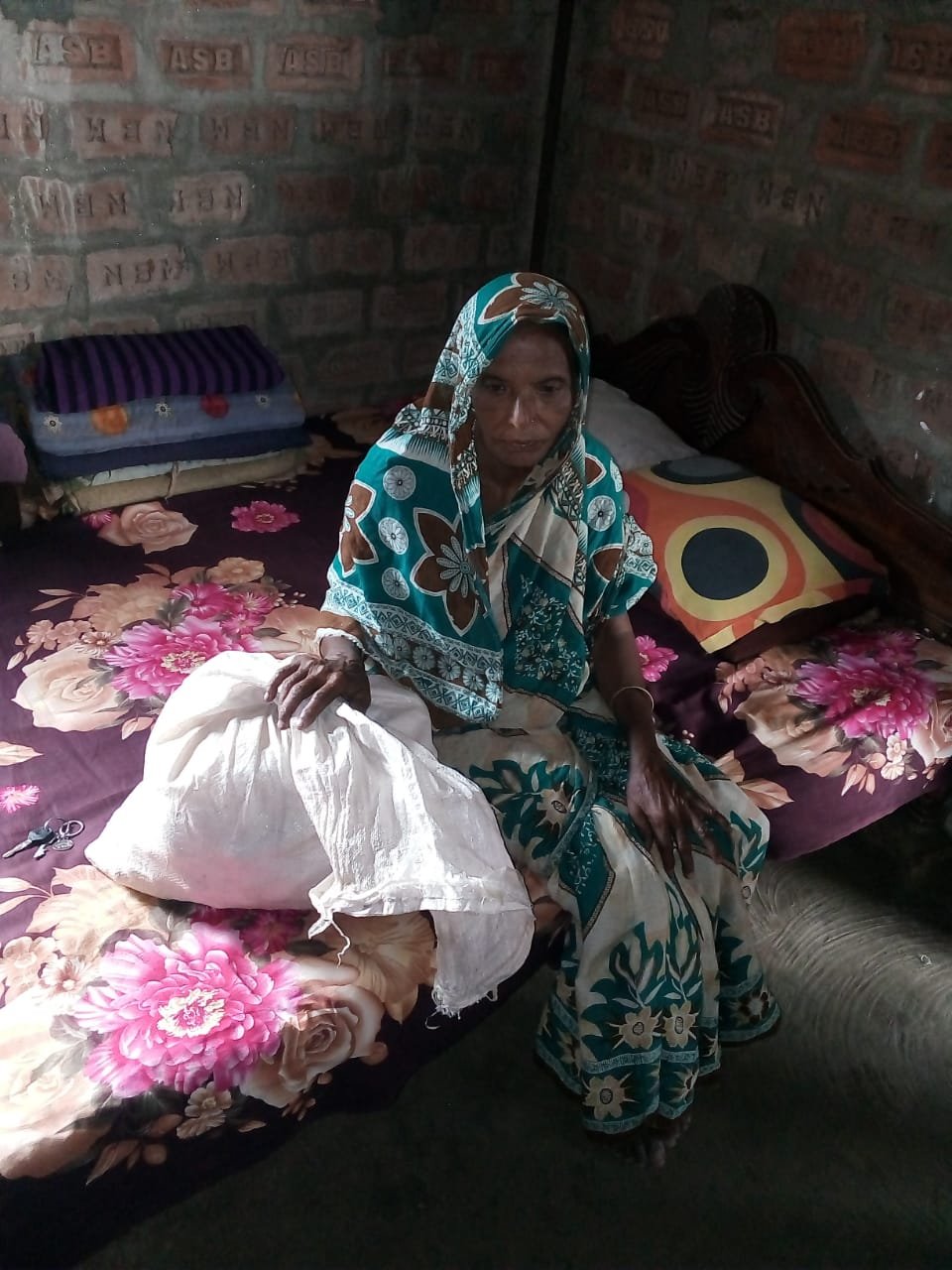 This time we arranged vegetable oil, onion, rice and potatoes. These are very basic foods for many of us. Some of them visited our home to get the gifts but we tried to take the food to their home who couldn't come.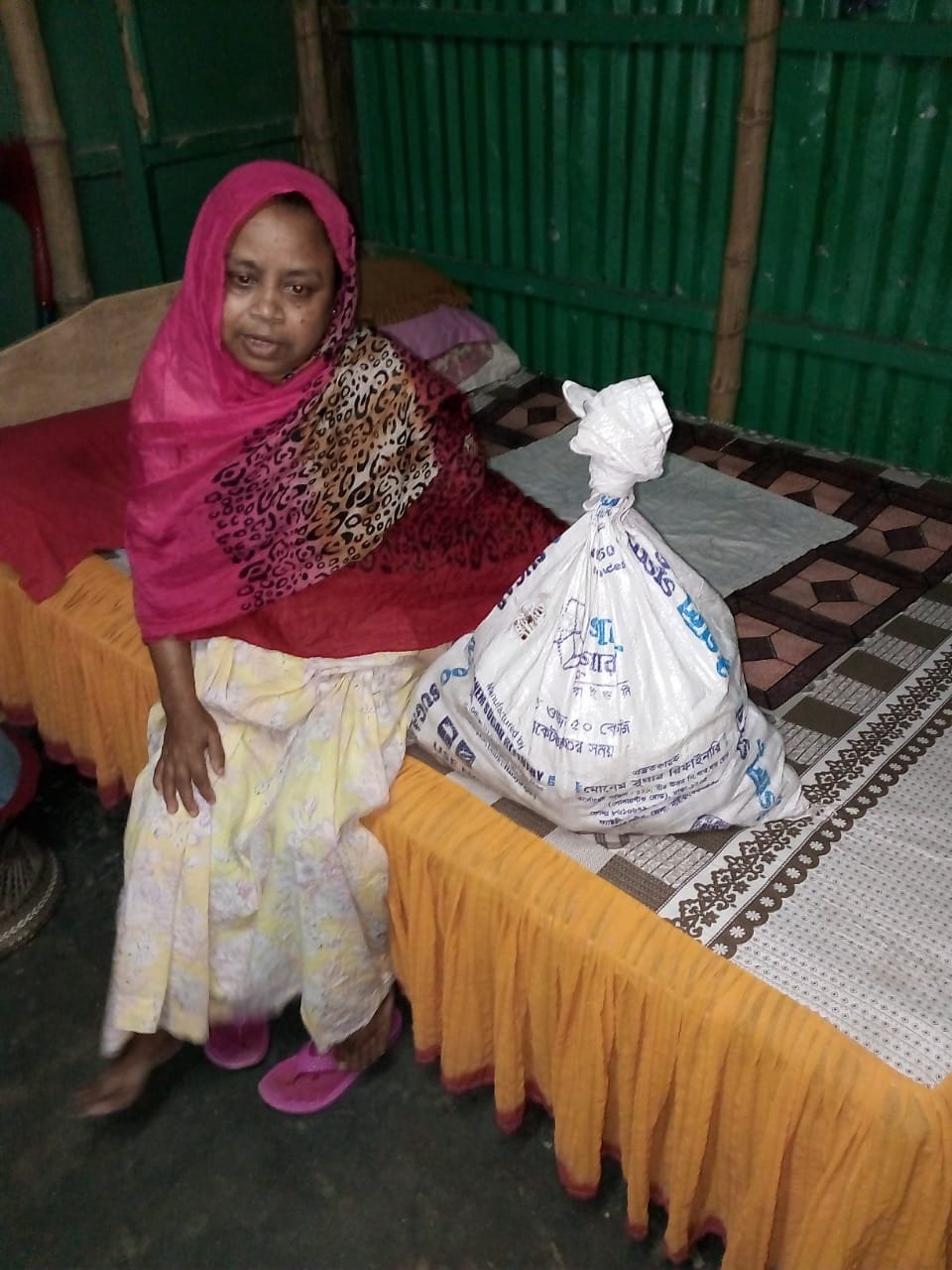 In the above picture, the woman is living close to our house. She is living alone after the marriage of her daughter. Her husband died living a small hut and she can't manage things for herself. She often comes for help but we always can't offer every time. As the need are endless, we can do whatever we able to do.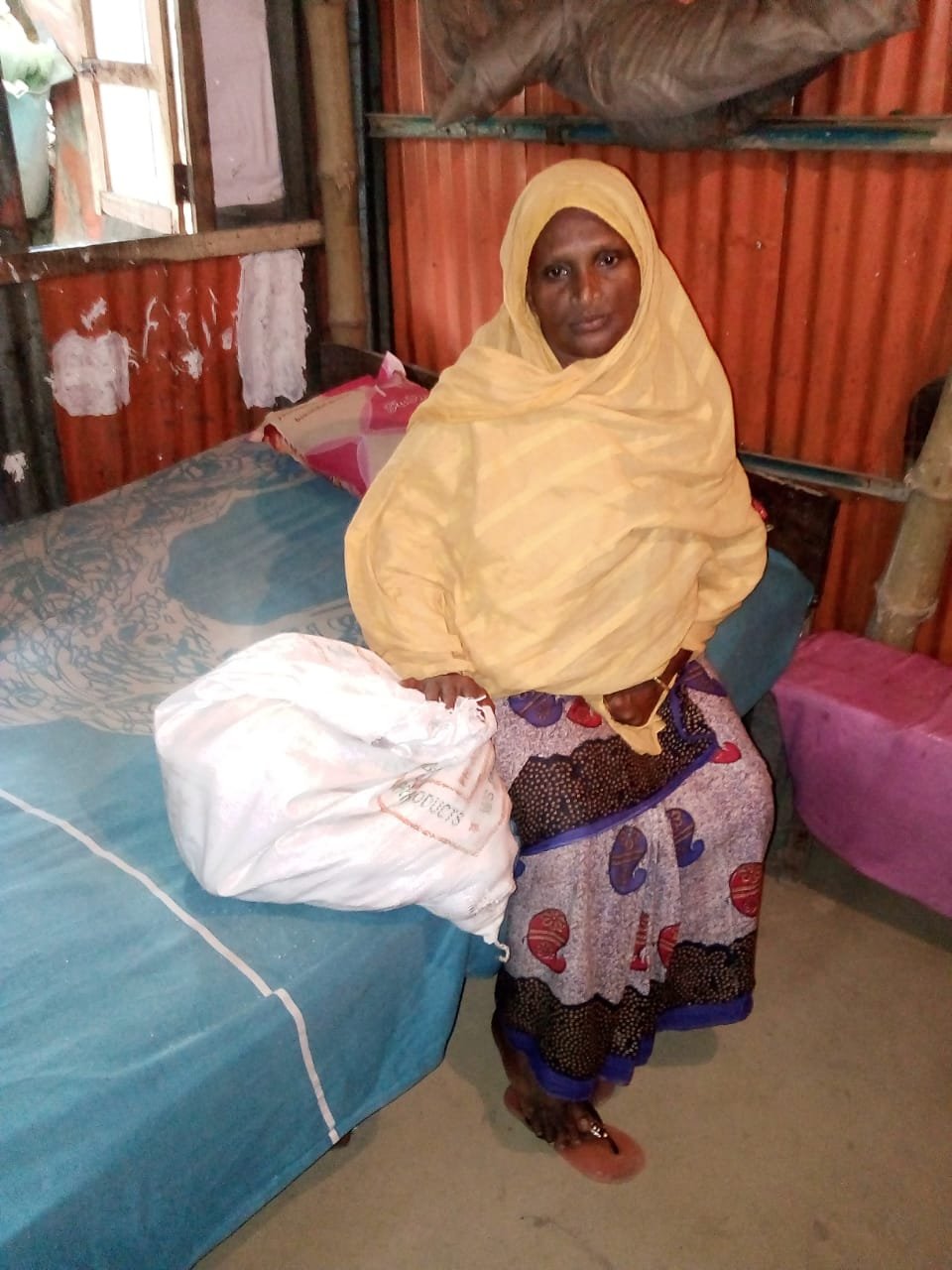 I started the @SchoolForSDG4 as there was a need and I was able to manage time for teaching kids who are out of school. I became my passion later and couldn't stop what I found right to do. The @womenempowerment project is going very well so far with the help of @fundition and amazing support from steemians. We made a good amount of fund for them and we still have a few months to end the project. I love providing training and giving them work rather than giving a donation. But when we see the needs are urgent, we can't use the logic but the current solution is more important.
How you can support projects around the globe? Read more about @Socialbot and chat with me on discord azizbd# 2850 . I am so excited that the project is growing and the delegation to @SchoolForSDG4 is also growing.
1000SP, 2000SP, 3000SP, 5000SP, 10000 SP.
As a buyer of @SocialBot, You also part of the impact. I would like to connect both delegators and vote buyers with a community in needs.
Right now we have 14700 SP and we need more delegators. Check out the delegators payment from @Socialbot.pay
N.B: By upvoting this post you are supporting me @Azizbd personally, not my charity @SchoolForSDG4
Please contact me @Azizbd for any information https://steem.chat/direct/azizbd .
---
Adsactly is a Autonomous Decentralized Society Acting Cooperatively to Leverage You.
|| Discord ||