Currently, in South Africa's Western Cape province, there is a massive drought on. It has reached crisis proportions with a looming 'Day 0' date when the taps will be turned off and we will all have to queue for water. People have rallied to save (and it's going pretty well) and to reward us and urge people to conserve further, the Western Cape government in their infinite wisdom have designed a 'water mascot' that pretty much everyone is sure is intended to scare the bejeesus out of anyone mis-using precious water. I mean, that must have been their intention right? Otherwise why on God's green earth would they have designed this: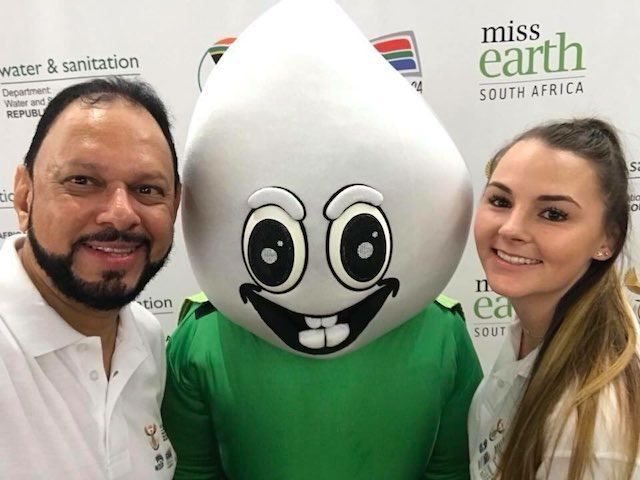 Splash - the face of drought. These people may have had knives to their backs
Ok, so that's scary af. Splash was unveiled earlier this month to cries of horror from the general public and an increase in the incidence of small child bed-wetting (presumably followed by the burning of sheets to hide the evidence of this 'water wastage'). Somebody designed this and dear God somebody else selected it. Presumably there were others. What those ones must have looked like I can only imagine as some Alien Ressurection style scenario where Ripley found the room full of her earlier clones. Committees of people must have voted on this thing and it's creepy brethren and somehow decided that this one was the best option... Was their goal to cause everyone to drink alcohol instead to erase the images? Time will tell... Of course, the local meme engine has been having a field day with this one: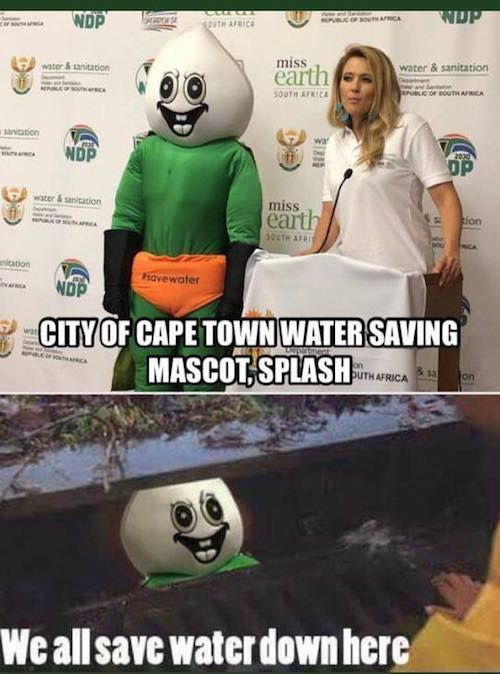 And even better, some enterprising soul made a video that will either make you laugh or pee though presumably doing the second summons him, kind of like candy man but without the need to repeat five times.