I'm challenging everyone to post 5 pictures that have some significance to the history of you! This challenge is all about you and every Wednesday you have to upload five more pictures from your past as a catalog and tribute to everything YOU! You don't have to nominate someone for this challenge, the only stipulation is that if you take on the challenge, you have to leave a comment and let me know so I can learn more about you every Wednesday through the five pictures you choose to post. By the end of the year (even if you don't feel like captioning the pictures) myself and your followers should know more about you just from your participation in this challenge :-)! I hope to see other people participating, don't forget to leave a comment and make sure to tag your post with #humpdayhistory - CHEERS from The Crypto Alchemist! See... Not EVERYTHING I do is about crypto :P!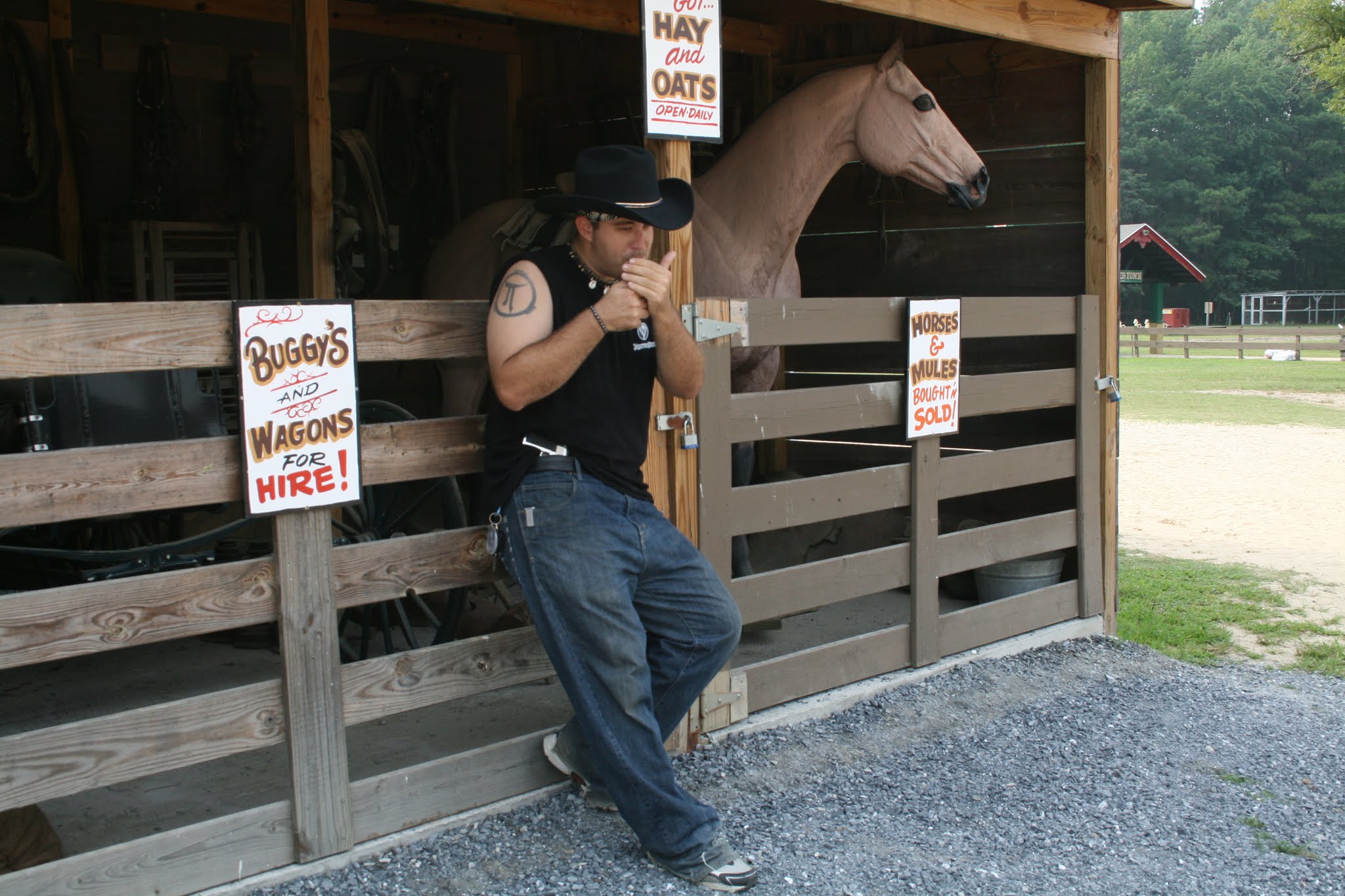 LOL I was feeling particularly Cowboy-esque that day so I had to find a stable to take a picture in front of but I could only find a stable with fake horses... Just as good!
●♤●♡●◇●♧●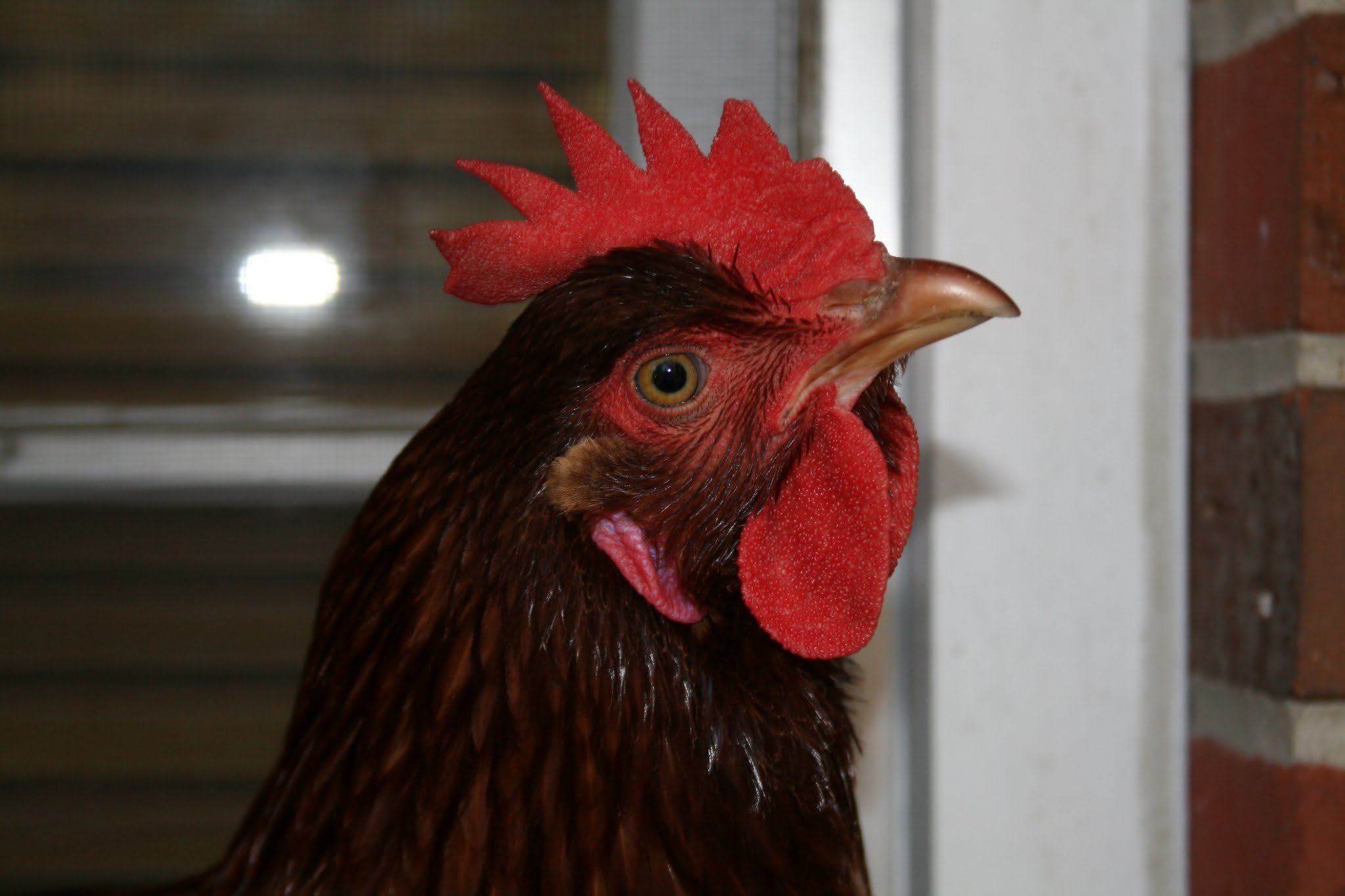 My pet Rhode Island Red Chicken named Penny :-)! Unfortunately I lost her due to an owl attack but I miss her crazy chicken antics!
●♤●♡●◇●♧●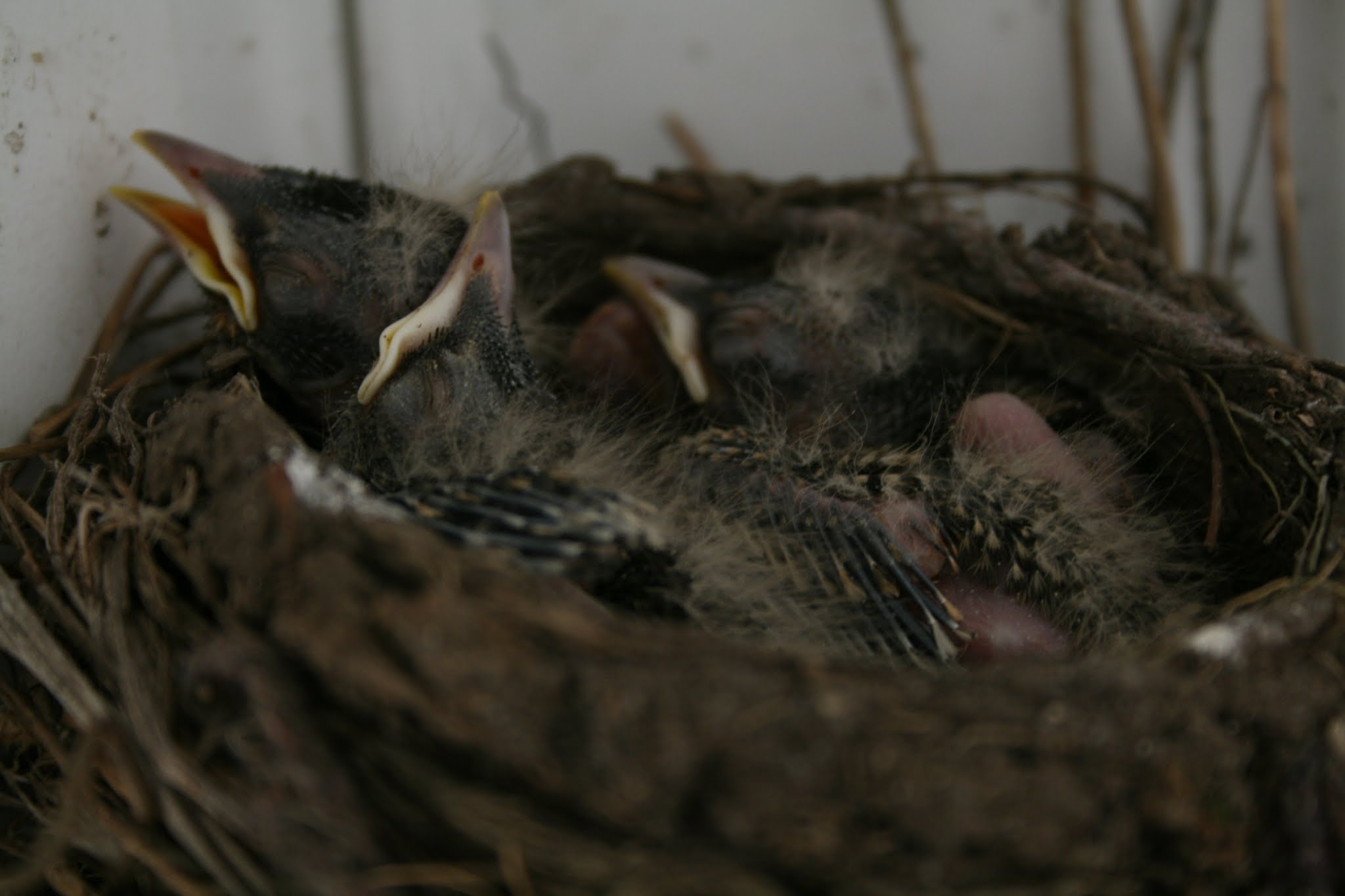 A nest of baby birds that was just outside the door to my house this past summer. Every year, Robins Nest in the same place and tirelessly feed their baby birds for weeks until they are ready to leave the nest. I snuck in a picture when mama bird was away :-)
●♤●♡●◇●♧●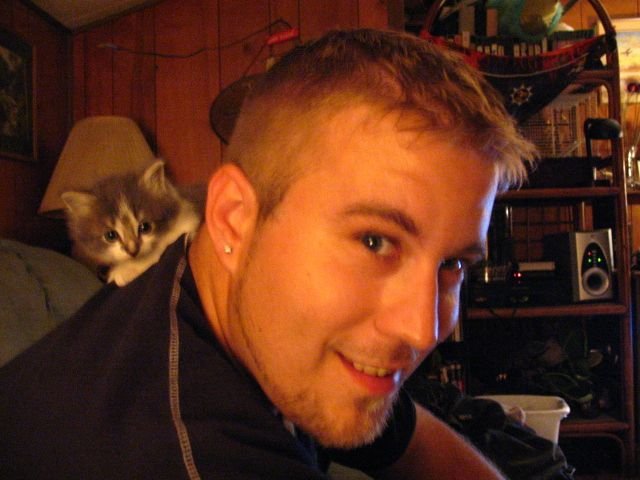 I've lost some weight since this picture but I just love animals and couldn't resist posting a cat pic in the mix :-)
●♤●♡●◇●♧●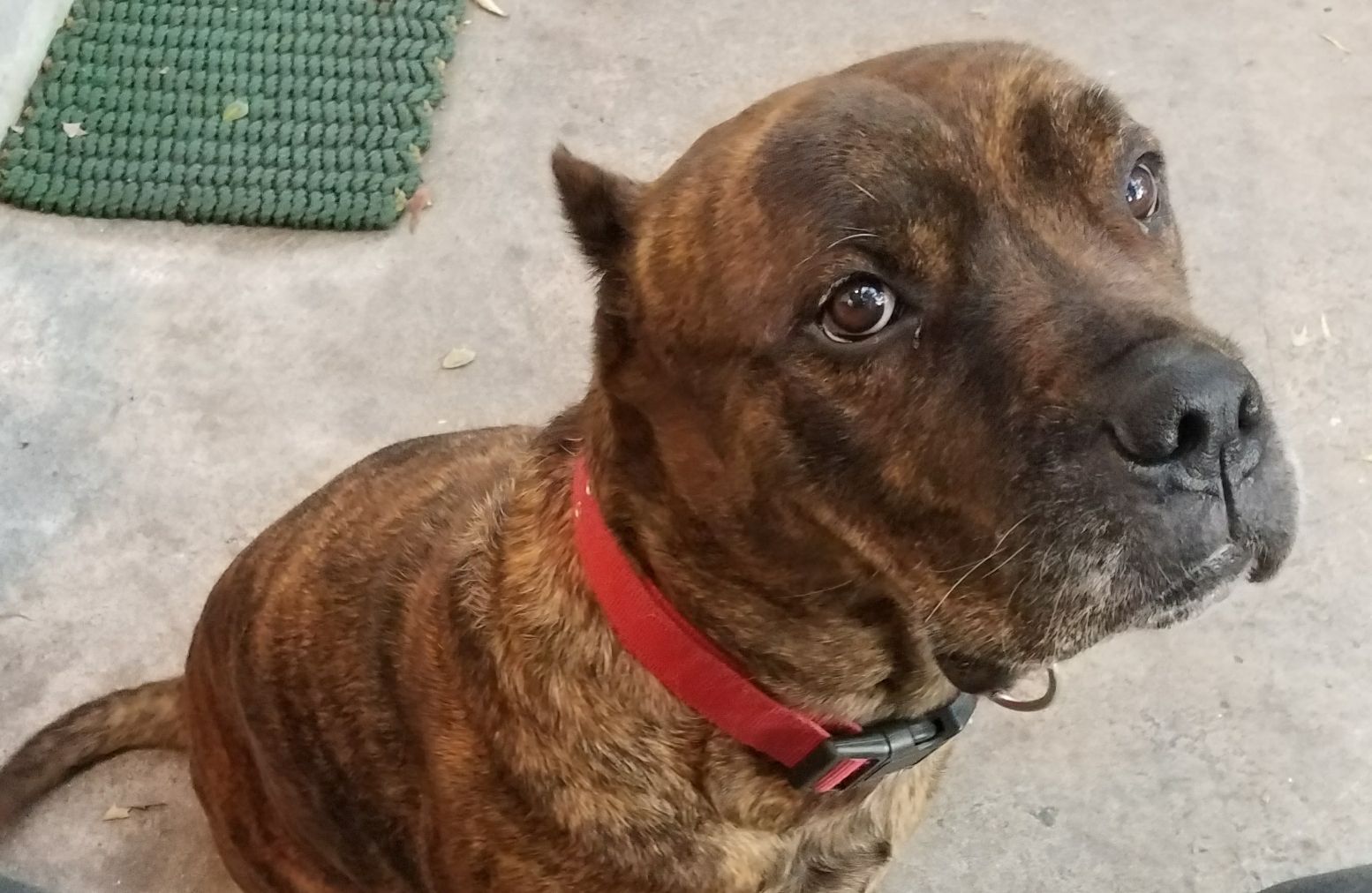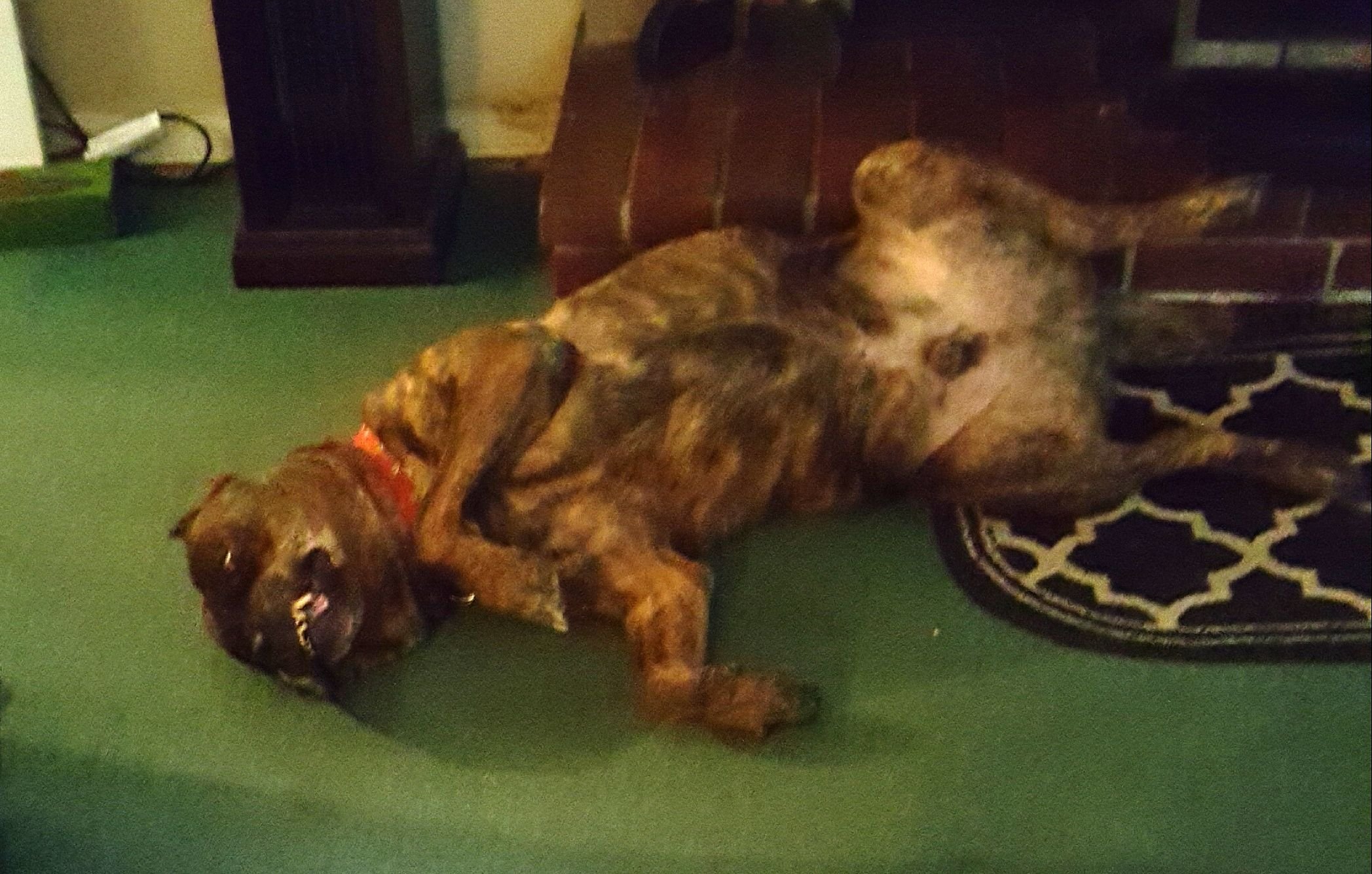 My gorgeous Cane Corso Italian Mastiff, Ruben! He is by far the most amazing dog I've ever ever owned. He's beautiful, he's extremely strong, he is so well tempered and has the best sense of humor I've ever seen in a dog! I can definitely say he is my best friend :-)! I love this dog more than I love just about anything, he makes me laugh every single day LOL.
●♤●♡●◇●♧●
Well, I know I posted six pictures but two of them were of the same animal :-), but this is my contribution to this Wednesday's #HumpdayHistory challenge :-)! Every Wednesday you will get to learn a little more about me through my pictures and captions :-)! Please remember, if you want to play along make sure to leave a comment so I can check out your page! And don't forget to tag your post with "humpdayhistory" so you can be referenced! Have an amazing Wednesday everyone, and don't forget to check out my other blogs, I have some interesting stuff I posted this week! Much love :-)! Peace
---
The Crypto Alchemist
Weapons Grade Media
°•°•°•°•°•°•°•°•°•°•°•°•°•°•°•°•°•°•°•°•°•°•°•°•°•°•°•°
STEEMIT FTW!!! Don't forget, if you like my content:
UP-VOTE & FOLLOW ME PLEASE! <3
☆☆☆☆☆☆☆☆☆☆☆☆☆☆
Other Posts By Me:
STEEMIANS!!! MUST READ THIS!! - So how much should SBD REALLY be evaluated at? $1,125? If you only knew...
STEEM & SBD BACK UP!!! $5.25 HIGH TODAY!!! CHOO CHOO TO THE MOON!!!
The Great Victor Hugo - An idea whose time has come cannot be stopped by any man or any army! Crypto IS that idea! Bitcoin - Currency? Or Monetary Jesus!
EXECUTIVE ORDER: National Defense Resources Preparedness - The most disturbing legislation written into law in my lifetime
TODAY IN CRYPTO - Library of Babel predicts BITCOIN'S FUTURE!! THE FEBRUARY 8TH BITCOIN PROPHECY!!