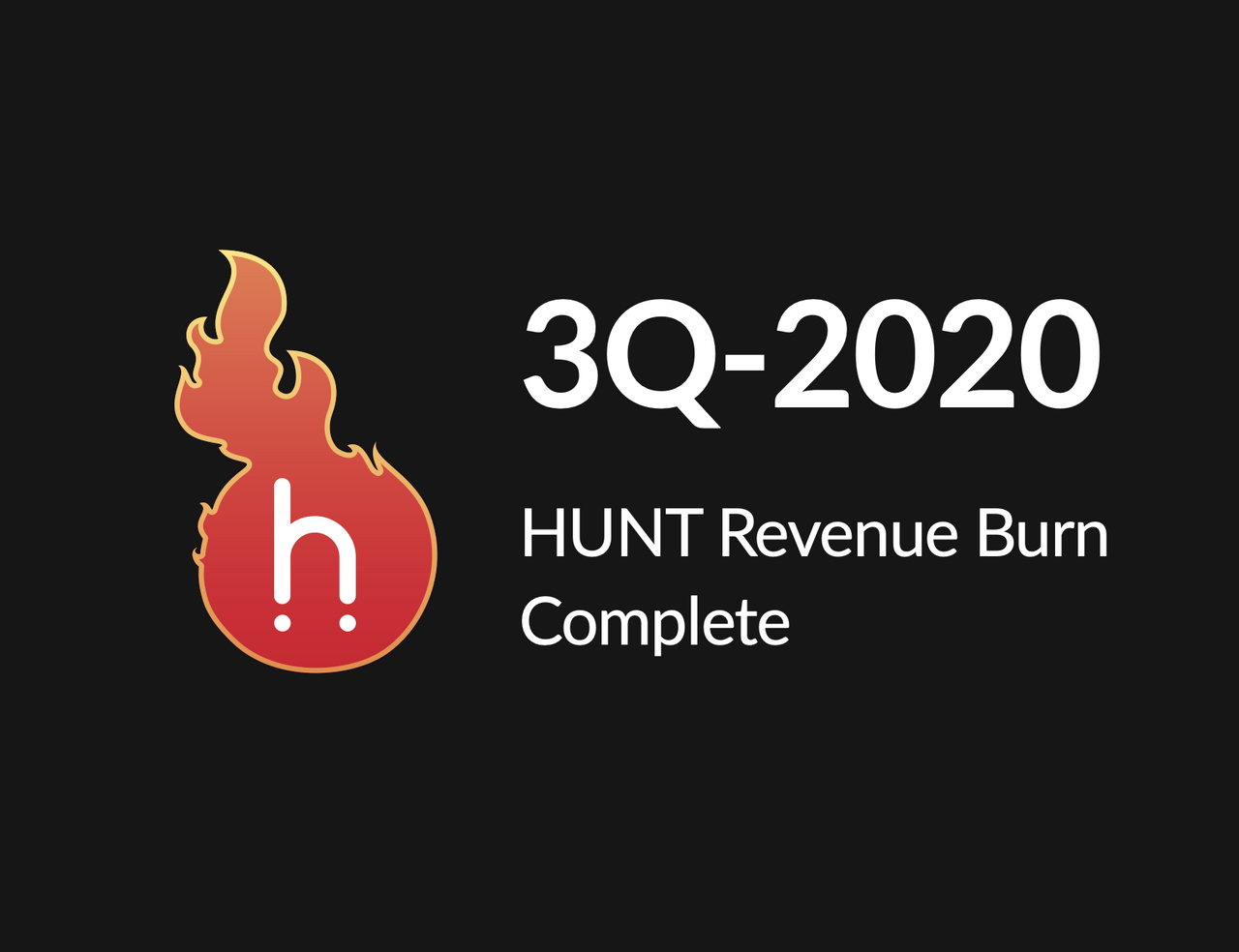 HUNT Network is running a unique token model called - HUNT Network and Token Burning System. As more of the DApps on HUNT Network gain a revenue stream, it is designed to increase the value of HUNT token.
Currently, Nomadtask is our only DApp that contributes to the burning system because it's our only platform generating revenue in the hunt network. The 10% fee revenue from the non-HUNT payment methods from both makers and workers on Nomadtask are converted to HUNT tokens and burnt on a quarterly basis.
Today we burned the tokens for the third quarter of 2020 which is from July 1 - September 30, 2020. The total amount we burned is 112,357.247 HUNT (worth $6,123.47 USD as of October 1, 2020). You can see the burning records here  - https://etherscan.io/tx/0x63d1f36d2bf44106b39f1822d0f3e0175a140ff83ae5e43f22b7734d6c3deb36.
These are the token burning history so far:
1Q-2020 (Feb 1 - Mar 31): $2,672 (1,311,205 HUNT)
2Q-2020 (Apr 1 - Jun 30): $5,126 (1,868,664 HUNT)
3Q-2020 (Jul 1 - Sep 30): $6,123 (112,357 HUNT)
The new product called Neverlose.money is coming soon on the HUNT Network, and this will also be included on the Non-HUNT revenue burning model. More details will be announced soon.
You can find out the burning records via http://hunt.town/.
---
HUNT Network - https://token.hunt.town/
Nomadtask - http://nomadtask.com/
Github | Discord | Telegram | Kakaotalk