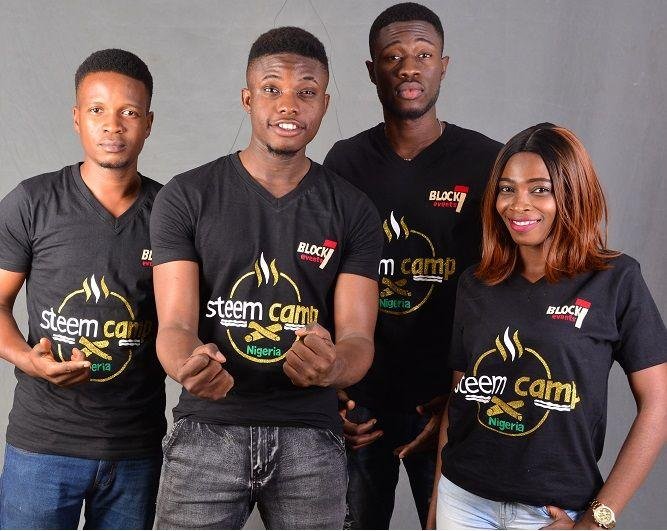 "Our mission is to empower youths through activities of steemcamp projects which is aimed at giving them financial freedom as they contribute positively to the platform and also help to decentralize their local communities as ambassadors from steemcamp."


---
Steemcamp Nigeria Project – Miss Steem Pageant & One Steem Stage for Talent
Funding Goal:

Campaign Ends:

June 22, 2018




Payment Model: Hyper Funding (20% to Influencers)
Influencer: Steemit / DLive / DTube (Agreement must be submitted with Influencer here)
Post Types: Mention / Vlog

Become an Influencer - Message @michaelcj

Nigeria
---
Introduction:
SteemCamp is a youth empowerment initiative aimed at eradicating unemployment and poverty in underdeveloped countries like Nigeria, Ghana, Kenya, Uganda etc, by introducing talented and creative minds to the steem social blockchain network.
Nigeria is our first host country and we hope to decentralize other countries in the nearest future
Method of Achieving the project
We have different entertainment strategies to create massive awareness in Nigeria,
The First was our successful football tournament which was held 28th of February till 3rd of March 2018.
Click to play
The second and third project is going to be Miss Steem Pageant and One Steem Stage for talented individuals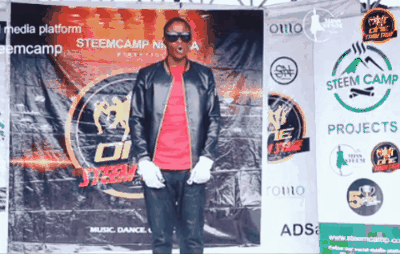 Miss Steem Nigeria Pageantry
Miss Steem Nigeria is a pageant contest that will bring in Creative, young and intelligent ladies into steem platform. Our target is to empower Winners who can positively contribute through organizing a pet-project that will help develop her local environment supported by steemcamp officials and also steemians.
For Miss Steem pageant, We look for those who got brain, intelligent, outspoken, talent, skill and the zeal to represent steemcamp purpose and demands no money to register/apply(to avoid limitation )
One Steem Stage (Talent contest)
While the One Steem Stage is to discover young vibrant and talented individuals, introduce them to steem platform which they can use, dlive, dtube, dsound, steepshot and others to generate funds which will help take care of their offline life which at the same time create value to the steem community.
Audition/Steem Meetup in Six Cities
Audition will be held in six states in Nigeria which will enable us to carefully pick out the best and also preach the steem gospel as a form of meetup.
The contest will start on Facebook and Instagram aimed to drive traffic/awareness to steem platform
When all contestant are members of steem platform, There will be a final contest which will qualify only 20 steemians into steemcamp grand finale
The Grand Finale
This is going to be a seven days camp event which will be focused on developing the skills and talent of qualified steemians/contestant.
They will be taught by people who are professionals in their field of study and other workshops will be held( how to use dlive and dtube, how to effectively make a good post/video/sound, how to organize and tell people about steem platform and lots more)
They will all be judged in their final steemit post content - Contestants will publish a post and video on how they plan to decentralize their local environment with the help of steem)
At the last day of the event, there will be a final challenge on stage for both categories, which there will be a live audience vote at the event and also on steem platform.
These whole activities will help promote steem, bring communities and individuals together and also discover young individuals who will positively contribute to steem ecosystem and also offline
Stretch Goals
The main purpose of the event will be achieved after getting the winners of this two main contest.
Miss Steem Nigeria Pageant winner will be given the privilege as a ceremonial queen to organize a pet-project which will help grow her offline community. E.g. Taking children back to school scholarship, Providing educational materials for schools, helping the less privileged, women empowerment/skill acquisition programme e.t.c
While the One Steem Stage winners will publicise steem through entertainment
Extra funds will be channeled to Any of these projects which will need funds to finance it.
Challenges
When the steem price was high, I was offered sponsorship for this event and I was asked not to write any budget publicly or make any crowdfunded post because they were going to give me everything I needed for the event. But now the price of steem went extremely low, they automatically backed out and give reasons for not sponsoring(low price of steem)
I was able to get back half of our budget expenditure for the first football tournament via post-payout reward.
I am currently powering down my steem to pay for the basic things I need for the six states Audition/meetup in Nigeria.
This is challenging because I cannot effectively go offline to publicize this event due to low funds. I am happy that we are having a good response from the public but might go bankrupt if we do not get adequate support from steem community.
WHAT IS NEEDED FOR SUCCESS
All these listed below will be needed for the audition/meetup and grand finale;
Mobility
Publicity; radio and Tv jingles, banners billboards and flyers in 5 major audition/meetup cities
Sound/lightings for meetups/audition and grand finale
Gifts for contest winners for both Pageantry and Talent Quest
Video/photo Coverage for meetups/audition and grand finale
Accommodation for crew members during the auditions/meetup at the 6 meetup/audition cities
Venue/logistics for the meetup/audition, camp for contestants and the grand finale
Conclusion
We believe that this event will the future will become internationally recognized and also be adapted in all countries. most especially Miss Steem Pageant.
Steemcamp event will be an integral tool for promoting Steem social platform and also improving the lives of individuals in host countries who will contribute positively to the betterment of Steem ecosystem, the internet and the world at large.
We kindly ask for support so I and my team can make this maiden project a success.
If you'd like to become an Influencer message @michaelcj on Discord.
Rewards
Donate SBD to claim the reward that you want! 92% of donations go towards funding this campaign.
Reward
Description
Transfer SBD
1 SBD: "Thank you!"
Estimated Delivery: June, 2018
Your support means everything to us!
Claim Reward
5 SBD: "You are awesome!"
Estimated Delivery: June, 2018
Name of sponsors will be added to our publication on steem platform.

(All larger contributions includes this reward)

Claim Reward
7 SBD: "You inspire us!"
Estimated Delivery: June, 2018
Name of sponsors will be added to our publication on steem and video event highlights.
Claim Reward
12 SBD: "We are eternally grateful!"
Estimated Delivery: June, 2018
Name of sponsors will be added to our publication on steem, Video presentation, Special Video Shout-out.
Claim Reward
50 SBD: "Wow you just blew our mind!"
Estimated Delivery: June, 2018
Name of sponsors will be added to our publication on steem / Video presentations / Branded t-shirt / Logo or name on our Red Carpet / Special Video Shout-out / Advert space on all social media / Logo or name on our Red Carpet
Claim Reward
See transfer history to check if the Limited reward you want is still available.
Support Project with Upvotes
92% of post earnings go towards funding this campaign. Come back to upvote again each week! Earn curation reward and good feels!

We @hyperfundit.com use 90% of our upvotes to fund verified and approved projects on hyperfundit.com. Would you delegate as little as ONE SP to support the cause? 1 | 5 | 10 | 25 | 50 | 100 SP. You can take it back at any time.
Custom Amount (Replace "enterNUMBER"): https://v2.steemconnect.com/sign/delegateVestingShares?delegatee=hyperfundit.com&vesting_shares=enterNUMBER%20SP

Our Partners