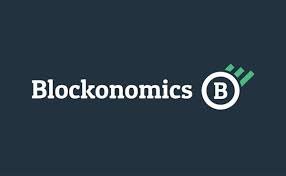 Blockonomics has been around for a number of years, and during that time they have actually been evolving and developing the range of services that they offer. At first, they were focused more on wallets, but now they have turned their attention to providing a Bitcoin payment solution. However, there are a number of other features to focus on as well, which the company hopes will then result in them having a solution that is suitable for a broader spectrum of people.
https://ico.blockonomics.co/
People are often concerned about various payment solutions and whether or not they are practical as well as functional, and that is an area that Blockonomics is looking at working in. However, they do seek to present even more possibilities thanks to the array of services that they have on offer.
What is Blockonomics?
So, with the new platform, what you have is a payment solution that is focused on Bitcoin that also offers something that is permissionless and completely decentralized. Their aim is to provide users with a series of tools that can be used to simply improve the way in which they use their current Bitcoin wallet as well as the cryptocurrency itself. They clearly believe that this is an area that is rather weak and needs further development, but then you may have a completely different opinion of that.
The company itself is based in India, and the team behind it does have experience in the cryptocurrency and blockchain industry, so they are not completely new to all of this. However, being aware of the technical side of things and the way in which it functions is also going to prove to be rather useful.
The Technical Aspect of Blockonomics
From the technical side of things, the new project claims that it has a series of features that will make a huge difference. However, one of the first surprising things is that this is built on the Ethereum platform even though it is primarily dealing with Bitcoin.
What they are hoping to do is to go ahead and improve the way in which you can use your pre-existing wallets. They plan on doing this by incorporating a series of features that will make life easier. For example, there is a feature known as Wallet Watcher where you can add a number of different Bitcoin based wallets to the one Blockonomics account making it easier for you to run those accounts at the same time.
In order to do all of this, they are offering a very friendly platform and interface and it is very easy to check the status of each wallet via the one screen. They also have a series of other tools that can be incorporated into e-commerce platforms to allow the website to accept Bitcoin as a payment. This in itself is nothing unique as there are other similar opportunities out there.
The Advantage of Using Blockonomics
There does appear to be a number of advantages associated with the new platform. First, they stress how the platform is extremely easy to set up and to then organize for yourself. Also, there are no fees for setting it up and nor are there any recurring fees either.
However, perhaps the main advantage of using Blockonomics is that it does allow you to then accept Bitcoin as a payment method to your website. You are then able to see the current exchange rates, and there are no third-parties involved so the Bitcoin does go right into your digital wallet.
Furthermore, the fact that the team behind it do have direct experience in this kind of thing is another clear advantage since it means they have a firm grasp on what they are doing. It should also mean that there is less need to be concerned about any technical issues occurring and their ability to perhaps fix those problems thanks to this experience.
The Financial Aspect and the ICO
From the financial side of things, what we see is that they are willing to accept not only BTC for the ICO but also ETH and LTC. This does provide you with a series of options, and there is also a hard cap in place with this being set at $10 million. This in itself is not that high compared to others, and with the ICO there is also an exchange rate in place which has been set at 1 BCK equating to $0.02. Also, there does not appear to be a minimum investment figure either, which could help to attract some other people.
With this phase, there are some 600 million tokens being made available, which represents some 60% of the total number that has been created for this project. This in itself is not a crazy figure, so there's no reason to feel slightly insecure just based on this alone.
Overall Conclusion About Blockonomics and the ICO
The new project isn't particularly a unique project, but that is not enough to then put you off checking it out especially if you are used to Bitcoin or wish to incorporate it into your own websites or projects. The advantages of doing so are clear for all to see, and they do certainly make things as easy as possible if you do wish to incorporate it into your website.
Their server, through which everything runs, is secure and the individual account holder is the only person that will have access to the private keys. This will always be an important point simply because security should never be compromised.
With the ICO, they are not setting the bar too high, so that does make it come across as if they have their head screwed on the correct way and this alone could give some additional confidence in the project. As a direct result of this, and the project itself, this is something that is well worth checking out in a bit more depth for the sake of it being a potential investment opportunity. Of course, your own due diligence is required before putting any money into it.
Website: https://ico.blockonomics.co/
Whitepaper: https://ico.blockonomics.co/docs/Blockonomics_Whitepaper.pdf