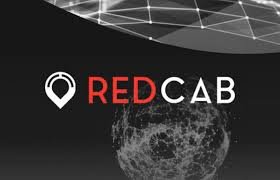 Linking blockchain technology with aspects of transportation is hardly new, but then it's tough to get something unique now thanks to the array of options that are out there. However, Redcab is trying hard to just be that little bit different, and it seems from an initial survey of what they are doing, that this may very well be the case.
So, with that in mind, it will be best to go ahead and explore what they have to offer in a bit more detail just to make certain that it is a worthwhile project, and potentially something that you would want to go ahead and invest in.
What is Redcab?
One of the best ways to describe the new platform is to think along the lines of Uber but on the blockchain and using a cryptocurrency as a payment option. Individuals can offer a service, and taxi cab companies can also be more general providers as well. You use the Redcab platform to get the service in the first place, and you will then be able to get to wherever you want to go.
When you look at it in this rather simplistic form, then it does come across as being something that could prove to be quite useful for a number of people, but there is clearly a lot more to it than just that.
The Technical Aspect of Redcab
Moving into the way in which this project works, what we see is that the new projects blockchain is built on Ethereum, so that does offer a certain sense of security and stability, which is what you need with this kind of project. Also, it means that the token they have created for the project can also be used by a number of wallets, which does then open up the potential market even further.
Their intention is to provide something that works on a peer to peer basis and via a completely decentralized application. This will then mean that the costs are effectively made null and void so the individual offering the service is able to keep 100% of the total income, which is substantially better than they would get anywhere else.
From the technical perspective, there is nothing too elaborate or difficult in that you see the provider for what you want, you see the price, and you complete the deal. There really is nothing else to it. Also, you simply need to purchase the tokens in the normal manner and then use them to finalize everything. The agreement is then secured via the use of smart contracts, which offers both sides a substantial amount of security as well.
The Advantages of Redcab
Clearly, there are various advantages associated with using the new service but the very fact that they have used the blockchain to reduce the charges and costs is also going to help the individual that plans on using the service. After all, the lower the costs then the hope is that this is then passed onto the customer who will not then be charged through the nose for using the service in the first place.
Furthermore, there is no need for a third party making the entire process substantially easier than it would otherwise be. This then leads to a greater sense of trust between both parties as each side knows exactly what is going on at all times.
The Financial Aspect and the ICO
When you look at the financial details surrounding the ICO, then what we see is that they are only going to accept ETH which can be a bit of a pain, but it should not affect it too much. Also, they do not mention a soft cap, but there is a hard cap in place which has been set at 24,529 ETH. Furthermore, you will not be able to take part in the ICO if you are in either Egypt or the United States.
To take part, there is a minimum investment figure as well which has been set at 0.1 ETH. During this phase, there is an exchange rate in place which has been set at 1 ETH for 2,333 REDC. In addition, there will be a total of 100 million tokens produced for the project and some 62 million tokens will be made available for the ICO with those not sold then being burnt.
Overall Conclusion About Redcab and the ICO
With the new project, what you have is something that offers a useful transportation solution via the blockchain. It makes good use of the technology that is around and it is easy to see why people would use it when you consider the success of things such as Uber. Now, we are not saying that this project is going to be able to match something of that size and stature, but if it can even get close, then that is going to be impressive.
From the perspective of a potential investment, then it can be relatively easy to see why it could be something that is worth investigating a bit further. The minimum investment figure should not be enough to put people off from possibly getting involved, and at the same time you will certainly get a reasonable number of tokens for that amount of money.
This market is flourishing, so incorporating the blockchain into it as well does seem like an intelligent move by the company behind the project. They just have to spend time trying to get people on board from a services provider point of view, and the customers should then really follow. Being built on Ethereum should give some added confidence in using the platform, and making it so easy to get the tokens should also provide a real boost.
Ultimately, Redcab has real potential, and the best part is that they are not trying to do anything complex or difficult from the technical side of things. That does bode well for the future, as it limits the chances of something going wrong with the platform.
Website: https://redcab.io/
Whitepaper: https://redcab.io/downloads/Whitepaper_EN_v1.0.pdf
Telegram: https://t.me/RedCab_ICO
LinkedIn: https://www.linkedin.com/company/redcab
Twitter: https://twitter.com/redcab_llc
Medium: https://medium.com/redcab
Facebook: https://facebook.com/redcabeg
Reddit: https://www.reddit.com/u/Redcab_io