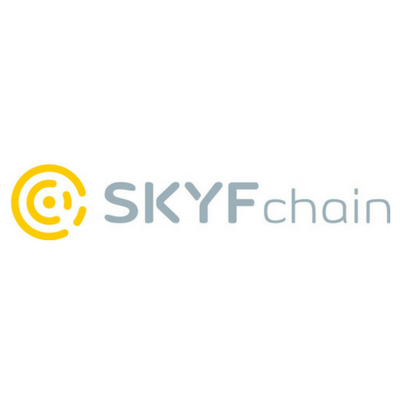 Skyfchain is the perfect example of the different ways in which blockchain technology can be used in a variety of industries and with a range of products or services. In this instance, this company is looking at providing financial tools for cargo systems which, at first, sounds as if it could be complicated but, in all honesty, what they are offering is substantially easier than you would expect.
https://www.skyfchain.io/
What is Skyfchain?
The cool thing is that this project is the very first business to robot system, and that is something for you to sit up and take notice of. What they are focusing on is a system that uses unmanned drones in order to transport cargo, and they plan on taking the use of these drones to a whole new level.
The company has developed technology that would allow for more cargo to be delivered by these drones, and it is said that they have created the very first one that can have vertical take off and landing. Their drone can travel an overall distance of 350km and it can carry up to 400kg which is pretty impressive. It can also be altered as is required so it can then fit into the different regulations surrounding the use of these industrial drones in different countries.
In other words, they are looking at changing the face of delivering cargo, and they have a product that has a very real amount of potential behind it.
The Technical Aspect of Skyfchain
From a technical perspective, there are two parts to the network. First, there is the data heavy section where all of the logistical data, including that which is connected to the drone, is stored and sent between the drone and the main interface. The second part is where the cryptocurrency and platform can be used to make payments which does make a lot of sense considering you are looking at moving cargo around.
The platform itself is based on Ethereum, and they are going to make full use of Smart Contracts for each and every transaction or data request which is processed on their network. As they are using Ethereum, there is also that sense of things being more stable and secure than other options, and they will be using an ERC20 token as their cryptocurrency.
The entire process will be decentralized, and there can be a direct working relationship rather than having to go through a middleman of any kind. This is going to reduce the fees, as it is always cheaper to do things on the blockchain, and make this potential form of logistical transportation substantially easier and cheaper than you ever thought possible.
So, for it to work, people simply go onto the platform and either make a transaction or check on the data for the drones via making a request. That request is placed on the blockchain and then processed, so from a technical point of view they are not doing anything that different and there should certainly not be any real difficulties to contend with.
The Advantages of Skyfchain
Clearly, there are a number of advantages associated with using the new projects approach, and this is something that does have real potential. The idea of using drones in this way is cool and it is something that is being looked at big companies such as Amazon, so there has to be a future for it.
Also, having the payment option is also a good ideas as it keeps everything together in the one place, and you will be able to keep a closer track on where the drones are located, what is happening, and also what you are paying for. This kind of close inspection of each part is not possible with other technology, so it is not outwith the reach of the project for substantial savings to be made.
The Financial Aspect and the ICO
When it comes to the ICO, then they are able to accept both ETH as well as BTC so there are a couple of possibilities there. They do also have both a soft and hard cap in place for their ICO with the soft cap being set at $5 million while the hard cap is at $30 million.
During the ICO, they have established a minimum investment of 3000 SKYFT and an exchange rate in this phase of 1 SKYFT equating to $0.065 giving you an indication of the value that they are placing on their project. 528 million tokens are also going to be released during the ICO and this represents 44% of the total being produced for the project. As is the norm, those not sold will be destroyed to give the ultimate cap on the number of tokens.
Overall Conclusion About Skyfchain and the ICO
This is one of those rare projects where they have been able to produce something that is different and unique, and for that they should be applauded. As was mentioned earlier, a number of companies are looking at using drones in this way, but it does seem as if they are able to take things to a whole new level. Furthermore, it becomes easy to see why some companies would swap to this technology due to savings and also the time factor, so the future for this project does appear to be rather rosy.
From an investment point of view, then this has real potential. Not only is the idea solid but so is the technology that is in place, so there should be little chance of things going wrong and it failing completely. There is already enough interest for this to literally take off and fly, and even the minimum investment figure should not be enough to put people off getting involved in this project.
If you believe in drones and how they can form an integral part of a number of industries, then this is the kind of project that you have been looking for. With Skyfchain, we could easily see different drones flying around in the not too distant future.
https://www.skyfchain.io/
https://fpivc.box.com/v/SKYFchainWhitePaper
https://bitcointalk.org/index.php?action=profile;u=1153986